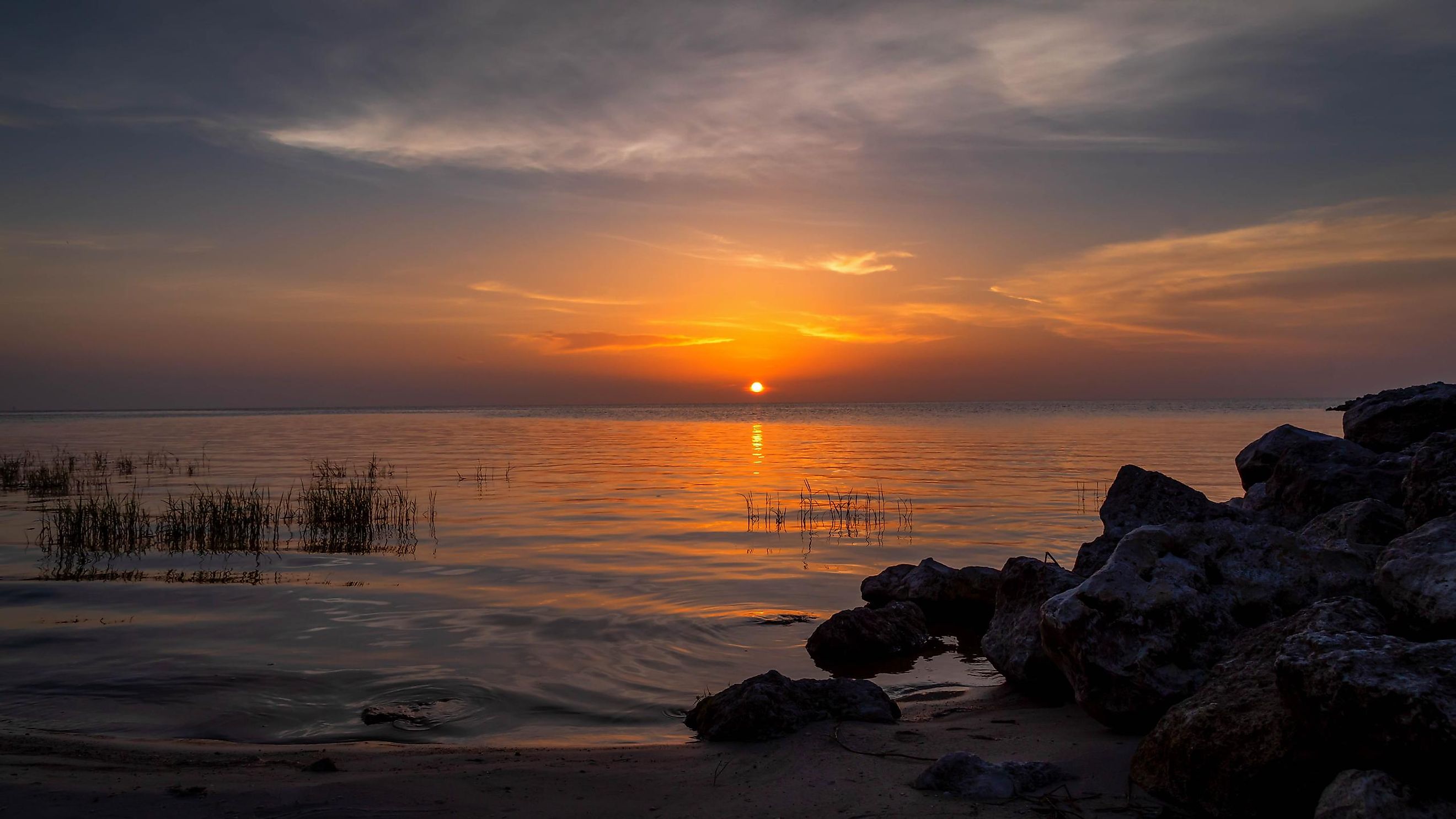 Often referred to as "Florida's Inland Sea," Lake Okeechobee is the state's largest freshwater lake, located in its southeastern part. It is the second-largest freshwater lake situated entirely within the boundaries of the United States. The lake covers an area of 1,900 km2 and is positioned about 65 km to the northwest of West Palm Beach at the northern part of the tropical wetlands of the Everglades. Lake Okeechobee is divided between the Floridian counties of Glades, Hendry, Martin, Okeechobee, and Palm Beach. The lake's name was derived from the Indigenous Hitchiti words Oki which means "water" and Chubi which means "big."
Geography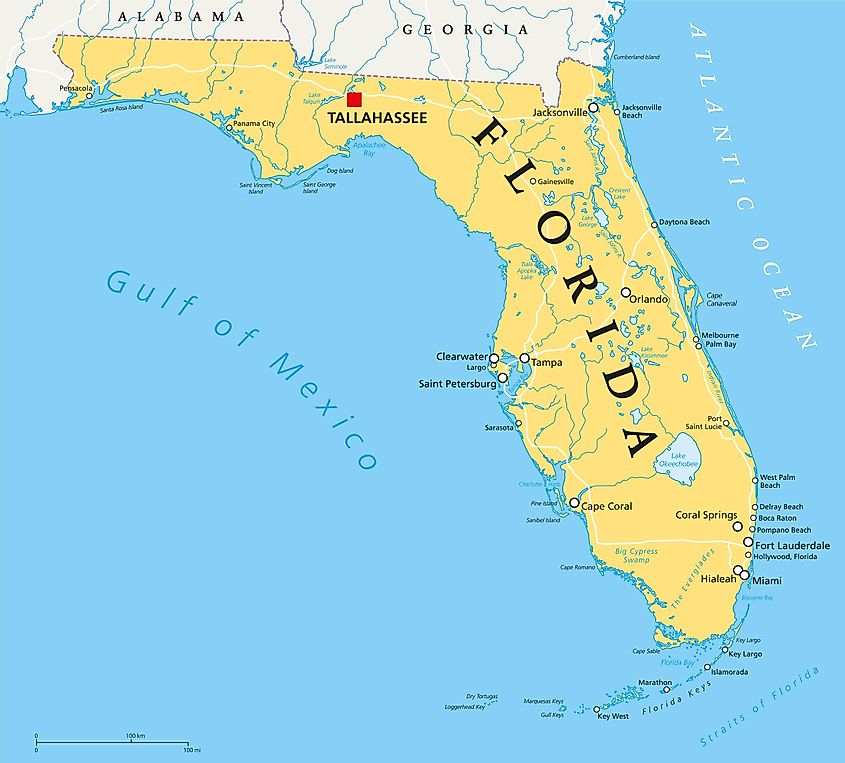 It has been estimated that Lake Okeechobee is about 6,000 years old and is a remnant of the ancient Pamlico Sea. Lake Okeechobee measures about 57.5 km in length and has a maximum width of 46.6 km. In comparison to its large size, the lake is relatively shallow and has a maximum depth of 3.7 m and an average depth of 2.7 m. The lake's chief water source is the Kissimmee River. The other rivers that flow into the lake include Fisheating Creek, Taylor Creek, Nicodemus Slough, Nubbin Slough, and Lake Istokpoga. The waters of the lake flow out to the Everglades, Caloosahatchee River, New River, Miami River, and St. Lucie River.  Lake Okeechobee connects the Caloosahatchee River to the San Carlos Bay.
There are several small islands in Lake Okeechobee including Eagle Bay, Grass, Horse, Hog, Kreamer, Observation, Ritta, and Torry.
The state of Florida and the US Army Corps of Engineers constructed the 12 m high Herbert Hoover Dike to control the lake's elevation and maintains it between 4 and 5 m above sea level. The US Army Corps of Engineers also built the Okeechobee Waterway to connect the lake with both the coasts of Florida.
Current Uses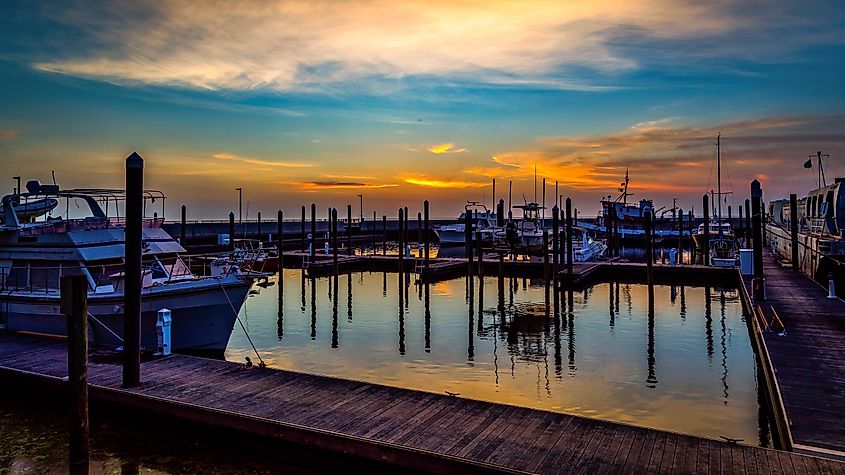 Lake Okeechobee hosts different types of flora like bulrush, eelgrass, hydrilla, and peppergrass. Some common species of fish that are found in the Lake include bluegill, black crappie, largemouth bass, Okeechobee catfish, and speckled perch.
Lake Okeechobee serves as a natural habitat for numerous fish, birds, and other wildlife and also supplies drinking water for the different communities that live around the lake. It provides protection from floods and water for the agricultural activities that produce sugarcane, vegetables, rice, citrus, etc. The lake is also used for navigation purposes and commercial fishery. The 175 km long Lake Okeechobee Scenic Trail is a well-maintained multiuse pathway that surrounds the lake and is used by hikers, bicyclists, and tourists.