Lake Kariba holds the title of the world's largest artificial lake by volume. The lake spans the border between Zambia and Zimbabwe, positioned 810 miles upstream from the Indian Ocean in Central Africa. Its existence traces back to the damming of the Zambezi River in the Kariba Gorge, approximately 250 miles below Victoria Falls. Lake Kariba witnessed the establishment of hydroelectric facilities through the Kariba Dam after 1960. These facilities serve various towns in Zambia, the Harare and Bulawayo areas, and the southern part of Zimbabwe. 
Geography Of Lake Kariba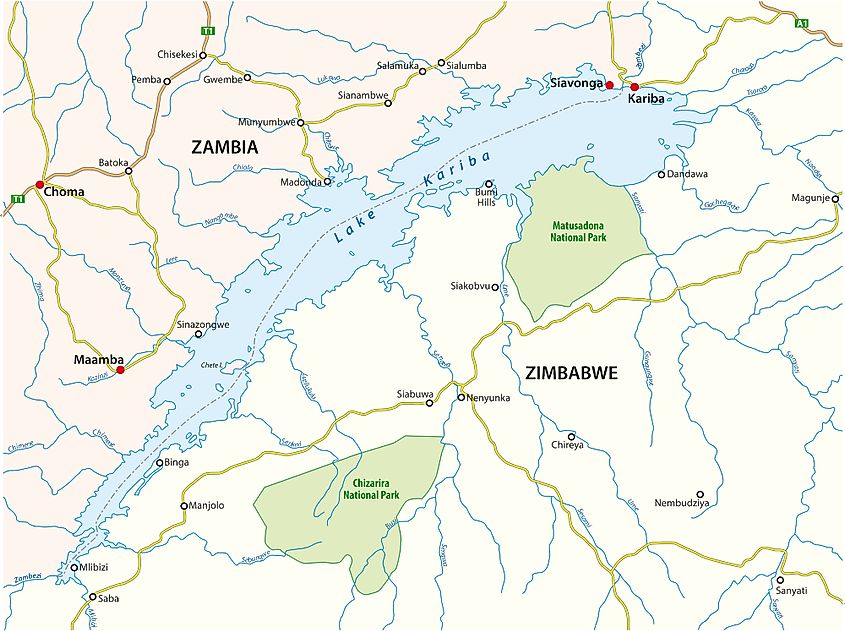 The lake, covering approximately 2,000 square miles, extends upstream for 175 miles to Devil's Gorge, featuring a maximum width of 30 miles with a deeply indented shore and numerous islands. The lake has a mean depth of 95 feet and a maximum depth of 318 feet. The lake's irregular depth, reaching 295 feet near the dam, and its full capacity of 43 cubic miles played crucial roles in the comprehensive project. This initiative encompassed establishing four harbor sites, resettling river dwellers, rescuing game, and introducing Tilapia fish to the waters, aiming for an annual yield of 15,000 tons.
Climate At Lake Kariba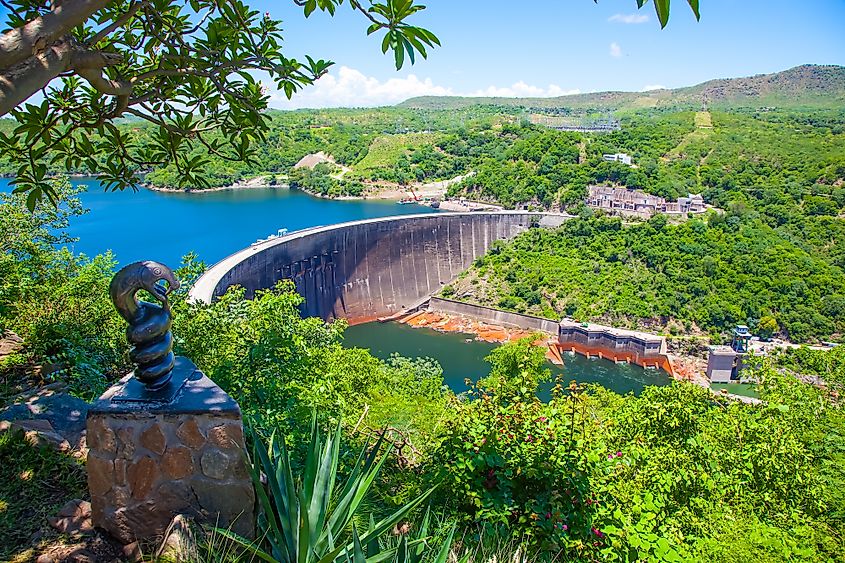 The climate surrounding Lake Kariba maintains a consistent warmth throughout the year, featuring three distinct seasons: hot dry, hot wet, and cool dry. In September, October, and November, temperatures soar above 40 degrees Celsius. August and September, known for their windy nature, enhance visibility in the dry bush, making them excellent months for animal viewing from August through November. The rainy season, from November to April, brings high humidity and thundershowers, interspersed with pleasant, sunny days. The captivating spectacle of thunderstorm clouds forming over the lake is an unforgettable sight. From May to July, the cool, dry season brings mild weather, offering favorable conditions with highs in the early to mid-20s and lows seldom dropping below 13°C—a perfect time for a visit if you prefer milder temperatures. 
Ecology At Lake Kariba
Lake Kariba harbors a large and diverse ecology. The lake now supports a thriving commercial fishery with various fish species, including the sardine-like kapenta. The introduction of fish like kapenta has benefited other gamefish, notably the tigerfish, originally part of the Zambezi River system. This dynamic ecosystem catalyzes tourism, drawing attention to the coasts of Lake Kariba in both Zambia and Zimbabwe.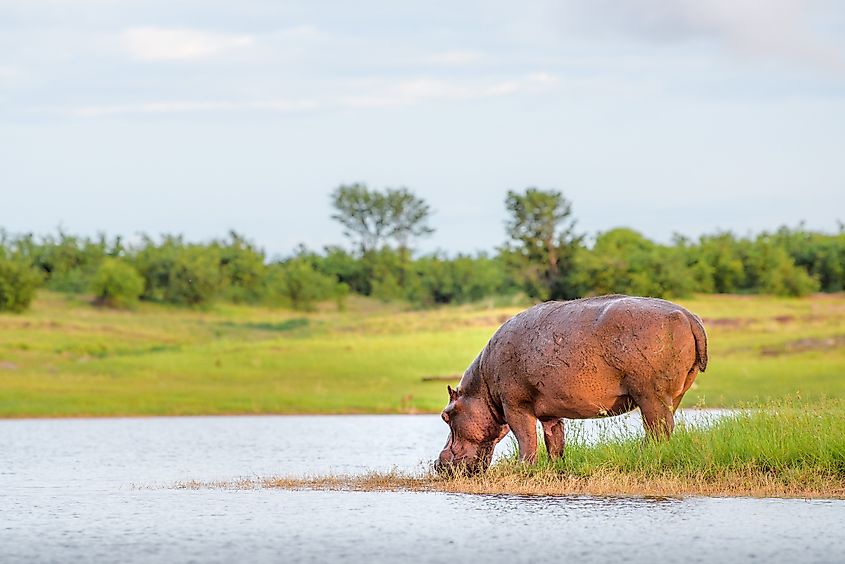 The lake hosts a diverse population and is one of the last wild sanctuaries for the endangered black rhino in the southern Matusadona National Park. Lake Kariba is renowned as one of the best wildlife spots in Africa. Nature unfolds its majestic spectacle at Lake Kariba, where shimmering waters serve as the backdrop to an encounter with Africa's Big Five animals: leopards, lions, rhinoceros, buffalo, and especially the African elephants. These magnificent creatures freely roam the lush landscapes surrounding the lake, their commanding presence and gentle demeanor creating an unforgettable experience as the sun sets over the horizon, casting a golden glow—a testament to the untamed beauty of this African haven. Lake Kariba also boasts an extensive avian population. Visitors can gaze at fish eagles, cormorants, and other water birds patrolling the shorelines. Notable among the birdlife are the martial eagle, the bateleur eagle, and the little hammerhead, which builds enormous nests and is revered as a bird of omen.
Islands Of Lake Kariba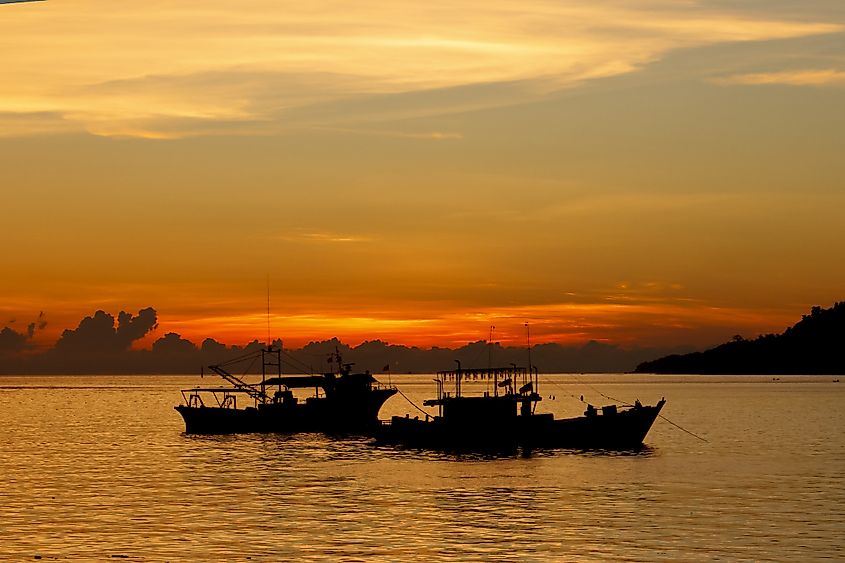 Lake Kariba boasts numerous islands, some hosting permanent lodges for accommodation, while others serve as habitats for a wide variety of bird species and occasional wildlife residents. The lake encompasses a total of 102 islands, including well-known ones like Chete Island and Spurwing Island. Chete Island, situated on the eastern side of Lake Kariba, teems with wildlife, featuring many crocodiles and bird species. 
Spanning approximately 2,800 acres or 1,200 hectares, Chete Island holds the distinction of being the largest single landmass in the lake. It boasts the world's largest expanse of protected, undeveloped wetlands and hosts the largest single population of African elephants. Spurwing Island, located in the middle of the lake's southern end, provides breathtaking views of the Matusadona escarpment and Sanyati Gorge. Abounding with large game, including elephants, and renowned as a favored fishing location, the island also serves as a habitat for buffalo and impala herds, establishing itself as a premier wildlife destination. Accessible by both boat and plane, Spurwing Island maintains its reputation for aiding nature enthusiasts with the region's most proficient guides. Plan to spend a night on Spurwing Island at the Spurwing Island Lodge!
Activities In Lake Kariba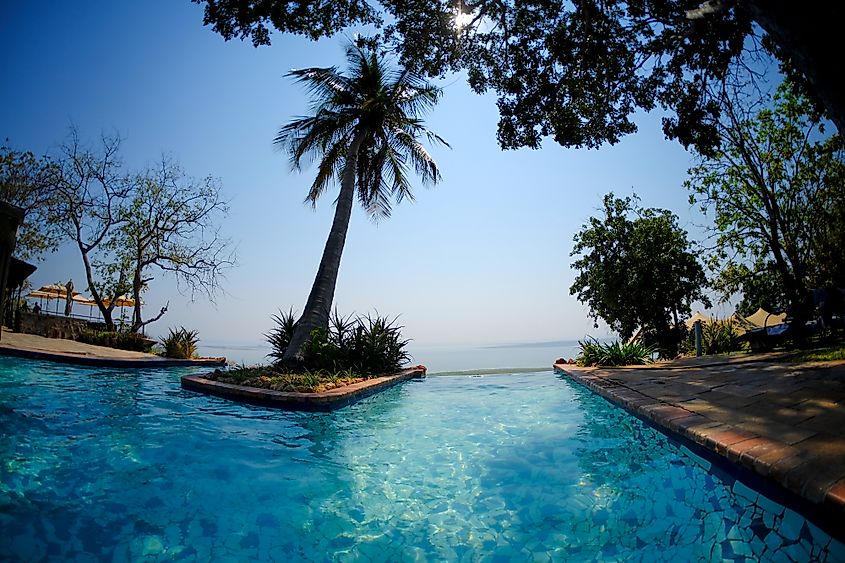 Visitors can explore the wonders of Lake Kariba through three captivating activities: Game viewing, Birdwatching, and Fishing, each promising an extraordinary experience beyond the ordinary. There are accommodations such as Changa Safari Camp or Kariba Hotels, providing convenient access to breathtaking scenery and captivating bird and wildlife encounters. Visitors can also engage in a thrilling day of fishing with HHK Safaris, targeting ferocious Tiger fish and bream. Hersov Tours offers guided wildlife excursions, ensuring a safe and enriching safari experience amid the vibrant wildlife. 
Yet, Kariba is not solely about adventure; it's also a haven for relaxation. Here, one can unwind with Marineland Harbour on a sunset cruise, immersing oneself in an unforgettable natural panorama. For a unique experience, visitors can rent a houseboat from Lake Kariba House Boats and navigate the expansive lake as the houseboat becomes a floating sanctuary, offering both comfort and adventure.