Hebgen Lake is a 12,563-acre reservoir located near Yellowstone National Park in Gallatin County in the southwestern portion of Montana, United States. It is well-known for August 17, 1959, Hebgen Lake earthquake of magnitude 7.1 to 7.5 that struck the region and created the 50-meter-deep Quake Lake 7 miles downstream. Camping, fishing, boating, and hiking are a few recreational activities offered at Hebgen Lake and its vicinity. The lake has been considered Montana's best Stillwater fishing lake.
Geography Of Hebgen Lake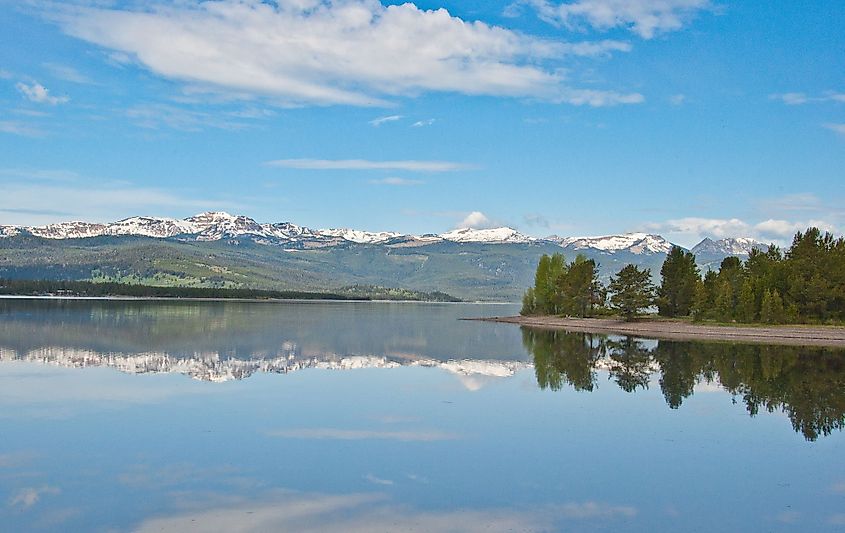 Hebgen Lake, formed by Hebgen Dam, is situated in Gallatin County, southwestern Montana, just north of the Idaho border. This manmade lake, located northwest of Yellowstone National Park, is around 24 km long and 6.4 km broad. It has a water capacity of 386,200 acre-ft, a shoreline that extends over 105 km, and a maximum depth of 21 m. Hebgen Lake is situated on Madison River, where it gets most of its water supply. This river runs 183 miles through Wyoming and Montana. The lake is surrounded by the stunning Centennial Range, the Madison Range, and the Gallatin Range mountains, all of which provide outdoor enthusiasts, anglers, photographers, wildlife watchers, and artists with a breathtaking background. Hebgen Lake is just about 10 miles to the north and west of the town of West Yellowstone. Beginning in December, the lake starts to freeze over and then thaws again in late March.
History Of Hebgen Lake
The lake was built in 1914 when the Madison River was walled up by the concrete-core Hebgen Dam built by the Montana Power Company. Hebgen Dam was constructed to hold water to control river flows as needed and for flood control. The Dam was damaged by the 7.5 magnitude Hebgen Lake earthquake in mid-August 1959, primarily due to the severe ground movement that caused water to flow over the dam crest four times. The earthquake's epicenter was 32 km below the surface of Hebgen Lake. It was ranked as the fourth-largest earthquake in the United States up to that point by seismologists. 
Fishing In Hebgen Lake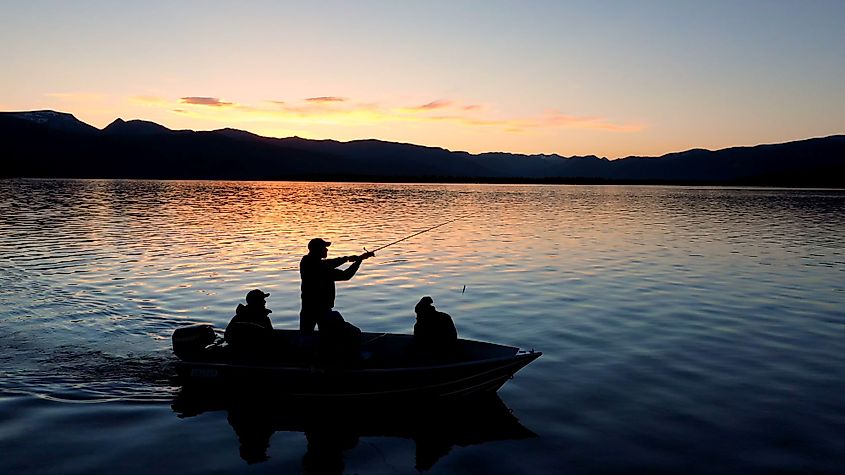 Perhaps Montana's most incredible dry fly lake fishing can be found at Hebgen Lake. Hebgen Lake is a well-liked destination for both local and out-of-town fishermen because of its top-notch fly fishing as well as its picturesque and practical position close to West Yellowstone. Brown trout and large rainbow trout are both highly prevalent. The trout also tend to be huge, with the typical brown trout being 16 to 18 inches and the average rainbow trout measuring 14 to 16 inches. Mountain whitefish, west slope cutthroat trout, and brook trout are some of the other fish species found in the lake. The lake experiences good Tricos hatches in the late spring and early summer, which may provide for superb fly fishing if the winds are moderate. Caddisfly hatching is common in the latter summer. Standard dry fly patterns like the Parachute Adams are effective in the different bays and around the lake's inlets.
Recreation Activities In Hebgen Lake
Boating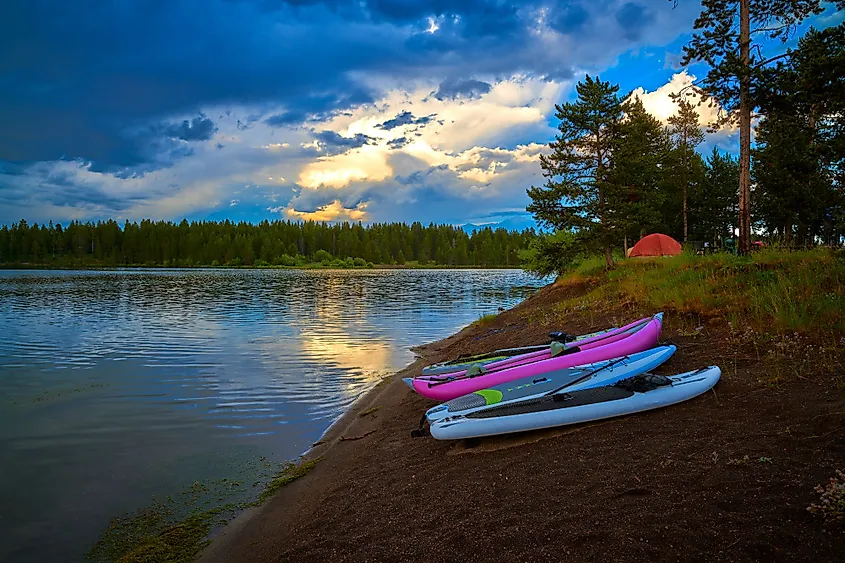 Hebgen Lake's size makes it perfect for all types of boating. This is the location of choice if you want to go sailing in the summer, water skiing, or kayaking. Whether paddling or using a motorized boat, boat launches are all around the lake. Larger boats may easily navigate this lake in spring and summer since it is so vast. Around December, the lake begins to freeze over, and it begins to melt in late March.
Wildlife Watching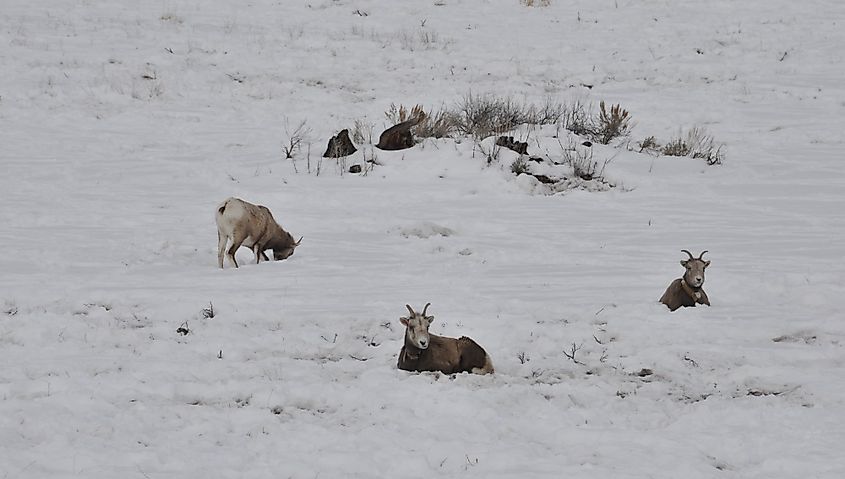 The Gallatin National Forest covers a sizable chunk of the terrain along the eastern coast. Deer, moose, bison, elk, mountain goats, coyotes, and foxes are a few examples of native animal species in the region. Black bears, grizzly bears, or even wolves are frequently seen strolling very near the lake.
Camping
Numerous campgrounds, including Baker's Hole Campground, Cherry Creek Campground, Lonesomehurst Campground, Rainbow Point Campground, and Spring Creek Campground, are situated near the lake. The campsites usually run from about the beginning of May to the end of September. However, you'll notice that some accept reservations and others don't. The largest campsite on the lake is Rainbow Point, which has four "loops." There are around 20 campsites per loop. A full-size camper and one or two cars can fit at each location.
Hiking
As you head out from the immediate area of the lake, you can discover hundreds of hiking trails. However, the best trails for day hikes are Cabin Creek Trail and Refuge Point Loop, which can be found very near the lake from the day-use area.
Hebgen Lake is notable for its clear blue water and lush forest that encircles it. It's a stunning lake with tranquil views of several mountain ranges in the distance. If you travel to the adjacent cities and would like to escape the bustle, you should surely visit Hebgen Lake.