Ohio is home to some of the most beautiful lakes in the country. Here are seven of the best, perfect for a summer getaway. From serene and peaceful to lively and fun, there's a lake for everyone in Ohio. So pack your bags and get ready for some refreshing fun in the sun.
Lake Erie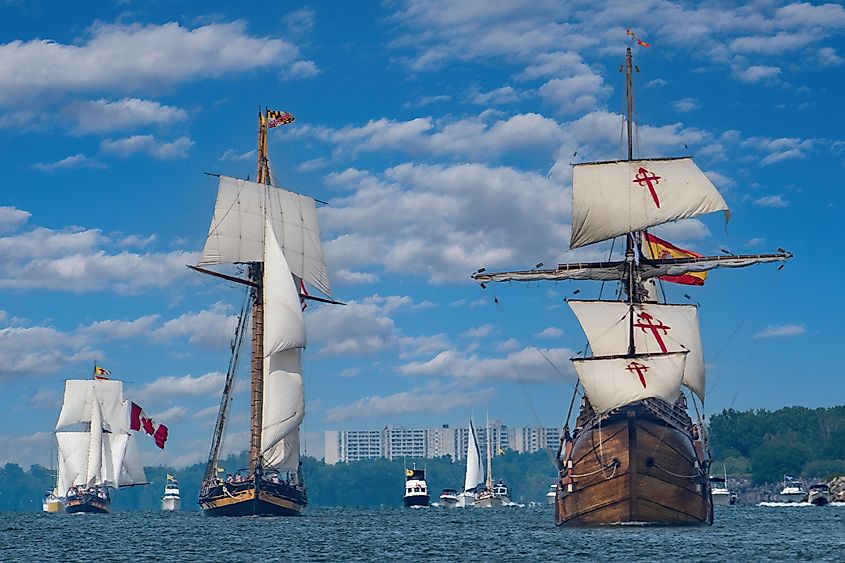 Lake Erie spans the border of the United States and Canada, creating a large recreational area with plenty of activities. Despite its size, Lake Erie is surprisingly shallow, making it ideal for sailing, swimming, and fishing. It is home to many islands with beautiful sunsets that attract holiday goers from all over. A wide variety of wildlife can be found in and around the lake, including numerous species of fish, birds, and mammals that create an exciting habitat for tourists to observe.
Alum Creek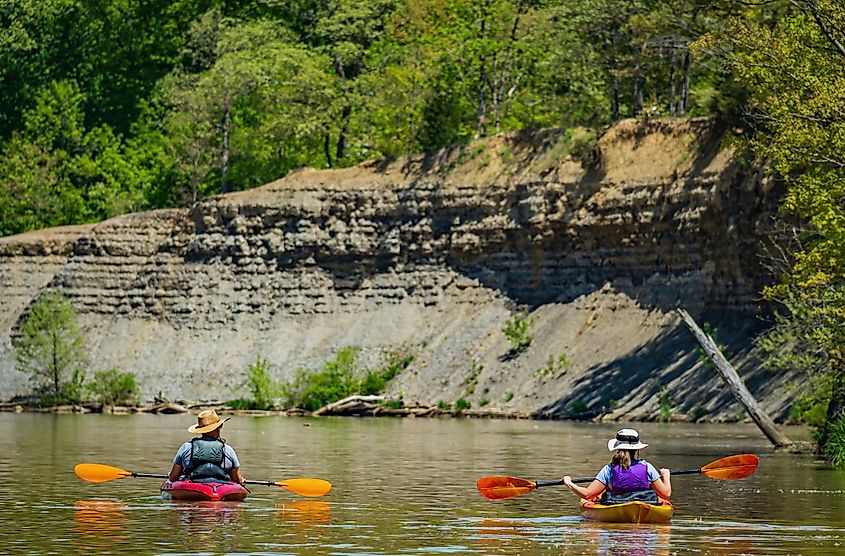 Alum Creek, Ohio, is a picturesque area that offers many opportunities for water enthusiasts. From water skiing to kayaking and everything in between, visitors can engage in various water activities. In addition, the 4-acre dog park provides an opportunity to explore the shoreline while ensuring that dogs have plenty of room to run around and play with other canines. The park also offers a swimming beach, boat rentals, fishing access, and playgrounds. With plenty of outdoor recreation options, Alum Creek is the ideal place for families and adventure seekers to enjoy some water fun.
Indian Lake
Indian Lake is a public park nestled in the northwest heart of Ohio. It offers camping, fishing, and swimming opportunities to locals and visitors alike. The lake spans over 5,800 acres of water with 29 miles of shoreline and two public beaches for swimming. There are also camping areas located all along the lake, which offer amenities like fire pit rings, grills, camping pads, and more for individuals wanting to spend time camping in nature. The area provides multiple activities for people to indulge in and makes for a great recreational day trip or camping outing any time of year.
Turkey Creek Lake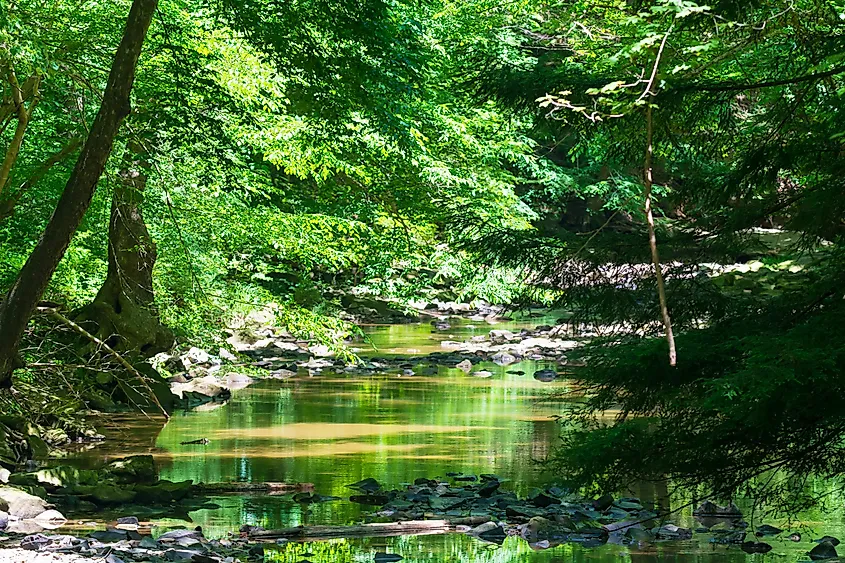 Located near the city of Portsmouth, Turkey Creek Lake is the perfect destination for nature devotees. The lake, which was established during the Roosevelt era, provides plenty of recreational activities in its picturesque and peaceful setting. Visitors can camp and fish for trout, largemouth, gills, or crappie – or even test their skills at the annual trout derby each spring. With its serene beauty and nearby entertainment, Turkey Creek Lake offers something special for adventurers of all ages.
Salt Fork Lake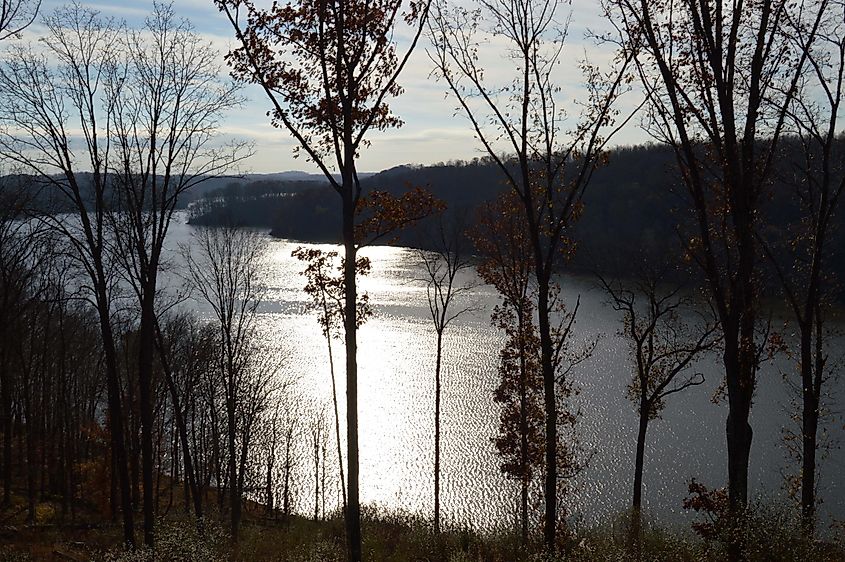 Salt Fork Lake is one of the most popular recreational spots in Ohio due to its many boating opportunities on the lake and numerous beaches that offer visitors the chance to relax by taking a dip or sunbathing. It also offers a great range of amenities that make it an ideal destination for a variety of activities. Fishermen will love Salt Fork Lake's network of trails, while watersports enthusiasts can take advantage of its jet ski rental and boat rental services. The lake also features plenty of camping opportunities, playgrounds, picnic areas, and restrooms dotted along the banks. No matter what vacationers are looking for - an adventurous day on the lake or a peaceful day exploring nature - they'll find plenty to do at this beautiful spot in Ohio.
Senecaville Lake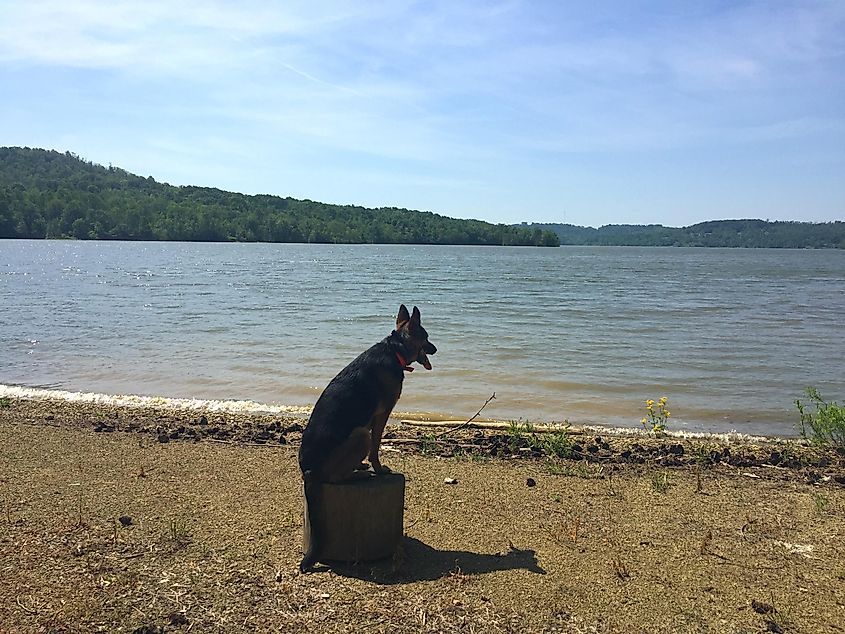 The Senecaville Lake, Ohio, locally called the Seneca Lake, is ideal for outdoor activities and exploration. Located in the scenic Noble County region of Ohio State, Seneca Lake offers visitors plenty of opportunities to enjoy nature. With its vibrant waters, lush forests, and rolling hillsides, it's an excellent destination for fishing enthusiasts and hikers looking to take in some breathtaking views. Numerous boat launches around the lake provide access for pleasure boaters and anglers alike. The lake also features several parks with camping sites, picnic areas, and playgrounds for families who want to spend time together outdoors. Whether you're looking to relax by the water or go on an adventure into nature's beauty - Seneca Lake has something special waiting just around the corner.
Pymatuning Reservoir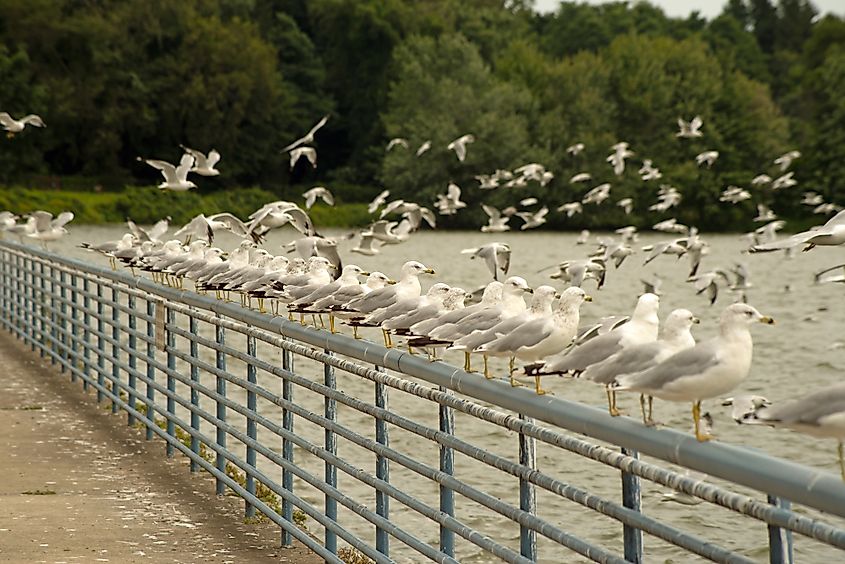 Pymatuning Reservoir is a 17,088-acre body of water located in Western Pennsylvania and Northeastern Ohio. It is best known for fishing, as it has provided a vital fishing ground to anglers since its construction in 1934. The reservoir features a two-mile-long causeway, which crosses the main body of the lake in an east-west orientation. In addition to fishing, visitors can enjoy hunting, camping, boating, swimming, golfing, and other outdoor activities. All of this makes Pymatuning Reservoir an excellent spot for outdoor enthusiasts who want to experience all that nature has to offer.
In conclusion, Ohio has some of the most beautiful lakes in the world, perfect for camping and fishing. There is nothing quite like feeling the warmth of the sun on your skin as you boat or water-ski across a lake. Whether you're interested in a family vacation, nature exploration, or recreational activities, time spent amongst Ohio's tranquil lakes is sure to provide something for everyone. So make your plans now and get ready to enjoy a spectacular summer in Ohio's great outdoors.