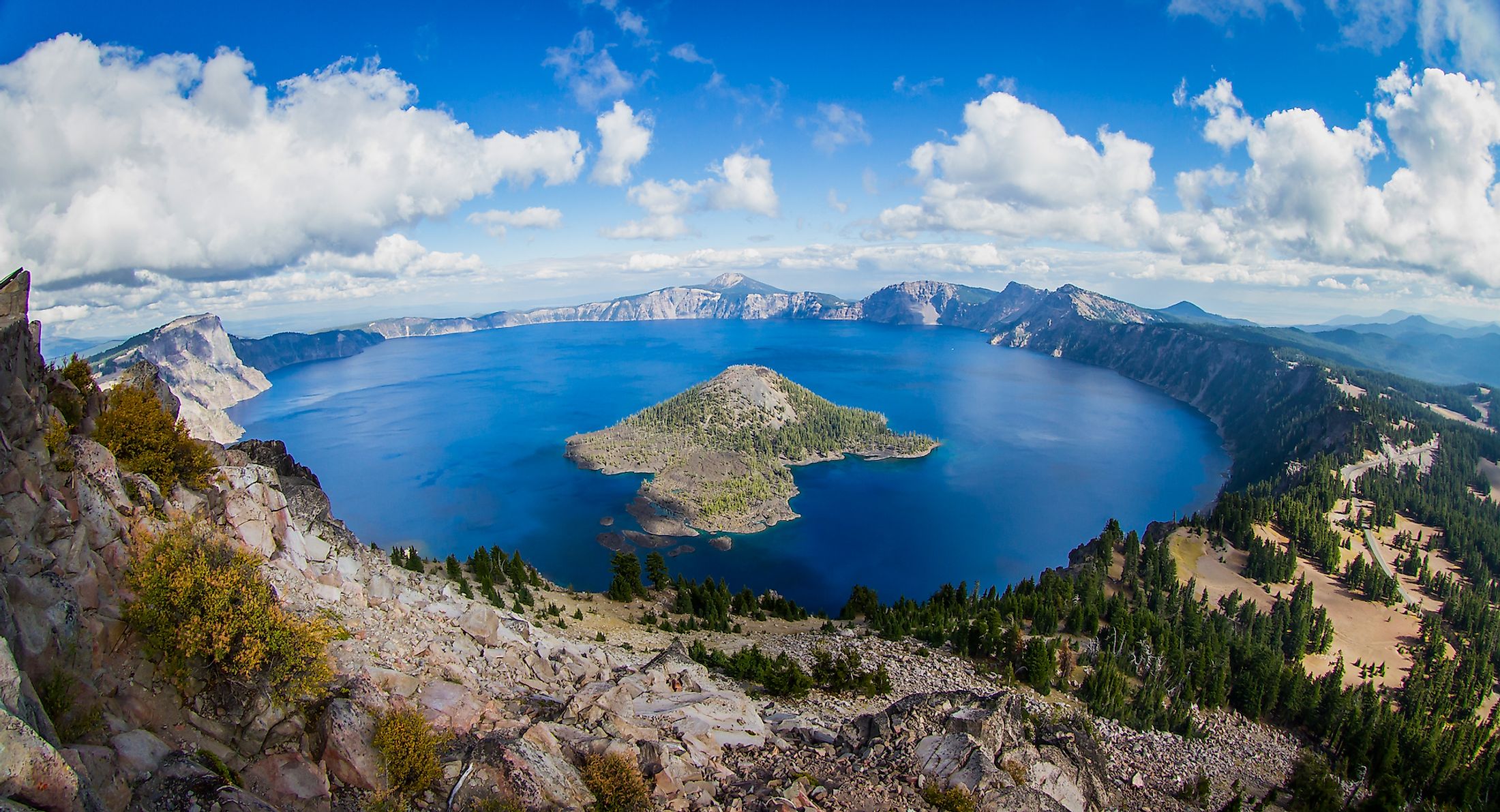 5 Deepest Lakes In The United States
The United States is a place of great geographic diversity, and its bodies of water are among some of the country's most spectacular and beautiful spots. Indeed America's lakes are a special way to enjoy and marvel at the outdoors, where recreation and relaxation are always on hand. But even just gazing in awe at these wide-ranging natural wonders can give one a very emotional experience. This article looks at the 5 Deepest Lakes in the US. 
1. Crater Lake, Oregon - 1,949 feet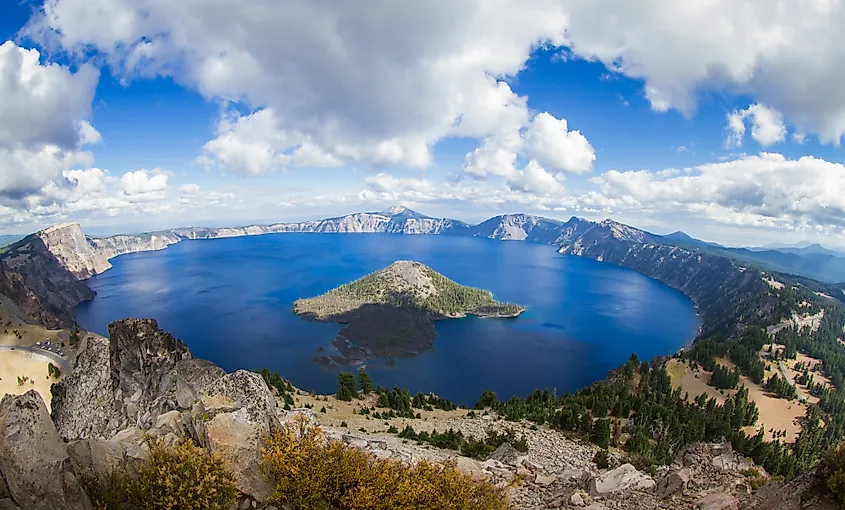 The central feature of the Crater Lake National Park, Crater Lake is by far the deepest lake in the US and the second deepest in North America. Known for its pristine blue waters, this lake reaches an incredible depth of 1,949 feet and fills a portion of a volcanic caldera that itself has a depth of 2,148 feet! Considered one of the Earth's cleanest lakes, Crater Lake is not connected to any body of water, and only snowfall and rainfall replenish its content. With no salt, minerals, or other foreign bodies, Crater Lake is indeed one of the most sought-after places to visit in Oregon. Its surrounding area is popular for camping, hiking, biking, and even swimming. 
2. Lake Tahoe, California/Nevada - 1,645 feet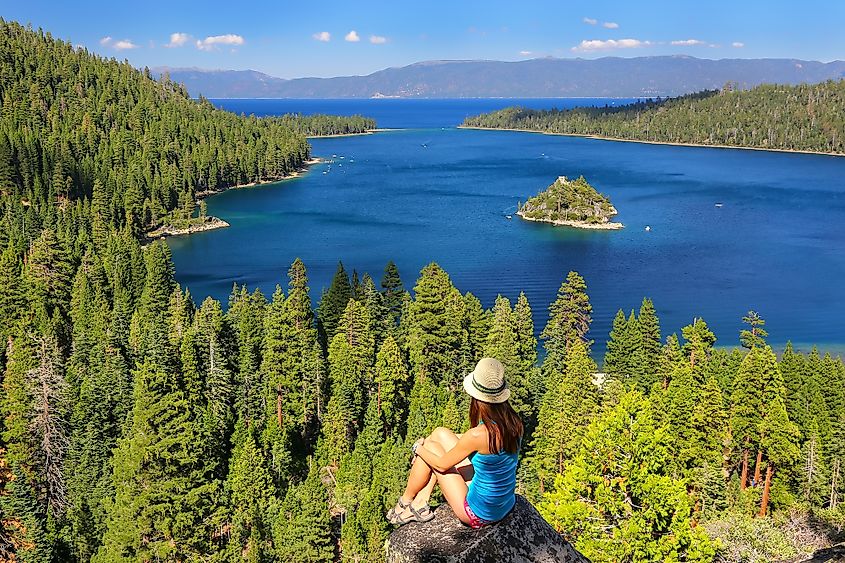 Straddling the border of California and Nevada, the 1,645 feet deep Lake Tahoe is also the fourth deepest in North America. It is located in the Sierra Nevada mountain range and is believed to have been formed some two million years ago. Today, the Lake Tahoe area is a major tourist destination. Visitors here can enjoy various outdoor activities in both summer and winter, including skiing and sailing. Alongside the Nevada lakeshore, a chance to gamble at a lakeside casino has been a contentious pastime. Known for its stunning clear blue water, Lake Tahoe is considered one of the cleanest waters in the world, with an astonishing 99% purity, according to laboratory samples. 
3. Lake Chelan, Washington - 1,486 feet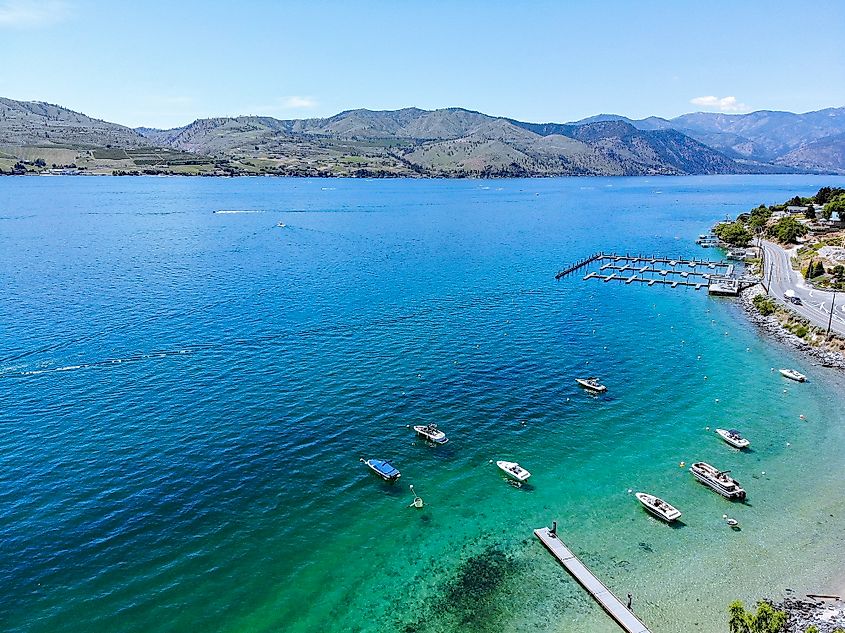 Lake Chelan stretches a narrow length of 81 kilometers and, at a depth of 1,486 feet, is America's third deepest and North America's sixth deepest lake. Two basins, the Wapato and Lucerne, comprise Lake Chelan. A mountainous landscape surrounds the lake, which has its outlet in the six-kilometer-long Chelan River. A beautiful area of quiet nature, fishing is surely the most popular activity on its shores, and species like Bull Trout, Mountain Whitefish, Peamouth, and Chinook Salmon can all be found in its water. 
4. Lake Superior, Wisconsin/Michigan/Minnesota - 1,333 feet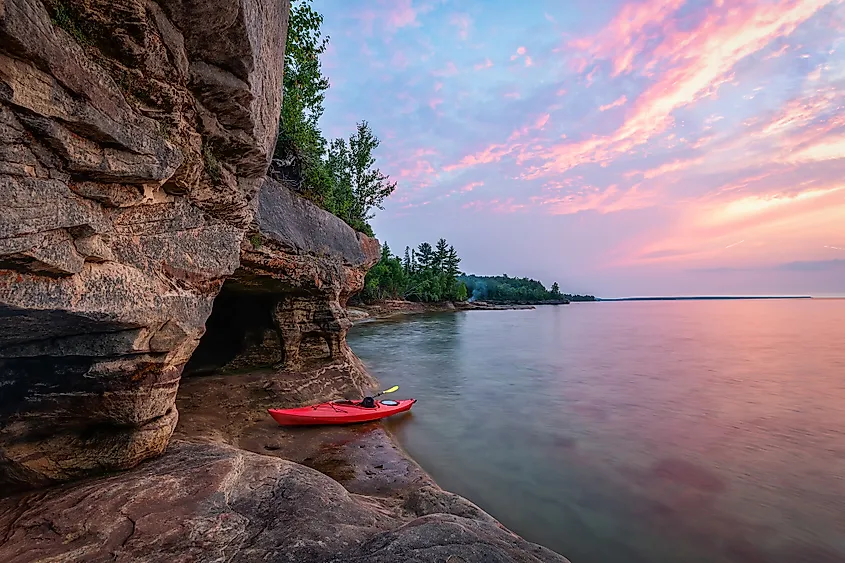 The largest of the five Great Lakes, Lake Superior spans an incredible surface area of 82,000 square kilometers! With a depth of 1,333 feet, this majestic lake also contains up to 10% of the world's freshwater and touches three States and the Canadian province of Ontario. A major shipping lane, thousands of vessels travel along its waters yearly as a connector to and from the St. Lawrence River and the Atlantic Ocean. 
5. Lake Pend Oreille, Idaho - 1,150 feet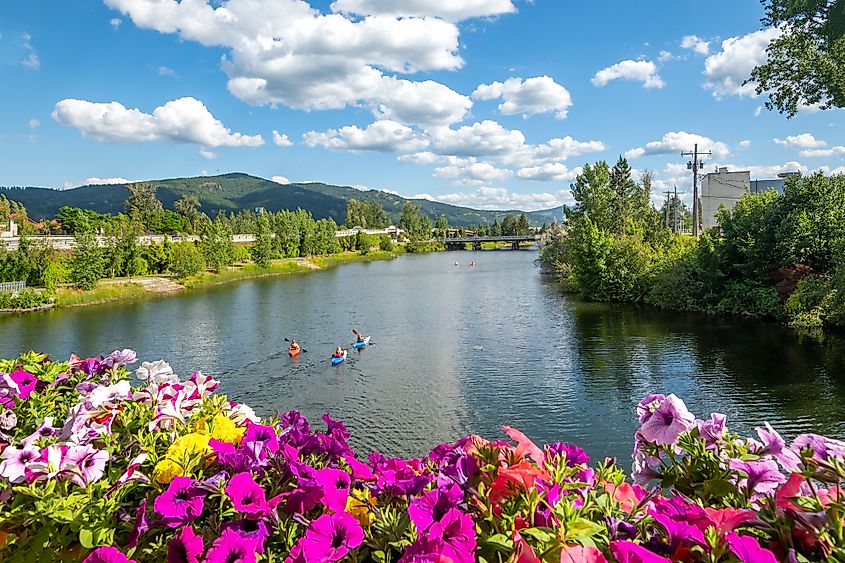 Situated in the northern portion of the Idaho Panhandle, Lake Pend Oreille runs some 69 kilometres long and reaches a maximum depth of 1,150 feet. Fed by the Pack and Clark Fork Rivers, this lake from a French phrase meaning "hanging ear", is surrounded by three mountain ranges (including the Selkirks) and beautiful forested areas. Home to a variety of fish species, including rainbow trout, walleye, largemouth bass, and kokanee salmon, visitors on the surface can also spot an eclectic range of wildlife. From elk to moose, to wolves, to mountain goats, and grizzly bears, the nature present at Lake Pend Oreille makes it a most special place. 
America is full of awe-inspiring bodies of water, and its magnificent lakes are among the greatest places of natural beauty and wonder. From Lake Tahoe's shores to Lake Superior's vastness, these five deepest lakes in the United States are a true testament to the utter awesomeness of nature and its raw allure that cross all cultural and linguistic barriers. 
5 Deepest Lakes In America
| Rank | Lake | State(s) | Depth (Feet) |
| --- | --- | --- | --- |
| 1 | Crater | Oregon | 1,949 |
| 2 | Tahoe | California, Nevada | 1,645 |
| 3 | Chelan | Washington | 1,486 |
| 4 | Superior | Michigan, Wisconsin, Minnesota | 1,333 |
| 5 | Lake Pend Oreille | Idaho | 1,150 |