Ile Saint-Paul, or St. Paul Island, is a small island that is part of the French Southern and Antarctic Lands in the Indian Ocean. The island is situated about 85 km south of a larger island called Ile Amsterdam. Both of these islands are more than 3,000 km from any continent. Ile Amsterdam is also part of the French Southern and Antarctic Lands, along with the largest island in the French overseas territory, Ile Kerguelen, which lies well to the south of Ile Saint-Paul.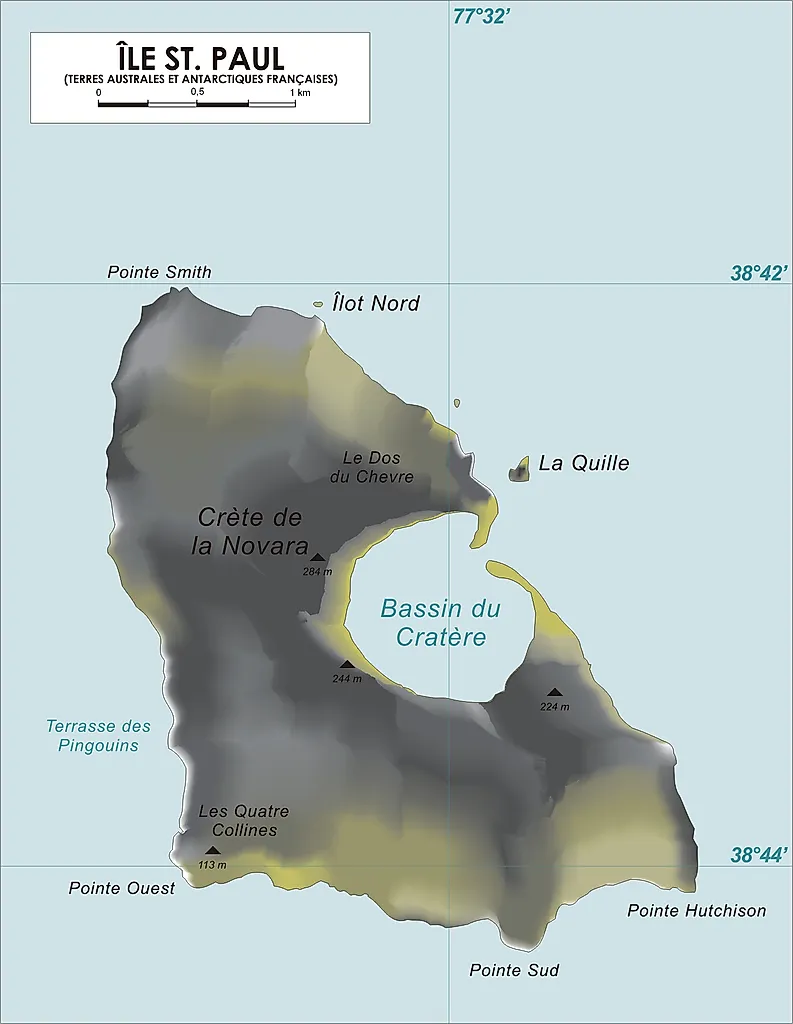 Geography 
Ile Saint-Paul is tiny, just 7 sq. km in total. Its greatest width measures only 5 km. Its highest elevation is just 272 meters. Ile Saint-Paul is classified as a subarctic volcanic island. It is very rocky, and has a volcanic crater, which is flooded and open to the ocean on one side, creating an enclosed harbor with cliffs that rise vertically out of the water. Ile Saint-Paul has what can be described as a moderate oceanic climate. Temperatures vary from 12.7 degrees Celsius in February to 17 degrees Celsius in August. The island's average annual temperature is 13.5 degrees Celsius. Ile Saint-Paul is quite humid, due to the common presence of low cloud ceilings. Humidity levels average 80% in March to 82.9% in November. Ile Saint-Paul is also a rainy island. It receives 1,114 mm of rain over the course of 239 days.
Flora And Fauna
Although Ile Saint-Paul is a rocky, volcanic island, it is not devoid of life. The flora of the island includes flowering plants, liverworts, glades, grasses, rushes, clubmoss, and ferns. The rocky shores of Ile Saint-Paul are mainly covered by invasive plant species. In terms of animal life, Ile Saint-Paul is part of the habitat of numerous species of seabirds, including the yellow-nose albatross. In fact, the ecosystem that Ile Saint-Paul is part of supports 80% of this bird species' global population. Other bird species include the sooty albatross, the soft-plumaged petrel, grey petrel, arctic tern, brown skua, and common waxbill. There is also a subspecies of penguin that frequents Ile Saint-Paul, called the rockhopper penguin. They are characterized by their orange-red bills, bright red eyes, and yellow and black crests. Seals can be found on Ile Saint-Paul, specifically the subarctic fur seal and elephant seal. At one time, the seals were so numerous, they prevented ships from landing in the area.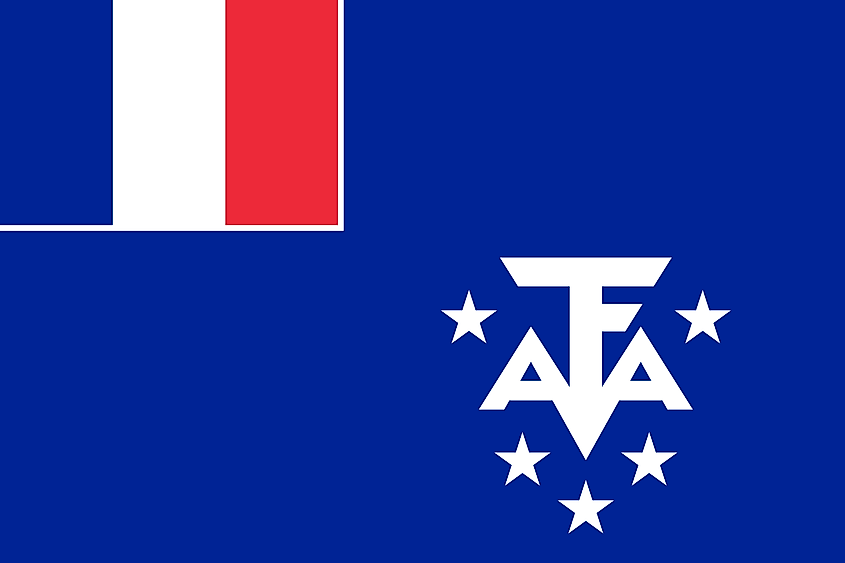 Brief History
Today, Ile Saint-Paul has no permanent human population, though there is a cabin on the island that is used for scientific or ecological short campaigns. Unfortunately, the presence of humans in the area in which Ile Saint-Paul is situated has done significant damage to the island's ecosystem. For example, at least four species of birds that used to inhabit the island have become extinct. In addition, between 1789 and 1835, humans killed about 150,000 fur seals on Ile Saint-Paul and Ile Amsterdam, bringing them to the brink of extinction, though this seal population rapidly rebounded once the fur trade was rendered insignificant. Human visitors to Ile Saint-Paul killed penguins, albatrosses, and petrels for food. They also introduced invasive species, such as dogs, pigs, mice, rats, and cats to the island, which harmed the ecosystem even more. Today, for example, cats still hunt and kill native bird species in the area. Another possible threat to life on Ile Saint-Paul is the prospect of increased fishing activity. Longline fishing in particular is cited as a threat to certain species of albatross.