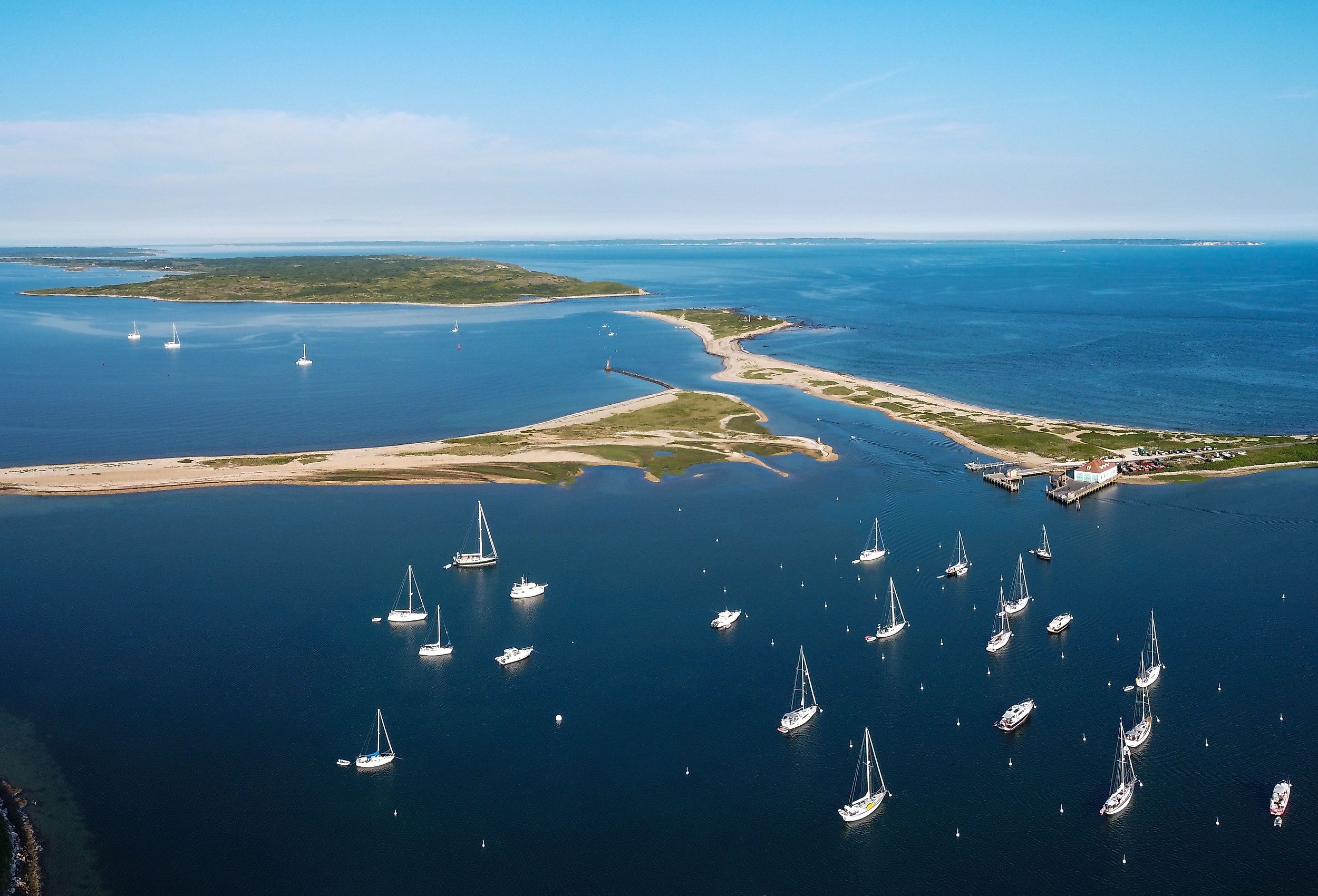 Cuttyhunk Island, Massachusetts
Cuttyhunk Island, Massachusetts, is a small yet stunning island located in the Atlantic Ocean, southwest of Cape Cod. This island is a perfect combination of rich history and diverse wildlife, making it a true treasure of natural beauty. Visitors can experience and discover the rugged cliffs, pristine beaches, and dense forests of the island while observing the abundant wildlife that calls Cuttyhunk home. Tourists enjoy the playful antics of harbor seals and the elegant flight of soaring ospreys that create a unique symphony of sights and sounds only found on this island. Cuttyhunk Island is a unique and unforgettable destination that offers visitors a chance to experience history, nature, and beauty all in one place. It is truly a treasure trove of breathtaking natural wonders.
Geography and Climate of Cuttyhunk Island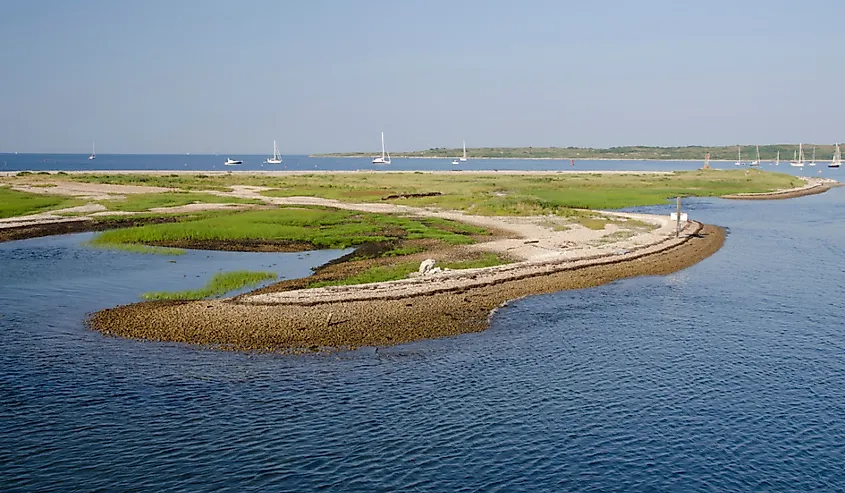 Cuttyhunk Island is a small island located in the Elizabeth Islands chain, which consists of 13 small islands, off the coast of Massachusetts. It is the westernmost island of the chain and the outermost island in Buzzards Bay. The island is approximately 1.5 miles long and 0.75 miles wide and features two natural harbors, a rocky coastline dotted with cliffs and small beaches, and clear blue waters teeming with marine life, lush forests, meadows, and wetlands.
The climate in Cuttyhunk is typical of coastal New England, with warm summers (average of 74°F) and cool winters (average of 35°F), and occasional snowfall from December to March. Despite its idyllic setting, Cuttyhunk Island is also known for its frequent storms, which can bring strong winds and heavy rain to the area.
Brief History of Cuttyhunk Island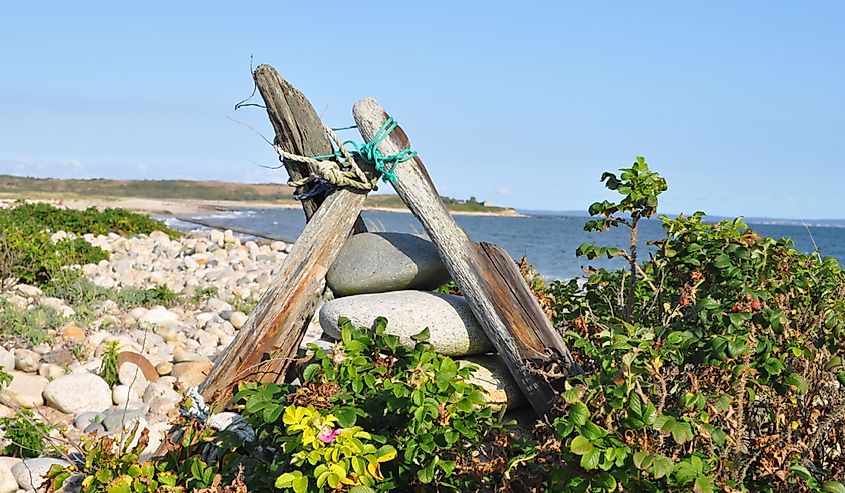 Cuttyhunk Island has a rich and fascinating history, dating back thousands of years. There is evidence of the Wampanoag tribe first inhabiting the island and later European settlers. The island was one of the earliest English colonies in America. Explorer Bartholomew Gosnold settled in Cuttyhunk in 1602. In the 1600s and 1700s, Cuttyhunk Island was an important fishing and trading center, with a bustling port that served the needs of local residents as well as those of European settlers. Many of the island's residents relied on the fishing and whaling industries, and the island became a hub for these activities.
In the late 1800s and early 1900s, Cuttyhunk Island underwent a transformation, as wealthy families from Boston and other cities discovered its beautiful scenery and tranquil setting. The island became a popular summer destination with many large homes and cottages built there. This era saw the development of the island's infrastructure, including roads, sidewalks, and utilities.
In the 20th century, the island's economy shifted away from fishing and tourism, and it became a quiet, rural community with a small year-round population. Despite the decline of its traditional industries, Cuttyhunk Island has remained a special place, attracting tourists, boaters, and nature enthusiasts who appreciate its scenic beauty and unique history. Today, Cuttyhunk Island is a part of the town of Gosnold, Massachusetts. Despite its small size, the island has a strong community spirit, and its residents work together to maintain its traditions and unique way of life.
Population and Economy of Cuttyhunk Island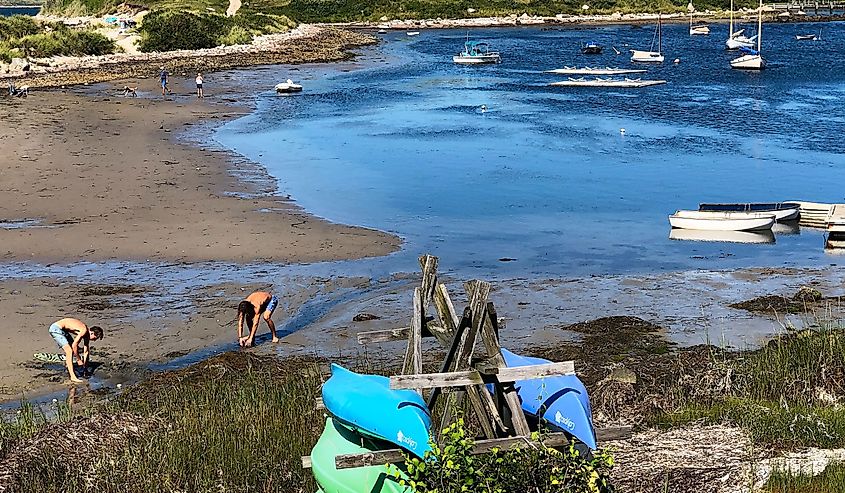 Cuttyhunk Island has a small and close-knit community of around 10 permanent residents and approximately 400 summer residents. The island's residents make their living through tourism, fishing, and other small businesses and have a strong sense of community, working together to preserve its natural beauty and unique character.
Tourism is the primary source of income for the island, with visitors coming to enjoy its unspoiled natural beauty, rich history, and relaxed pace of life. Fishing is also an integral part of the culture and history of Cuttyhunk Island, and it has played a significant role in shaping the character and livelihood of its residents. Many families have generations of fishermen who have made a living on the waters surrounding the island.
In recent years, there has been an effort to revive tourism on Cuttyhunk Island as it was losing visitors due to the lack of amenities, such as gasoline tanks, making it difficult for boats to dock and limiting the island's accessibility. In response, new bed and breakfasts and other tourist accommodations opened to offer visitors more options and keep the tourism industry thriving.
Attractions on Cuttyhunk Island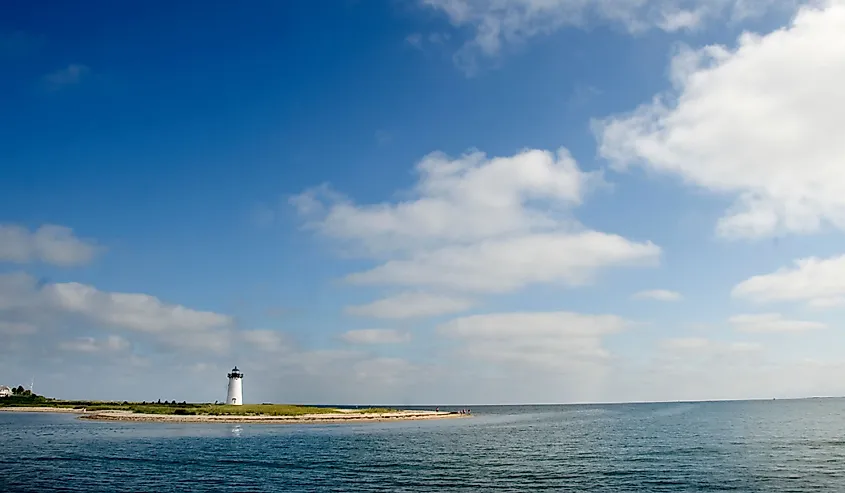 Cuttyhunk Island is a popular destination for nature lovers and outdoor enthusiasts, offering a wide range of attractions for visitors to enjoy. Whether you prefer scenic walks, fishing, boating, or wildlife-watching, Cuttyhunk Island has something for everyone. The island is home to several beautiful beaches, including Barges Beach, which offers stunning views of the Atlantic Ocean and is perfect for swimming, sunbathing, and picnicking.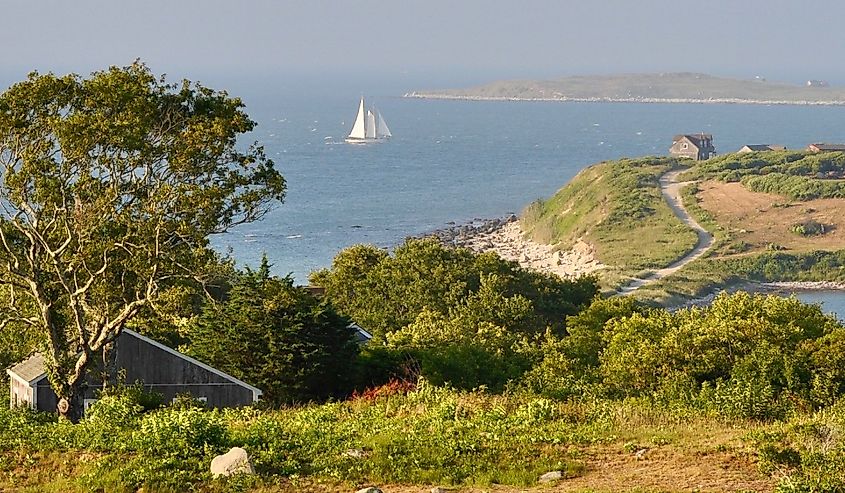 For those who love hiking, there are several scenic trails to explore, including the Cuttyhunk Island Trail, which offers panoramic views of the island and its surroundings. Fishing enthusiasts will appreciate the island's abundant marine life, including fish, crabs, and lobsters. Birdwatching is also a popular activity on Cuttyhunk Island, which is home to a wide range of bird species. Finally, the clear blue waters around Cuttyhunk Island are perfect for boating, providing visitors with stunning landscapes and abundant wildlife to enjoy.
Cuttyhunk Island, Massachusetts, is a hidden gem in the Atlantic Ocean, offering visitors a peaceful environment surrounded by stunning landscapes, abundant wildlife, and a warm, friendly community. Cuttyhunk Island is also home to important conservation efforts aimed at preserving its unique natural beauty and biodiversity. The island's forests, wetlands, and coastal ecosystems are protected and managed by a number of organizations, including local land trusts and state agencies, to ensure that future generations can enjoy its stunning scenery and abundant wildlife. With its rich history, scenic beauty, and outdoor recreation opportunities, Cuttyhunk Island is a must-visit destination for anyone interested in exploring the beauty of coastal New England.