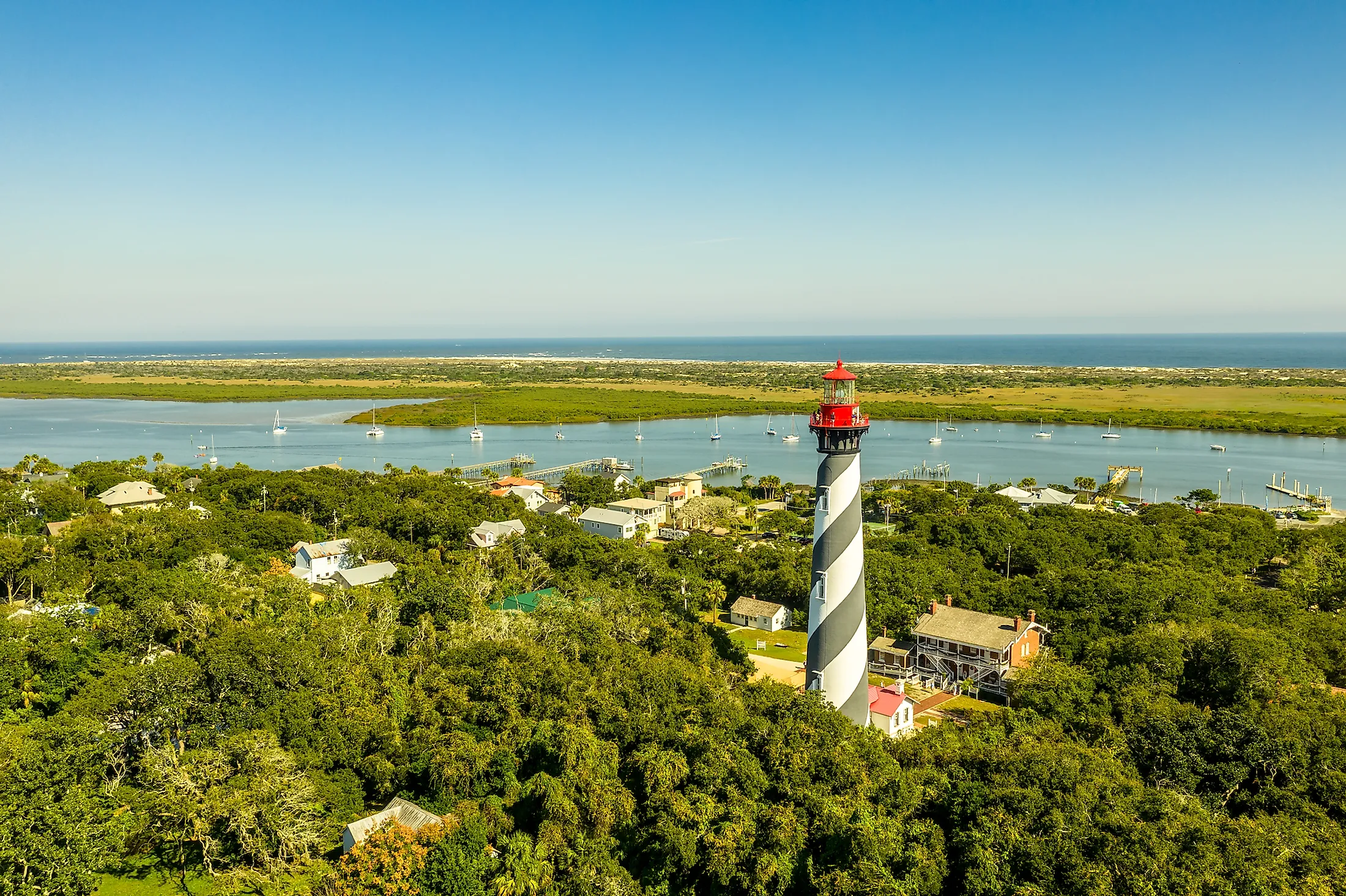 Anastasia Island, Florida
Anastasia Island, located in Florida, United States, offers a wealth of history to go along with its many stunning beaches and varied landscape. The state park and historical landmarks on Anastasia Island elevate it above simple beach vacation destination status. Some of St. Augustine's nicest beaches may be found on this tiny island.
Geography Of Anastasia Island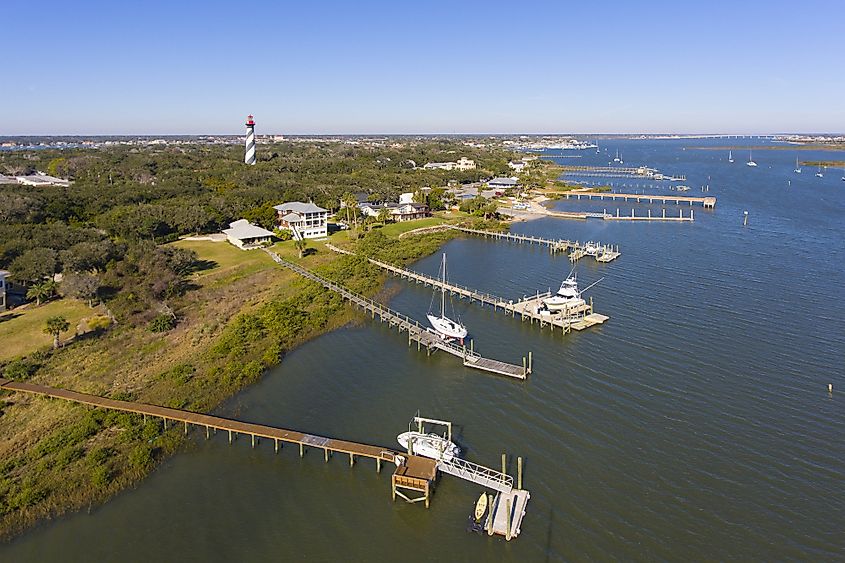 A barrier island, Anastasia Island, is situated off Florida's northeast Atlantic coast in the United States. It is located east of St. Augustine and extends north-south to Matanzas Inlet before turning slightly southeast. This barrier island has an average of a mile in width and is 14 miles long. The Matanzas River and the Atlantic Ocean both encircle it on its right and left sides, respectively. Other villages on the island include St. Augustine Beach, Coquina Gables, Butler Beach, Crescent Beach, and Treasure Beach, while a portion of the island is included within the city boundaries of St. Augustine.
Climate 
The island of Anastasia experiences humid weather all year round and sweltering, unpleasant summers that are typically gloomy. The average annual temperature ranges from 48 to 90°F, rarely falling below 34 or rising above 95. From April through November, Anastasia Island is open to swimming. The water temperature on Anastasia Island does not go below 68°F during those months, making swimming comfortable. In Anastasia Island, the average water temperature varies from 65.1°F in the winter to 70.2°F in the spring, 81.5°F in the summer, and 77.5°F in the fall. 
Brief History Of Anastasia Island 
The first six years of St. Augustine's Spanish settlement were spent on Anastasia Island, which also has its zip code today, watchtowers, lighthouses, a quarry from which Castillo de San Marcos was constructed, and a streetcar to the shore. St. Anastasia, a martyr, is honored by having her island given her name. The island is designated "Santa Anastasia" on a map by Spanish engineer Arradondo in 1737. There was a chapel on the island that was dedicated to Santa Anastasia but was never consecrated. Built with coquina from the island, the chapel's tower is a striking structure. The Saint portion of the island's name was kept when Florida became an American possession in July 1821, and some locals called the Matanzas River the St. Anastasia River. Over time, the Saint part of the name was deleted, but Anastasia Island remained.
Top Attractions In Anastasia Island 
Anastasia State Park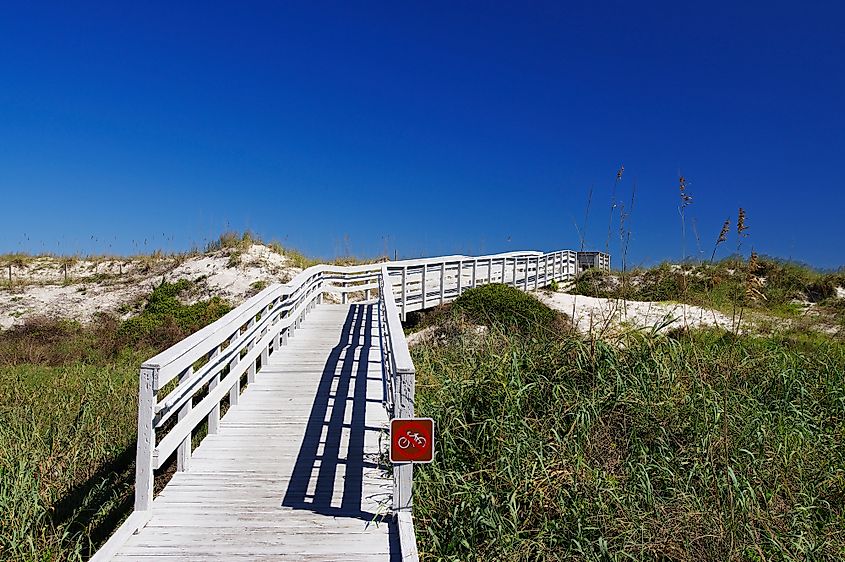 Anastasia State Park should be on everyone's schedule because it has miles of beaches and a wealth of natural beauty. The state park's 1,600 acres of marine hammocks, tidal marshes, coquina quarries, and historic dunes combine to provide the island's most diversified collection of habitats. 
Saint Augustine Lighthouse and Marine Museum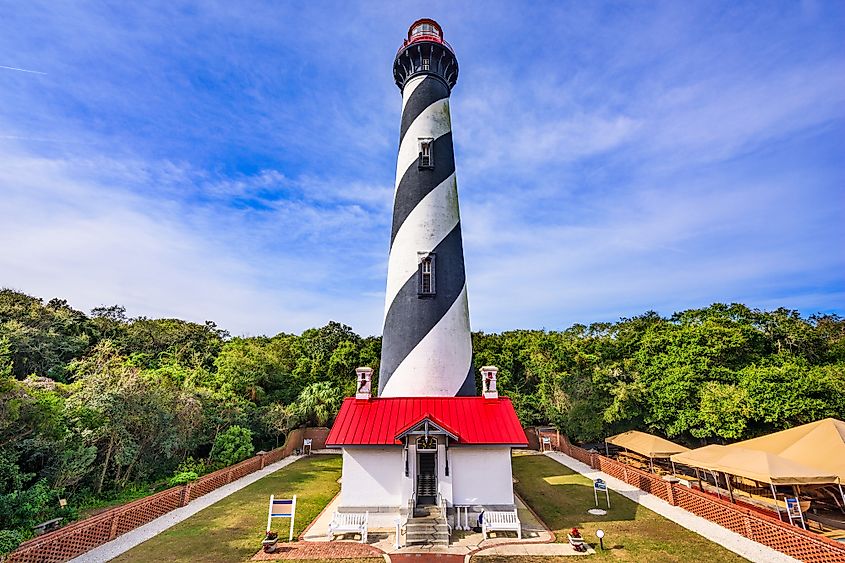 You can explore the many exhibits in the keeper's house and three other historic buildings, stroll around the picturesque grounds, and climb the 219 steps to the top of the lighthouse for breathtaking views of Matanzas Bay and the Atlantic Ocean at the lighthouse, which also serves as an educational museum. Everyday tours and demonstrations on archaeology, boat building, and lighthouses are offered. 
Saint Augustine Alligator Farm Zoological Park 
The St. Augustine Alligator Farm and Zoological Park is only a minute's drive from the famed lighthouse. The park was established in 1893 and has a lengthy history. After relocating to its current location in 1920, the originally modest exhibition of local reptiles became into a must-see destination. The park's attractions grew throughout time, and it eventually transformed into a cutting-edge zoo that offers visitors a fun time while also advancing global conservation efforts through education and research. 
Fort Matanzas National Monument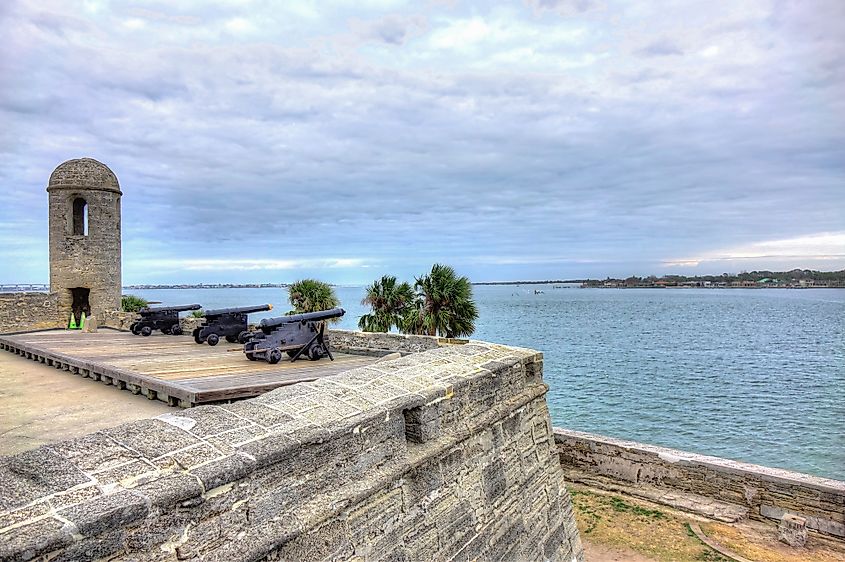 To protect the city from escalating British invasions, the fort was constructed in 1742. The building of Fort Matanzas and the Castillo de San Marcos in St. Augustine are comparable. Coquina is a naturally occurring stone formed of shells that are used to make both. Along with nature trails to explore, there are frequently held reenactments and living history demonstrations here.
Crescent Beach
The stunning beach in the Saint Augustine area gracefully follows the coastline. Since it is located in a residential part of Anastasia Island, visitors will experience a more local atmosphere, which makes it a great spot to visit, unwind, and simply enjoy the peace.
When visiting the St. Augustine region, Anastasia Island is a must-visit location. Make sure to visit this site, which is a barrier island located just east of the city!