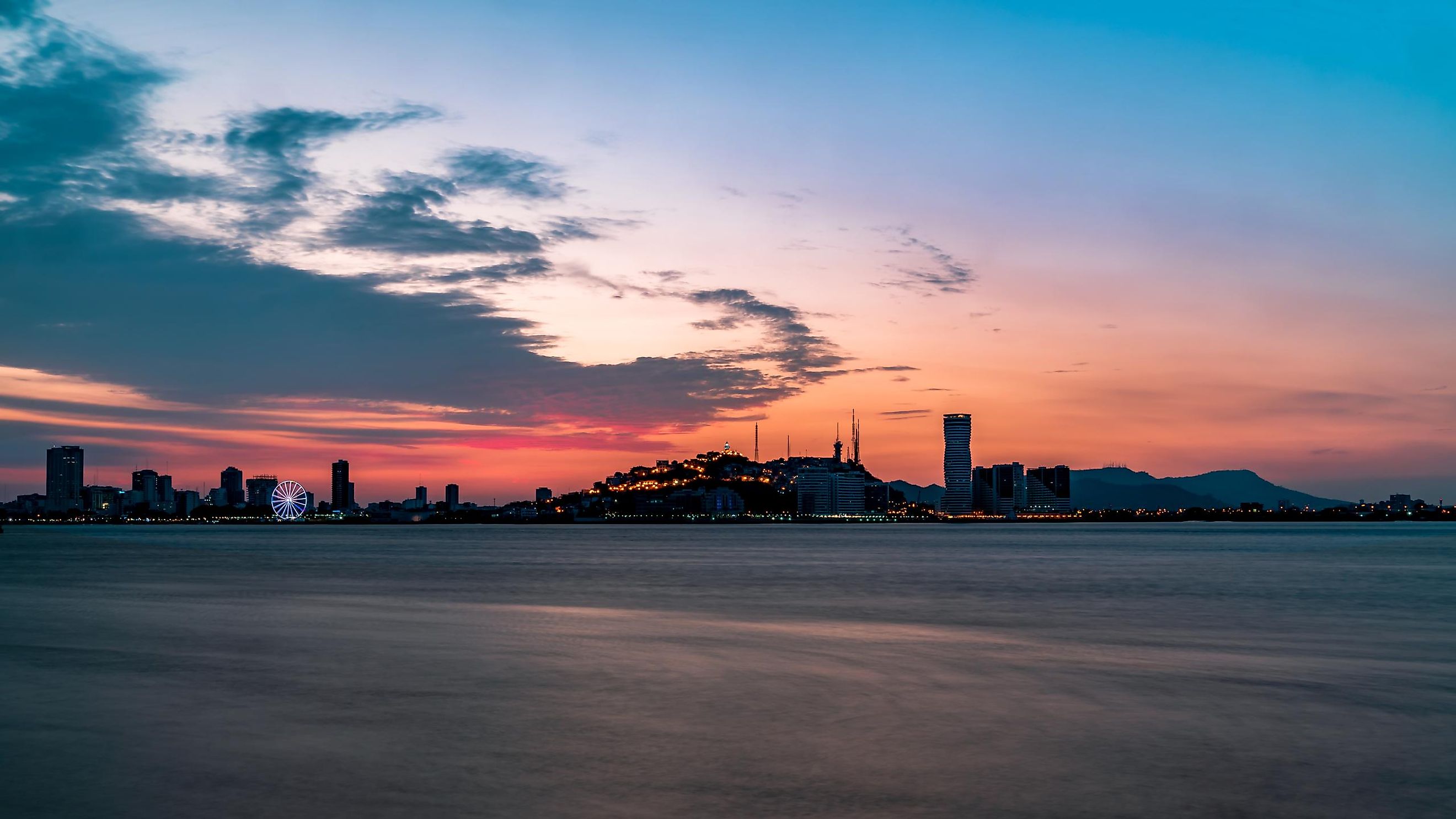 Covering an area of over 12,000 km2, the Gulf of Guayaquil is a large estuarine ecosystem that is situated on the Pacific coast of Peru and Ecuador in the northwestern part of South America. The gulf was named after Guayaquil, Ecuador's largest and most populous city and also its chief port.
Where Is the Gulf of Guayaquil?
The Gulf of Guayaquil is located just to the south of the equator and is bordered by the countries of Ecuador in the north and Peru in the south. The Ecuadorian city of Santa Elena marks the northern limit of the gulf while the fishing village of Cabo Blanco in Peru marks its southern limit. The Gulf serves as an inlet of the Pacific Ocean.
Geography
Many geological faults that are capable of generating some of the world's most dangerous earthquakes are positioned underneath the Gulf of Guayaquil. A large number of both Ecuadorian and Peruvian rivers drain into this gulf. These include the Guayas, Jubones, Tumbes, and Zarumilla rivers. The freshwater from these rivers meets the salty seawater creating a unique ecosystem in the Gulf of Guayaquil. The Gulf of Guayaquil area is also characterized by extensive mangrove forests that provide critical habitats for a range of birds and other marine species.
Wildlife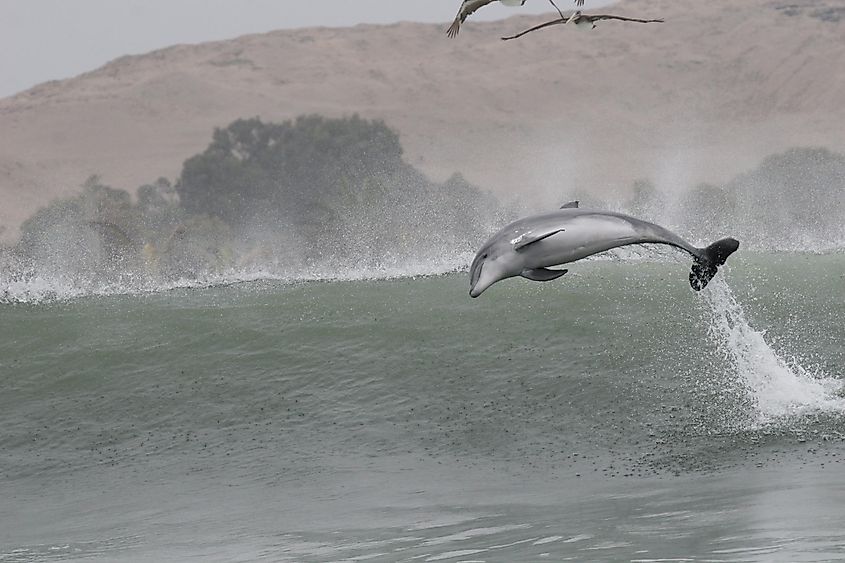 The Gulf of Guayaquil forms one of the most productive fishing grounds in Ecuador due to its estuarine composition. The important fish that are found here include tuna, sardines, anchovies, etc. Locally known as Bufeos, groups of bottlenose dolphins are found in the Gulf of Guayaquil. Numerous invertebrates like crabs, shrimps, and mollusks are found in the root systems of the mangroves. Some of the notable faunal species that are found in the mangrove forests along the gulf's shores include crab-eating raccoons, crocodiles, mantled howler monkeys, Mexican otters, pacas and northern tamanduas. Some of the marine birds that are found here include the horned screamer, rufescent tiger-heron, and wood stork.