Portugal Physical Map
Print This Map
A map showing the physical features of Portugal. Portugal is at its most rugged in the north above the Tagus (Tejo) River, although the country is relatively mountainous throughout. In the south of the country, the land is at a lower elevation. In the north, there is the Serra de Estrela mountain range as well as the Serra do Marao and Serra de Montesinha.
Outline Map of Portugal
Print This Map
An outline map of Portugal. The country occupies the westernmost part of the Iberian Peninsula, and its shape is long and thin in appearance.
Political Map of Portugal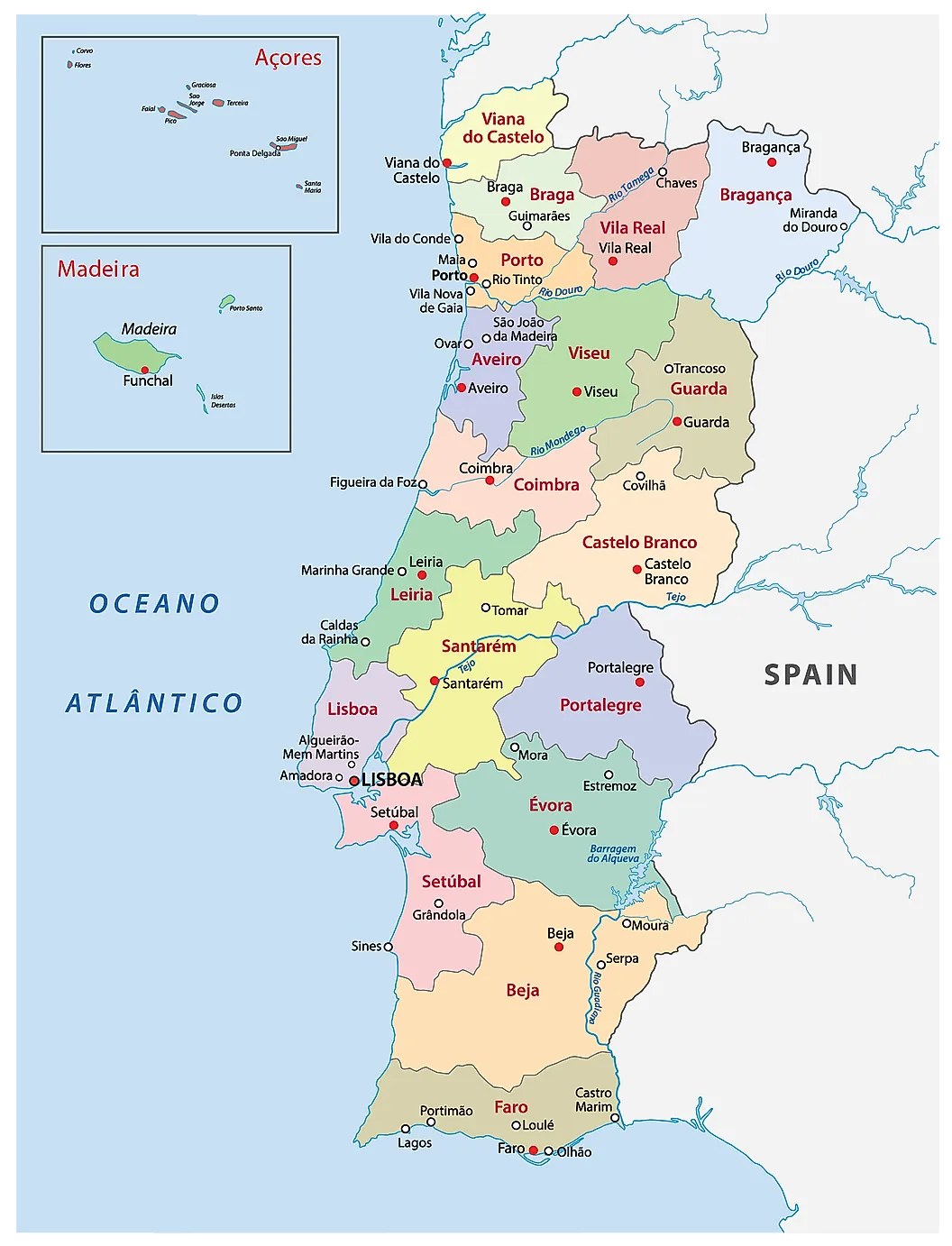 Print This Map
A map showing the 18 districts of Portugal's mainland, as well as the archipelagos of Madeira and the Azores. While the most populated district is Lisbon, the least populated is Portalegre. The largest district by land area is Beja. The smallest by land area is Madeira. The smallest district in mainland Portugal is Viana do Castelo.
Portugal with Capitals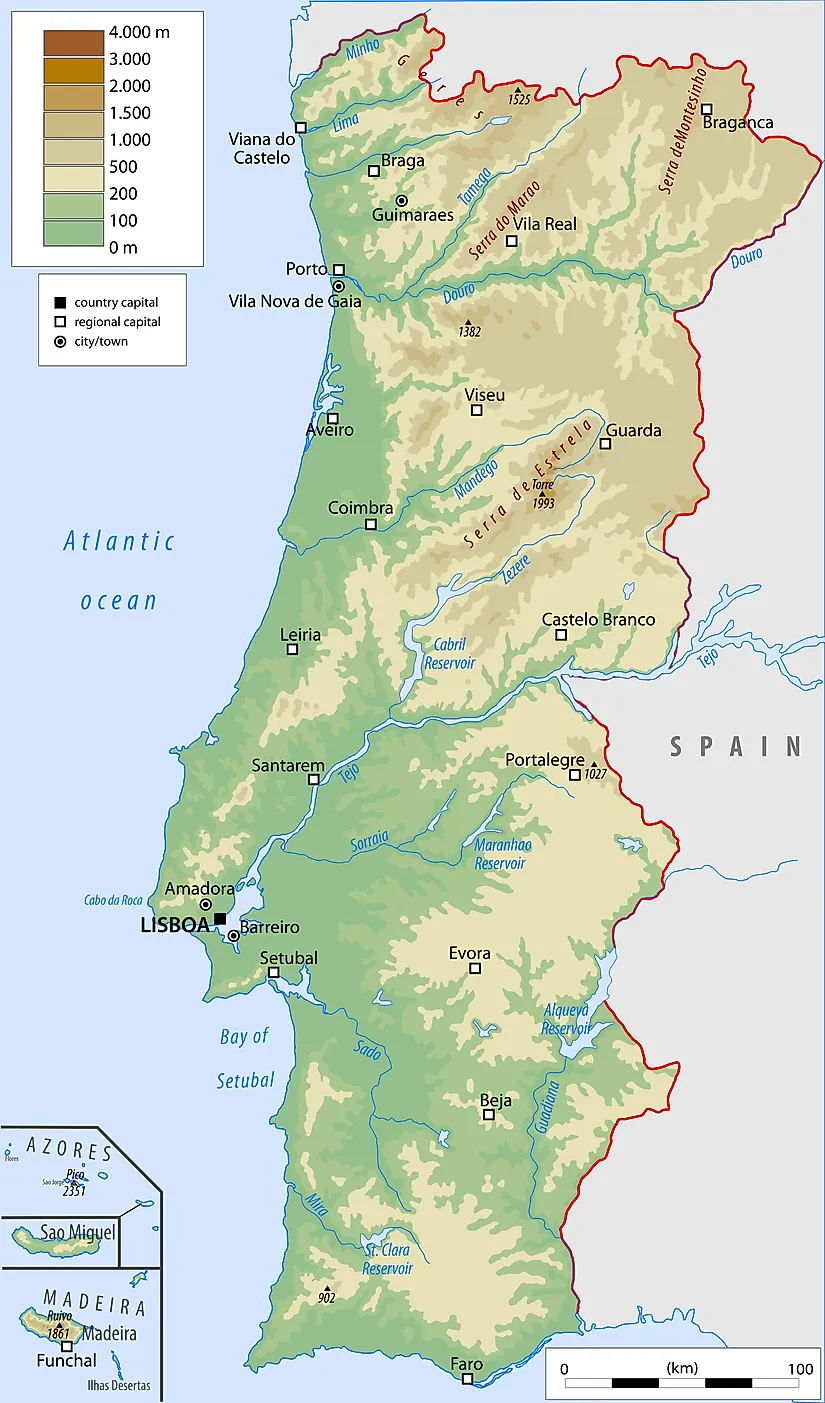 Print This Map
A map showing the capital of Portugal, Lisbon. Lisbon is found in south-central Portugal, and is known for being Europe's westernmost city.
Portugal Bodies of Water Map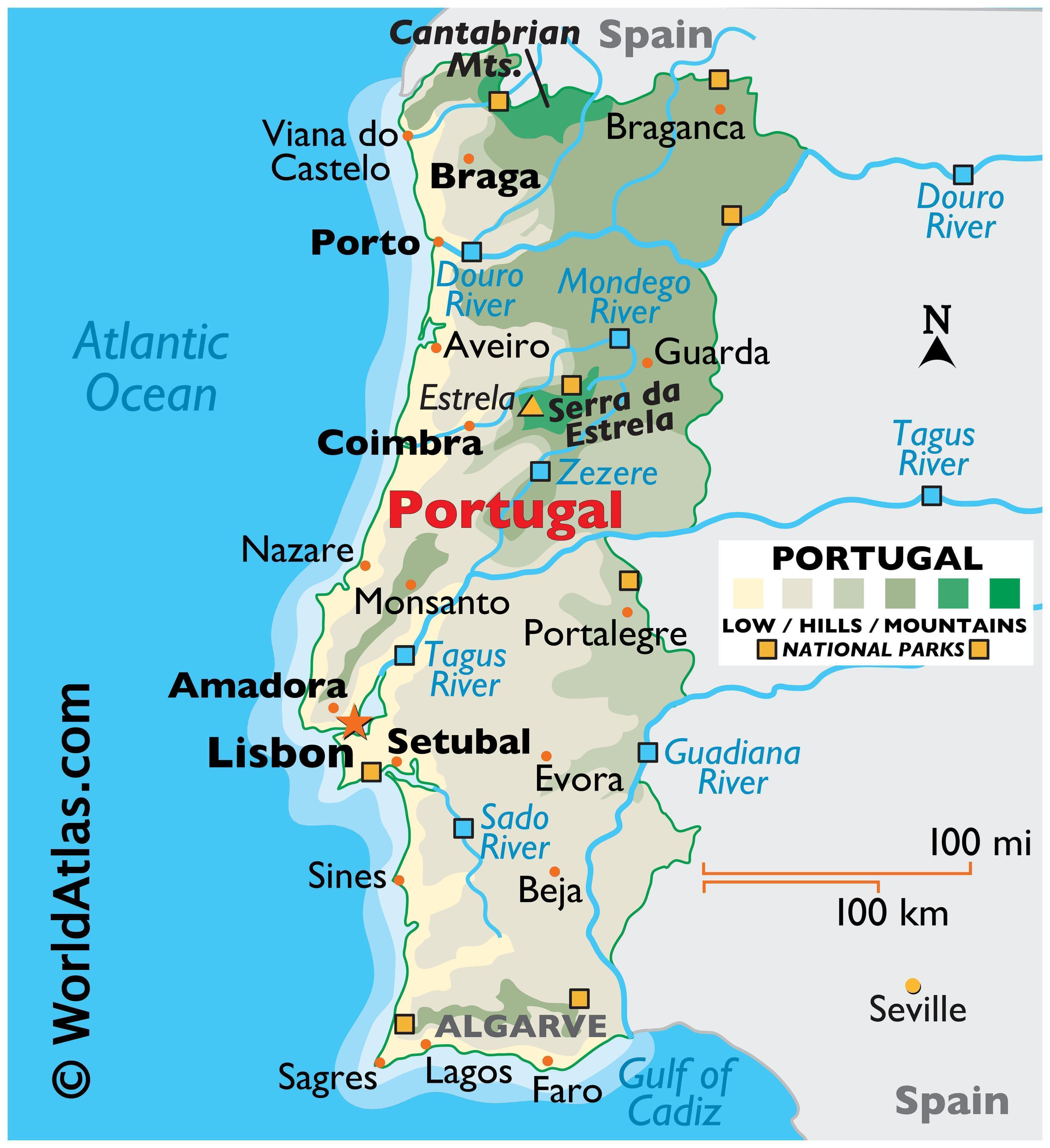 Print This Map
A map showing the major bodies of water within and surrounding Portugal. Portugal has a long coast on the Atlantic Ocean and the Bay of Setubal. Major rivers in Portugal include the Tagus, Douro, and Guadiana.
Portugal Time Zones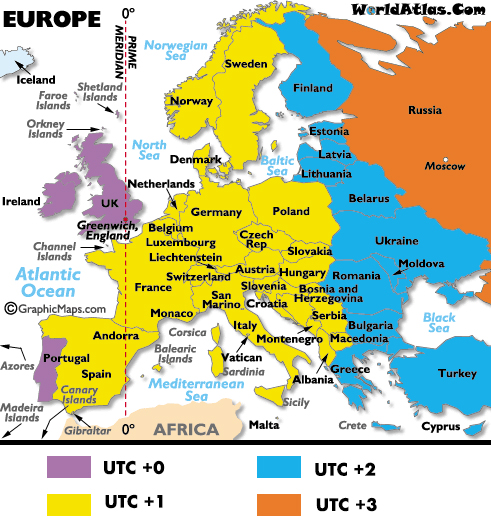 Print This Map
A map showing the time zones of Portugal. All of mainland Portugal follows Europe/Lisbon time, which is UTC+00 with Daylights Saving Time at UTC+01:00. The Madeira Islands has their own time zone, called the Atlantic/Madeira; however, it follows the same time as Europe/Lisbon time. The Azores Islands are one hour behind the mainland, observing Atlantic/Azores time at UTC-01:00 and UTC+00:00 during Daylights Saving Time.
This page was last updated on June 27, 2018.