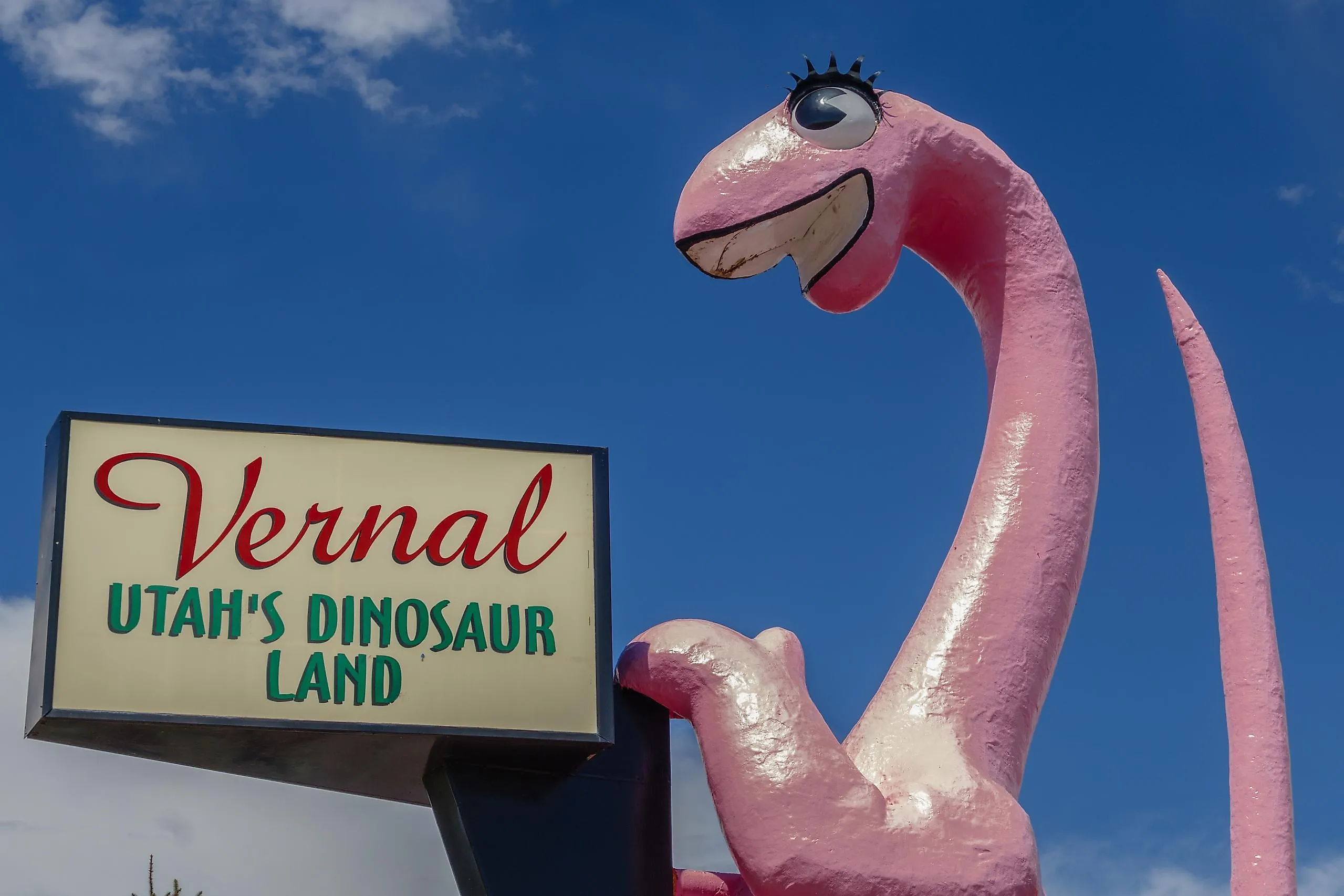 Vernal, The Dinosaur Land Of Utah
Vernal is an unusual place. And it might make one feel like the Flintstones had come to life. With a vibrant pink dinosaur holding a Vernal sign at the entrance to this unique town in northeastern Utah, it could be mistaken for a roadside attraction. Nevertheless, welcome to Vernal, the Dinosaur Land of Utah, and discover all things fossils, dinosaurs, and petroglyph. Attributed to the photographic landscape of the Colorado Plateau and the High Desert, Vernal is a world-class city for finding dinosaur bones. Come and see the jaw-dropping sights of the Dinosaur National Monument's Quarry Exhibit Hall or Fleming Gorge National Recreation Area. Have a young paleontologist in the family? Consider this! Go for a dig at the Utah Field House Of Natural History State Park Museum. 
Geography Of Vernal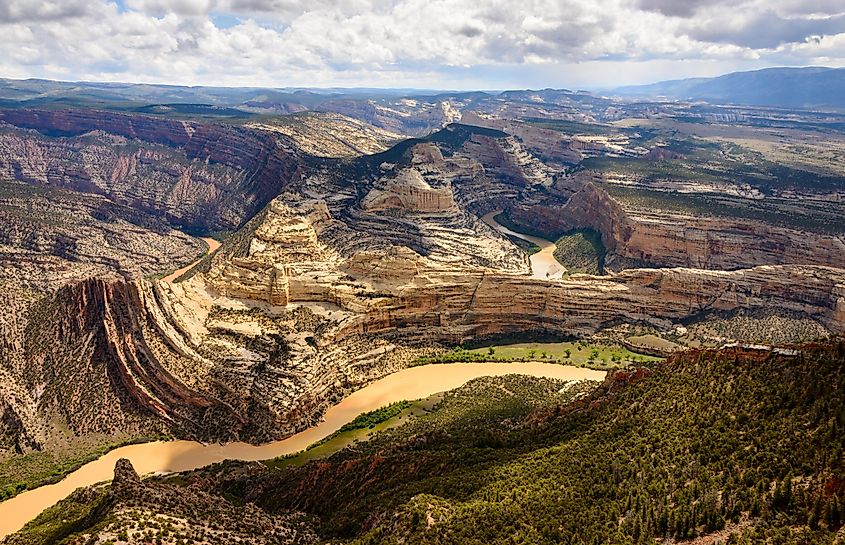 Vernal is perched in the Ashley Valley of the Uinta Basin and surrounded by mountains in almost every direction, which is a part of the larger Colorado Plateau. The Unita Mountains make up the northern skyline, the Book Cliffs are south, and the Blue Mountains are east. Vernal resides in a rugged area, and other cities are sparsely found nearby. Duchesne is about 60 miles west, Price is about 115 miles southwest, and Provo is about 150 miles west. As for the capital of Utah, Salt Lake City, it is located approximately 170 miles west of Vernal. Found in a spectacular state full of breathtaking beauty that serves as day trips. Take a look at Ashley National Forest, which is about 50 miles northwest, Uinta-Wasatch Cache National Forest is 130 miles west, Strawberry Peak is about 120 miles west southwest, and Canyonlands National Park is about 225 miles south.
Climate Of Vernal
According to the Köppen climate classification, Vernal has a cold semi-arid cliate or BSk. It experiences warm and dry summers and freezing and snowy winters. Throughout the year, there is a median temperature of 46.5 °F. July is the warmest month that sees a high of 90.2°, and January is the coldest month that sees a low of 7.8 °F. Of the 59.3 days that produce precipitation, there is a rainfall total of 8.4 inches and snowfall of 17.7 inches. On average, 238 days of sunshine comprise a UV index of 4.6. Yet, Vernal rests at an elevation of 5,328 feet above sea level.
History Of Vernal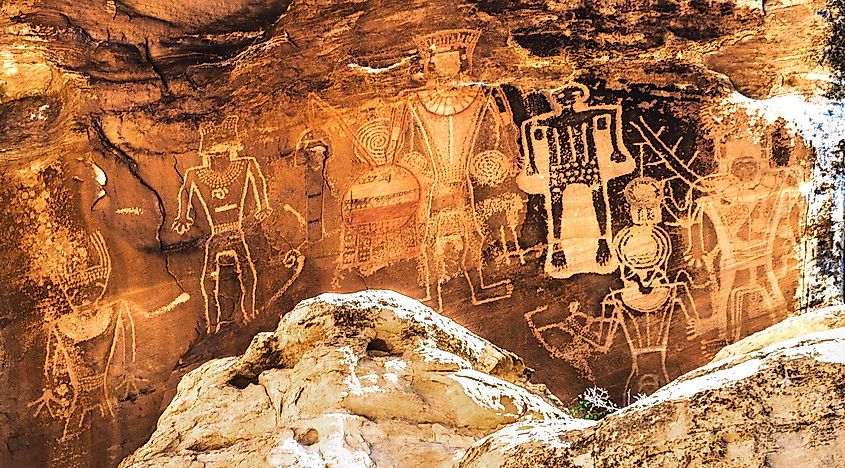 Believe it or not, Vernal's early history had nothing to do with dinosaurs. In fact, it was discovered by a scouting party of the Uinta Basin, which determined that the area was only suitable for hunting grounds. In 1861, Abraham Lincoln designated a part of the land near Vernal as the Uintah Indian Reserve, with Pardon Dodds appointed to oversee it. Dodds would later retire to raise livestock in the Ashley Valley, where he built a cabin. Within no time, other prospectors and trappers arrived, setting up places. Following the Meeker Massacre of 1879 in Colorado, Ute Indians rode to the Ashley Valley to recruit the Uintah Indians to join them to eradicate any white man in the area. Instead, the Uintah Leaders told those living outside of the Reserve to build a fort. And so, they stayed in it for the winter with a store of food and livestock. But this did have its challenges. The grain grew moldy from being collected from the ground, most of the livestock died, and there was an outbreak of Diptheria. Once spring came, some opted to move back to their homesteads while others lived in the fort, forming the town of Ashley Center. Upon requesting a post office, "Ashley Center" was refused; instead, the name Vernal came to be.
Demographics Of Vernal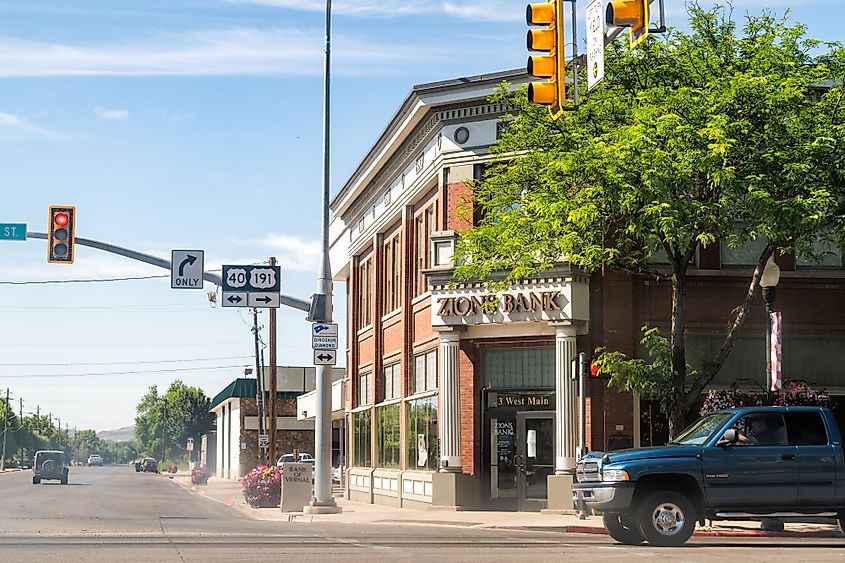 The 2020 US Census reported that Vernal had a population of 10,277 residents. Thus, it expands over 4.6 square miles, therefore having a population density of 2,223.5 people. Overall, there is a median household income of $63,338, while 19.41% live below the poverty line. As for the cultural or racial background, 91.18 identified as white, 2.95% were two or more races, 2.59% were of another race, 2.23% were Native American, 0.63% were African American, 0.26% were Native Hawaiian or Pacific Islander, and 0.16% were Asian.
Economy Of Vernal
The unemployment rate for August 2022 was 3.5%; at the same time, the national unemployment rate was 3.7%. Of the 4,470 employed, 708 worked in retail trade, 640 worked in accommodations and food services, and 573 worked in healthcare and social assistance. The top-earning jobs came from the following sectors, wholesale trade made $110,150, manufacturing made $72,500, and utilities made $64,000.
Attractions Around Vernal
Utah Field House of Natural History State Park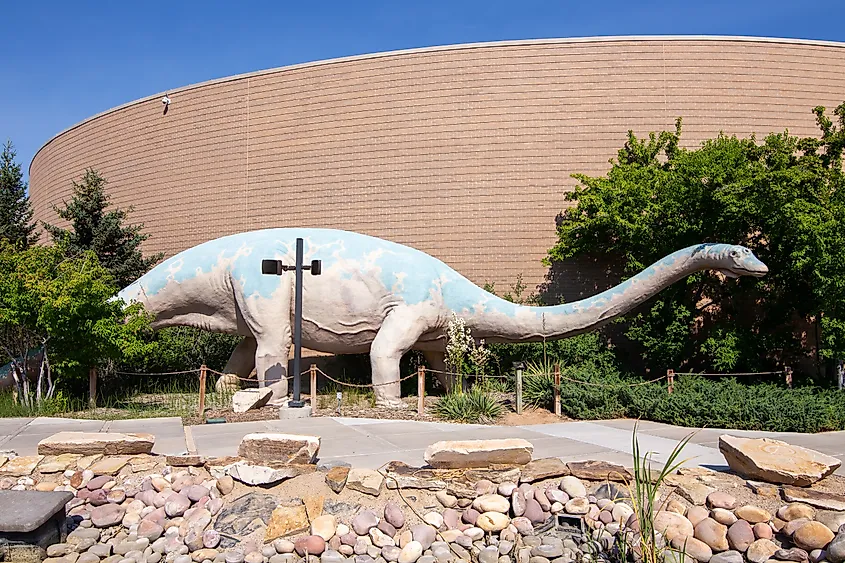 Whether you are a dinosaur aficionado or not, it is hard not to get drawn into the mesmerizing local history and geology of Vernal. The Utah House is a collection of natural history, prehistoric geology, anthropology, and dinosaur fossils found within 80 miles of Vernal. Once you explore the exhibits, be sure to ogle at the 17 full-size dinosaur sculptures at the Dinosaur Garden. Some of these include favorites like the T. rex, stegosaurus, and moschops. You will not want to pass up this opportunity to snap some selfies and family photos. But while in the area, check out this next attraction!
Dinosaur National Monument aka Dinosaur Land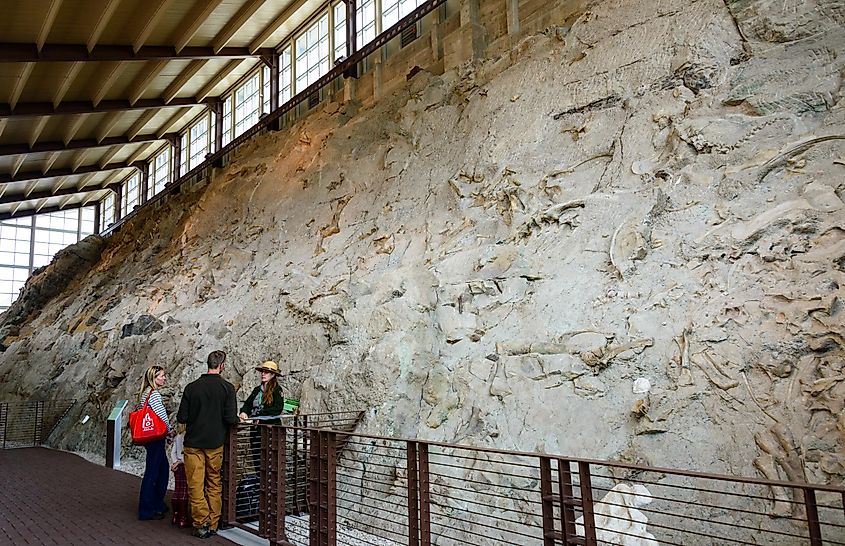 It would not seem right to talk about Vernal without the mention of the Dinosaur National Monument. This area of 200,000 acres covers northeastern Utah and displays dinosaur bones, footprints, and much more. Because the area is so vast, Dinosaurs National Monument is commonly referred to as "Dinosaur Land, " also called Vernal. There are many points of interest in the park, and you will not miss out. See the 1,500 pieces that form the Wall of Bones and the Quarry Exhibit Hall for a surreal up-close experience. You might even find baby stegosaurus footprints here!
Yet, for those who want to take in some stunning landscape, see the river views on the Colorado side of the park, or raft the Green River. Go for an afternoon picnic at Rainbow Park or Island Park. There's so much to see and do, and you do not want to without taking photos.
Vernal is a peculiar and small town found in northeastern Utah. It's a destination everyone should visit once in a lifetime and see all of its quirkiness. Known for dinosaurs and epic scenery, this is just the start of what Vernal has to offer. If you have the time, visit for a few days and browse the Uintah County Heritage Museum, Uintah County Western Park, and Steinbacher State Park. However, Vernal is a must-see in the Beehive State if you find yourself in Utah.