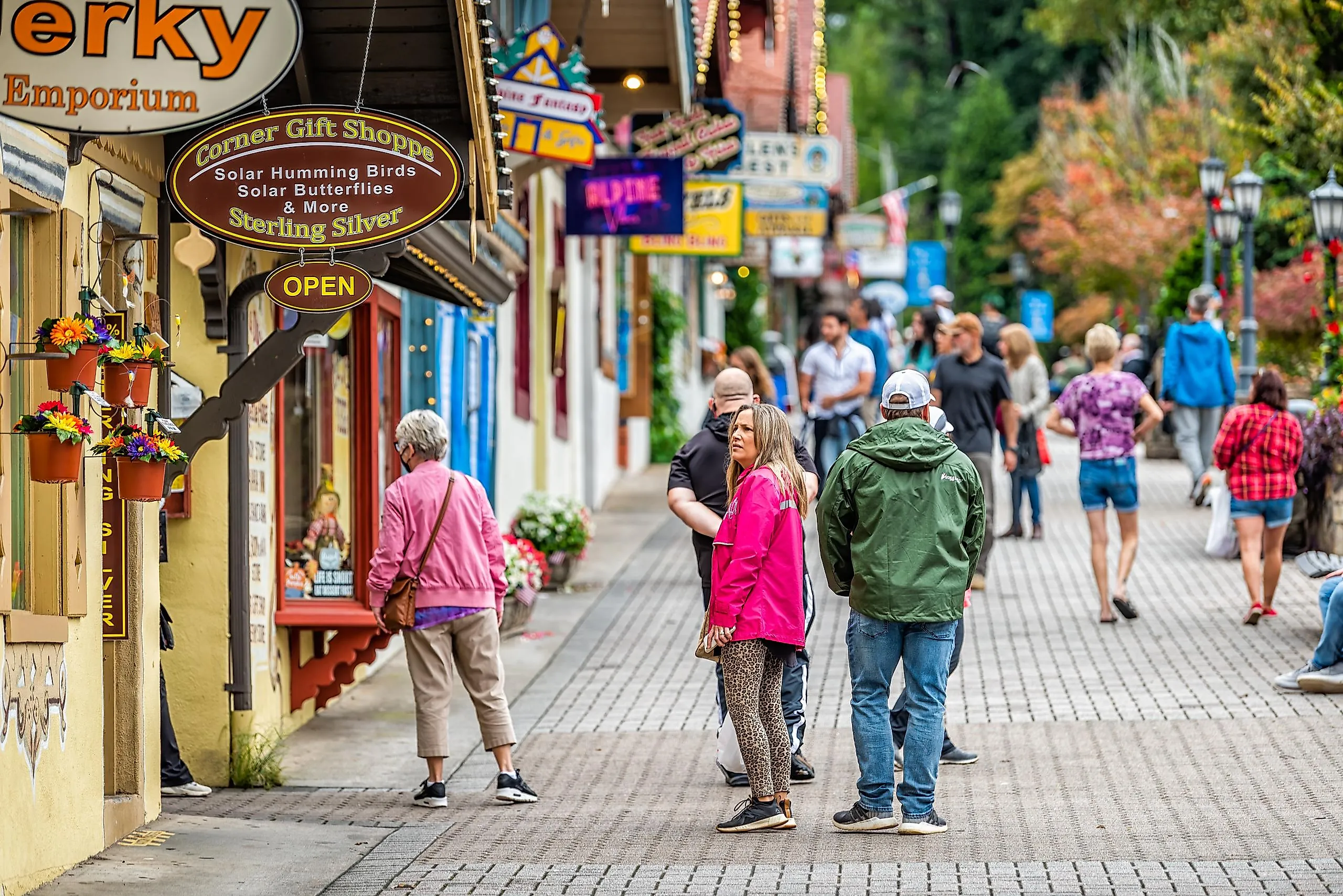 These Small Towns in Georgia Come Alive in Fall
If you're looking for one state to take a road trip in this fall, you can't go wrong with Georgia. The southern state offers a diverse landscape ranging from majestic mountains and rolling hills to farmland and coastal beaches. Taking a road trip through Georgia will lead you around major, bustling cities, such as Atlanta, oceanside elclaves, mountain villages and charming small towns. Many of these quaint towns spring to live during the autumn months, after summer's heat and humidity levels begin to lower, and crisp, cooler air moves in. Following are seven small towns worth checking out on your road trip.
Blue Ridge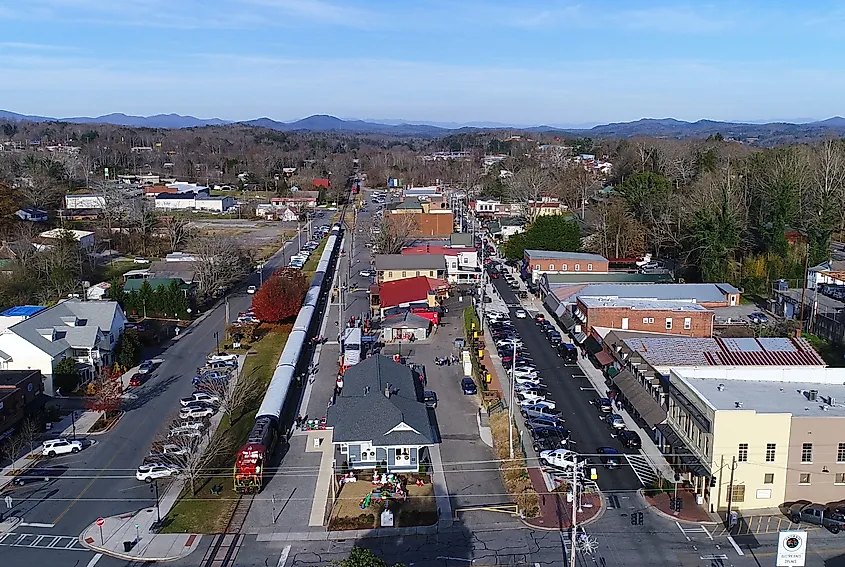 Although Blue Ridge's population is just under 2000, the quaint moutain town welcomes visitors from all over during the scenic fall months. Nestled in the Blue Ridge Mountains, this southern town is the perfect place to take in the season's changing leaf colors, whether its from the top of a moutain, out a cozy cabin window, or from an exciting zipline. Once consider a luxurious resort town due to its crystal clear mineral waters, Blue Ridge is home to a historic train depot and a main street lined with unique cafes, boutiques and art galleries. Enoy a crisp fall day at the Lake Blue Ridge Recreation Area, where you can hike around the lake, launch a boat and view the foliage from the water, or fish for catfish, perch, crappie, and other species. 
Marietta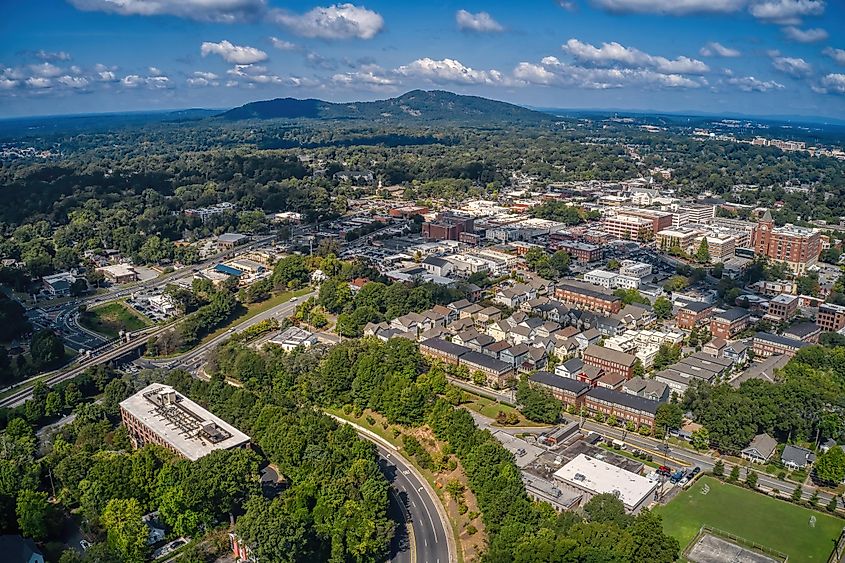 Located just 20 miles south of the bustling Atlanta, Marietta is the quintessential small southern town. Start your visit downtown, where you can browse specialty boutiques, and spend time at the Glover Park Fountain and Gazebo. Each October, Marietta Square comes to life during the Chalktober Fest, which is hosted by the Marietta Cobb Museum of Art. Witness over 80 different chalk artists transform the square into a work or art. Marietta is also home to the annual Craft Beer and Wine Festival every October. Load up on pumpkins, apples, and other autumn produce at the Marietta Square Farmers and Artisans Markets each Saturday. Round out your trip to Marietta with a stop at the Kennesaw Mountain National Battlefield and Park. which preserves Civil War history. 
Dawsonville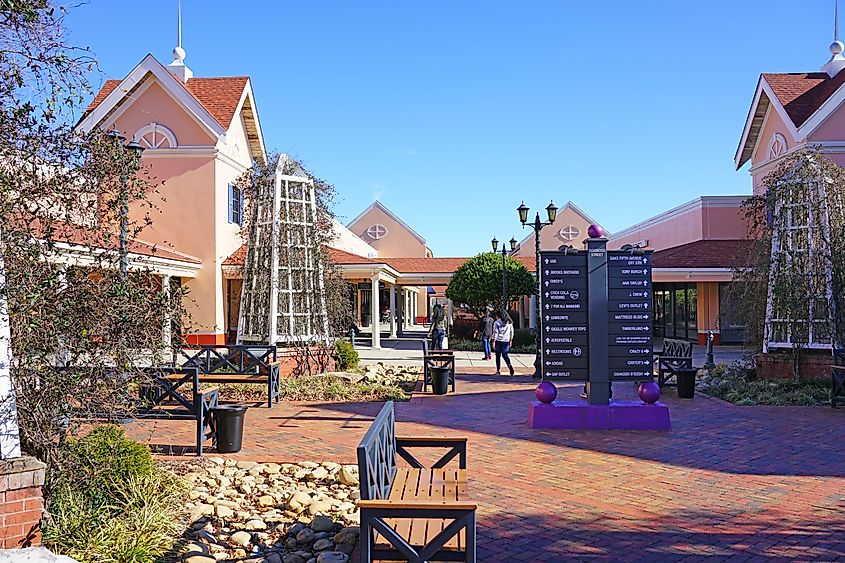 What do natural waterfalls, the Appalachian Trail and legendary NASCAR racer all have in common? They have all called Dawsonville home, but the small town has even more to offer. Get a close-up view of the stunning fall colors by taking a hike up to Amicalola Falls, which is the tallest waterfall to the east of the Rocky Mountains. If you want to stay overnight, book a room or rent a campsite at the Amicalola Falls State Park and Lodge. Pick perfect pumpkin or two at one of the area's pumpkin patches or farms, and stock up on locally made jellies, jams and other handmade goods as well. Dawsonville's population grows the weekend before Halloween each year during the Mountain Moonshine Festival, which features live entertainment, a swap meet and crafts.
Tallulah Falls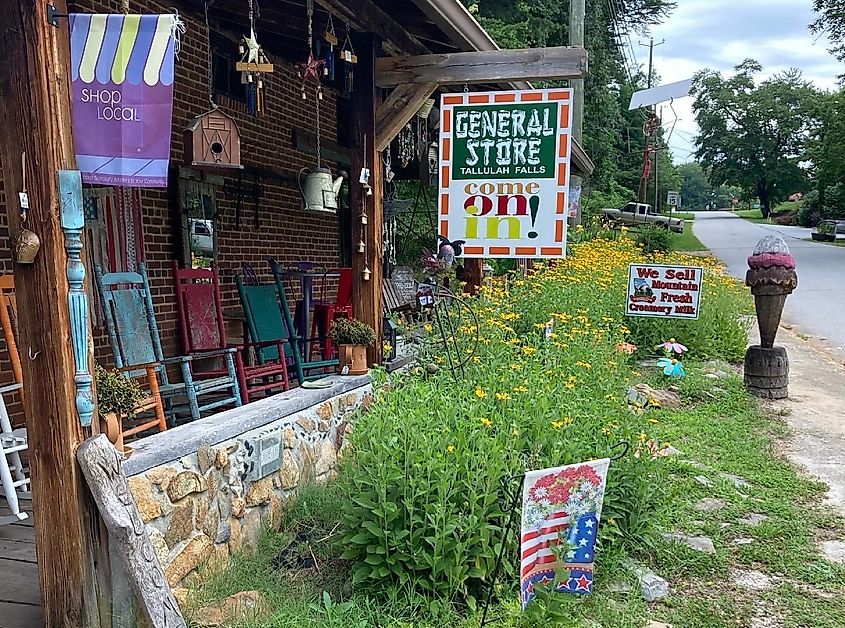 If you're searching for one Georgia town to take in the splendor of the fall season, look no further than Tallulah Falls. The town is home to the Tallulah Gorge, an ancient 1000-foot chasm that was carved by the Tallulah River. The quaint town of Tallulah Falls, which is situated in the Georgia Mountains, claims six waterfalls, as well as the Tallulah Gorge State Park. The park features a 2-mile-long gorge, which visitors can  walk across via a suspension bridge that offers spectacular views of the waterfalls, as well as a 63-acre lake,a sandy beach, and a visitors center. Allow plenty of time to explore the park during the fall months, when visitors flock to the canyon from all over the United States. 
Trenton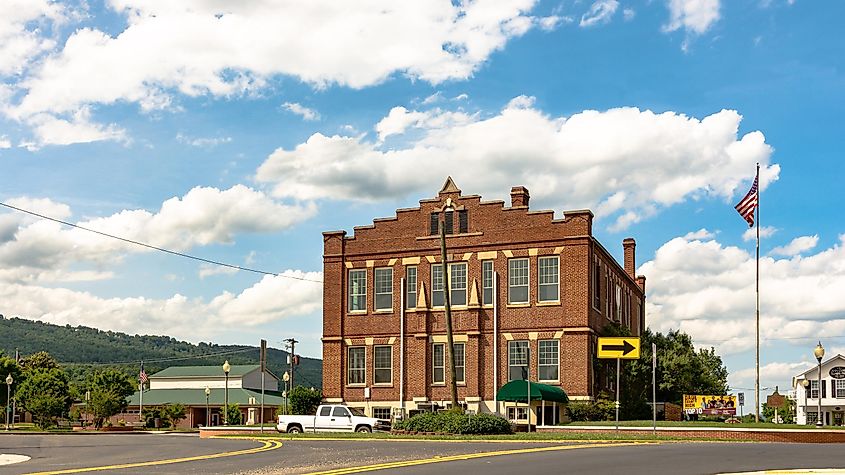 Situated in the foothills of the Appalachian Mountains near the peak of Lookout Mountain, the charrming town of Trenton is another place to experience fall festivities. Trenton is a unique combination of Civil War lore and local history, stunning natural beauty, and a thriving downtown, all of which beckon visitors each autumn. Spend a day or two soaking in the fall weather and views at nearby Cloudland Canyon State Park, which features cascading creeks, deep canyons, sandstone cliffs, caves, and woodlands filled with native wildlife. You can traverse the many trails via horseback, foot or bike, as well as fish in a pond and picnic on a scenic overlook. 
Helen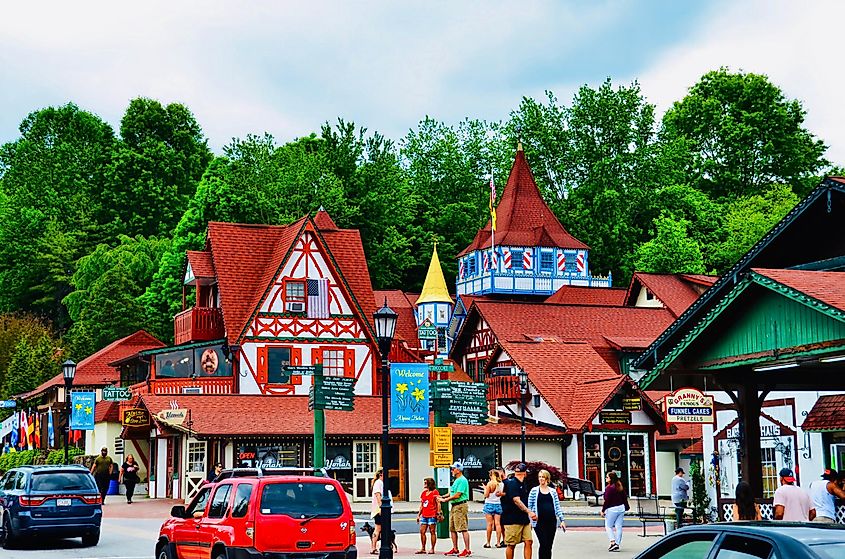 The unique town of Helen stand out from all the rest in Georgia due to its authentic Bavarian atmosphere. This alpine village features cobblestone streets, eateries serving traditional German cuisine, and family-owned wineries. Although the town is a popular tourist destination year round, it really springs to life during the fall months, when the surrounding mountains take on rich autumnal hues. Hike the nearby Andrews Cove Trail, a peaceful mountain respite complete with a creek where you can fish. You can also stay overnight at the onsite campground, or picnic amongst the fall foliage. 
Clayton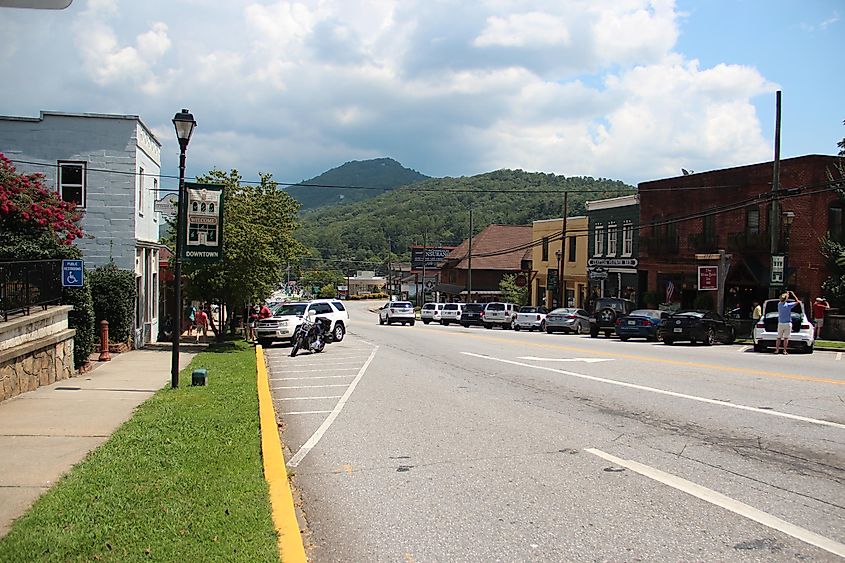 Another small southen town situated in the Blue Ridge Mountains, Clayton draws visitors in each fall with its abundance of outdoor recreational opportunities and attractions, such as Tallulah Falls, Tallulah Gorge State Park, and Black Rock Mountain State Park. The park, which features the highest peaks in the state, offers four diverse hiking trails and 80 miles of sweeping vistas. If you want to spend a crisp fall night or two amongst nature, book a spot at River Falls at the Gorge, a riverside campground.  Tour the local Moonrise Distillery, and enjoy a local craft spirt in their speakeasy-style bar, which is located in a cozy cabin. 
No matter which region of Georgia you find yourself in this fall, there will be no shortage of scenic small towns in which to spend a fun day or two. Immerse yourself in nature, taking in colorful mountain vistas, feeling the mist of a breathtaking waterfall, or breathing in the cool autum air from a swaying suspension bridge. It all awaits you right off the state's busy highways and interstates.