The Best Small Towns To Retire In Tennessee
Located in Southeastern United States, Tennessee is a scenic state full of life. The possibilities are endless, from delicious whiskey to the stunning Great Smoky Mountains. Beckoning tourists from all over, Tennessee also has a low cost of living, an excellent healthcare system, and fantastic tax benefits. To this end, many people find it an ideal location to settle down after retirement. The state has lovely small towns that offer superb amenities, perfect for a peaceful retirement.
Pigeon Forge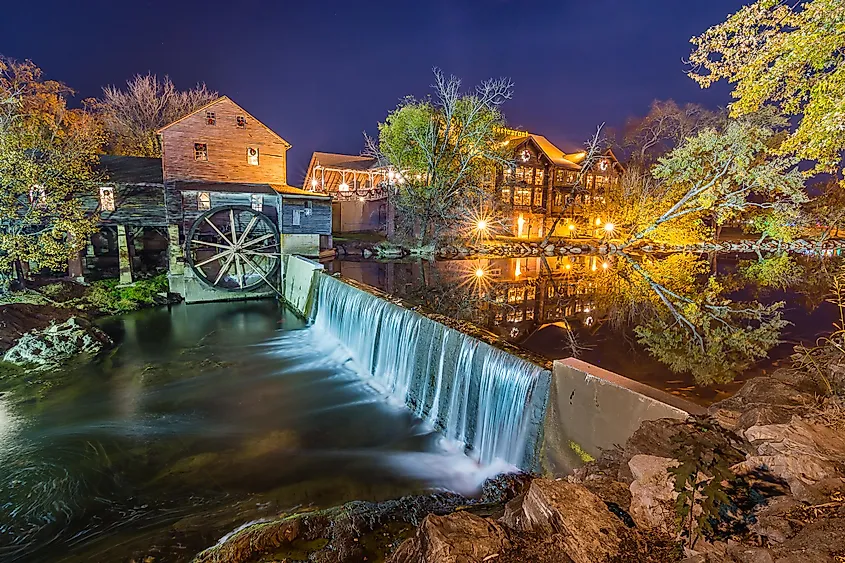 Nestled along the Great Smoky Mountains National Park, Pigeon Forge is a scenic town and natural respite for the golden years. Home to a population of 6,350, the town is always full of tourists offering friendly faces and fresh conversations. Retirees from all over come to enjoy the secluded vibe and lively atmosphere. A hotspot with seniors in town is Old Mill Square, a historic area lined with stores, cafes, and restaurants. From country food at the Old Mill restaurant to shopping at Old Mill General Store, you'll find everything you need here. Apart from this, the Dollywood amusement park is a fun destination where one can relive their youth on rollercoasters and rides. Open year-round, it is a great place that the whole family can enjoy. Head out of town, and there are ample outdoor opportunities to stay fit and healthy. Hiking is a popular option with trails such as the Wear Farm City Park Look, where seniors can keep a steady pace and breathe fresh air.
With the endless array of activities, you can enjoy a fun retired life in Pigeon Forge. The town also has good infrastructure, like well-kept streets, pump stations, and water tanks. Thanks to this, retirees won't have to worry about basic amenities as they relax. Moreover, a mass transit system of buses in town makes it easy to travel around without much effort. Put it all together, and Pigeon Forge is a treasure trove of beauty and entertainment ideal for senior citizens.
Bolivar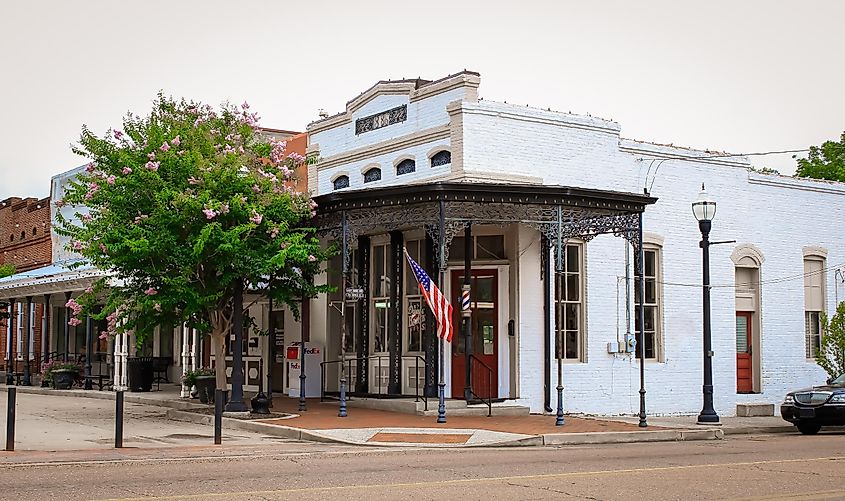 While it may not have the picturesque surroundings of Pigeon Forge, Bolivar is the perfect place to buy your dream retirement home. Featuring an affordable median housing value of $97,400, which is half the national average, you won't have to break the bank to settle down in this town. Once you've settled in, there are an array of opportunities popular with senior citizens. Spend the day taking in the town's interesting historic sites, including the Bolivar Court Square Historic District and the North Main Street Historic District. Filled with over 100 historic establishments, such as the Western State Psychiatric Hospital, one can delve into the town's intriguing past. Even a quick walk through town reveals rustic buildings with Greek and Italian architectural styles.
With a quaint environment, you'll often find retirees enjoying their evening in the town square. This area boasts a range of stores, restaurants, and markets, perfect to get your errands done. For example, the Farmer's Market is open on Tuesdays and Saturdays, selling fresh fruits, vegetables, and other goods that are great for home cooking. After a day out in town, head back to your dream home for a relaxing night in Bolivar. The town's calming aura and family vibe promote safety and security, which is ideal if you're retired. Moreover, there are many nearby hospitals, so one can always be near medical help if needed.
Crossville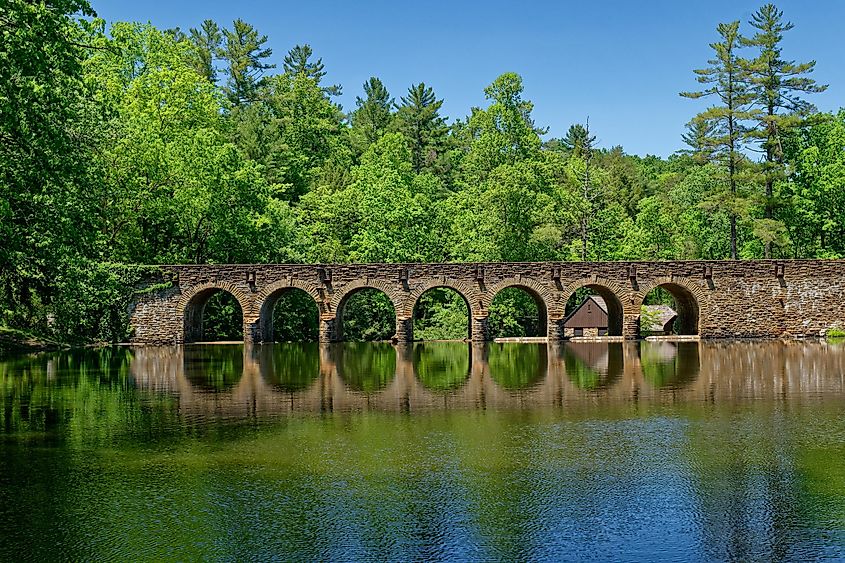 Known as the "Golf Capital of Tennessee," retirees from all over are drawn in by the amazing golfing opportunities in Crossville. The county seat of Cumberland County, the town boasts nine premier golf courses providing holes for golfers of all skill levels. Bear Trace at Cumberland Mountain is one of the most popular, with 18 holes of year-round golfing. Well-kept bunkers, fairways, and greens make it a great place to have a blast during your retired life. Surrounding the golf course is the magnificent Cumberland Mountain State Park, with an abode of natural views. Keep yourself active throughout retirement by pursuing hiking, fishing, or swimming in the park's natural allure. Once you're back in town, stop by one of the local wineries and bars, which are bustling with seniors by nightfall. Stonehaus Winery is a great option where you can indulge in homemade wines, desserts, and other delicacies.
Activities and attractions abound. Crossville is a mix of small-town vibes and endless fun. Testament to its golf scene, 20% of the town's 12,000 residents are over the age of 65. So, no matter what you're interested in, you'll surely make some friends to keep you company. Moreover, the cost of living is about 18% lower than the national average, so you can have loads of money for shopping, food, and entertainment.
Winchester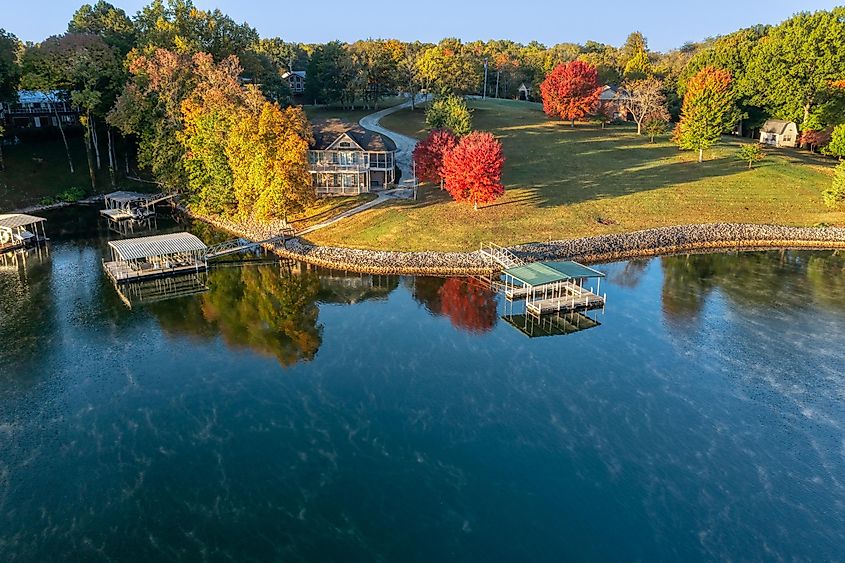 A short drive away from the towns of Chattanooga and Hunstville, Winchester offers the best of both worlds. Home to less than 10,000 people, this tranquil town is a reprieve from urban hustle and bustle. The town's vibrant culture draws in retirees, and nearly 20% of the town is over 65 years old. To this end, Oldham Theatre and Hundreds Oaks Castle are places you're sure to love. Opened in the 1950s, Oldham Theatre showcases vintage decor and entertaining movies that you can watch with your loved ones. On the other hand, Hundreds Oaks Castle is an iconic landmark and one of the few remaining castles in town. Returning to the past, the downtown area is perfect for people of all ages. Senior citizens can find a range of lovely stores, such as Wishing Well Antiques & Gifts, which is perfect for some home decor.
Apart from the town itself, one can also head out to enjoy the picturesque outdoors at Tim Ford State Park. With 3,500 acres of natural land, you can head down with the rest of the local retirees and spend the day fishing for delicious bass. Thanks to the array of sights and establishments, you'll always be within walking distance of a store, restaurant, medical center, or police station. This makes settling down a lot more comfortable as you won't need to travel long distances on a daily. Even if you need something from the city, Chattanooga is only an hour away! To top it off, air travel is convenient thanks to the Winchester Municipal Airport, so you'll never feel restricted in town.
Germantown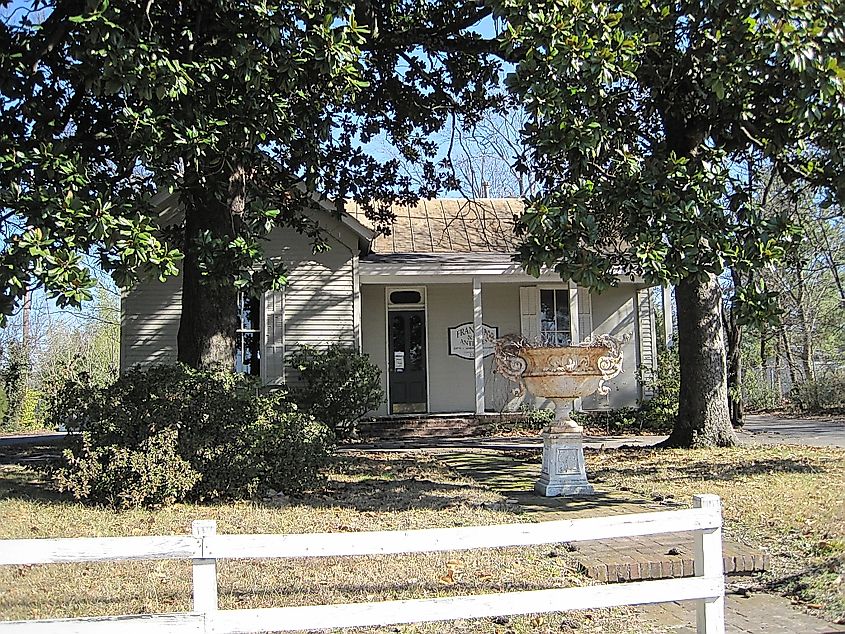 If Winchester's environment is a bit too quiet for you, Germantown is a lively option for retirees. Home to a safe and healthy population of more than 41,000 people, there is always company for strolling the streets, eating out, or shopping along the lively downtown area. With tax-friendly guidelines, there are many pursuits open to retirees in their elderly years. For example, indulge in some fine dining at Southern Social with their first-class service and delicious desserts. It is also home to Fort Germantown, a redoubt from the Civil War which displays replica cannons, educational markers, and a peaceful outdoor area. Another popular activity with the locals is gardening at the local Oaklawn Garden. This 6-acre field is an abode of greenery with a botanical garden where one can take care of plants, meet the gardeners, and learn to start their own garden. So, in terms of retirement activities, Germantown has you covered.
Parallel to its amazing opportunities, Germantown is one of the most expensive options on this list. Housing rates average about 75% higher than the state average, which might be a bit tedious. That said, despite the cost, Germantown is a great place to call home. Residents describe the town as clean and safe, which is something you'll be looking for in your retirement years. Additionally, more than 21% of the residents are above 65, so everyone appreciates a laid-back and comfortable lifestyle. The best part is that Memphis is right next door, so you can always head over to the major city if needed.
Dayton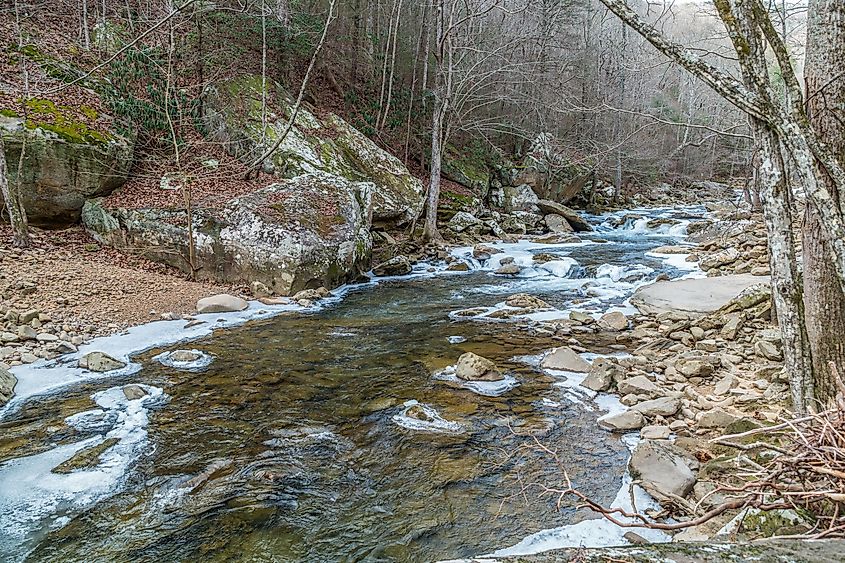 For those of you who want to save money, drive over from Germantown to the affordable town of Dayton. The county seat of Rhea County, this town of 7,000, provides all the amenities you'll need without the exuberant prices. For example, an average house in Dayton costs $106,000, which is 45% lower than the state average. So, from buying a wonderful house to drinking a beer at Monkey Town Brewing Co., you won't have to break the bank. The small town also boasts a range of fun places that seniors can enjoy with the whole family. Crystal Lanes Bowling is a great example where the little ones can have a party, roll a strike, and have snacks. Or, opt for some fresh air at Ponds and Plants, where you can sit down and appreciate the gorgeous garden and the people in it.
Whether it is bowling or dinner, Dayton offers a sense of security throughout its streets. With one of the lowest crime rates in the state, everyone you meet will be trustworthy and friendly. So, despite a slightly lower percentage (16%) of senior citizens, calling your family to town will always be a blast. An abundance of great hotels, such as the Holiday Inn Express and Best Western, are the perfect places your family can stay while they visit. 
Humboldt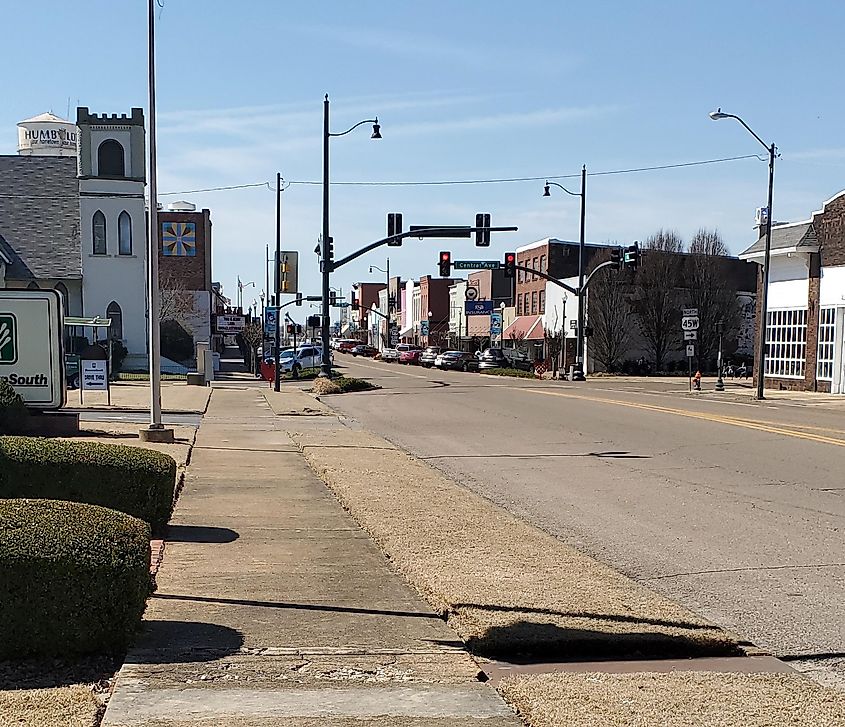 Just as affordable as Dayton but with many more retirees, Humboldt offers a perfect reprieve full of like-minded locals. Out of the town's 7,800 residents, more than 2,000 are above the age of 65. The whole town, from neighborhoods to downtown, feels calm and peaceful, like a retirement retreat. Thanks to this, an abundance of enjoyable establishments are riddled throughout. Take in the local sights at Herbie Town or the Strawberry Festival Exhibit, which both showcase unique stories and history. Stay healthy by going on a nature outing to Hatchie National Wildlife Refuge or Pickwick Landing State Park. Or, enjoy some lovely wine to end your evenings at the Crown Winery. The possibilities are endless when you're surrounded by friends. The numbers also support a healthy retirement in Humboldt, with dozens of medical centers within a few miles of the city. Top it off with an average crime rate and a great tax policy, and you can enjoy luxurious years in this small town.
With everything from essential amenities to lively entertainment, these towns are perfect for retirees. Taking advantage of the state's lenient tax system, one can enjoy their dream home alongside the activities these towns offer. Moreover, with major cities located nearby, you'll never be far from society.