Spearfish city is in Lawrence County, western South Dakota. It is located about 45 miles (70 km) northwest of Rapid City near the Wyoming border, in the northern Black Hills. It was established in 1876 as a gold-mining camp. The city was named by the Sioux Indians who lived there and speared fish in the Spearfish Creek, which runs through the city. Spearfish has a total area of 42.64 km2 and an altitude of 3,648 feet (1112 meters). 
History Of Spearfish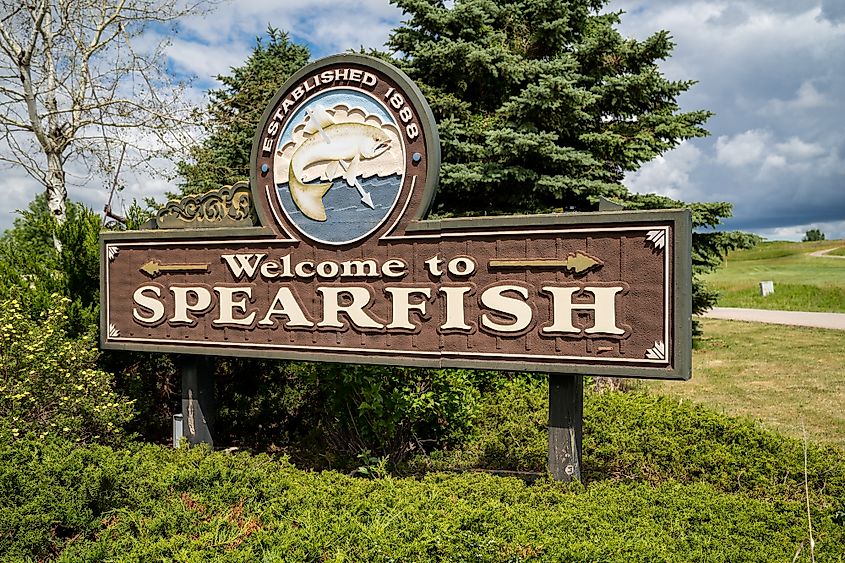 With the steady stream of settlers into Indian land, newspapers circulated reports of savage native tribes killing hundreds of white travelers. Although some of these travelers lost their lives to American Indian attacks, it was not the norm. As a matter of fact, Native American tribes generally helped settlers across the plains, offered supplies to travelers, and acted as guides and messengers between wagon trains as well. Despite the reputation of the roughness Black Hills towns developed, Spearfish was a quiet community and developed as an agricultural center having irrigated farmland producing fruit and vegetables. The creek provided power for sawmills and flour mills. 
Population Of Spearfish
Spearfish is home to a population of more than 11,000 people as of 2019. About 91.4% is Spearfish's population is considered white, of whom most are non-Hispanic. American Indians make up the next biggest group at 1.98%, followed by Asian descent at 0.98% and Black or African American at 0.74%. As of 2019, 98.4% of the city's population was born in the United States. 
Spearfish is the birthplace of Black Hills State University, one of the oldest universities in South Dakota, and was founded in 1883. The most popular majors in Spearfish, South Dakota, are General BusinessAdministration & Management, followed by Elementary Education & Teaching and General Biological Sciences.  
Visiting Spearfish
Tourism is a significant economic factor in the Spearfish economy. A railroad was primarily established in 1893 to haul ore from the mines and became a scenic attraction before getting destroyed by flooding in 1933. Spearfish is surrounded by unmatched natural beauty. It offers something for everyone old and young, adventure seekers, and those longing for quiet and calm holiday retreats.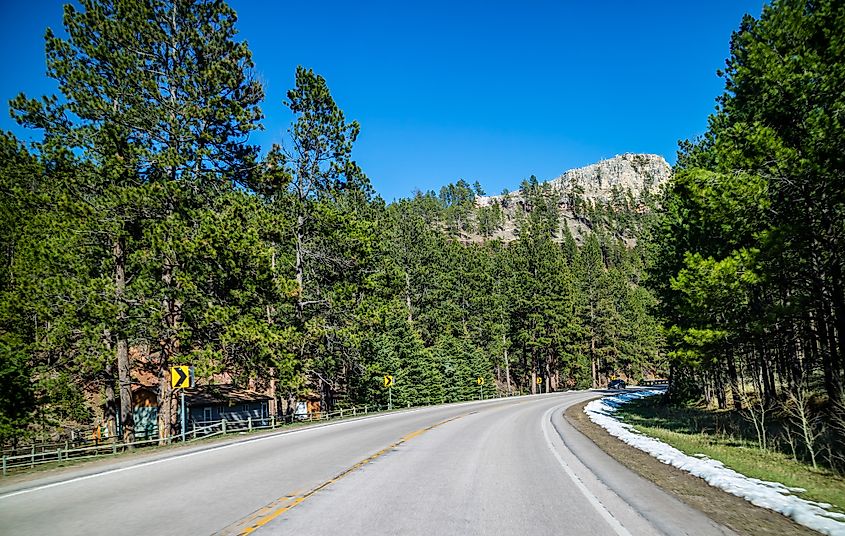 The Spearfish Canyon Scenic Byway gives summertime pleasure to drivers in the summer. The 22-mile journey begins in Spearfish and connects to the canyon's mouth at the Spearfish Canyon Country Club. Spearfish Creek lines the canyon floor, while the waterfalls make for popular roadside attractions. The canyon is a great spot for biking, hiking, fishing, and rock climbing. It is located in the Black Hills, home to diverse plant species as more than 1200 species thrive there.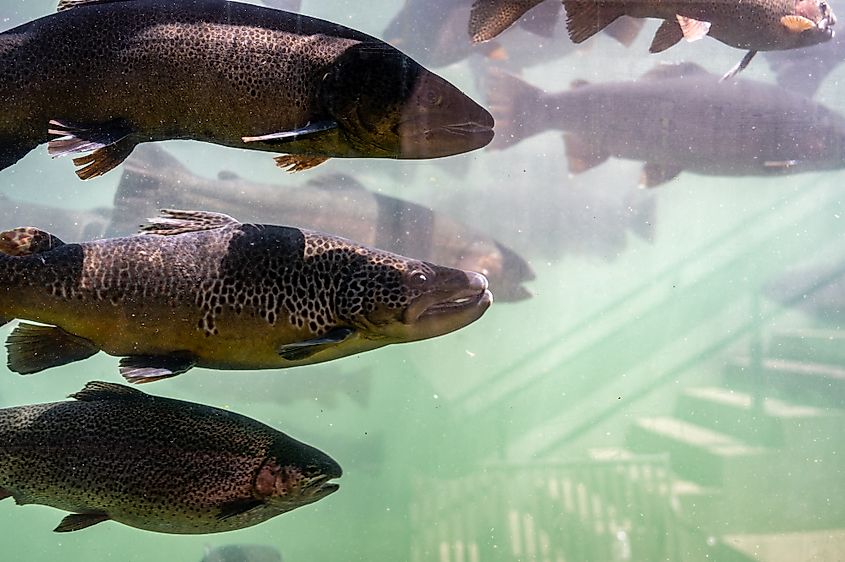 Another tourist attraction is the D.C. Booth Historic National Fish Hatchery. It was founded in 1896 as the Spearfish National Hatchery and is considered one of the oldest fish hatcheries in the United States. It was established to introduce a steady trout population in the Black Hills and spawns and releases over 20,000 rainbow trout every year.
Tourists also visit the High Plains Western Heritage Center, which opened in 1989. The heritage museum is devoted to the Western expansion and features a stagecoach, homestead cabin, and chuckwagon, in addition to an extensive collection of everyday objects and archives. 
Economy Of Spearfish
In addition to tourism, lumbering, wood products and electronics manufacturing, cattle and sheep rearing are also important economic factors. Spearfish has an unemployment rate of only 3.0% and has seen the job market increase by 1.5% over the last year. The economy in Spearfish employs over 6 thousand people in different industries, including Health Care & Social Assistance, Educational Services, and Accommodation & Food Services. The average income of a Spearfish resident is $26,813 a year, and the highest paying industries are Wholesale Trade Mining, Quarrying, & Oil & Gas Extraction, and Finance & Insurance.