Miami Gardens is the county's third-largest city and Florida's largest predominantly African-American city, located in north-central Miami-Dade County. It is located 25.75km north of Downtown Miami, and the city's name has been derived from one of the main highways - the Miami Gardens Drive, that runs through the region.
Geography And Climate Of Miami Gardens
Being the main city of the Miami Metropolitan Area, Miami Gardens covers a total area of 49.21 sq. km, of which only 2.00 sq. km is covered by water, and 47.21 sq. km is covered by land. 
The coldest month in Miami Gardens is January, with an average high temperature of 24°C and a low temperature of 16°C. In comparison, August has the highest average maximum temperature of 32°C. The annual average temperature ranges typically between 15°C to 32°C, with temperatures seldom falling below 8°C or rising over 33°C. According to the tourism score, the best time of year to visit Miami Gardens for warm-weather activities is from early November to late April.
Brief History Of Miami Gardens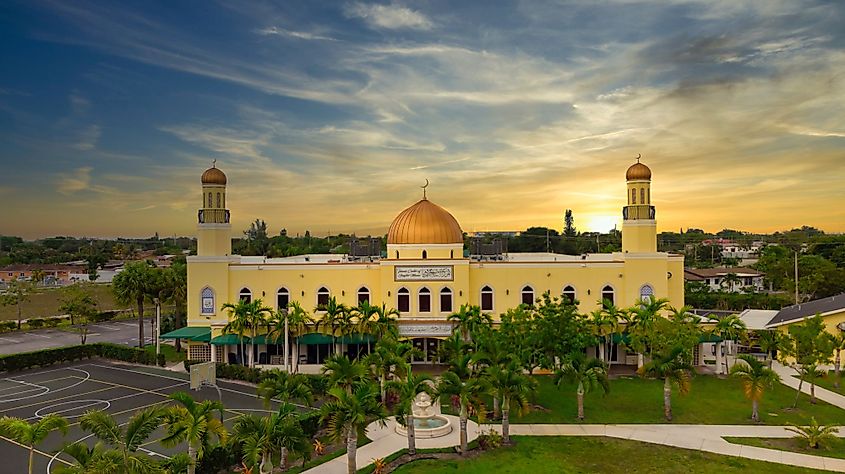 As race-based accords were outlawed with the Fair Housing Act in the late 1960s, many middle and upper income African-American and West Indian American families migrated from Miami neighborhoods like Liberty City to what became Miami Gardens, and mostly lower-income blacks moved into the Liberty City and Little Haiti neighborhoods surrounding Liberty Square and Edison Courts. Miami Gardens was incorporated as the 33rd city in Miami-Dade County on May 13, 2003. Mayor Shirley Gibson declared in 2007 that the city would no longer allow low-income housing constructions, blaming the developments for spreading crime and recreational drugs across the city. At the time, the city's tax receipts were the third lowest in Miami-Dade County. In 2012, the city's only second Mayor, Oliver Gilbert, suggested the formation of a Community Redevelopment Agency (CRA). CRAs were founded to eradicate "slum and blight" to enhance the city's physical setting and tackle the social and economic problems common in slum regions. After being elected, Mayor Gilbert expressed optimism that a CRA would stimulate economic growth in Miami Gardens and supported establishing one.
Population And Economy Of Miami Gardens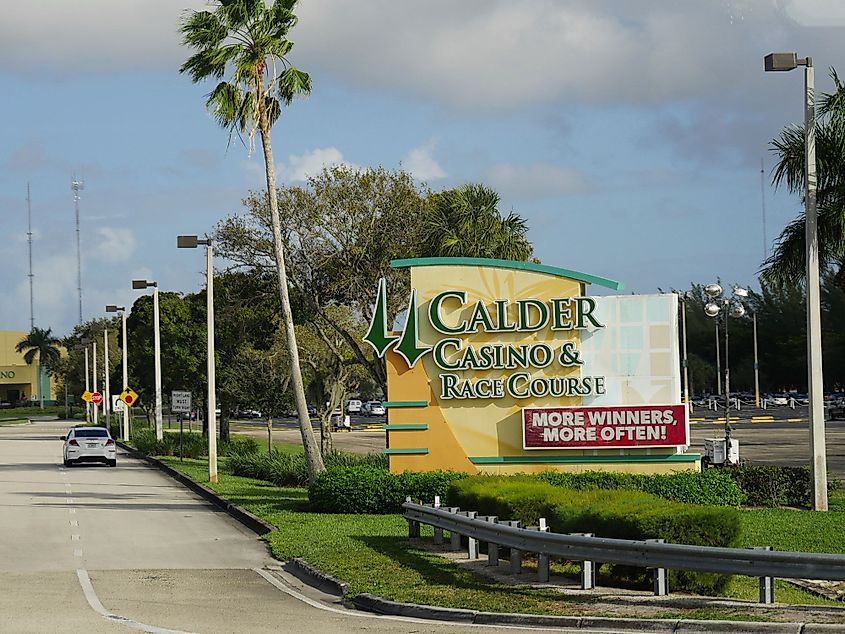 According to the latest US Census, the current population of Miami Gardens is 106,572 inhabitants. Miami Gardens' population is now falling at a -1.06 percent yearly pace, and it has declined by -0.88 percent since the 2010 census, which reported a population of 107,516 inhabitants. Black or African American (Non-Hispanic) (68.6 %), White (Hispanic) (21.3 %), White (Non-Hispanic) (3.24 %), Black or African American (Hispanic) (2.19 %), and Other (Hispanic) (2.06 %) are the top five ethnic groups in Miami Gardens. The average annual income in the city is $16,731. There are 5,571 companies in Miami Gardens, of which Retail Trade, Education, Health Care and Social Services, and Manufacturing were the top industries in 2021.
Attractions In Miami Gardens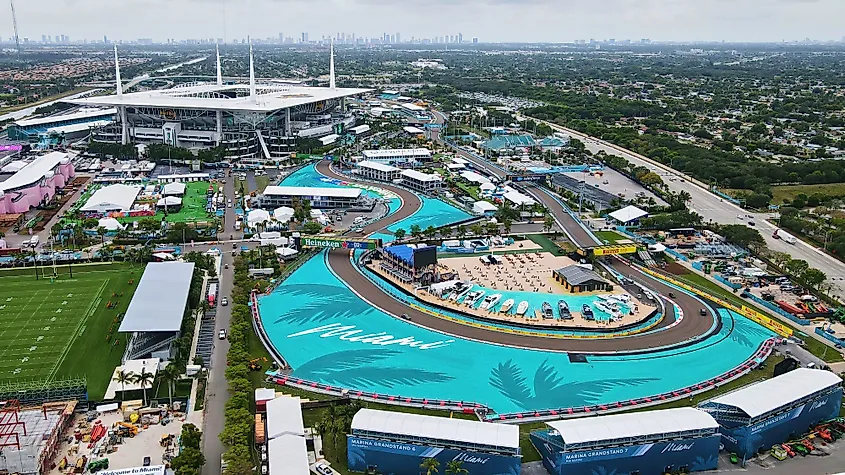 One of the biggest attractions in Miami Garden is Hard Rock Stadium, which serves as the home field for both the football teams of the Miami Dolphins and the University of Miami Hurricanes. It also serves as the place of the annual Orange Bowl college football game. Calder Casino is also located in Miami Gardens, where guests may try their luck at the latest slots, electronic table games, bingo, and many excellent offers. Jazz in the Gardens and the International Music & Food Festival are two Miami Gardens yearly festivals that have acquired popularity on the arts and cultural scene. Jazz in the Gardens, annually in March, has quickly become the city's flagship entertainment event, promoting diversity, culture, and art through diverse types of music. In August, the International Music & Food Festival includes an evening of music from the African and Latin Diasporas. The twelve parks within its limits offer various opportunities for numerous sports and outdoor activities. This is in line with the city of Miami Gardens' commitment to fostering and promoting a healthy lifestyle.