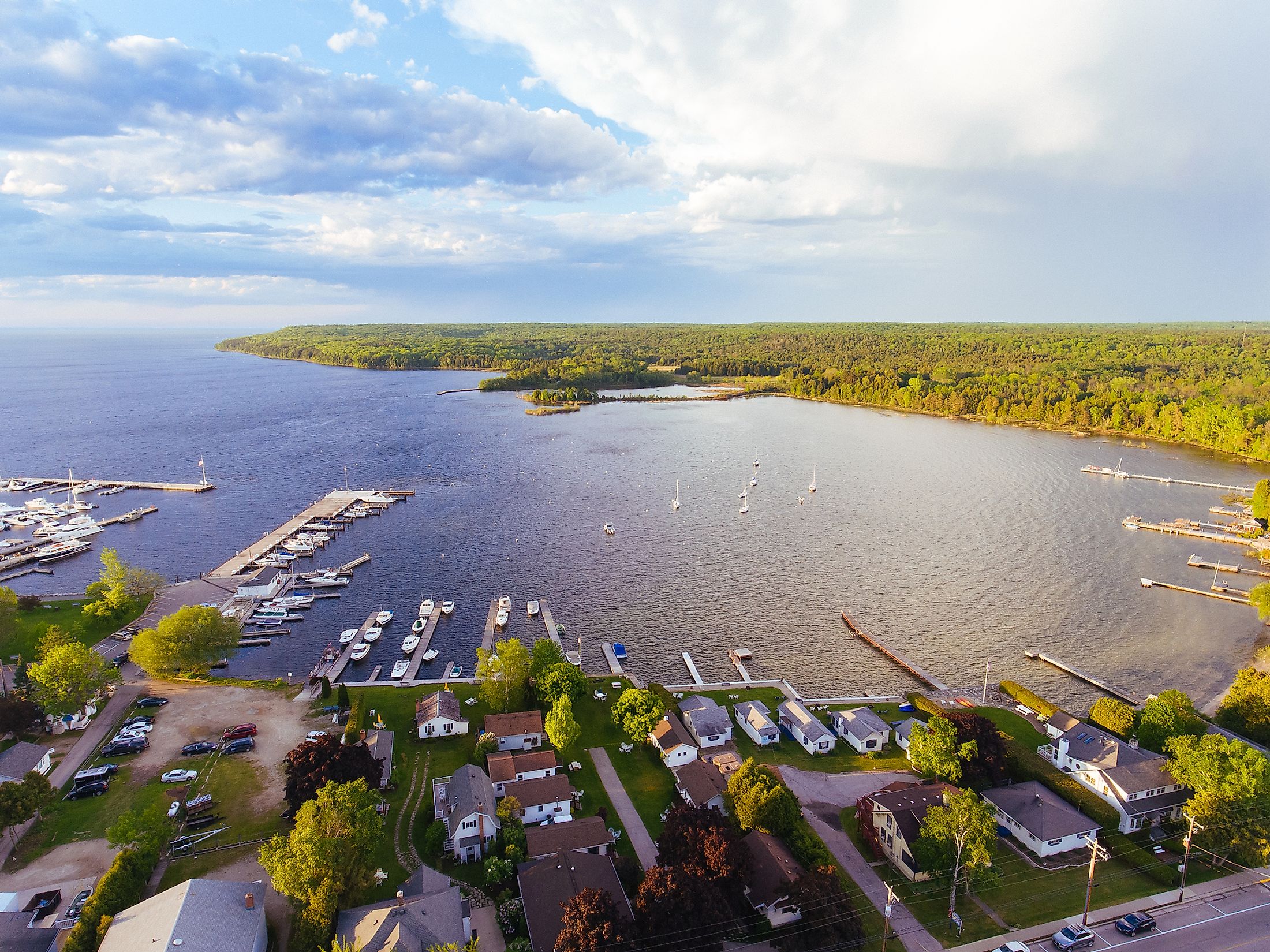 Fish Creek is located in the town of Gibraltar in Door County, Wisconsin. This unincorporated community of almost 1000 people, 148 miles from Milwaukee, Wisconsin, is found along the Wisconsin Highway 42. 
History Of Fish Creek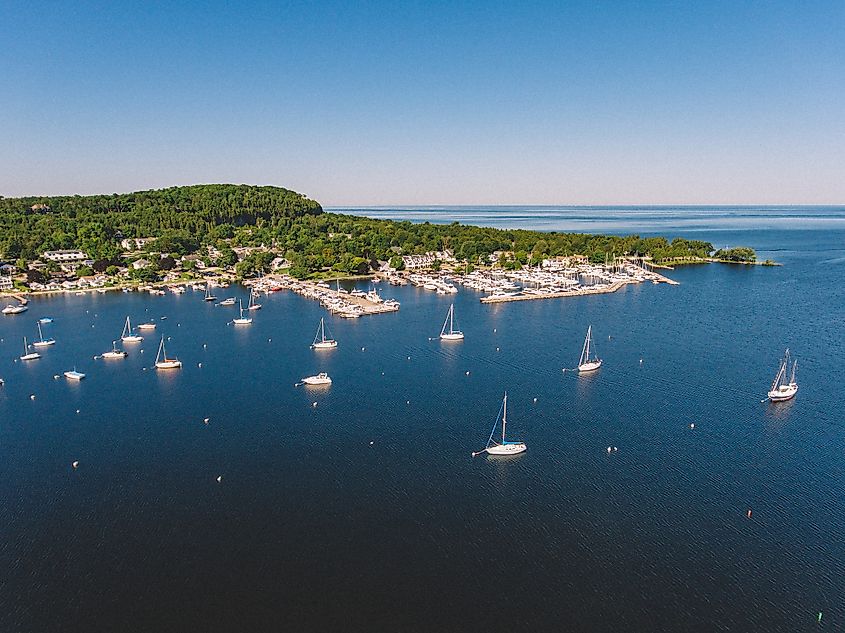 Before settlers came to Fish Creek in 1844, the Native American tribes of the Menominee and Ojibwa had villages here. Because Fish Creek had plenty of timber and fish, the earliest settlements consisted of pioneers who were loggers and fishers. Asa Thrope, one of the community's first founders, brought attention to the area by opening a pier near the local body of water and starting off the logging industry. By 1900, tourism became popular in Fish Creek, with travelers enjoying their time at local events and at Peninsula State Park. Today, Fish Creek remains a small unincorporated community and still sees visitors throughout the year. 
Tourism In Fish Creek
Fish Creek features the largest golf course in the state of Wisconsin, an established arts community, Fish Creek Beach, and annual events such as the Winter Festival in February and Jack O Lantern Days in October. One of the most popular tourist attractions in Fish Creek is the 3776-acre Peninsula State Park found 7 miles from Lake Michigan's Green Bay.
Peninsula State Park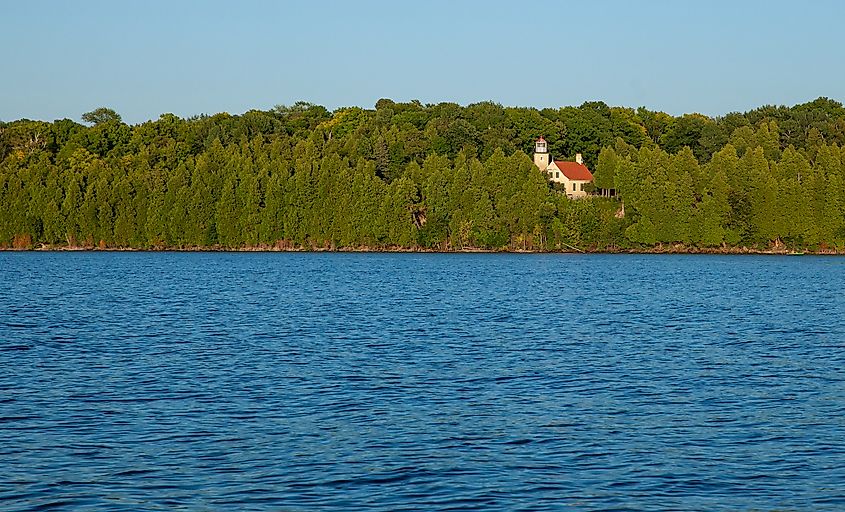 Since Peninsula State Park opened in 1909, it has been a favorite stop in Fish Creek. In the winters, the most popular activity in the park is cross country skiing, while in the summers, people enjoy biking, golfing, camping, hiking, and kayaking. The park's geographical features are marshes, wetlands, and forests, with animals such as deer and snakes occupying these environments. Park officials protect the plant species that were around when Native American tribes inhabited the area. Nicolet Bay Beach is found within the park's boundaries, where water activities such as boating and fishing are permitted. Another feature of Peninsula State Park is the 9.5-mile Sunset Bike Trail which includes the best routes to travel by bike to catch a glimpse of the park's sunsets. 
A historical landmark in Peninsula State Park is the Eagle Bluff Lighthouse which operated from 1868 to 1929 to guide sailors in the waters nearby during their travels. The Eagle Bluff Lighthouse is found on the U.S. National Register of Historic Places and is operating as a museum today.