El Gouna is a small tourist city situated along the Red Sea in the Red Sea Governorate in the southeastern part of Egypt. The city forms a part of the Red Sea Riviera and is located approximately 20km north of the city of Hurghada and 25km from the Hurghada International Airport. El Gouna is also considered the most environment-friendly town and the greenest city in Egypt. It was the first destination in the Middle East and Africa that received the "Global Green Award" given by the United Nations for making commendable efforts in environmental sustainability.  
About El Gouna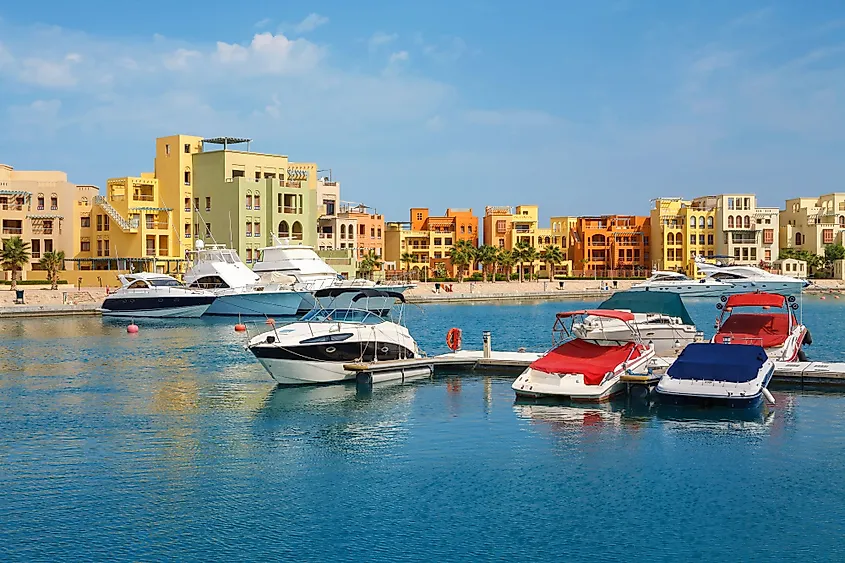 El Gouna was developed by Orascom Hotels and Development in 1989 and is entirely owned by the Egyptian billionaire Samih Onsi Sawiris. The city contains 20 islands surrounded by small lagoons and has a coastline of about 10km. The buildings in El Gouna have been designed by well-known American and European architects who were inspired by the traditional European architecture primarily seen in the Nubian villages and the Egyptian countryside. The city contains three main areas: the Abu Tig Marina, the Downtown, and the Tamr Henna Square.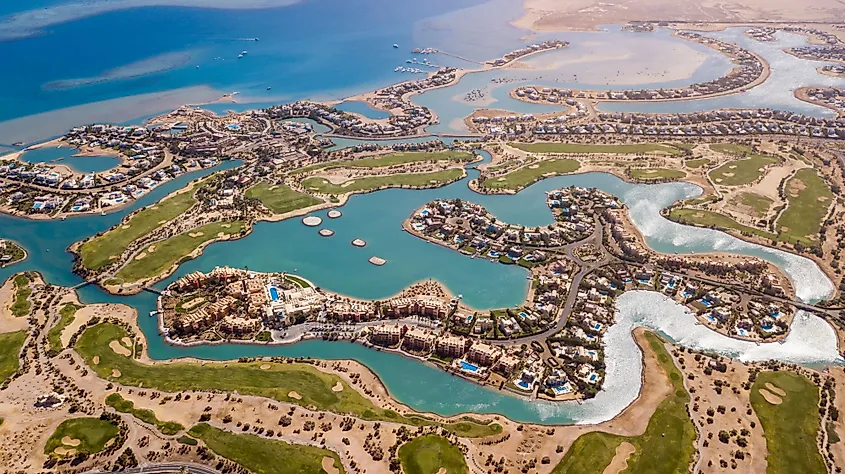 El Gouna has about 18 hotels that contain 2,895 rooms with three to five-star ratings. Besides this, a six-star hotel named La Maison Bleue is located adjacent to the Abu Tig Marina Extension. There are many beaches in the city, including Mangroovy Beach, Zeytuna Beach, Moods Beach, etc. El Gouna and its surrounding areas offer the visitors many outdoor recreational activities such as scuba diving, waterskiing, snorkeling, windsurfing, kitesurfing, and parasailing. The city hosts an 18-hole golf course that has been designed by the American golfer Frederick Steven Couples and the Australian cyclist Gene Bates. In 2012, a second golf course real estate project developed by notable architect Karl Litten was opened. Besides this, the city also contains an international hospital that is fully equipped to handle patients and provide proper medical treatment.  Some of the other significant tourist attractions in El Gouna include a small museum with about 90 exhibits, a football stadium, a paintball arena, a small aquarium, a go-kart track, a Coptic Church, a mosque, tennis courts, and horse stables. The city hosts the annual El Gouna Film Festival. 
Climate Of El Gouna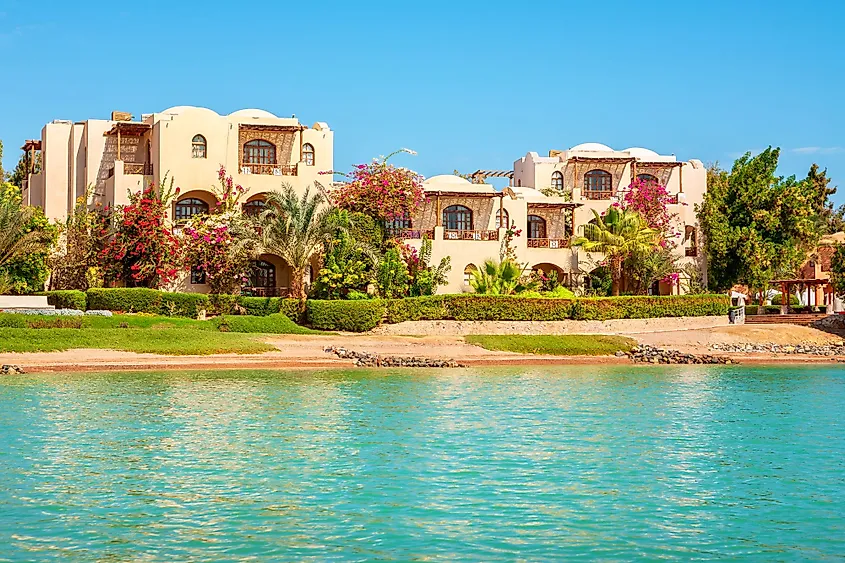 According to the Köppen climate classification, El Gouna experiences a hot desert climate with long, hot, and dry summers and cool, dry winters. The hot summer season lasts from the end of May to the end of September, with the average high temperature ranging between 35.5°C and 27.2°C. The mild winter season lasts from the beginning of December to the beginning of March, with the average low temperature ranging between 12.2°C and 21.1°C. The city receives an average yearly precipitation of only 1mm.