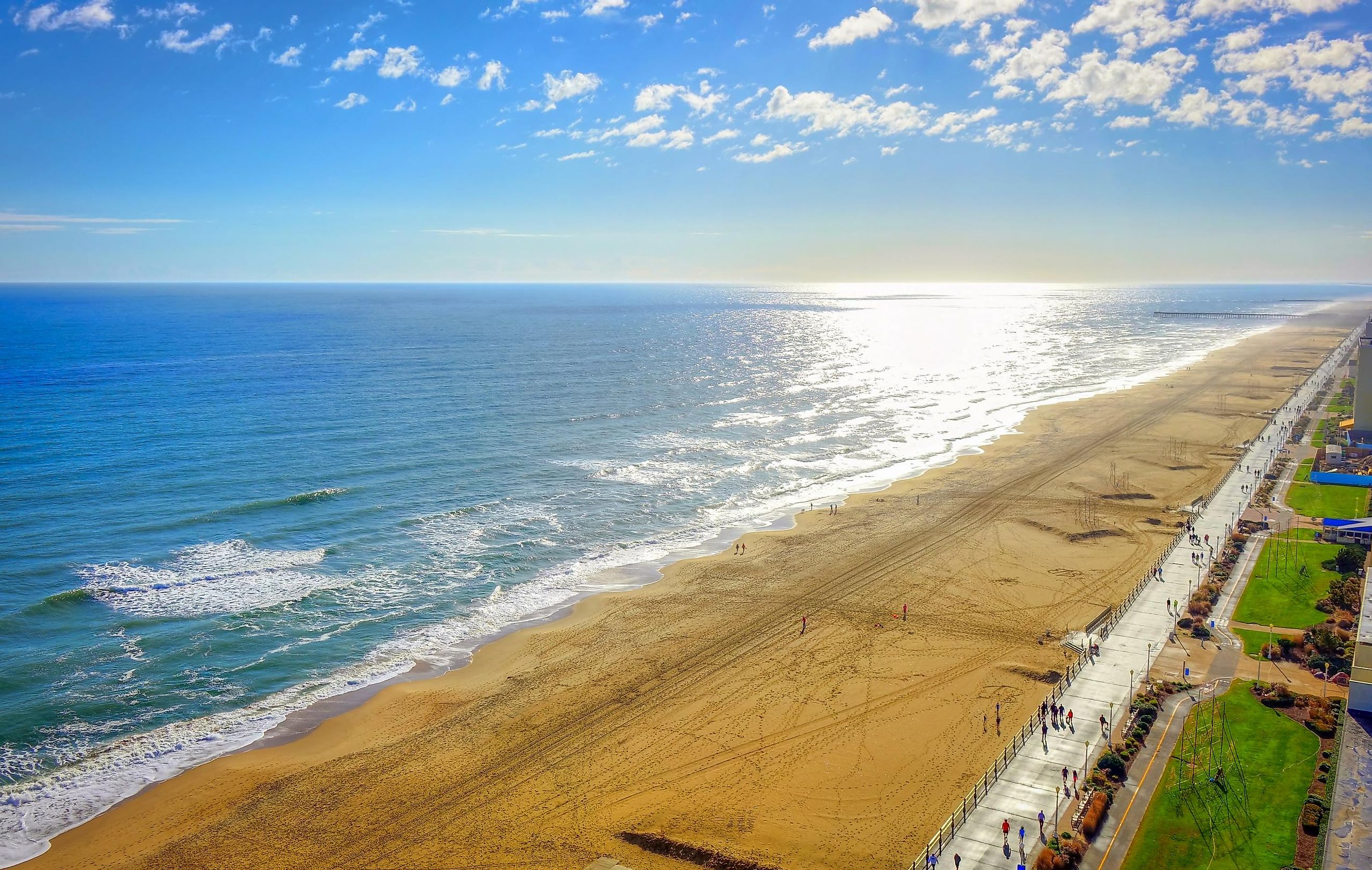 Best Day Trips From Virginia Beach To Take This Summer
Virginia Beach beckons with a wide array of experiences that cater to beach lovers, food enthusiasts, adventure seekers, and cultural explorers. With its unique blend of stunning landscapes and urban vibrancy, a visit here can range from a relaxing day on the shore to an exciting night in the town. Whether you're planning a family vacation or a romantic getaway, Virginia Beach offers something special that stays with you long after you leave. So why wait? Pack your bags, and explore the unforgettable allure of Virginia Beach.
Cape Charles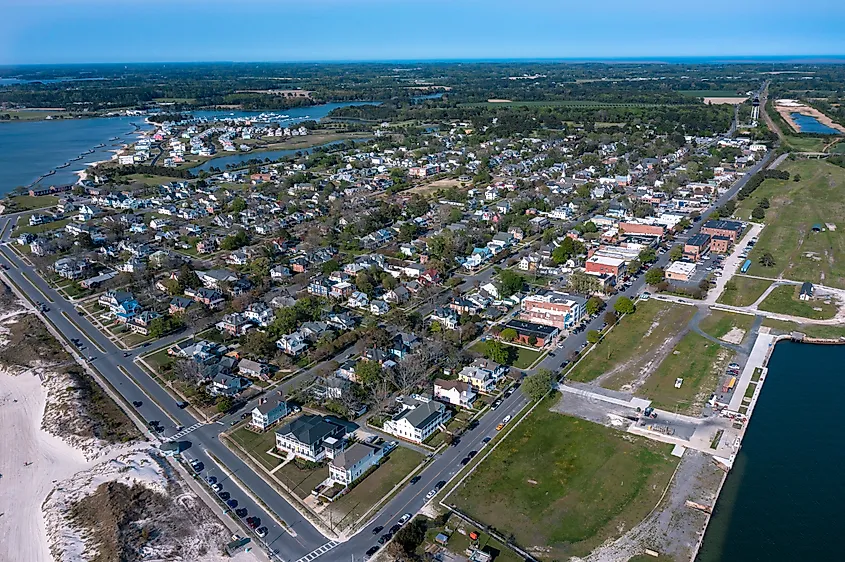 On the Eastern Shore of Virginia, Cape Charles offers visitors mile-long public beaches perfect for a day in the sun. The city welcomes visitors to explore with views from the marina, learn about the town at the museum, or enjoy the day observing local wildlife.
For a day with nature, Kiptopeke State Park is an ideal place for birdwatching. Recreational activities in the park include hiking the upland Baywoods Trail and the southern beach trail. The trails connect by boardwalks allowing visitors to explore Kiptopeke's dune formation. Kiptopeke's northern swim beach invites hikers to cool off with a swim in the Chesapeake Bay.
For a bit of local history, the Cape Charles Museum showcases history through indoor and outdoor exhibits. Visitors to the museum delve into the fascinating history of steamships, ferries, barges, and locomotives. 
Nature enthusiasts will enjoy a light hike through the Savage Neck Dunes Natural Preserve. The preserve is home to 298 acres and contains three hiking trails. The Beach Trail leads hikers to a sandy beach.
The Field Loop and the Woodland Loop trails are shorter, leading through woodland paths. Along trails, hikers may spy tiger beetles, migratory birds, and turtles that call the reserve home.
Back Bay National Wildlife Refuge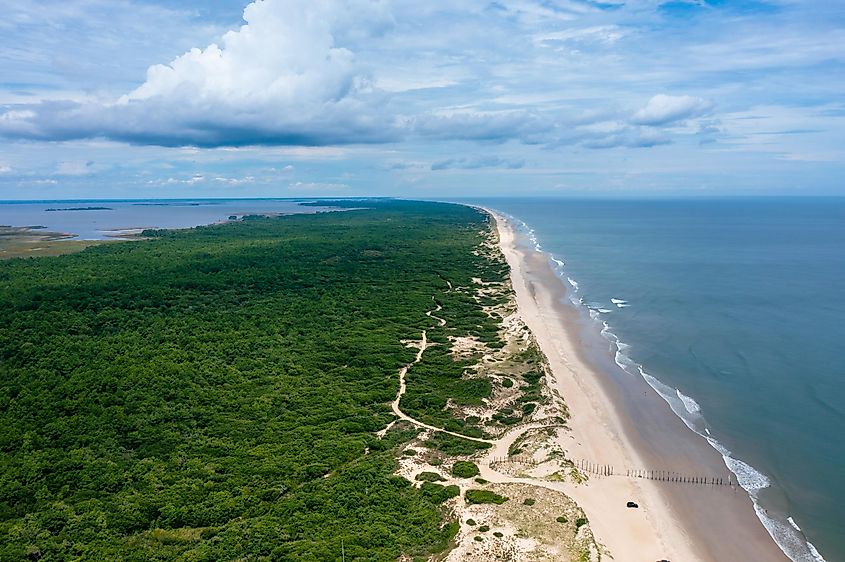 An abundant and rich biodiversity landscape shapes the Back Bay National Wildlife Refuge.
Located in the southeastern corner of the City of Virginia Beach, the refuge is home to diverse habitats, including beachfront, freshwater marsh, dunes, and upland forests. These habitats are home to multiple species of birds, reptiles, amphibians, mammals, and fish.
During the Summer, popular outdoor recreation activities at the refuge include freshwater fishing, surf fishing, wildlife photography, and wildlife observation. Visitors can enjoy hiking or biking through trails along Back Bay, managed wetlands, or the beach. Canoes and kayaks are also accessible for discovering the refuge from the water. 
Also home to False Cape State Park, the refuge invites visitors to observe local mammals, reptiles, amphibians, and birds in their natural habitats. For a tour, the Blue Goose Tram is a ranger-led program taking participants on a ride through Back Bay National Wildlife Refuge and False Cape State Park. Rangers discuss wildlife, history, and the management of the two areas.
The Back Bay National Wildlife Refuge offers Summer programs, guided art workshops, and wildlife adventures for young children. Two such programs are The Struggles in the Sand program, teaching about the struggles of baby turtles, and the 1,000 Mile Journey educating about bird migrations.
Great Dismal Swamp National Wildlife Refuge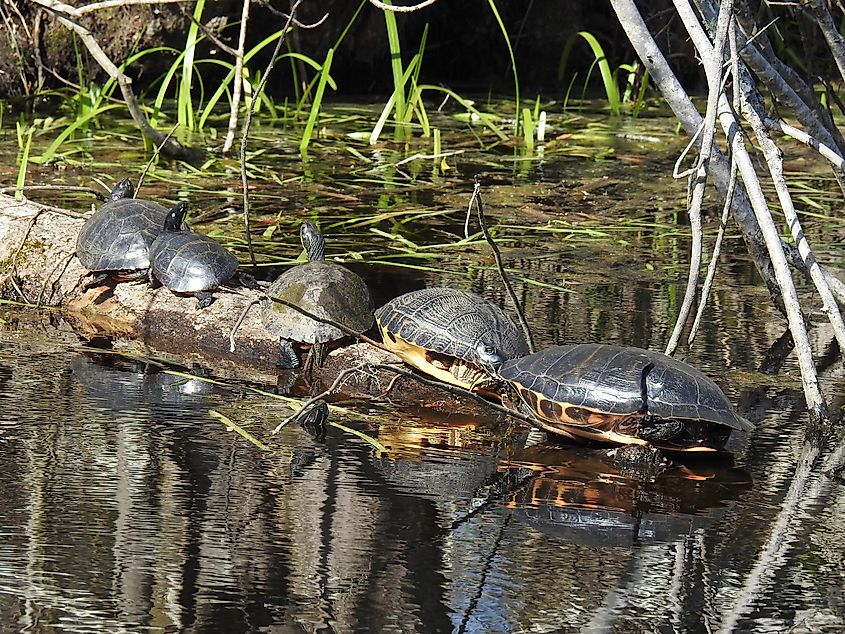 Spanning over a million acres between Virginia and North Carolina, the Great Dismal Swamp is anything but dismal. Although the name suggests a dreary place, the Great Dismal Swamp is perfect for admiring untouched wilderness.
The refuge includes miles of trails and boardwalks for runners, hikers, and cyclists. Trails provide opportunities to observe unique wildlife, such as black bears, bald eagles, swans, woodpeckers, turtles, and otters.
The refuge is a bird watcher's paradise with quieter trails along the Jericho Lane entrance or the Washington Ditch entrance to observe waterfowl and songbirds. The Black Bear Trail, a rustic 3-mile footpath at the Portsmouth Ditch entrance, is another option for birdwatching off the beaten path.
For a self-guided drivable tour, the Lake Drummond Wildlife Drive is open every day and features three boardwalks along the way. This route provides access to the lake for boating, fishing, and wildlife observation. Guided kayaking and paddling tours along Lake Drummond welcome visitors to explore the stunning freshwater lake.
Colonial Williamsburg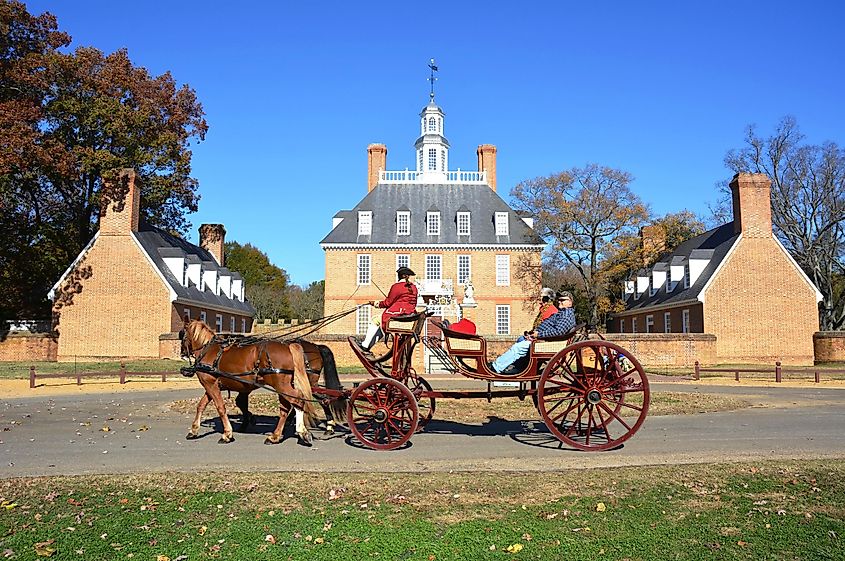 A visit to Colonial Williamsburg will transport visitors to the 1700s to a time before America's independence. Visitors can wander through original colonial streets, witness historical reenactments, and interact with costumed interpreters.
The historical sites of Colonial Williamsburg include a visit to the Governor's Palace, where visitors walk through the grandeur of royal authority in Virginia before its collapse in the Revolution.
The Raleigh Tavern, Capitol, and Public Armoury welcome visitors to witness historical reenactments and interact with costumed historic interpreters of 18th-century life before the Revolutionary War.
The James Getty House invites visitors to participate in the daily activities of the tradesman home of the Geddys. 
Colonial Williamsburg is home to a community of craftsmanship where visitors can see firsthand how products are made, such as finished work for buildings and stringed musical instruments.
When hunger strikes, dining options range from historic taverns and casual dining. Cafes and bakeries provide fast food options for those looking for a quick meal.
Busch Gardens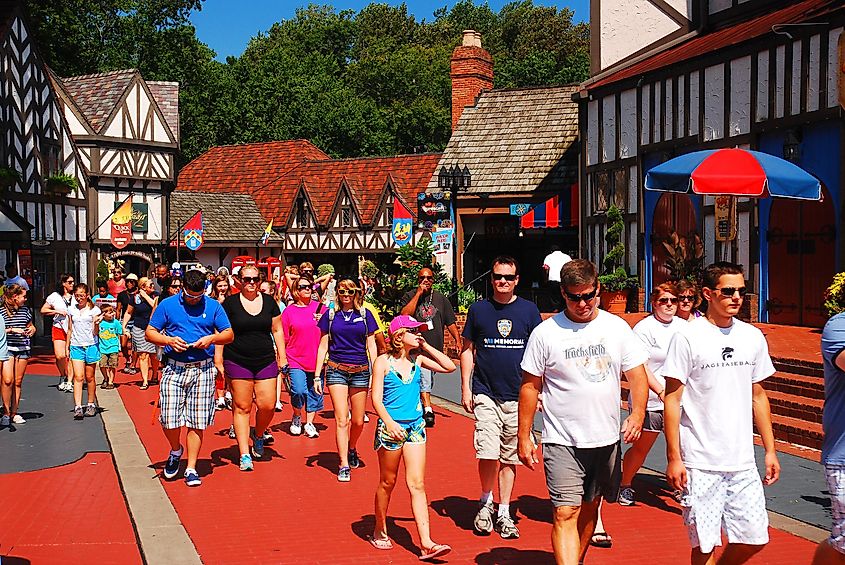 Busch Gardens Williamsburg is a 422-acre amusement park. Near Williamsburg in James City County, Virginia, Busch Gardens is a thrilling fun-filled day trip from Virginia Beach.
The amusement park has a European theme featuring a waterpark, a petting zoo, and many exhilarating rides.
Visitors to Busch Gardens can enjoy world-class entertainment. Live shows for all ages include award-winning productions and interactive, kid-friendly shows.
Animal lovers must visit the Clydesdale horses and Scottish Highland cattle at Highland Stables. Afterward, delve into the wonder of the park's feathered friends at Lorikeet Glen.
On sweltering hot Summer days, Water Park USA welcomes patrons to swim, slide, shop, and dine. H2O UFO and Cow-A-Bunga are child-friendly spaces to splash through interactive water features. For water thrills, Colossal Curl and Vanish Point are epic mega slides for the brave. The water park also features medium thrill slides like Big Daddy Falls, a white water rafting adventure ride.
Warm Summers nights at Busch Gardens welcome parkgoers to enjoy The Summer Event Series. The evening events include concerts, fireworks, and free beer for adults! Delicious Mexican barbeque pork, carne asada street tacos, strawberry torte cake, or funnel cake topped with fresh fruit are easy to consume while strolling through the park. 
Currituck County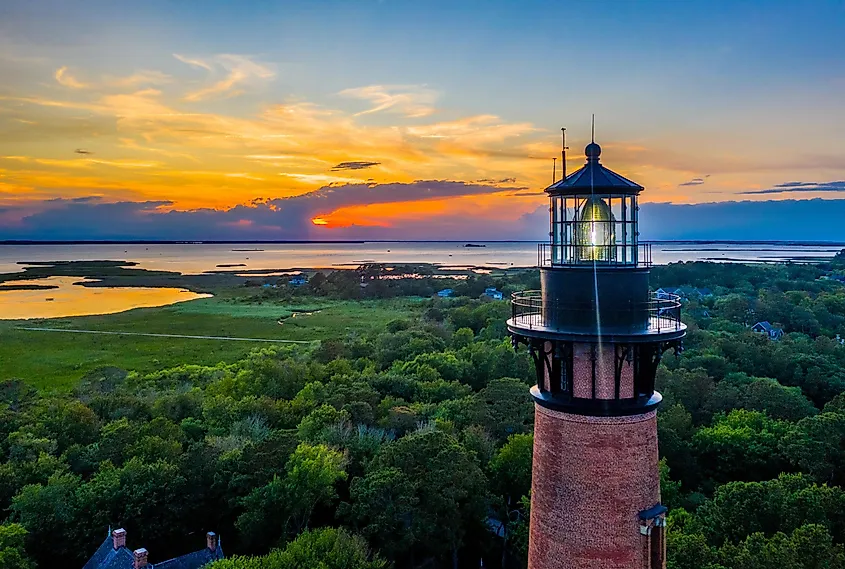 South of Virginia Beach is Currituck County. Visitors to Currituck County will have many options for exploration.
Water lovers can surf, paddle board, parasail, kiteboard, jet ski, and kayak through the Currituck Sound for a coastal adventure. Rental facilities offer tours, classes, and onsite rental equipment. In addition to water sports, the beaches of Corolla and Carova provide 20 miles of sandy beaches. Visitors can stroll while shelling or enjoy the calm with a good book. 
Corolla and Carvoa Beaches are a wildlife enthusiast's dream. Many tour companies offer rides along the beaches to observe the Corolla Wild Horses. Tour guides provide opportunities to take perfect pictures while supplying a history lesson about the horses and the area.
To continue education about local wildlife and history, the Outer Banks Center for Wildlife Education welcomes visitors to explore indoor and outdoor attractions. Exhibits include a decoy collection, an auditorium showing a film about the landscape, and a collection of interactive displays.
After visiting the center, the historic red-brick Currituck Beach Lighthouse invites visitors to climb spiral metal stairs for a stunning view. The lighthouse also contains a museum shop stocked with lighthouse-related memorabilia.
Smithfield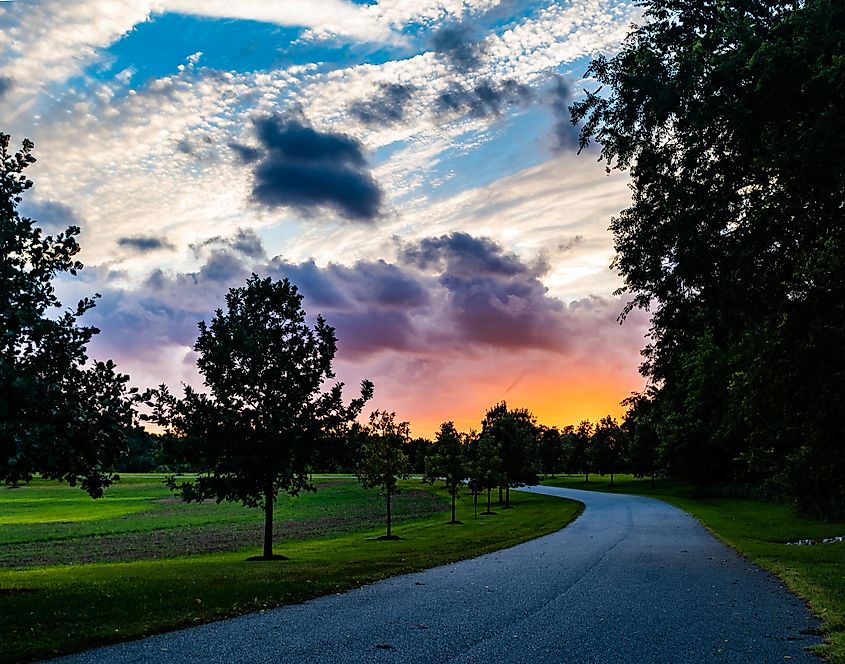 The town of Smithfield is a gem for locals and tourists nestled in the Isle of Wight County. Southern hospitality welcomes visitors to spend the day mulling through American history.
Architecture in Smithfield takes visitors on a trip through history with homes in the Colonial, Victorian, Federal, and Gothic styles exuding the charm of former eras. Maps for self-guided walking tours of the historic district are available at the Visitor Center.
While walking, visitors are greeted with a collection of bronze statues by sculptor George Lundeen, adding to the cultural ambiance. In addition, eight life-sized statues of market hogs, beautifully painted by local artists, reflect history, culture, and recreation. 
Fort Boykin is a well-preserved example of Civil War military architecture overlooking the James River. Visitors venture inside the fort on a self-guided tour to learn about the fort's contributions during the Civil War. Visitors can also enjoy the surrounding natural habitat and local beach access. 
To conclude a day of historical adventures, a glorious selection of restaurants and bakeries await weary wanderers. Foodies will enjoy wineries, breweries, grills, and cafes for flavorful cuisine. 
Norfolk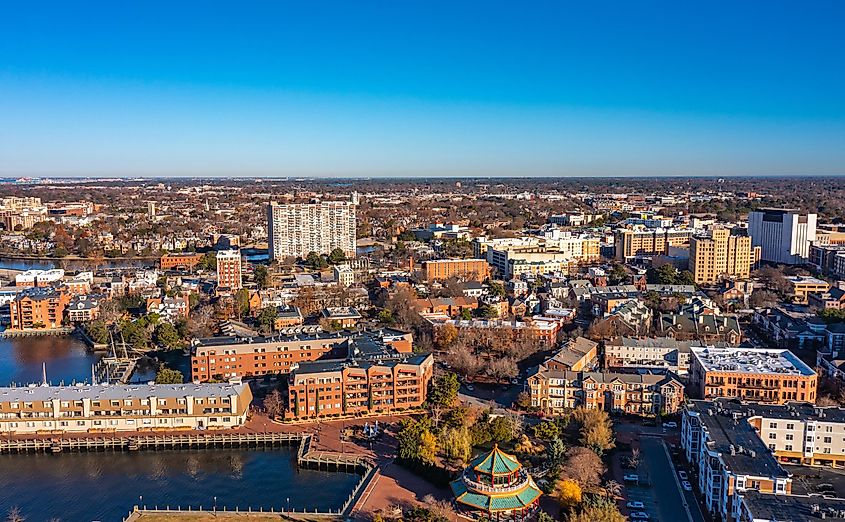 Norfolk is a short 20-minute drive from Virginia Beach. Home to a colossal naval base, the waterfront city offers Summer festivals bursting with joy and fun in the sun.
June starts festival season with Harborfest, featuring the Parade of Sail, outdoor vendors, live music, food, and a phenomenal fireworks display on the waterfront. Juneteenth in the Park, Pridefest, and the Latino Music Festival welcome visitors to celebrate culture and diversity with good food and music. 
In August, the Norfolk Waterfront Jazz Festival invites music lovers to lay out a blanket and indulge in the sounds of talented musicians performing smooth Jazz and R&B. The festival marketplace vendors provide snacks, drinks, and shopping.
In addition to festivals, Norfolk museums attract museum-goers to observe history and art. A visit to the MacArthur Memorial Museum or Battleship Wisconsin invites visitors to walk through military history. A visit to The Chrysler Museum of Art welcomes art aficionados to contemplate modern exhibitions. 
For nature enthusiasts, the Norfolk Botanical Garden is 175 acres of biodiversity and a wonderful place to explore plant collections. Animal lovers will delight in a visit to the Virginia Zoo with opportunities to meet with a keeper or encounter animal ambassadors up close!
Virginia Beach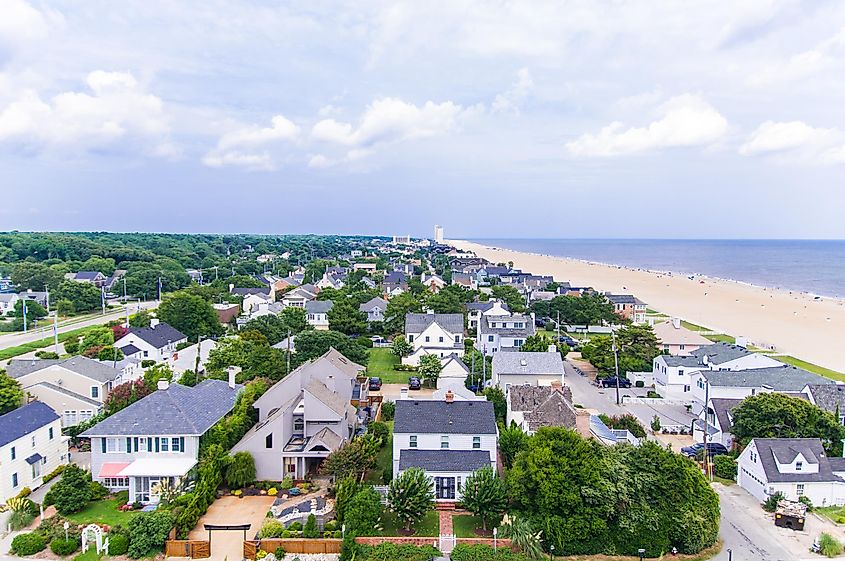 Life in Virginia Beach is brimming with opportunities to experience the surrounding natural beauty. Family-friendly attractions, a bustling culinary scene, local farmlands, and sandy beaches provide the perfect atmosphere for a vivacious vacation.
The Pungo Agricultural District is home to acres of multi-generational farmland. In Summer, visitors can grab a bucket and pick strawberries, blueberries, and assorted vegetables. After picking fruit, visit The Bee & Biscuit, a charming cottage restaurant serving breakfast all day.
For water adventures, boat tours to see dolphins and whales are available with Rudee Tours. The company also offers a two-hour paddle board tour. While coasting along the Rudee Inlet waterway, paddle boarders have opportunities to see dolphins, bald eagles, seals, and river otters. 
Back on land, Let's Roam offers adventurers the freedom to explore Virginia Beach through a scavenger hunt! The hunt takes participants around the Beach Boardwalk and surrounding streets to search for iconic buildings, sculptures, and cultural delights.
For a classic beach experience, a stroll along the Virginia Beach Boardwalk at Oceanfront is ideal. Outdoor restaurants, vendors, and nautical sculptures line the boardwalk and side streets leading to Atlantic Avenue.
For the perfect photo, visit King Neptune, a massive bronze statue stationed at the gateway to Neptune Festival Park.
Embark on a Virginia Beach Adventure
Virginia Beach beckons with a wide array of experiences that cater to beach lovers, food enthusiasts, adventure seekers, and cultural explorers. With its unique blend of stunning landscapes and urban vibrancy, a visit here can range from a relaxing day on the shore to an exciting night in the town. Whether you're planning a family vacation or a romantic getaway, Virginia Beach offers something special that stays with you long after you leave.