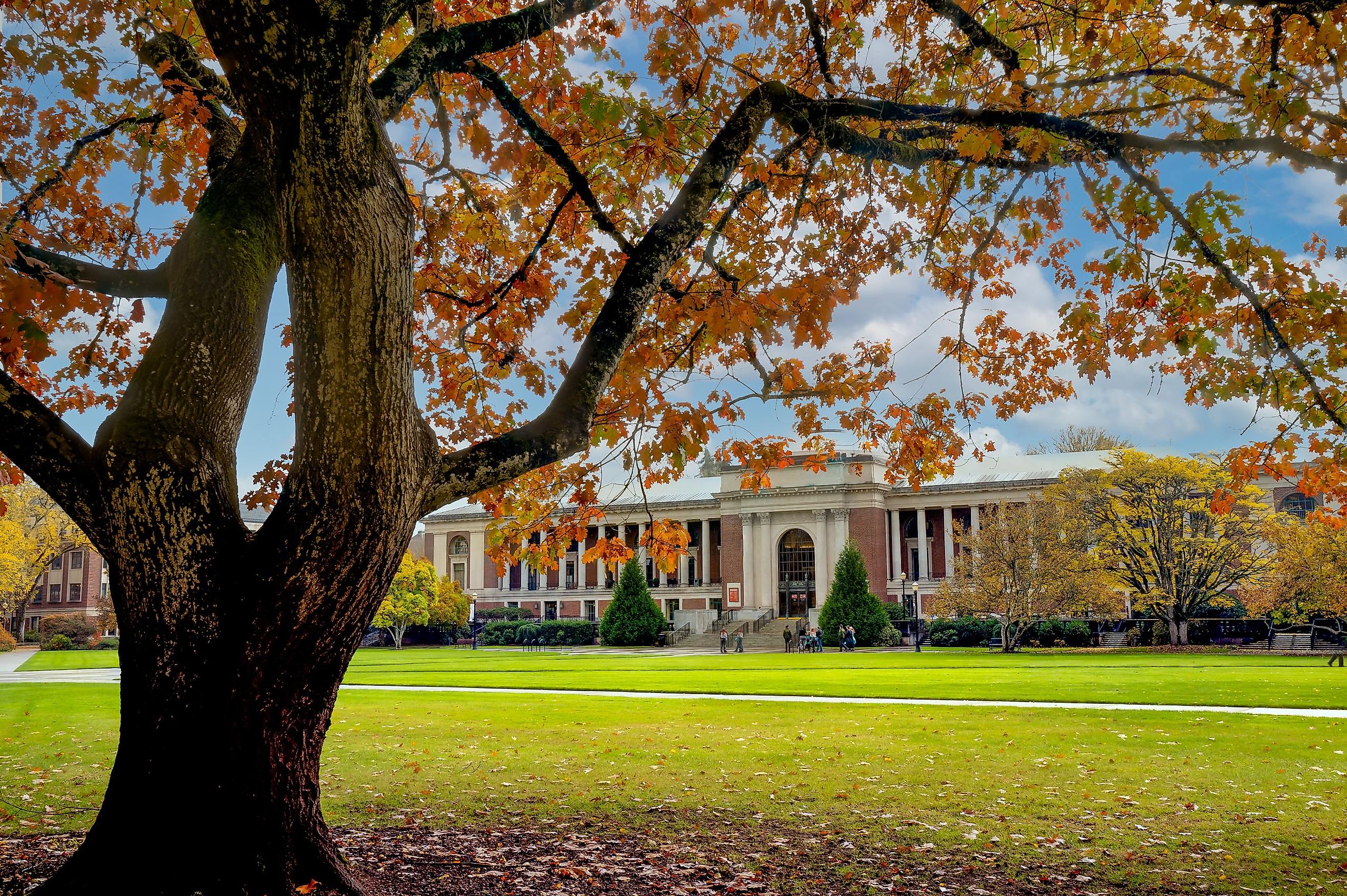 Best College Towns In The Pacific Northwest
Choosing a college is often about more than just the academic credentials of the institution. The town where the college is situated plays a significant role in shaping the overall experience. College towns in the Pacific Northwest are famous for offering an assortment of amenities and experiences that cater to students, but their appeal extends beyond the student body. These towns tend to create a sense of community through engaging events as well as a general sense of shared values.
Corvallis, Oregon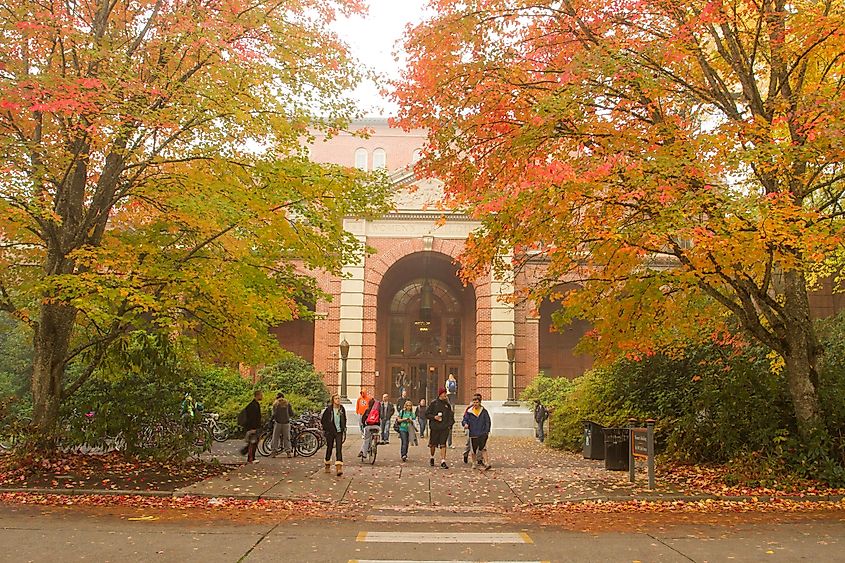 Home to Oregon State University, Corvallis is plopped right in the heart of the Willamette Valley. Corvallis offers a myriad of activities catering to students, from local eateries and craft breweries to outdoor engagements in the Pacific Northwest. Bald Hill Natural Area is ripe with views and hiking trails, while the nearby Marys Peak has cemented itself as the unofficial town backdrop. The quality of education is top-notch, with OSU ranking high in fields like forestry and oceanography. Uniquely, Corvallis boasts the title of "Tree City USA," reflecting its commitment to urban forestry, which is a welcome change in a world of over-industrialization. The peculiarity of a city-wide ban on plastic bags further emphasizes its eco-conscious culture. Furthermore, Corvallis is proud of the creative talent that gathers there, and artsy folk take center stage during the Da Vinci Days festival and the Corvallis Fall Festival.
Pullman, Washington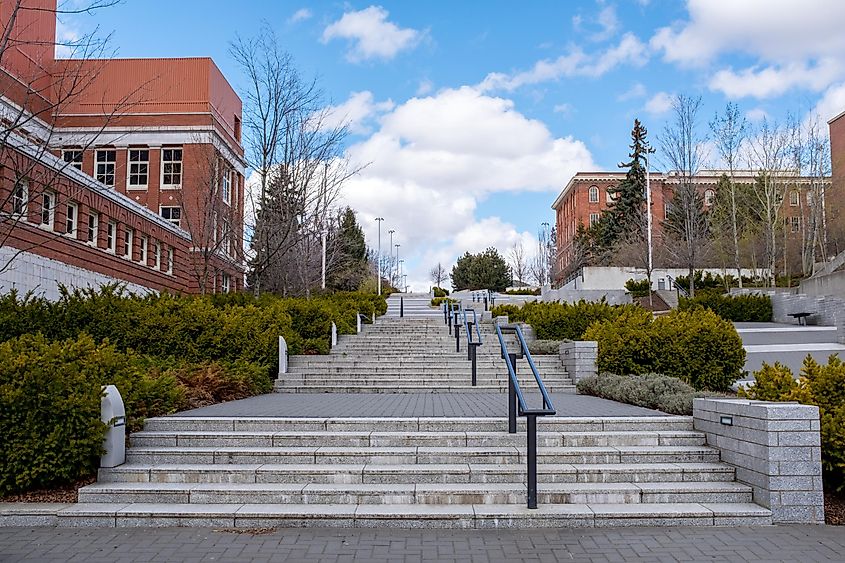 Washington is famous for its quintessential university towns, and Pullman, the site of Washington State University (WSU), is a shining example. Pullman was named after George Pullman, an American industrialist, but its evolution centers around the ~17-thousand students who annually attend WSU. One of the reasons that students stick around is the quality and availability of good grub. South Fork Public House, a well-liked local spot, offers American fare, while Oasis Teriyaki and Pho serves up Asian cuisine. Black Cypress provides a more upscale dining experience, which is valuable information when trying to impress parents or a certain someone. For outdoor recreation, Pullman provides a variety of green spaces. Sunnyside Park features playgrounds and a public pool, while Bill Chipman Palouse Trail offers scenic views for walkers and bikers. Lawson Gardens, famous for its botanical collection, hosts the annual Lentil Festival, which celebrates Pullman's agricultural heritage. All in all, a good college town is one that delivers the best experience in everything, and Pullman is a veteran in that regard.
Ashland, Oregon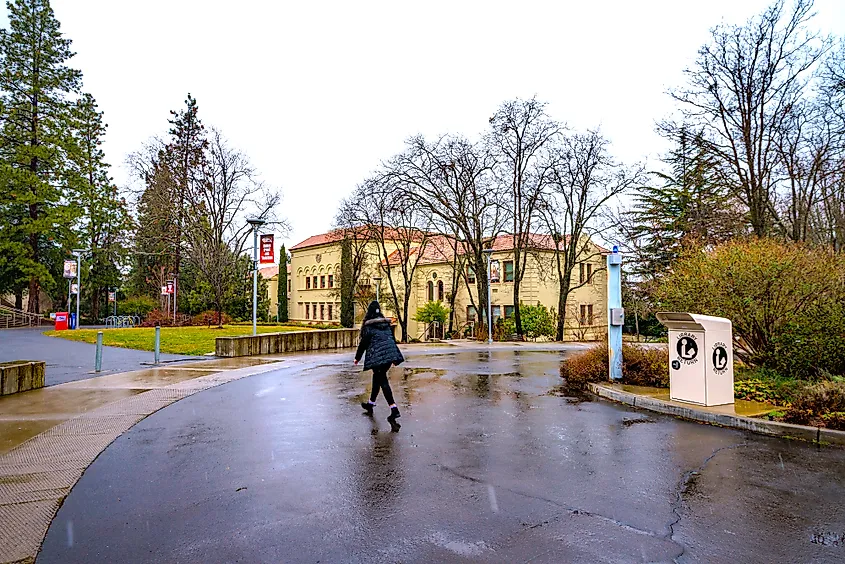 Founded in 1852, originally as a milling site, Ashland was incorporated in 1874. Ashland is notably the location of Southern Oregon University (SOU), an organization that specializes in liberal arts, environmental sciences, and business programs. The Oregon and California Railroad's arrival in 1884 accelerated its growth. It hosts the annual Oregon Shakespeare Festival, attracting theater enthusiasts since 1935. For those who listen to their stomach more than their professors, key culinary establishments include Amuse Restaurant and Morning Glory Café, which are respectively loved for gourmet cuisine and local creation. It is important to breathe a little fresh air after long hours of study, so students congregate at the 93-acre Lithia Park for its trails and gardens, and sporting fields; there are also a handful of nearby resorts for those who like to ski. For the record, the city's politics lean left; environmental and social activism are passionately pursued. 
Moscow, Idaho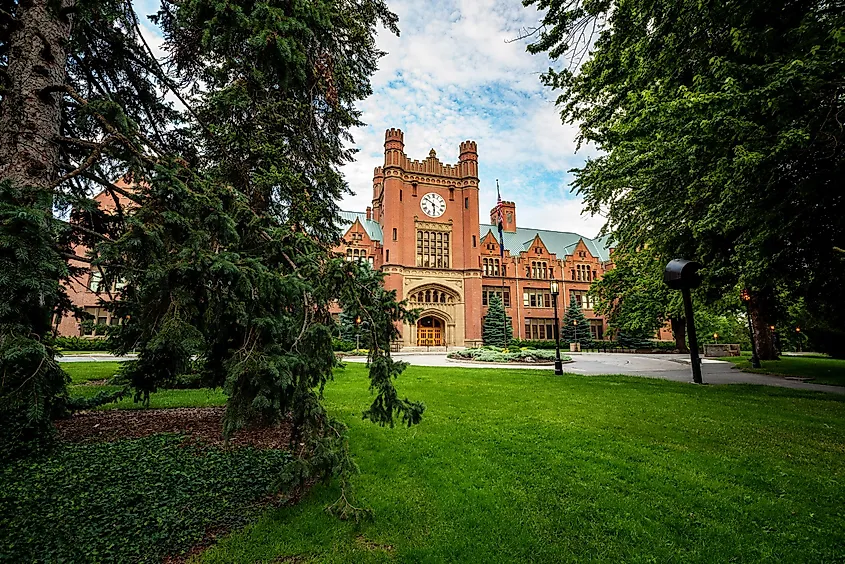 Politically, Moscow also happens to lean progressive, which is in contrast to the predominantly conservative state. Regarding education, Moscow hosts the University of Idaho and the New Saint Andrews College, which are both excellent schools to consider. Founded in 1871, the town has roots in northwestern agriculture, railroads, and the mining boom. Today, some of the annual events include hosting the Lionel Hampton Jazz Festival, the largest educational jazz festival worldwide. The culinary scene boasts Maialina Pizzeria Napoletana for authentic Italian cuisine and Sangria Grille for Latin American dishes. If you are looking to stretch your legs, green spaces include the 63-acre East City Park and the Latah Trail for biking. Once again, Moscow is a town that proves that a little bit of everything can go a long way.
McMinnville, Oregon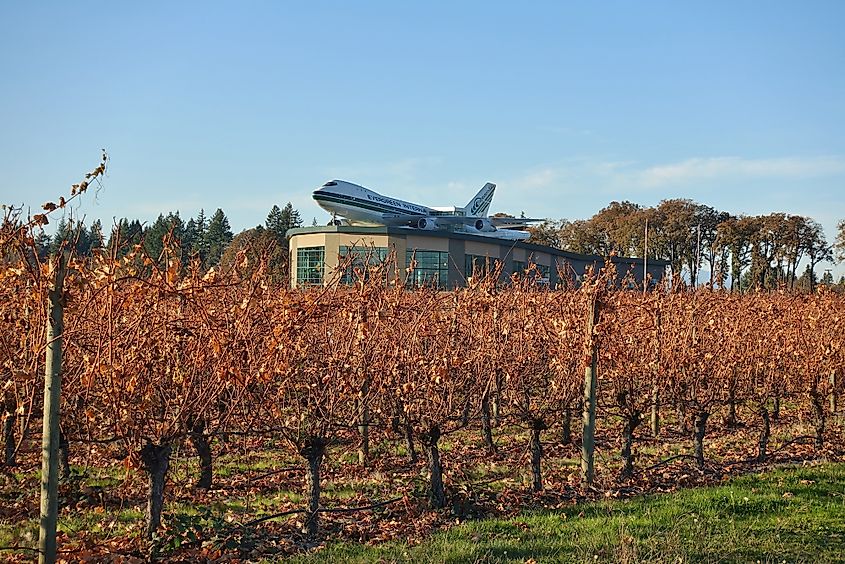 McMinnville, a ripe example of a 21st-century college town, is the abode of Linfield University, an academy famous for its liberal arts and professional programs. The city's historic downtown offers a delightful mix of shops and eateries, as well as the Chemeketa Community College Yamhill Valley Campus. A standout feature is the Evergreen Aviation & Space Museum, housing Howard Hughes' Spruce Goose. The town is also located in the heart of the Willamette Valley, a region that is nationally recognized for its Pinot Noir wines. Annually, McMinnville hosts the UFO Festival, inspired by the famous 1950 Trent sighting. Furthermore, the city's Third Street has been recognized as the "Best Main Street in America" due to an elegant mix of old and new, aesthetically speaking. In other words, McMinnville is a lovely little town to get lost in due to the kind and intelligent people that one can bump into and its wide range of places and events.
Bellingham, Washington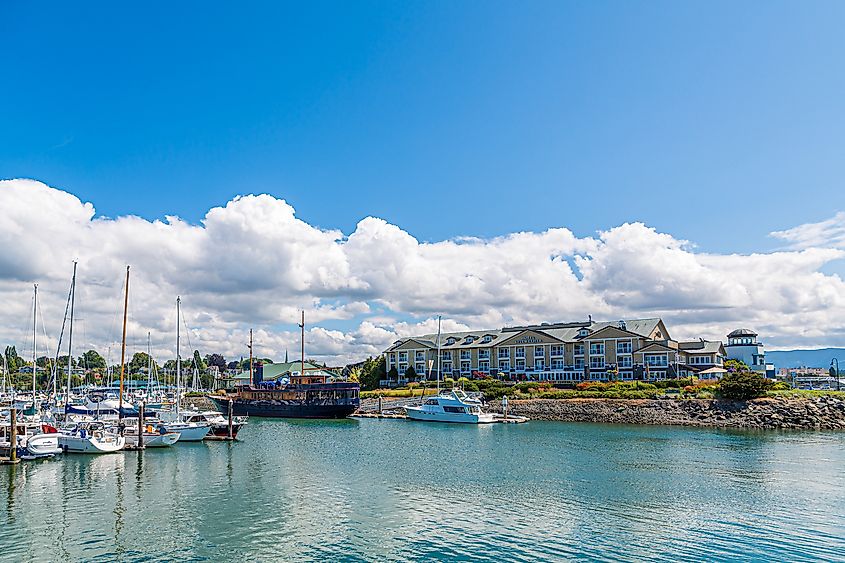 The Pacific Northwest is exemplified in Bellingham, the proper college town of Western Washington University (WWU). The dynamic setting is a defining element in Bellingham's personality, as it sits between the San Juan Islands and the North Cascade Mountains. Bellingham's 19-century styled Historic Fairhaven District contains an appreciable blend of storefronts and diners. The Bellingham Farmers Market is another popular spot, showcasing the region's bountiful produce and crafts. The city's history is evident at the Whatcom Museum, which features exhibits on regional art, culture, and history. Outdoorsy types spend a lot of time sampling Bellingham's many parks, such as Whatcom Falls Park, with its beautiful waterfall, and Boulevard Park, a waterfront oasis with a popular boardwalk. The famous Chuckanut Drive, a scenic route along the coast, offers breathtaking views and access to the popular Larrabee State Park for hiking, camping, and beach exploration. Bellingham's lively arts scene includes the Mount Baker Theatre, which hosts a variety of performances throughout the year.
Ellensburg, Washington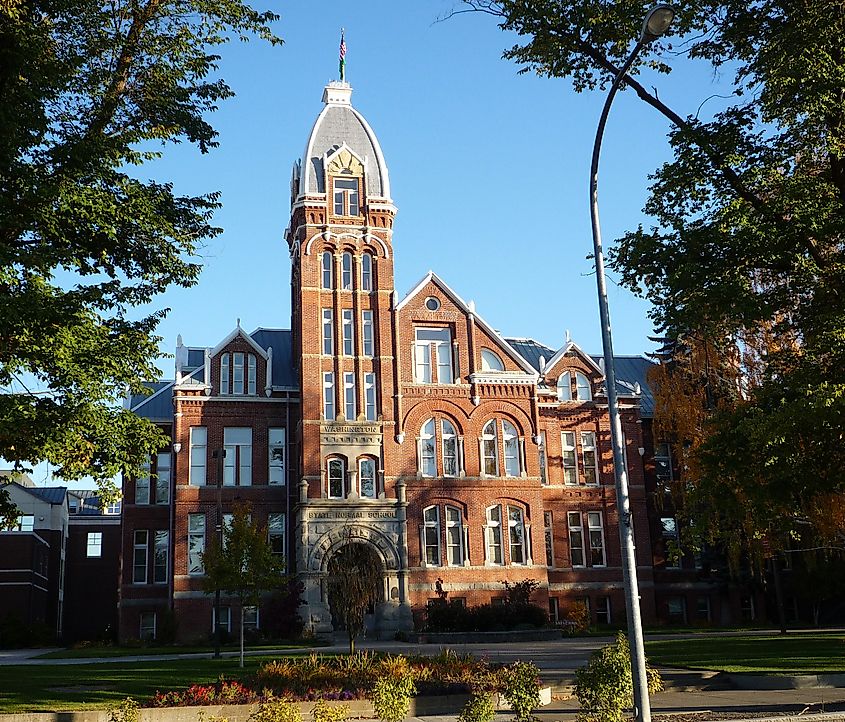 The academic nexus of Ellensburg is Central Washington University (CWU), which has been active since 1891: longevity is often a sign that the administration is doing something right. CWU's red-bricked campus speaks of a blend of history and modernity. Moreover, Ellensburg's historic downtown area has aimed to maintain its distinct 19th-century architecture, filled with local joints like The Pearl Bar & Grill. The Kittitas County Farmers Market is a weekly gathering point offering local produce and crafts. Additionally, Ellensburg is known for its encouragement of public art, notably the Dick and Jane's Spot, which is a blindingly colorful collection of creative projects that are on display both indoors and outdoors. The Ellensburg Rodeo, a lively (albeit dangerous) event since 1923, is a highlight of the annual Labor Day Weekend festivities. Woodsmen of the region relish the nearby Yakima River Canyon, a paradise for fishing, hiking, and bird watching. Yep, Ellensburg is a standout.
In essence, finding the right college town is a deeply personal journey. After all, a good "vibe" can positively imbue a sense of belonging, ultimately encouraging personal growth. Sometimes, that experience can lead to people settling down permanently should they feel attached enough to the people and places that define their university era. So, regardless of whether you're a prospective student, a new resident, or a curious traveler, consider exploring new destinations and ideas in the Pacific Northwest that you never dreamed of; in other words, embrace the college spirit.