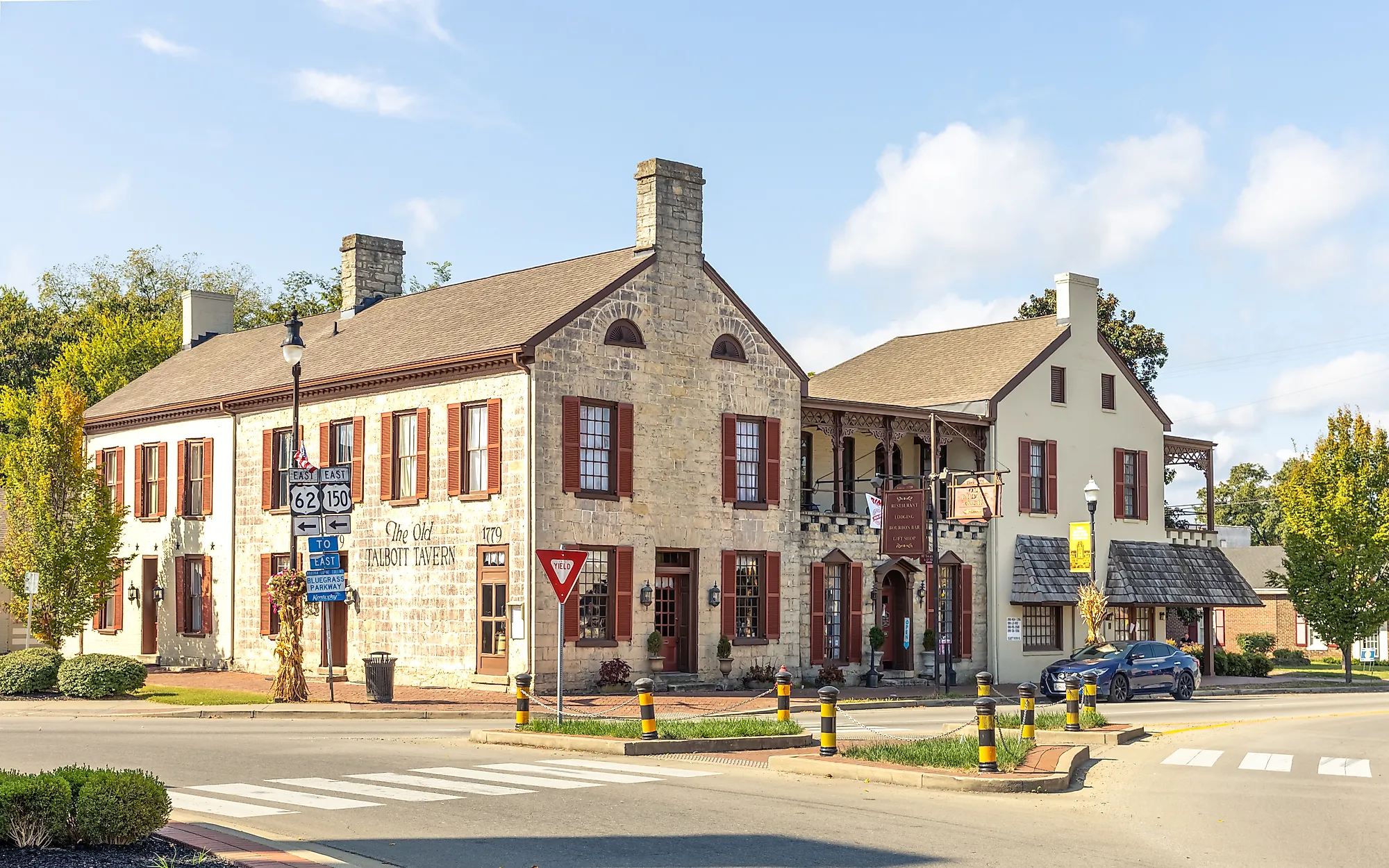 9 Of The Coolest Small Towns In Kentucky
Kentucky is often associated with an array of different imagery, including its famous derbies and a certain fried chicken establishment. Yet beyond its stereotypes and big-city attractions, the Bluegrass State (which officially joined the United States Union in 1792) also has plenty of small-town charms that capture all the delights and history of Americana. Away from the loud noises and stress of big city life, Kentucky's small towns offer a glimpse into the proverbial Anytown, USA, while still giving a unique flavor of Kentucky identity. Here are 9 of the coolest small towns in Kentucky.
Somerset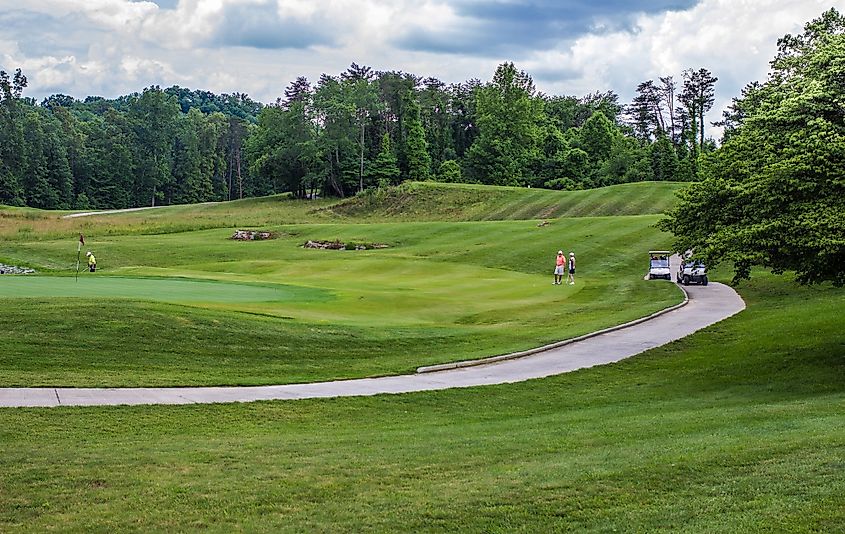 Ideal for family getaways, Somerset is an attractive little town where everyone can enjoy some fun. Visit Finley's Fun Center of Danville, where kids (and adults) can enjoy roller skating, laser tag, and a bevy of classic and new arcade games; for those seeking some outdoor and wet adventures, the SomerSplash Waterpark is sure to satisfy. Located near Lake Cumberland, Somerset visitors can also rent a houseboat on the Lake and experience other activities like fishing, water skiing, swimming, and kayaking.
La Grange
La Grange is at its heart a farm town, and tourists will no doubt take notice of the abundance of farm animals found all around. Multiple hands-on farm tours teach visitors how to care for livestock, farm in a sustainable way, and create meals with traditional farming techniques.Located near the Kentucky Derby Museum, Whiskey Row, and more bluegrass music venues, tourists will also likely see the many freight trains passing along La Grange's main street.
Bardstown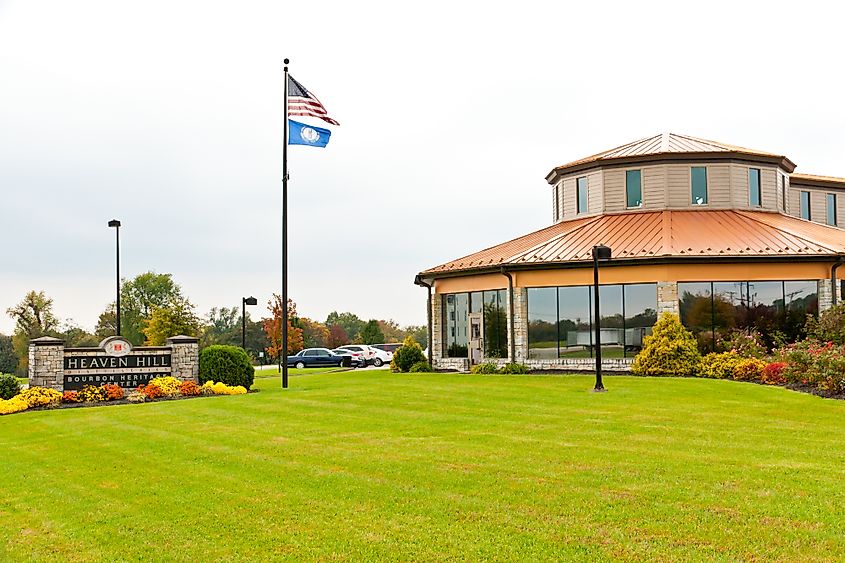 Known as the Bourbon Capital of the World, Bardstown is the first stop on the famed Kentucky Bourbon Trail; located in the state's Bluegrass Region, this town is the home of 9 well-known distilleries which each offer their own tours and, of course, the opportunity to purchase authentic Kentucky Bourbon right from the source.Surrounded by the picturesque landscape, enjoy this uniquely American beverage and marvel at some local architecture, dating back to the early 18th century, before the Declaration of Independence.
Rosine
Kentucky is well known for its Bluegrass music, yet the town of Rosine can claim all the glory for its popularity. It is the birthplace of Bill Monroe, the father of Bluegrass music, and fans from all over the world descend on Rosine to visit his home (now a museum), the historic performance venues he first displayed his new sound, and his humble grave.From there, head to nearby Owensboro, where one can find the International Bluegrass Music Museum, with a fine collection of memorabilia and history.
Hodgenville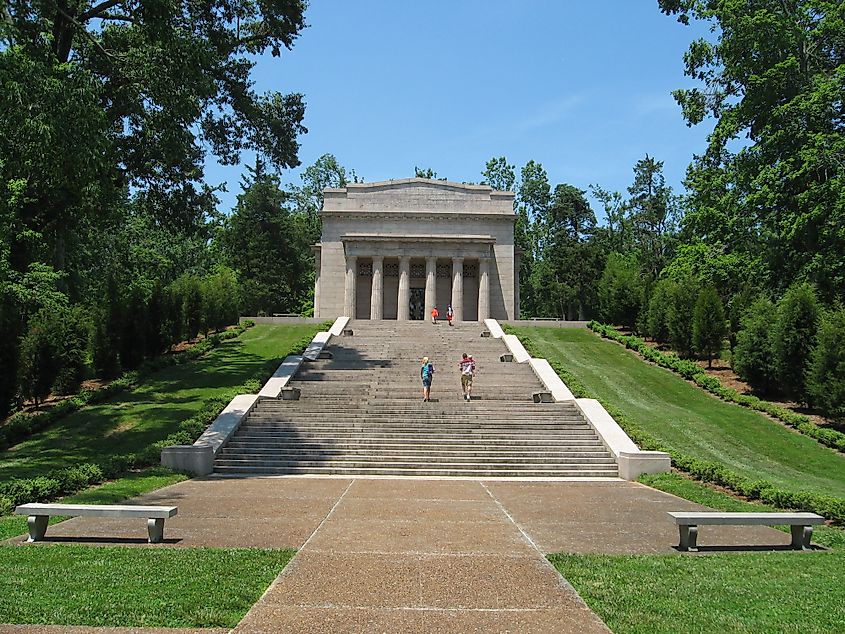 Before he was President and helped restore the Union and end the institution of slavery, Abraham Lincoln was a small-town lawyer and politician from Kentucky. Born in 1809 in a log cabin in Hodgenville, visitors can explore much of the personal history of America's 16th President in this town.The town also hosts the Abraham Lincoln Birthplace National Historical Park, also known as the Lincoln Boyhood Home or the Lincoln Museum. It features Civil War mementos, historical newspaper clippings, and even wax figures. Here, tourists can get an intimate knowledge of this giant of American and world history and pose with the President's bronze statue in the town's main square!
Murray
With its proximity to Kentucky Lake and the Land Between Lakes recreation area, Murray was named the "Friendliest Small Town in America" by USA Today. Passers-by can enjoy fishing, hiking, kayaking, and even a round of golf, while often catching a glimpse of the local wildlife.When not spending time outside, Murray boasts several charming boutique shops and small businesses that allow the residents to offer a unique brand of Southern hospitality.
Pikeville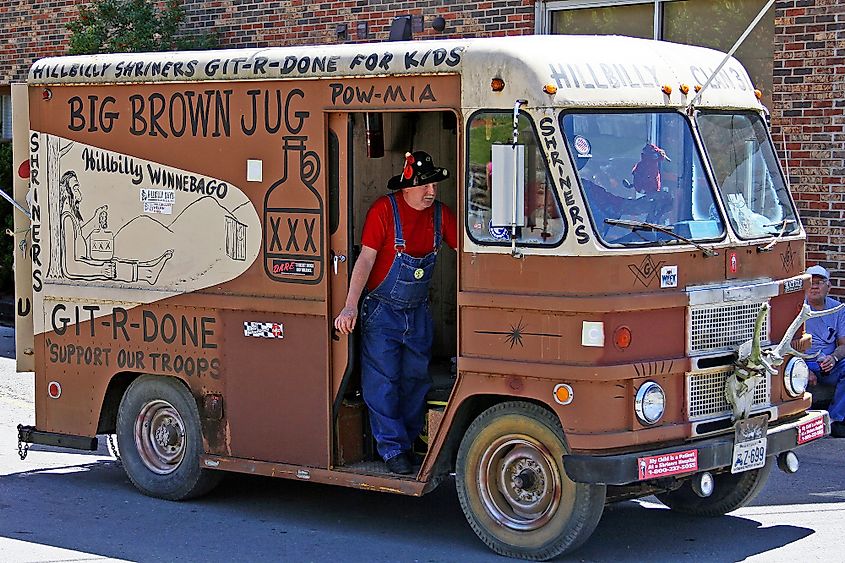 Pikeville is an outdoor lover's dream. One can explore the Appalachian Mountains, go hiking, mountain biking, horseback riding, ziplining, and more. There is an endless array of activities available to make the most of nature in Pikeville.For art lovers, the Jenny Wiley Theatre and the Artists Collaborative Theatre have a regular schedule of live music performances, celebrating music of all kinds but emphasizing country and bluegrass. The famous site of the feud between the Hatfield and McCoy families, who fought for control of local land and business in the 19th century, is a major attraction for the history inclined visitors.
Greenville
Greenville, another Kentucky town, known for its welcoming hospitality, is filled with charming small boutiques and businesses, family-owned restaurants, and plenty of Kentucky pride. Some popular local attractions include the Brizendine Brothers Nature Park with a 12-acre forest and Lake Malone State Park. With a unique gazebo structure called the Summerhouse, the park is perfect for picnics while enjoying the vast Kentucky sky.
Maysville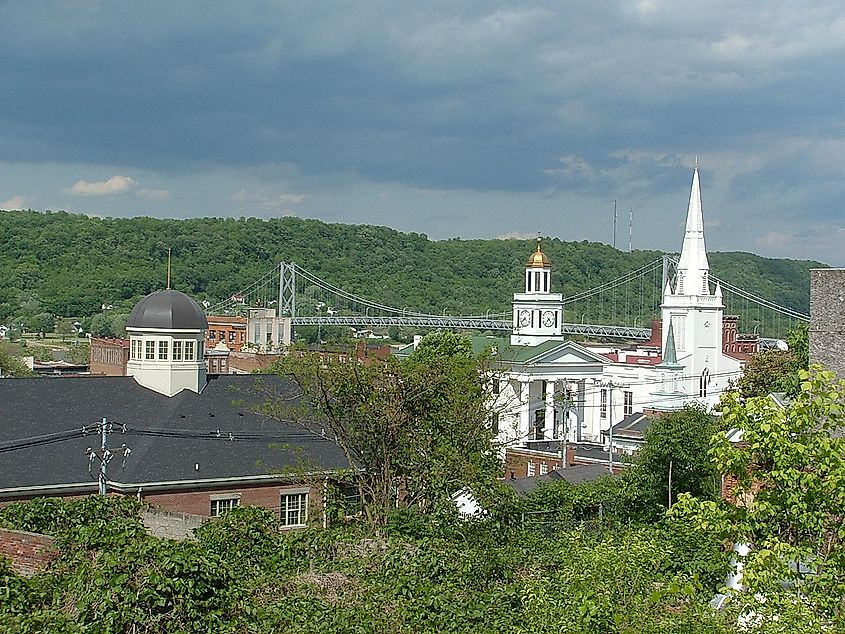 On the banks of the Ohio River, Maysville has a wide array of historic sites, outdoor activities, and unique dining venues that aim to please a wide group of visitors and locals.Here, visitors can spend an evening at the historic Washington Opera House, built in 1889, or the Russell Theatre after going for a delicious meal at any of the multitude of small locally-owned restaurants that line the town's center. The Kentucky Gateway Museum is also another popular spot, while motorists will be sure to appreciate the Simon Kenton Memorial Suspension Bridge, first built in 1931.