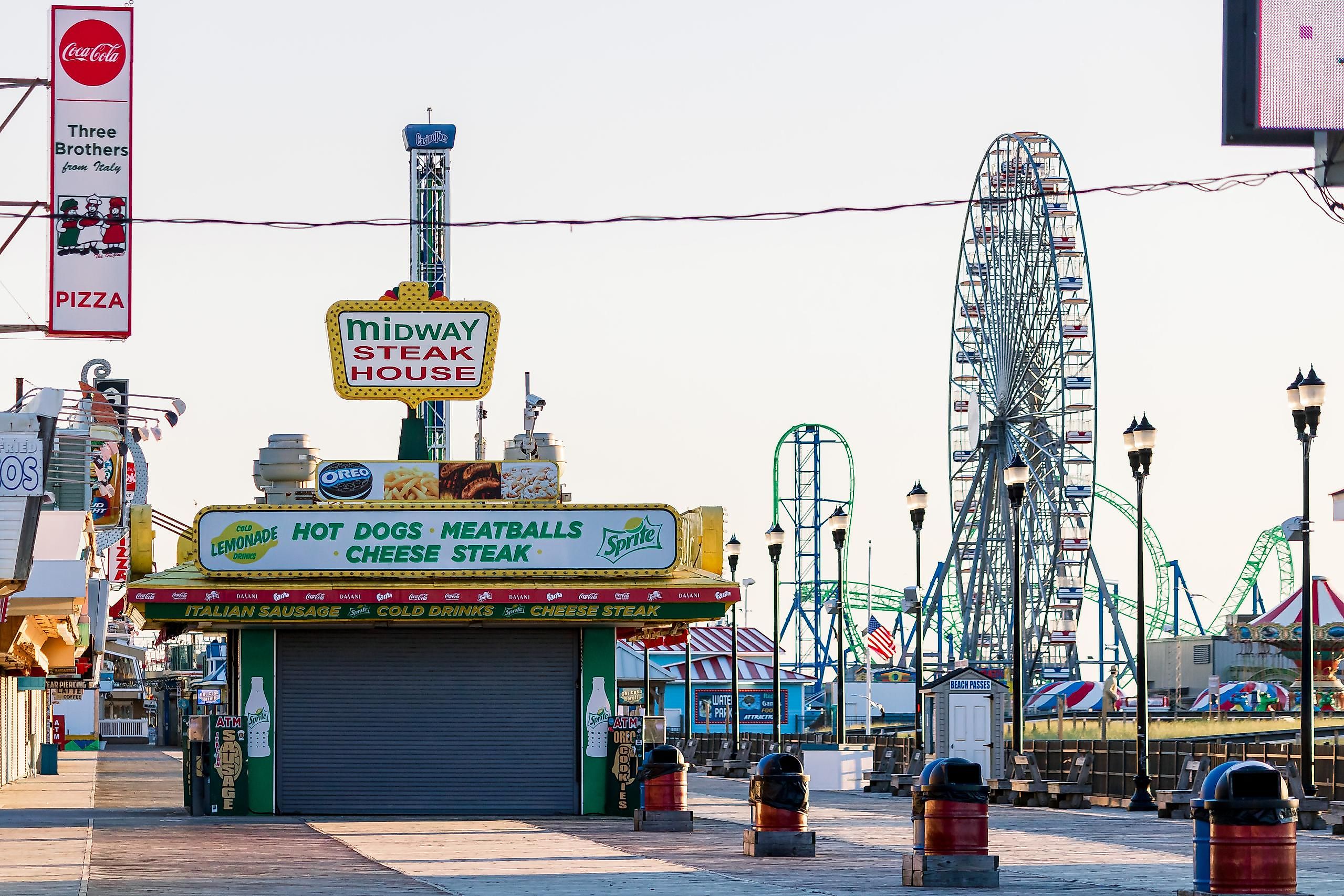 9 Most Beautiful Small Towns In New Jersey You Should Visit
New Jersey is home to a blend of suburban flair and rural landscapes resting within it many adorable small towns. As the Garden State, New Jersey has over 10,000 farms and produces more than a hundred different kinds of crops. There's no shortage in Jersey if you enjoy organic, natural beauty. However, it's also a manufacturing hub, with the infamous Trenton Bridge reading "Trenton Makes the World Takes," serving as a symbolic emblem of the state's high production levels. 
New Jersey also has some of the most excellent shorelines and even a few mountains in the north of the state. Whether you hope to enjoy live music, hike the hills, swim the ocean, or shop downtown, you will find what you seek in New Jersey. 
Red Bank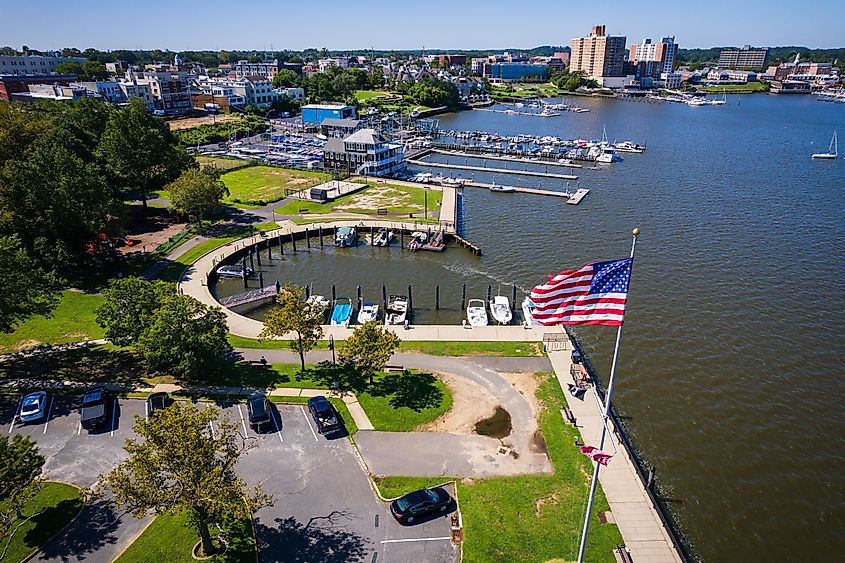 Red Bank is an idyllic town situated near the ocean and is one of the prettiest spots in New Jersey. Red Bank provides spectacular live music, food, and artistic expression throughout the city. It's great for a day trip or an extended weekend getaway, with many sites to see and fun places to go. 
Riverside Gardens Park is a must-see location on West Front Street along the waterfront. Nearby is The Oyster Point Hotel, which grants one of the best views of Navesink River and the surrounding park. It also serves fresh, seasonal dishes at the on-site Pearl Restaurant, including crispy red snapper, lobster bisque, and chimichurri steak. 
Visitors hoping to have a more adventure-filled experience should check out Trap Door, an escape room. They offer thrilling experiences and physical challenges, with characters like Jack the Ripper and Bogeyman.
Cape May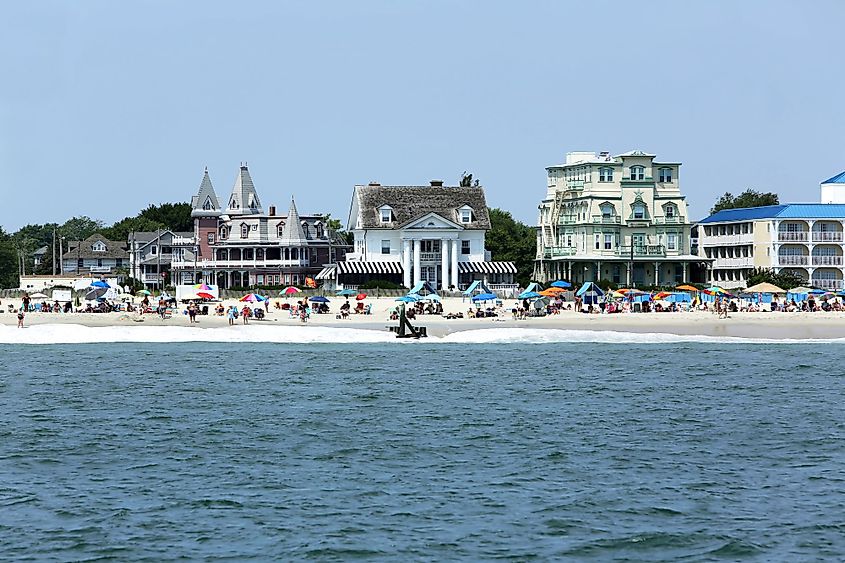 Approximately two hours south of Red Bank is the adorable seaside town of Cape May. This lovely community is just a few miles east of Delaware across the Delaware Bay and is one of the most southerly locations in the state. It's home to several charming sights, including the nearby Cape May Lighthouse and many well-preserved historic buildings. 
Stop by and spend a few hours at the Emlen Physick Estate, a well-preserved, charming Victorian-style home built in 1879. Take a guided tour of the estate and learn all about the family behind the 18-room home's construction. The tour will also take you on a trolley ride around town, throughout the historic district, and completely immerse you in the city's founding. This city is also home to the Harriet Tubman Museum. Harriet Tubman was a resident of Cape May in the mid-1800s, and the museum serves as a commemorative place of her life and work to liberate enslaved African Americans.
Seaside Heights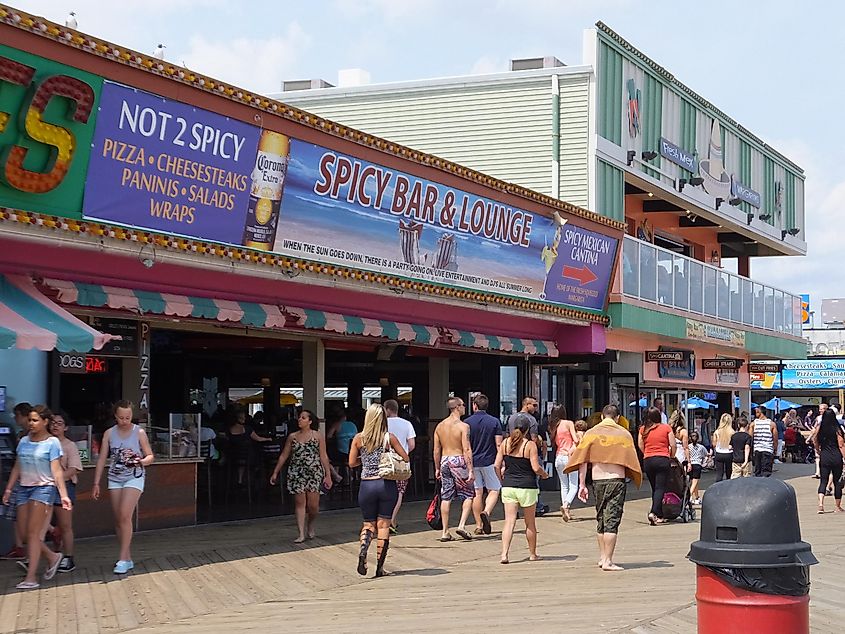 Further north from the southerly town of Cape May is the borough of Seaside Heights. This stunning township is a small beach location on the shores of the Atlantic Ocean, much like the coastal town of Cape May. However, it offers several features that make it a unique place, including an exciting boardwalk with rides, games, and tasty food. 
If you wish to get a taste of the early history of the township, visit the Seaside Heights Historical Society Museum. The site is home to the legendary Dr. Floyd L. Moreland Carousel and Wurlitzer 146 Band Organ, which served the community for over 80 years before retiring. Curious tourists can still visit the location, learn about the site's history, and get a peek at one of the original rides. 
Ensure you plan a few days to see all this location offers. The shore is stunning, and lifeguards are on duty during the summer, adding to the beach's overall safety and appeal. Between the gorgeous white sands and pristine ocean waters, you'll be able to have a delightful experience.
Point Pleasant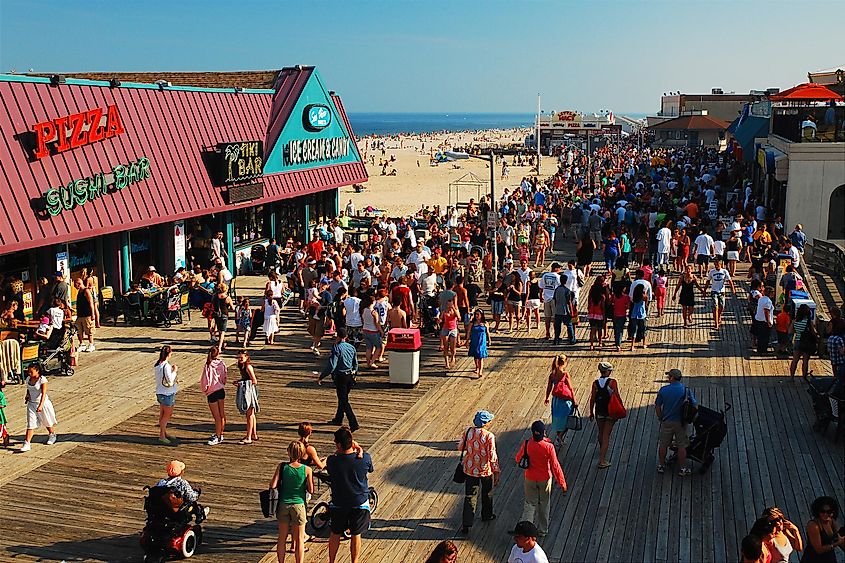 Point Pleasant is approximately a half-hour drive from Seaside Heights, another fantastic seaside township. The shore town has its own boardwalk and shoreline jetties. It's a favorite location for boating and fishing year-round, although summertime is the best weather for outdoor activities. 
Riverfront Park is idyllic for anyone hoping to have a calm afternoon, enjoying the splendid waterfront views. Riverfront Park sits along the Manasquan River across the water from Osborn Island. Check out River Avenue Beach nearby and appreciate the shore without the rough ocean waves. 
If you get hungry after a long day in the sun, visit Cookie Lady Cafe. They provide all types of decadent treats, including pancakes, egg wraps, and scrambles. Or, if you prefer, stop by Catherine's Farm to Table restaurant for fresh, locally grown foods in a calming and welcoming environment. 
South Brunswick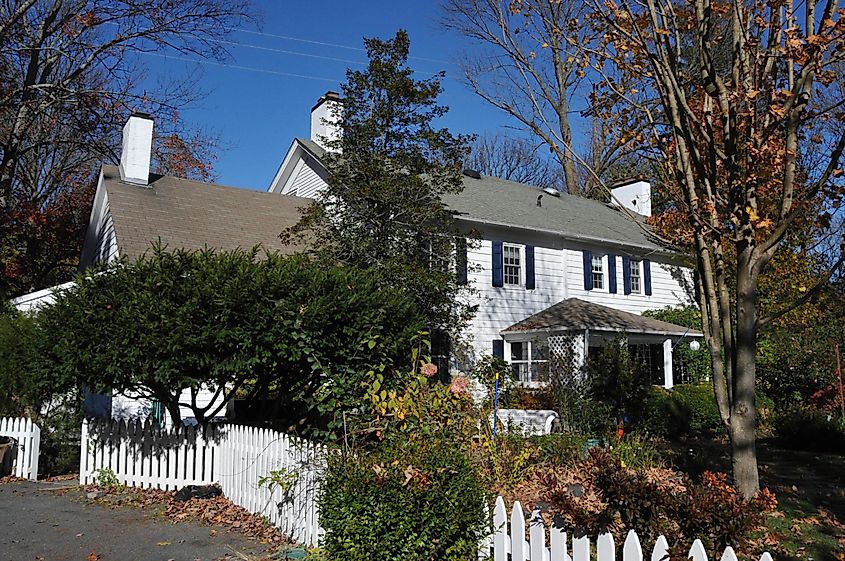 Moving further inland, about an hour northwest of Point Pleasant, is South Brunswick Township. South Brunswick is the perfect location to visit if you want a taste of the more rural areas of New Jersey. This gorgeous community has many parks, streams, and beautiful naturescapes. 
It's an excellent location to visit in the Spring and Fall when the many woodland areas are full of color. Pigeon Swamp and Lake Tarnofsky are charming, undeveloped areas worth checking out while exploring the region. Just beware of visiting during hunting season since these locations are open for deer hunting. Or, stop by and spend a peaceful afternoon at Davidson's Mill Pond Park. This site is perfect for a picnic, hiking, and fishing. 
It's a perfect place for any biking enthusiasts. The roadways are long and wide without significant car traffic. They provide beautiful views of the surrounding woodlands and farmland. In particular, Ridge Road and Deans Rhode Hall Road are spectacular spots to spend the day cruising and enjoying the tranquil sites. 
Jamesburg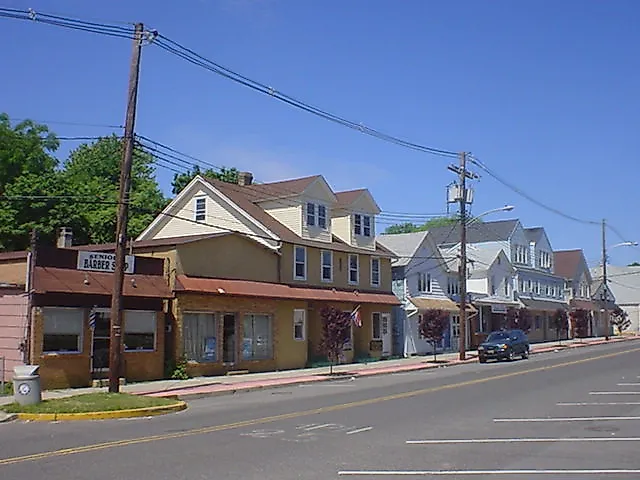 Jamesburg is a small, welcoming town just next door to South Brunswick. While both sites exhibit stunning natural views, Jamesburg is more of an urban environment than South Brunswick. Jamesburg has a long and diverse history, beginning before European settlement in the 1600s with the Leni Lenape Indians. After European arrival, a sawmill became the center of town commerce after its construction in 1685. 
If you love local history and cultural charm, drop by the Jamesburg Public Library on Gatzmer Avenue. Thompson Park and Zoo are some of the main attractions in town. Although the neighboring township of Monroe technically owns the park, it rests on the borders of the two municipalities. Thus, it's often a favorite local gathering place for both townships, offering stunning views of Lake Manalapan. 
If you enjoy a lovely picnic with friends, playing volleyball along lake shores, and exploring local wildlife, you'll love this park. You will also enjoy the vast ethnic foods in town, crafted by the many immigrants from South and Central America who help make this town unique and diverse. Drop by Don Pepe Bar and Grill for excellent foods prepared in the traditional Peruvian style. 
Englishtown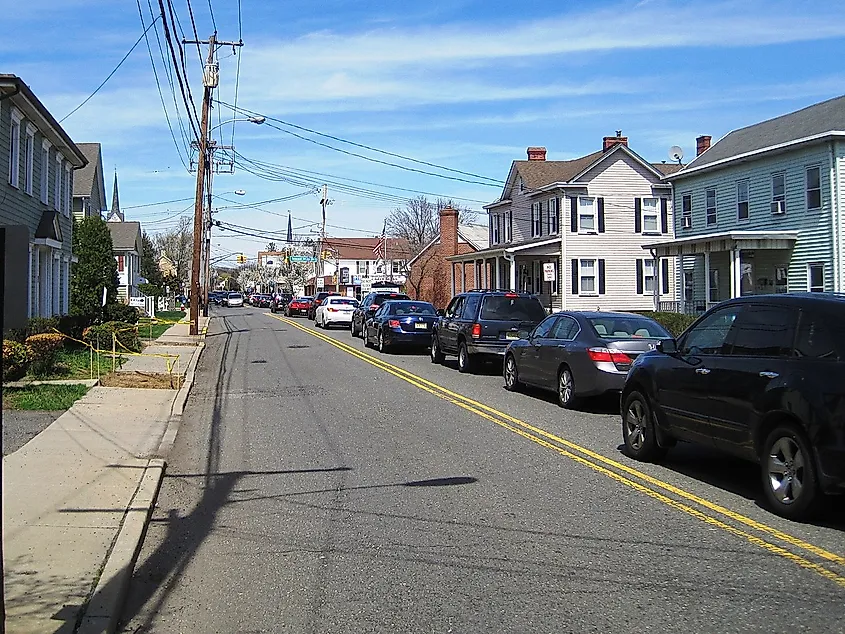 Englishtown is a rustic, charming little township just a few minutes southeast of Jamesburg. Best known for its fascinating history and period structures, this township prides itself in preserving and celebrating America's past. Several notable Revolutionary War-era homes and structures are lining the streets, making this a great place to visit for a front-row glimpse of the 1700s. 
Some of the most notable and beautiful sites in town are the Village Inn and Hulse Memorial Home on Main Street. The Village Inn once housed General George Washington after the Battle of Monmouth. The Hulse House was home to Moses Laird, who also hosted Washington for some time. Both sites are still in excellent condition and provide a fascinating glimpse into American history. 
Englishtown is also a prime location for nature lovers. The nearby Monmouth Battlefield in Monmouth County is the perfect place to see the pristine landscape and watch a reenactment of the legendary battle of the Revolutionary War.
Allentown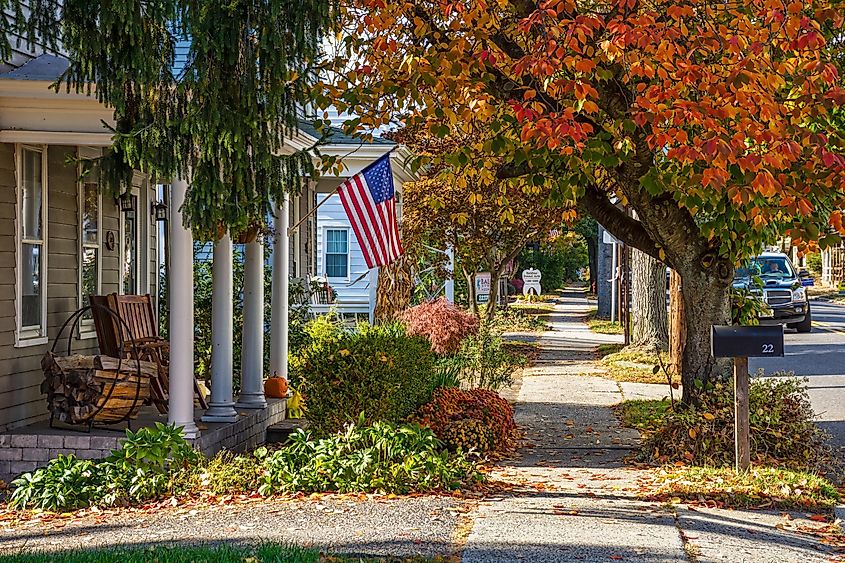 Allentown is another historically rich neighborhood of New Jersey situated approximately thirty minutes southwest of Englishtown. It's a beautiful community known for its natural splendor and many charming historic homes. Most homes are well-preserved and date back to before the 1860s, meaning there's lots of beauty and history to experience firsthand. 
Conines Millpond is a favorite spot for people hoping to get some fishing in or a hike in nature. There are several old cemeteries near the pond with some headstones dating back to before the 1750s. 
After a fun day exploring the local history in the glory of nature, get a delicious drink at the Moth Coffee Shop. This gorgeous cafe is on the site of an old grist mill, which was once an essential part of town, meaning you can see the early parts of the city while savoring a fresh beverage.
Chatham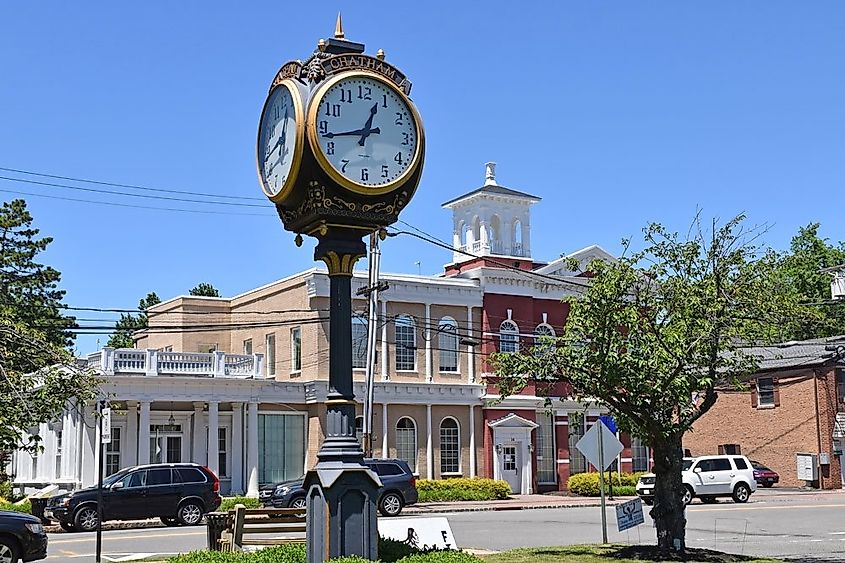 Chatham is a quaint town located approximately an hour north of Allentown in Morris County. It's known for its splendid natural charm and small-town vibe, with the banks of the Passaic River serving as one of the loveliest places for photos and exploration. 
Although, the northern parts of town are particularly appealing for anyone seeking a break in the woods. Check out the Milton Woods Path and Wuhala Woods, East and West. Also, visit the town center for some exquisite dining and shopping experiences. 
Fleur De Sel Patisserie and Bistro is an authentic French pastry shop on Main Street. The perfect finish for a perfect day, this stunning location is one of the most calming and satisfying locations in town.
In Conclusion
New Jersey is one of the three states comprising the tri-state area of the East Coast, along with Connecticut and New York. While New Jersey shares many similarities with these other two states, it has a unique culture, flare, and historical significance. It was one of the most important states during the American Revolution, with several important historical locations and landmarks, like Monmouth Battle Field, nestled inside its borders. 
The state's small towns are rich with all types of cultural backgrounds, sure to excite all who visit and are some of the prettiest towns in the area. Whether you want to explore the wilderness, see old landmarks, or taste some top-notch food, you'll find the experience in New Jersey.