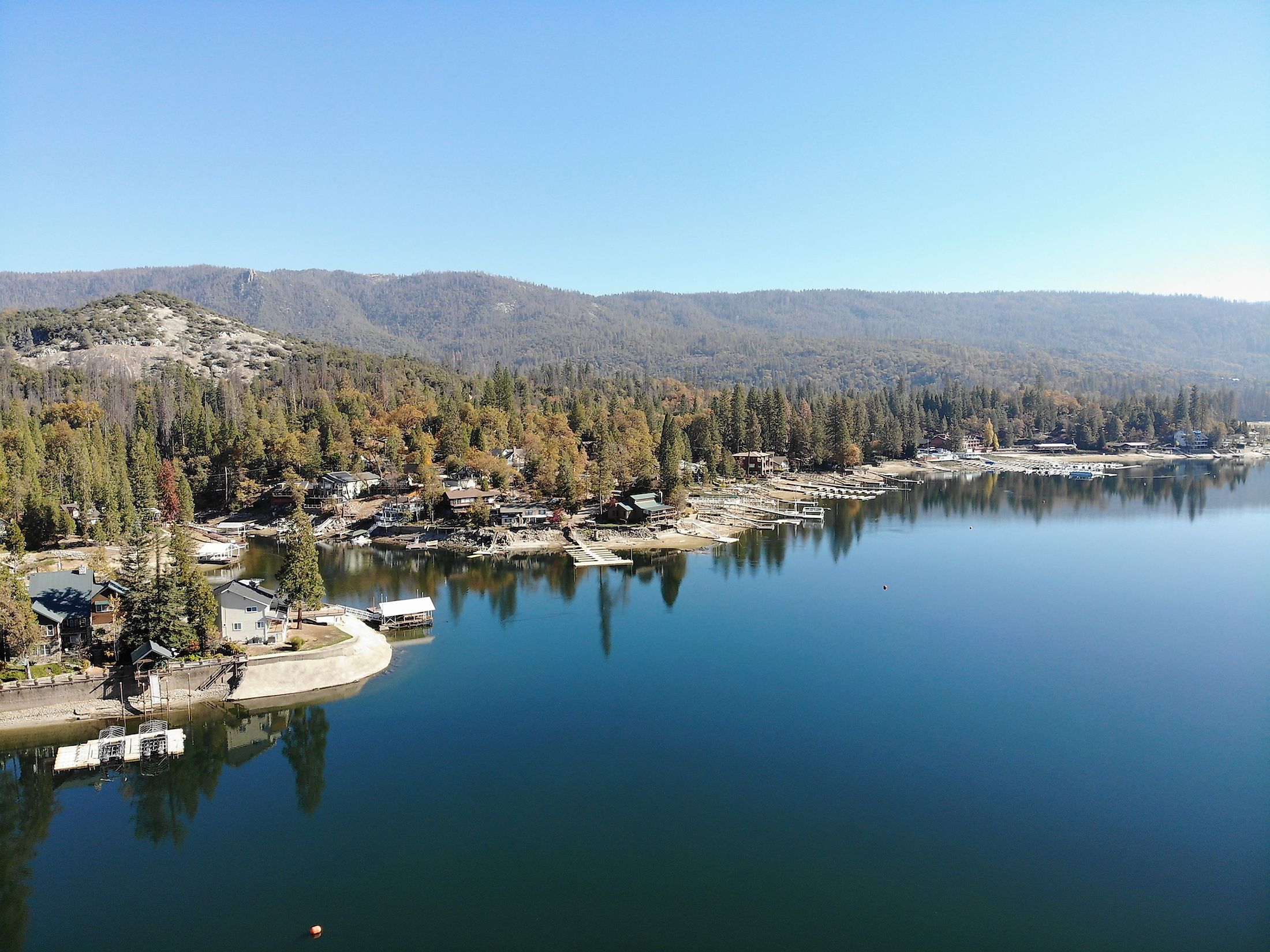 7 Must-Visit Small Towns Near Yosemite National Park
One of the most popular tourist destinations in the United States is Yosemite National Park – with good reason. Situated in the picturesque Sierra Nevada Mountains, the park spans 1,200 square miles of Californian forest. Whether it is the outdoor adventure you seek – hiking, rafting, camping, even rock climbing – or an authentic California Gold Rush town experience straight out of a Wild West movie, Yosemite is worth a visit. The park's attractions change over the course of the year: during the snowy winter months, both downhill and cross-country skiing are especially popular; in the spring, as the snow melts in the mountains, waterfalls abound; and in the fall, when the park is at its quietest, the changing leaves of the maple, oak, and dogwood trees transform the view. Here is our list of the top 7 must-see small towns near Yosemite Park:
1. El Portal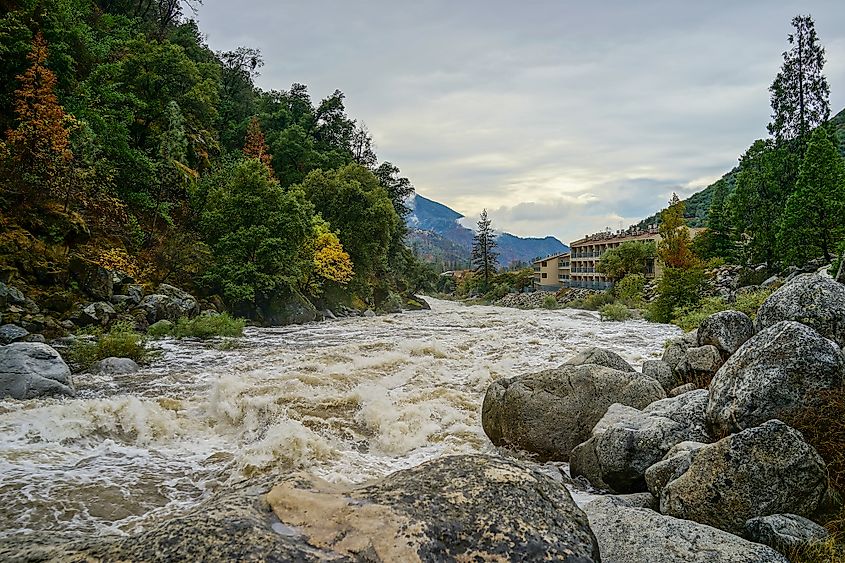 The drive to El Portal will take you along Highway 140, one of California's collection of Scenic Highways. It trails along Merced River canyon, and the first fascinating landmark you will come across before entering the town is Savage's Trading Post, which happens to be #527 of over a thousand Historical Landmarks in the state of California.
Mr. and Mrs. James Savage established the original trading post in 1849. Hiking, camping, swimming, and fishing locations surround El Portal and are perfect for the outdoor adventurer. Within the town, there is an impressive array of machinery and buildings leftover from the construction of the Yosemite Valley Railway, which operated from 1907-1945.
Only about 370 people live within the town, but it boasts a museum, as well as several lodges and inns with unparalleled views. Yosemite Conservancy offers wildflower and bird-watching excursions, in addition to sight-seeing walking tours.
2. Lee Vining
Located at the base of the Tioga Pass through California's Sierra Nevada mountains, Lee Vining has been called the gateway to Yosemite Park. Most tourists interested in exploring Yosemite or the Mono Basin tend to choose accommodations in Lee Vining for the duration of their visit.
Only 60 people live here, but there are a variety of options for hotel stays. During the fishing season, which lasts from the last Saturday in April to November 15, the population of Lee Vining and the surrounding area swells.
Bronze Bear Trading Post and Mono Market are worth a visit for the variety and shopping experience alone. Just 45 minutes away lies Bodie, the best-preserved ghost town in the country. At its peak in the 1870s, Bodie consisted of taverns, breweries, dance halls, and 10,000 residents. For an authentic wild-west experience, visitors can wander through this historic marvel's abandoned streets and empty buildings. 
3. Oakhurst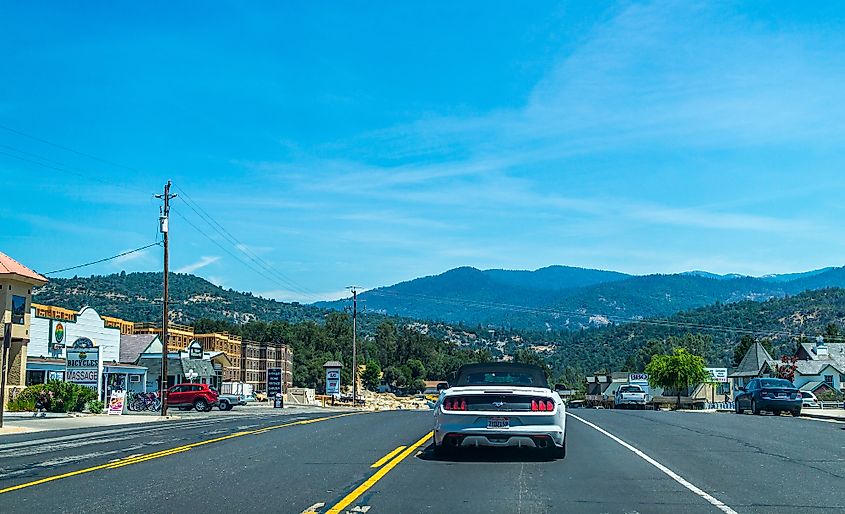 A fun fact about Oakhurst is that it was originally called Fresno Flats until being renamed in 1912. A historic village by that name now functions within the community, with a farmers market that meets on the third Saturday of each month. The population of Oakhurst is estimated at about 5,945 – making it the largest of the towns in Yosemite's surrounding mountains.
A trolley service that carries tourists to various locations throughout the town was installed as recently as 2021 and includes 15 stops on its route for tourism convenience. Speaking of train rides, why not visit the Yosemite Sugar Pine Railroad, just a couple of miles outside the city? Gold panning stations, a collectibles shop, and a museum all exist on the grounds, but that's not the best part – you can board the train and take a scenic tour through the Sierra mountains on a one-hour tour called The Logger or the three-hour-long Moonlight Special.
4. Bass Lake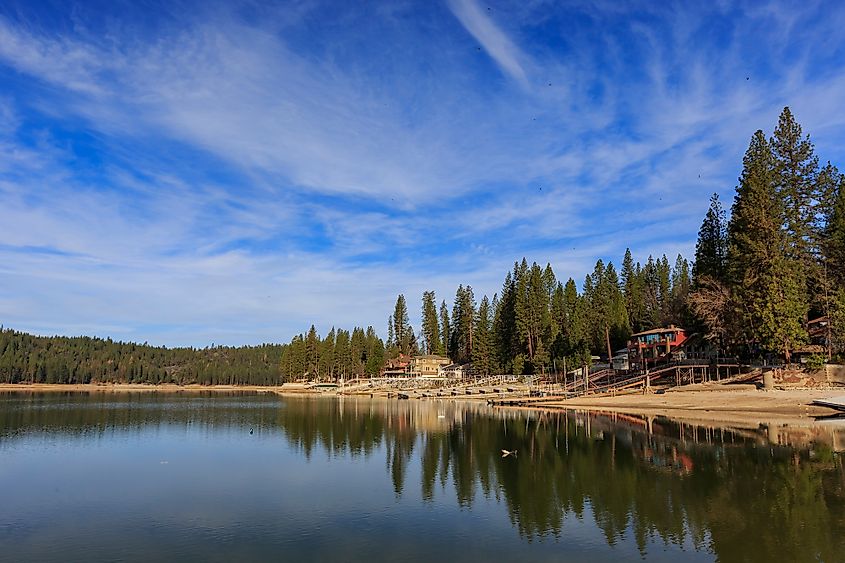 The community of Bass Lake lies to the southeast of Yosemite by 4.5 miles. Considerably larger than both Lee Vining and El Portal, the population of Bass Lake is a reported 575 people. Bass Lake's Marina rents out pontoon, wake, and fishing boats, jet skis, kayaks and canoes for all the water sport recreation imaginable.
Had your fill of the outdoors? Treat yourself to a service at Pines Spa. Whether you are setting out to savor Casa Velasco's Mexican cuisine or perusing the collection of goods on display at Good Ol' Daze gift shop, you are sure to discover that Bass Lake has more to offer than your average small town. The lake for which the town is named boasts seven separate campgrounds, ranging in size and commodities.
Not interested in roughing it? Take your pick from a range of lakeside resorts and vacation rentals. The best part: Bass Lake takes pride in their festivals, which are held in every season of the year. Past celebrations have included theatrical performances, live music, exotic dancing and firework displays!
5. Mariposa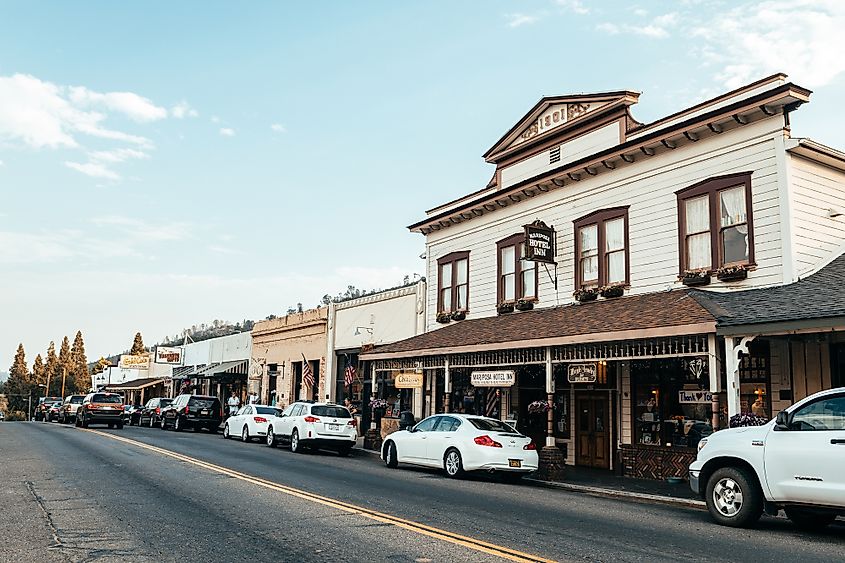 When the California Gold Rush brought swarms of people to the state in the mid-1800s, Mariposa was the southernmost city to be founded. Mariposa was settled in 1849, a year before California achieved statehood. The town suffered many devastating fires in its early days; as a result, the modern townsite is composed of a bewildering mix of recent developments and the fascinatingly old buildings that were left untouched by the fires.
Main Street is as true a representation of the Old-West as you will ever find, and the town's courthouse – built in 1854 – happens to be the oldest courthouse to have remained in continuous use since its opening west of the Rocky Mountains. Another fun fact about the town is the reasoning behind its name: it is said that early explorers witnessed clouds of monarch butterflies settling here for the winter. Today, roughly 1,525 people call the town of Mariposa home.
6. Groveland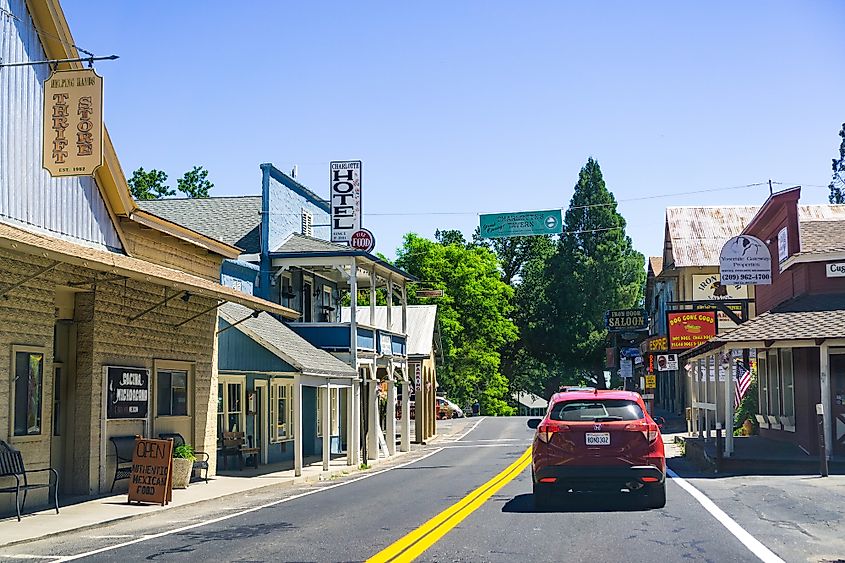 About 530 people live in Groveland, located 37 miles from Yosemite National Park. Named Big Oak Flat at its founding in 1848 and renamed Groveland in 1863, this small town centers around an impressive Main Street (Highway 120). This is where you will find the town's collection of shops, hotels, restaurants, and, best of all: California's longest operating Saloon, the Iron Door.
This little piece of history was established in 1852 and continues to serve up an authentic western experience. In contrast to the old saloon is the newly established Around the Horn Brewing Company, where patrons can enjoy various craft beer.
It is not hard to keep busy in this town, despite its size: visit the nearby Tuolumne river for first-rate white water rafting, or take horseback riding lessons and book trail rides at the Pine Mountain Lake Equestrian Center.
7. Wawona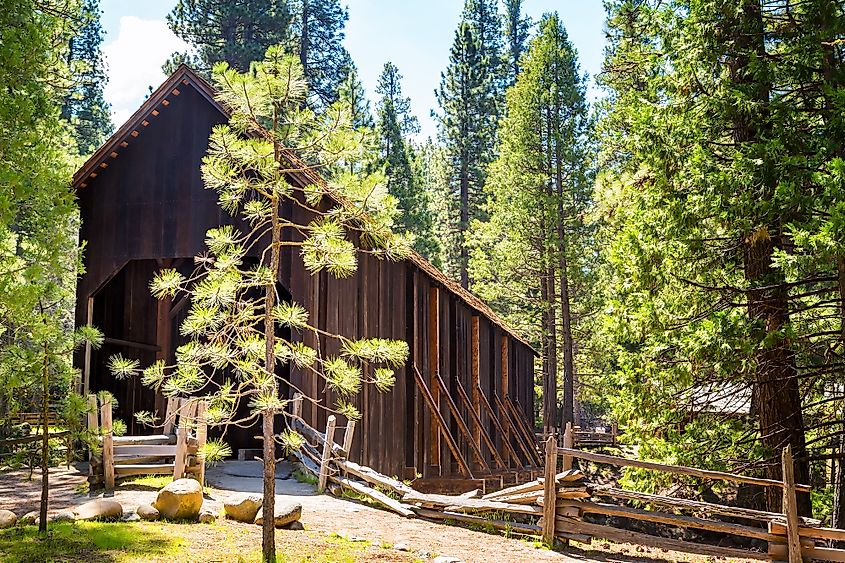 Home to about 160 people – most of whom rent rural properties – Wawona is situated in the incredibly fertile San Joaquin Valley, just 27 miles from Yosemite. Wawona is considered a "pioneer in the frozen fruit industry" and has made a name for itself by cultivating, freezing, and exporting a variety of mouth-wateringly fresh fruits: peaches, pears, strawberries, plums, and more.
Book your stay at the classic Victorian-era Wawona Hotel, established in 1856, and enjoy access to their 9-hole golf course, an outdoor swimming pool, horse stables, and a weekly summer barbecue social event. The town's pioneer past is preserved in Wawona's Pioneer Yosemite History Center. Here, beasts of burden haul wagons through the streets, and an old blacksmith cottage stands alongside a Chinese Laundry Building in an impressive representation of the people and experiences that shaped such early American townships into the unique tourist destinations they are today.
Ranging in size but all equally fascinating, these small towns hold a special place in California's Gold Rush history. Whether the population is 100 or 1000, these communities do their part to preserve the culture and promote the tourism of Yosemite National Park. One cannot help but gain an appreciation for culture and history alike after visiting these towns and wandering through their wild-west style streets, complete with centuries-old buildings and still-operational saloons. If you plan to visit Yosemite, you can't go wrong by staying in any of these seven small towns.