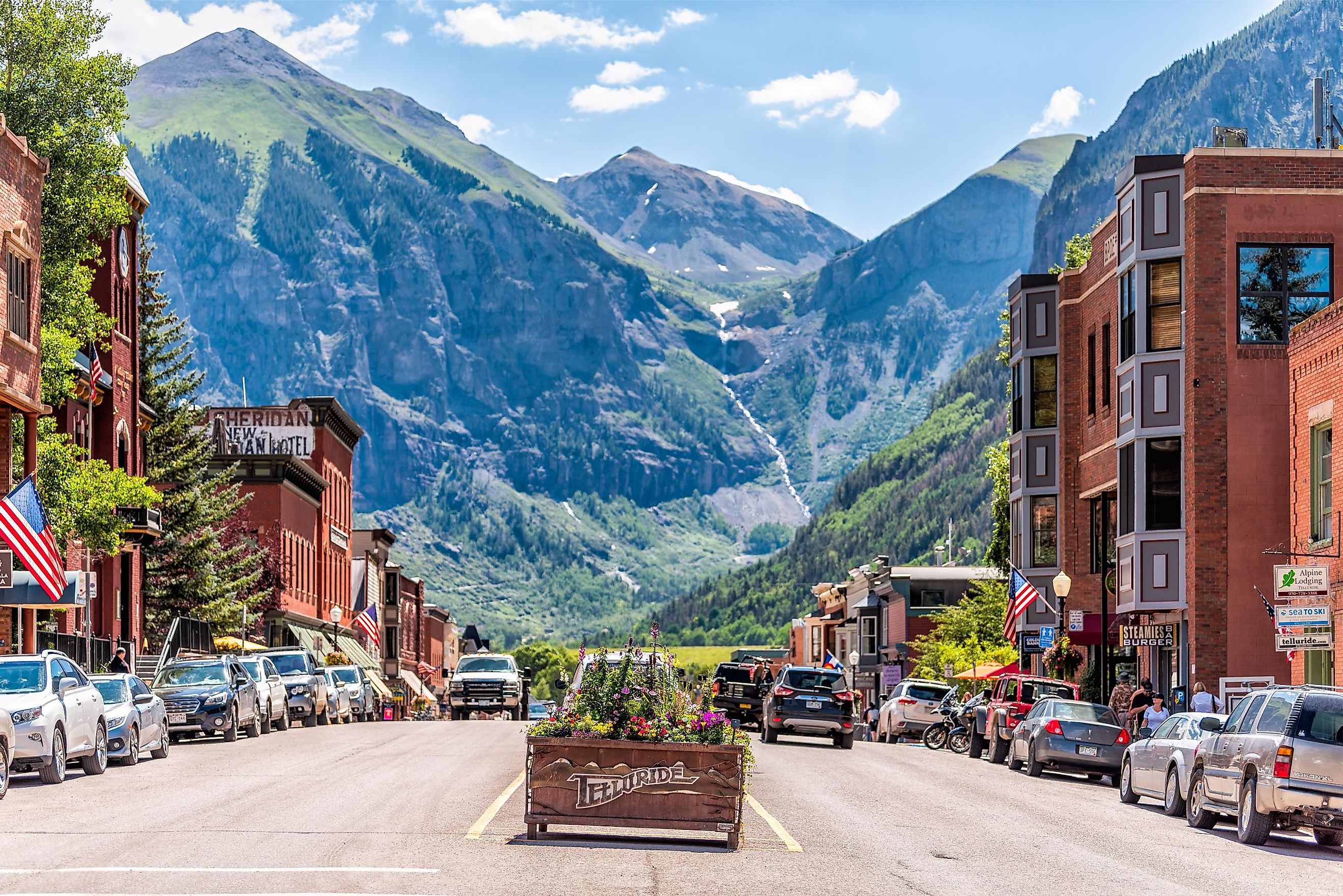 7 Most Charming Mountain Towns in Colorado
Are you desperate for a little fresh air? High above the arid canyons and plains of the west, the crispest of breezes can be discovered tucked away in the valleys of the Colorado Rockies. Each of these 7 delightful stops has a secret to its success hidden away, discoverable through  culture, events, and local charms. Be it winter sports or summer festivals, each of these destinations manages to draw in onlookers all year long.
Frisco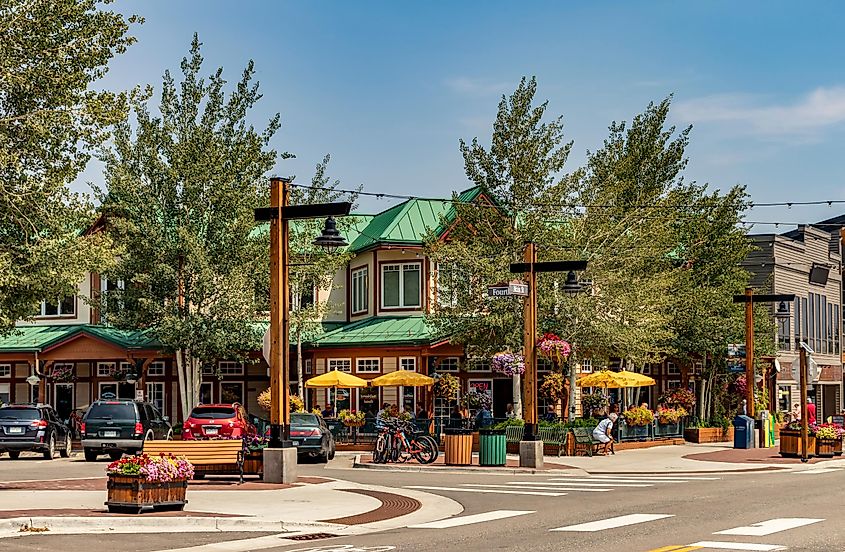 If a utopia existed for the archetypal outdoorsman, it still might pale in comparison to Frisco. A town of roughly 3,000, Frisco is engulfed by cinematic valleys and cliffs, as well as all the perks of being adjacent to the sizable Dillon Reservoir. The town was founded by Henry Recen during the cusp of the Colorado silver boom and named Frisco in an attempt to convince the Saint Louis-San Francisco railway company to set up a railroad there.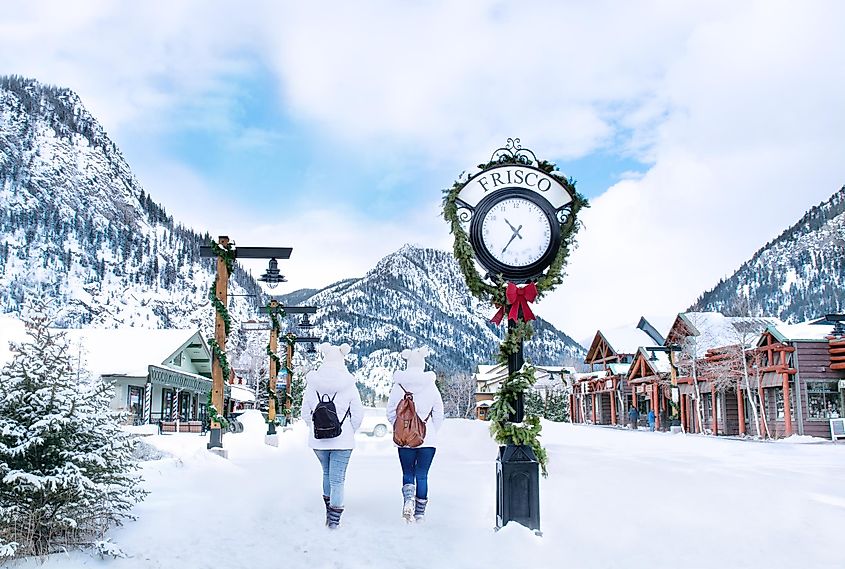 In the winter, skiers enjoy the four nearby resorts, and the Frisco Adventure Park is a perfect tubing opportunity for all ages. Summertime activities revolve around the many accessible hiking trails, the marina, and the annual BBQ festival. The festival includes live concerts, and a 6-kilometer footrace, and is hosted on Father's Day weekend each June. Historical, active, and beautiful: Coloradans agree that Frisco is the town to settle down in.
Telluride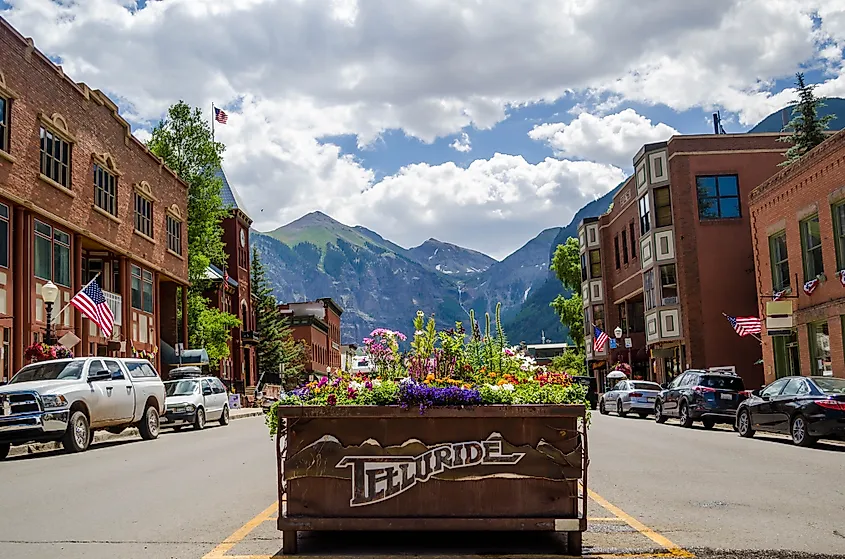 A modest town of fortune and redemption, Telluride rests in the nestle of grand peaks and steep sweeping woodlands. Many of the 30+ hiking trails sit at elevations around 14,000 feet, giving them the capacity to take your breath away. The area became the site of a gold rush after a mid-1800s jaunt as a silver mining camp. Before its investment in a tourism overhaul around 1980, the town's reputation suffered from dangerous working conditions for miners as well as occasional smuggling activity. Currently, the area is considered "Colorado's best-kept secret" with a litany of activities available, such as kayaking, mountain biking, rafting, and summer festivals. A hot air balloon event is typically scheduled around early June of each year, so if you believe the sky is the limit, try to convince an aeronaut to take you on a Tellu-ride.
Silverton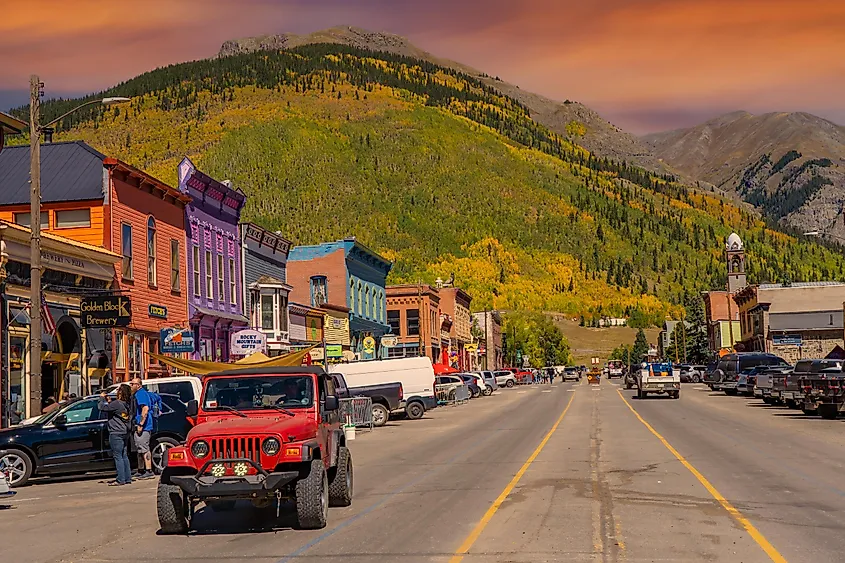 Silverton has the kind of real estate that leaves no question as to why the town chose to settle where it did. A gorgeous swath of vibrant plains cozied between four highland walls, the town sits squarely in southeastern Colorado between three national forests. Despite ore strikes as early as 1860, 20th-century fatalities from influenza and avalanches prove that 'not all that glitters is gold.' The town bounced back by encouraging tourism, featuring itself in western films, and embracing winter sports. Shaun White's mysterious 'Project X' training site was located here which enabled him to pull off the Olympic Gold-worthy 'Double McTwist 1260.'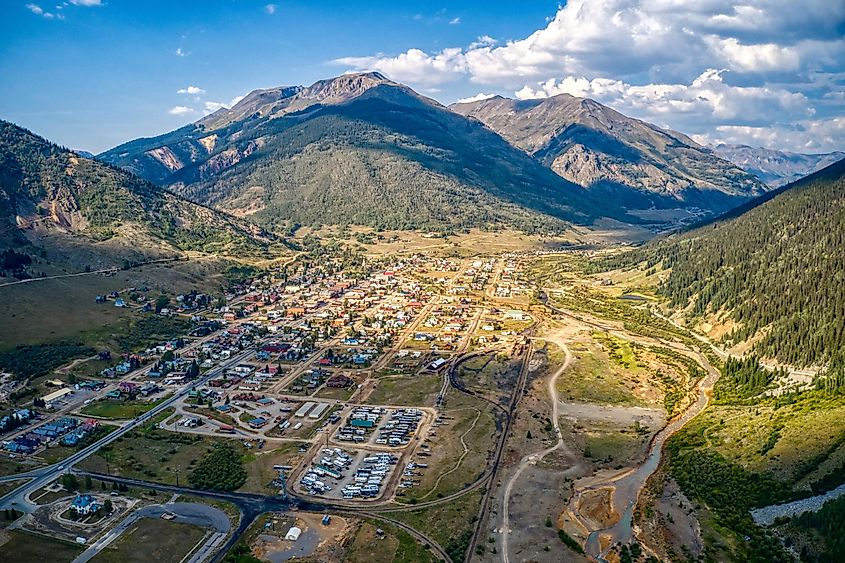 Moreover, lovers of the old west are pleased to see the countless historical structures still standing in Silverton, such as old saloons, train depots, and churches. Without a doubt, Silverton is the place where rocky dreams are born.
Estes Park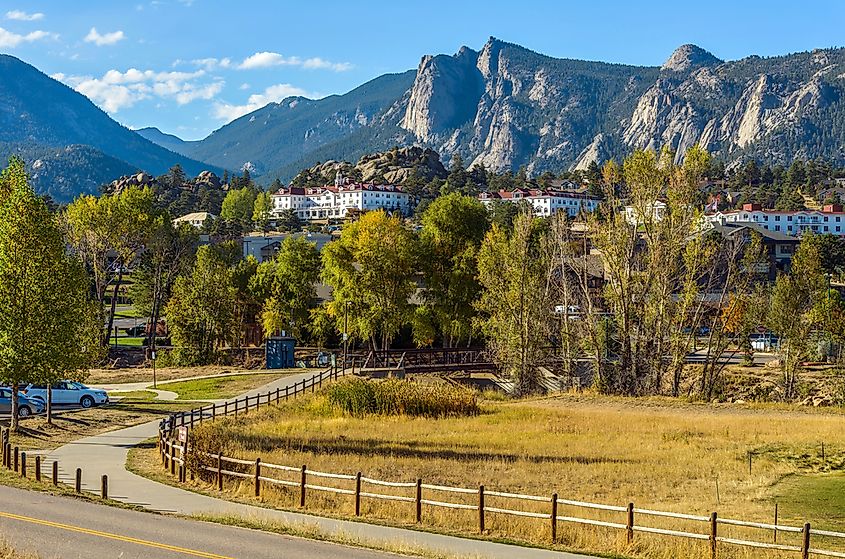 The search for El Dorado ended with the discovery of Estes Park; who needs gold when a place like this exists? Inhabited and disputed over by three indigenous groups until the mid-20th century, Joel Estes recognized the potential the area held and laid claim to it in 1863. The successor, Griff Evans, pushed for the land to become a 'dude ranch' specializing in mountaineering and hunting but ran into some trouble when he put some lead into a competing guide, Rocky Mountain Jim. More recently, the area is famous for hosting the hotel that inspired Steven King's The Shining as well as being the birthplace of the legendary Everest climber Tom Hornbein. A small population of 6000 still encircles Lake Estes, within the cocoon of local foothills, and a visit to the Aerial Tramway will leave no question as to why the town hosts the Rocky Mountain National Park HQ.
Beaver Creek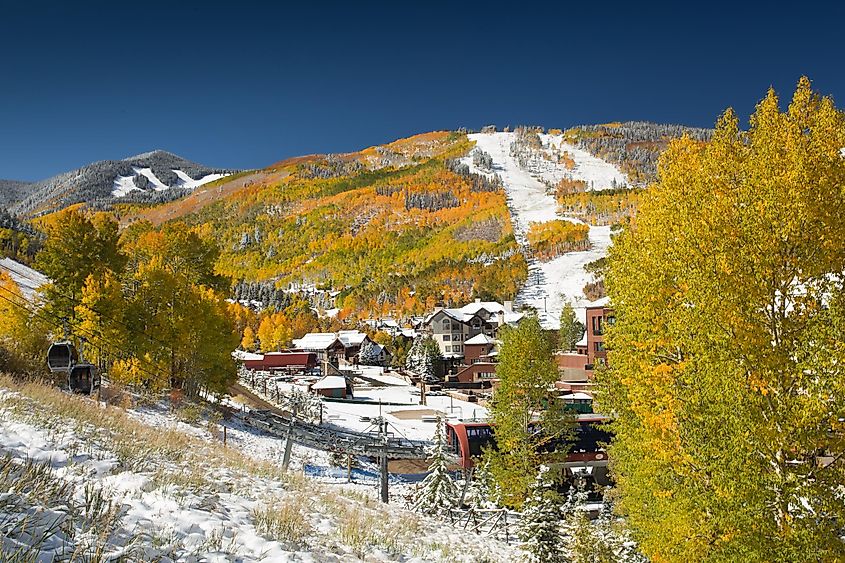 This ski resort town is for those committed to comfort. For one thing, the season pass is remarkably fair in comparison to individual visits, and the resort goes above and beyond to welcome beginner and intermediate guests. In the summer, there are theater events and local hiking, but the reality is that this village eats, sleeps, and breathes winter sports. It goes without saying that the landscape is stunning, but guests have also become fond of the white glove treatment by the staff. Uniformed employees dish out trayfuls of homemade cookies, escalators take bulky gear straight to the lifts, and housing is designed for long-stay guests to ski in and ski out. Ideal for shopping and exploring, the town is praised for hosting a more intimate atmosphere than other, often crowded, big-name parks. Beginner-friendly and eternally picturesque, Beaver Creek is truly the sanctuary of Kierkegaard's aesthetic.
Vail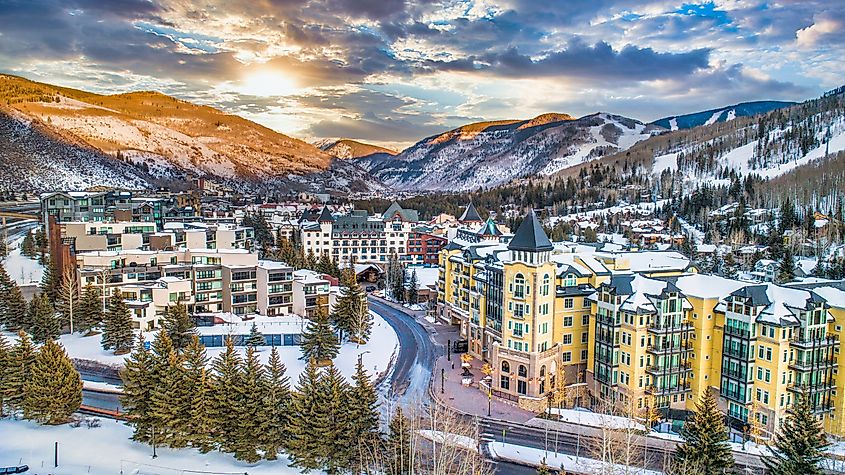 The 'Disneyland' of the mountains, Vail is globally recognized as a top hub for alpine sports. Moreover, the town is lauded for its Swiss architecture and all-season festivities. Golfing, mountain biking, horseback riding and carriages, and fishing are just a handful of the summer options. Vail is considered a music, dance, and film festival center as well. The secret of success is that the town was designed to be this way since 1962, from the ground up. A group of World War II veterans scouted the location and within a decade it became Colorado's premier skiing hub, despite beginning with just a single gondola. The slopes are technically leased from the U.S. Forest Service, and the village hosts about 5,000 permanent residents, some of whom were President Gerald Ford and Olympic winner Lindsey Vonn. The culinary world has also set up shop here, but diners can rest assured that a single day on the slopes will burn away any guilt from overindulging.
Buena Vista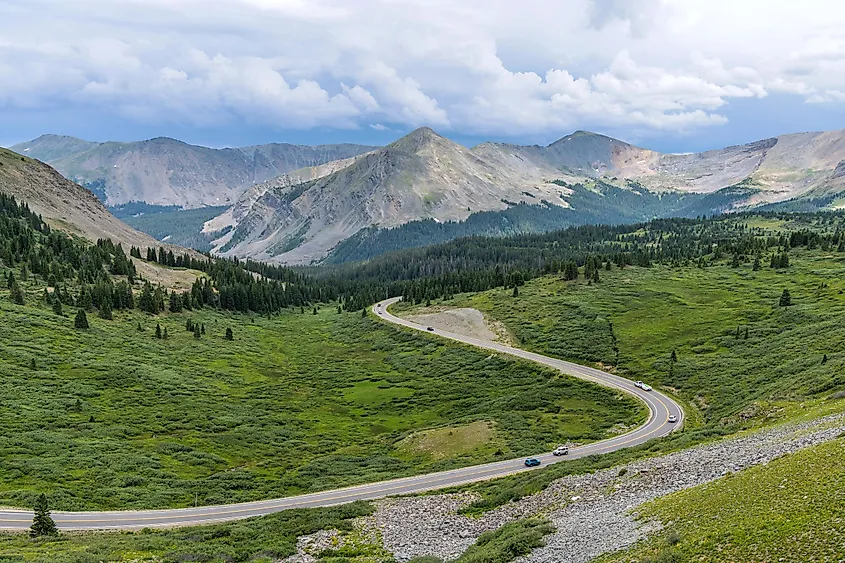 I love "B-yoo-na Vista!" Shout that endearing pronunciation to a local, and they will embrace you as one of their own. Founded in 1864, Buena Vista sits nearly 8,000 feet above sea level and is as prized today as it was 150 years ago for its agricultural potential. Many other mining towns were swept away by the ever-bucking market, but the massive and fertile valley that ~3,000 people call home has never failed its people. What is even more precious, is that many of the original structures from the late 19th century are still standing, as if they are a gift from generations ago. The local Heritage Museum, with its life-sized mammoth statue and artifacts, transports guests to an era that has nearly been forgotten. Another activity that could easily be dubbed the town sport, is any imaginable type of rafting. For some, quiet walks to scenic overlooks or meditations by the high-elevation lakes provide a precious source of introspection. If tourist traps are your kryptonite, give the down-to-earth Buena Vista a chance.
Seven small towns, seven large experiences. By nudging up to a local, you may even come across that once-in-a-lifetime trail which many have missed. Considering the endless snowy peaks that overwhelm the senses of first-time travelers, you may even manage to blaze your own trail! A word of caution; glade walking is magnitudes easier to master than glade skiing. Even after a bumpy day on the slopes, however, crackling hearths and hot cocoa await the weary straggler, who comes to be replenished at the many lodges that these towns host. It is in those quiet moments by a rustling fire that one may begin to understand the Coloradan spirit… 
 "The mountains are calling and I must go."
-John Muir