With a population of 5.7 million residents, Minnesota is also the 12th largest State in the USA. Affectionately known as the "Land of 10,000 Lakes", this upper midwestern land is indeed full of fresh bodies of water, totalling over 14,000! In fact the name Minnesota itself is derived from a Dakota indigenous word meaning "clear blue water". For the residents and visitors of Minnesota's lake towns then, a most beautiful and charming experience is sure to be found. This article looks at 7 Most Charming Lake Towns in Minnesota.
Albert Lea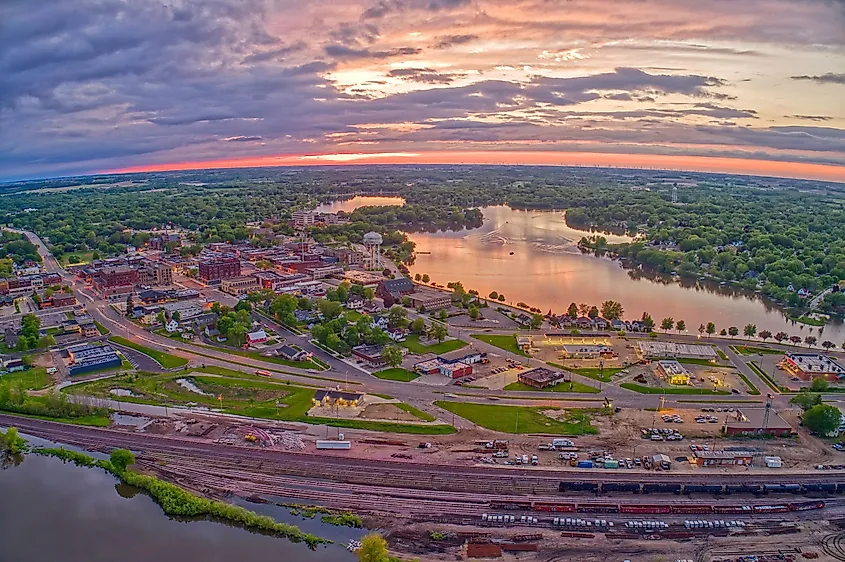 The seat of Freeborn County, Albert Lea was first settled in 1855 and named after the surveyor of the same name, who mapped much of Minnesota in the 1830s. Near the border with the state of Iowa, this town is home to just over 18,000 residents and is situated on the shores of several lakes. Including Fountain Lake, Goose Lake, and Lake Chapeau, Albert Rea is truly a scenic place where beautiful panoramas are never in short supply.
Known for its population of lakeside pelicans, visitors and residents can marvel at these special birds in a quiet and relaxing atmosphere. And when not near the water, the town offers plenty of great restaurants, shops, markets, and charming houses ensuring a most endearing Minnesota nice experience.
Brainerd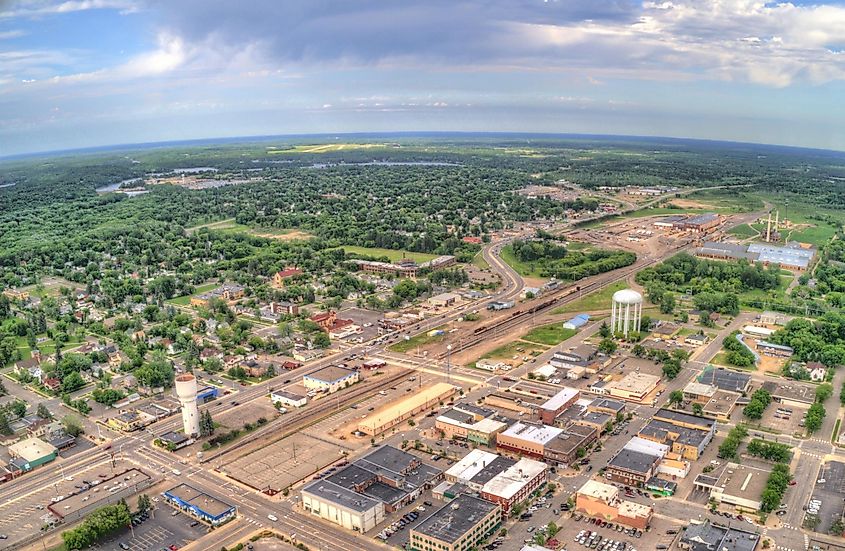 Surrounded by hundreds of little ponds and lakes, Brainerd straddles the 182 kilometre long Crow Wing River, and is a popular destination for fishing, water sports, biking, and golf. Indeed whether its swimming, canoeing, and even water skiing, Brainerd's waterways are always filled with an endless possibilities for fun.
Outside of its lake attractions, this town has many other cultural attractions for a variety of tastes. Enjoy the Lakes Area Music Festival and its programs of the very best in classical music, or simply stroll through the historic downtown area. Here view restored 19th century edifices and experience all the charm of tasty local restaurants and quaint shopping outlets. In Brainerd whether one spends time on the water or on land, a memorable holiday is sure to be had.
Prior Lake
Named after the 1,164 acre lake of the same name, the town of Prior Lake is a serene and calming town, perfect for families, solo travellers, and anyone who loves the beauty of raw nature. Founded in 1891, Prior Lake is one of Minnesota's oldest communities and its convenient access to the eponymous lake has made it a popular tourist destination for decades.
Sought after for its fishing and water sports activities, Prior Lake and town is indeed an attractive place to enjoy fun on the water, while also offering plenty of great cultural events. Stop by the Farmer's Market for locally produced goods, and perhaps take home a most special lake side souvenir.
Bemidji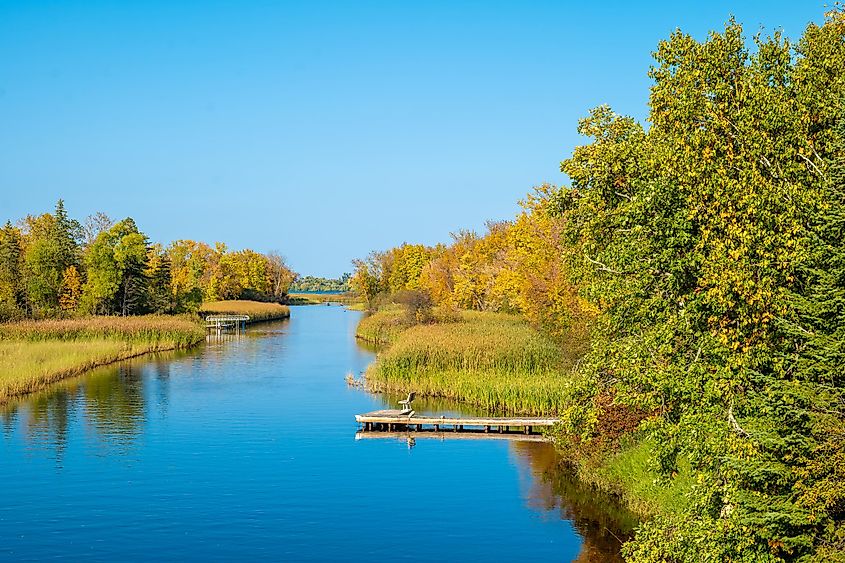 From an Ojibwe word meaning "lake with crossing waters", the town of Bemidji lies on the shores of Lake Bemidji which feeds into the Mississippi River. Founded in 1888 and home to a population of just over 15,000 residents, visitors to Bemidji will immediately be greeted by the giant statues of American folk heroes Paul Bunyan and his Blue Ox.
With cold winters and mild summers, a number of lake side activities can be enjoyed here and besides Lake Bemidji, residents and tourists can visit a number of other smaller bodies of water in the surrounding area. These include Big Wolf Lake, Lake Irving, and Lake Plantagenet, respectively where swimming, camping, fishing, canoeing, and walking on the water's edge are all on offer. And when not near the lakes, a number of tasty local restaurants, diners, cafes, and other establishments round out any trip, in a place where unique memories are always ready to be made.
Walker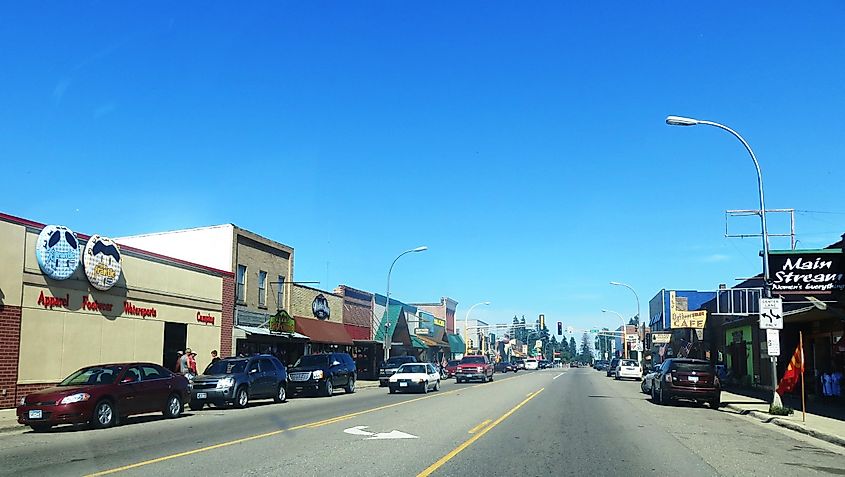 Seat of Cass County, Walker is a small community of just under 1,000 citizens right on the southwestern corner of Leech Lake. Minnesota's third largest body of water, Leech Lake is a great place for anglers for some abundant catches of Walleye and Northern Pike. With mild summers and cool winters, Walker is a generally comfortable place to visit year round, and ice fishing is also amongst Leech Lake's most popular activities.
In addition the beautiful Chippewa National Forest is just a short drive from Walker, where wonderful opportunities for hiking, biking and wildlife watching can be found. Enjoy stunning lake side views, vast forested areas, and the sounds of nature in a park spanning over 600,000 acres.
Willmar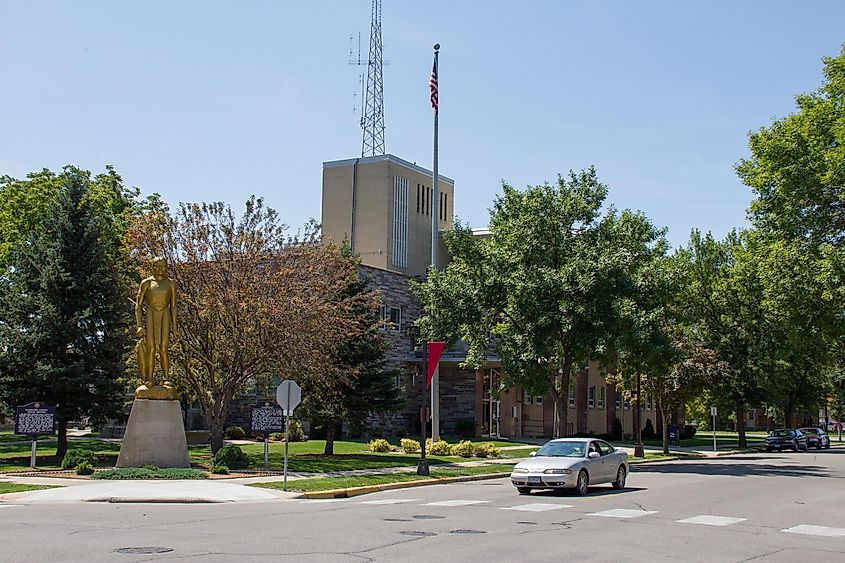 Some 240 kilometres south of Walker, lies the town of Willmar and its population of just over 21,000. Seat of Kandiyohi County, Willmar was first settled in the 1850s and is amazingly surrounded by an area of some 300 lakes! Including Horseshoe Lake, Clearwater Lake, Green Lake, Lake Florida, and many more, there is indeed never a shortage of lake fronts to choose from near Willmar.
All short driving distances from the town, visitors and residents alike can enjoy such activities like canoeing, swimming, fishing, water skiing, and of course ice fishing in the winter. Known for its mild summers and cool winters, Willmar certainly does its part when contributing to Minnesota's "Land of 10,000 Lakes" moniker. For when in this town, the question should not be "May we go to the Lake?", but rather "Which one?".
Minnetrista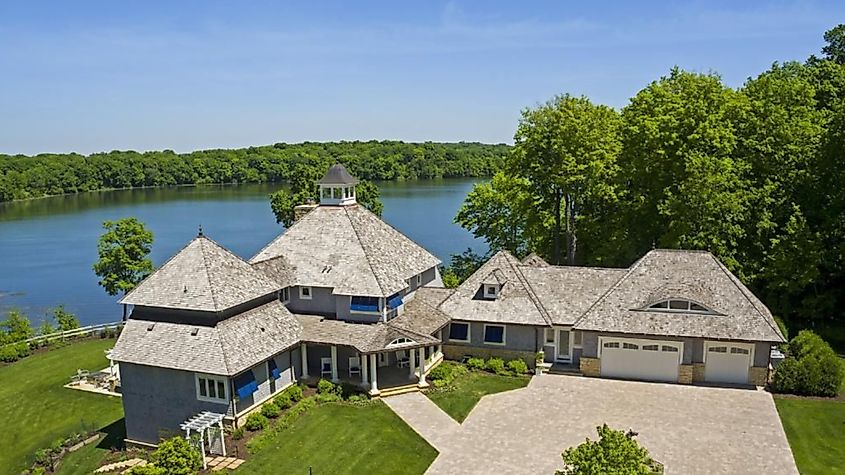 Just a 35 minute drive from Minneapolis, the town of Minnetrista meaning "crooked water" in the Dakota language is a charming locale with several surrounding lakes. Most notably is surely Lake Minnetonka that covers an area of nearly 15,000 acres, and that attracts visitors from across the United States. Popular for fishing, swimming, boating, and other water sports, the town of Minnetrista is the nearest metropolis to the Lake's shores.
Yet the Minnetonka is not the only lake one can visit in town, and time spent at lakes like Whaletail, Mud, and Saunders is too filled with opportunities for some aquatic fun. And be sure not to miss the Lake Minnetonka Regional Park, where various hiking and biking trails, picnic areas, and even golf courses can be found, making for a truly exciting day.
Minnesota is rightfully known as the "Land of 10,000 Lakes", and anyone who travels through this State will surely stumble on a body of water. Its lake towns are then some of the most beautiful and fulfilling places any tourist can hope to visit, where outdoor fun and unique history meet to create truly special destinations. From fishing to boating, and everything else in between Minnesota's lake towns are absolute treasures to explore and enjoy.