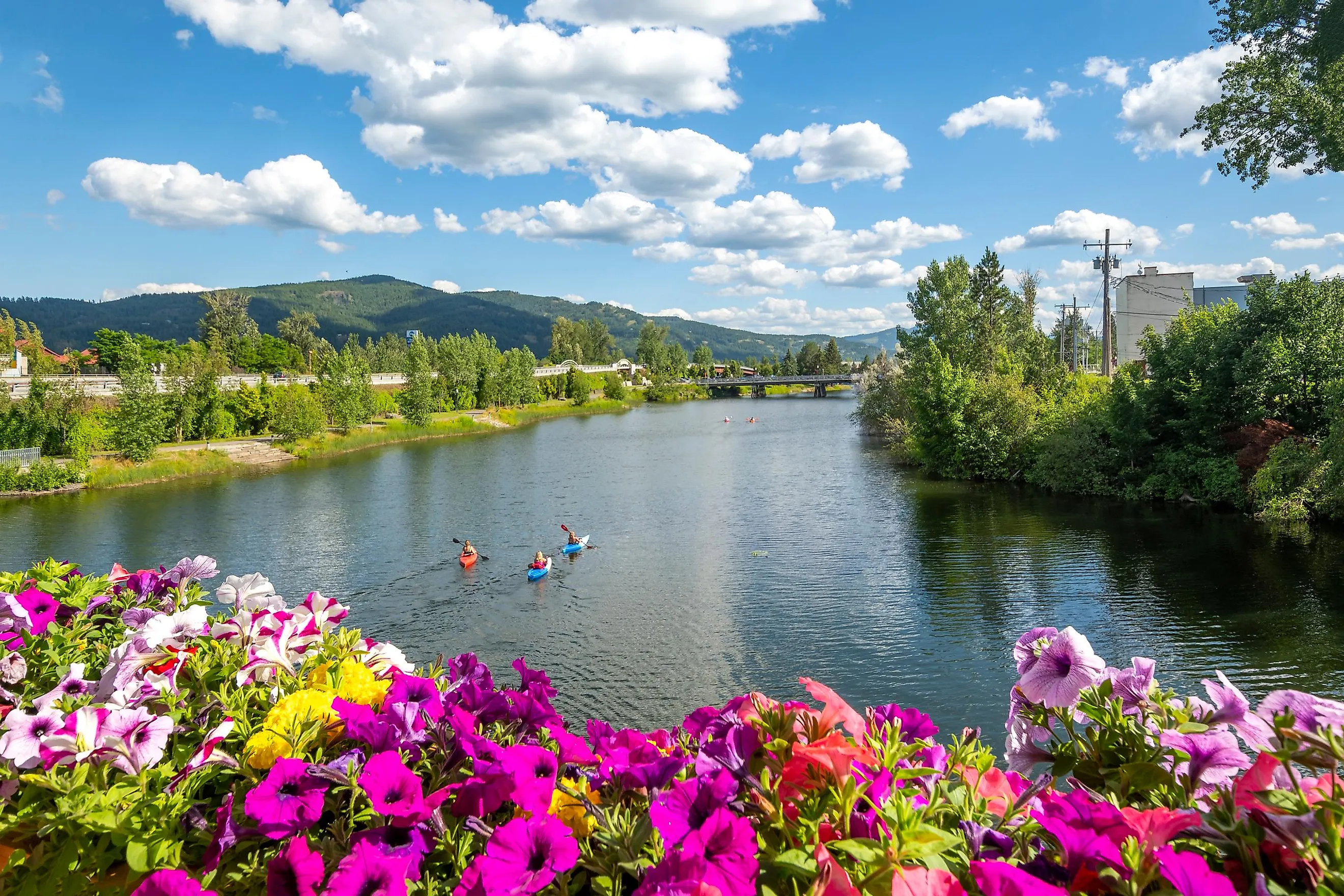 7 Best Small Towns in Idaho For A Weekend Escape
Are you itching for a break from the city's hustle and bustle? Idaho's small towns offer the perfect escape with their stunning natural beauty and boundless outdoor recreation opportunities. This state is a haven for adventurers and relaxation seekers alike, with a wide range of small towns to suit every taste. Whether you're seeking heart-pumping winter sports in Ketchum, lakeside bliss in Sandpoint, or a peaceful retreat in Moscow, you'll find it here. So pack your bags and get ready for a weekend to remember as we guide you through Idaho's best towns that offer a much-needed escape from the city's chaos.
McCall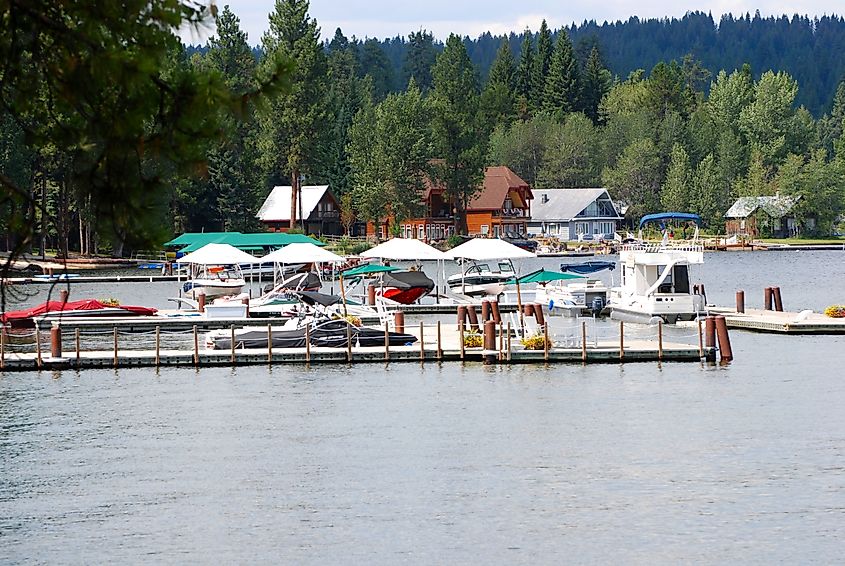 Located in the heart of Idaho's west central mountains, McCall is a breathtaking town known for its stunning lake and year-round outdoor activities. Payette Lake, with its crystal-clear waters and sandy beaches, is a top attraction for visitors seeking boating, fishing, and water sports. Nearby Ponderosa State Park offers an additional 1,000 acres of recreation, including hiking, camping, and mountain biking. In the winter, McCall transforms into a winter wonderland, hosting the famous McCall Winter Carnival, which features elaborate ice sculptures, snowshoeing, and snowmobiling. Whether you're seeking adventure or relaxation, McCall is a must-visit destination for a weekend escape.
Stanley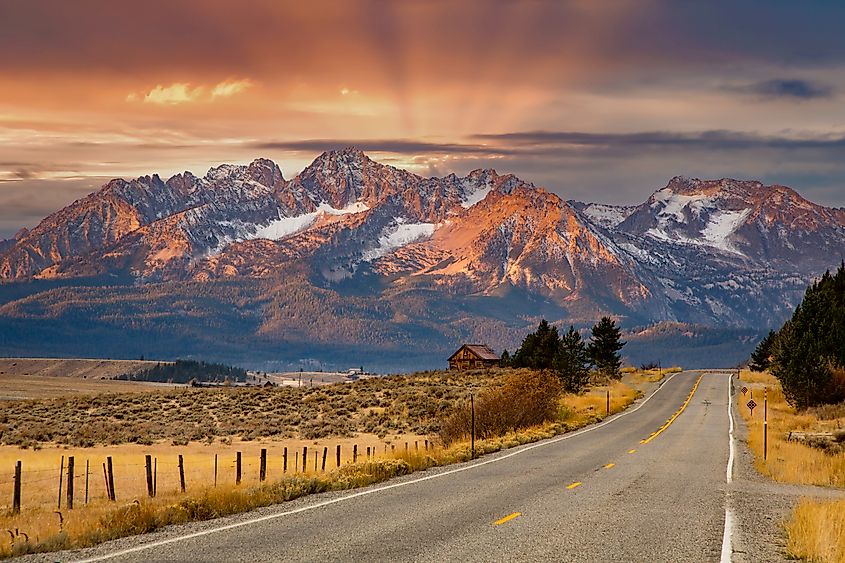 Nestled amidst the Sawtooth Mountains, Stanley is a postcard-perfect town that's a gateway to the Sawtooth National Recreation Area. Visitors can experience a host of outdoor activities, such as hiking, fishing, and whitewater rafting, during the summer months, while winter offers skiing and snowmobiling adventures. The area's rugged terrain and natural beauty are showcased at the annual Sawtooth Valley Gathering music festival. This event features top artists and draws visitors from across the country who come to soak in the sounds of bluegrass, Americana, and folk music. With its breathtaking scenery and wide range of outdoor recreation opportunities, Stanley is a must-see for a weekend getaway in Idaho.
Sandpoint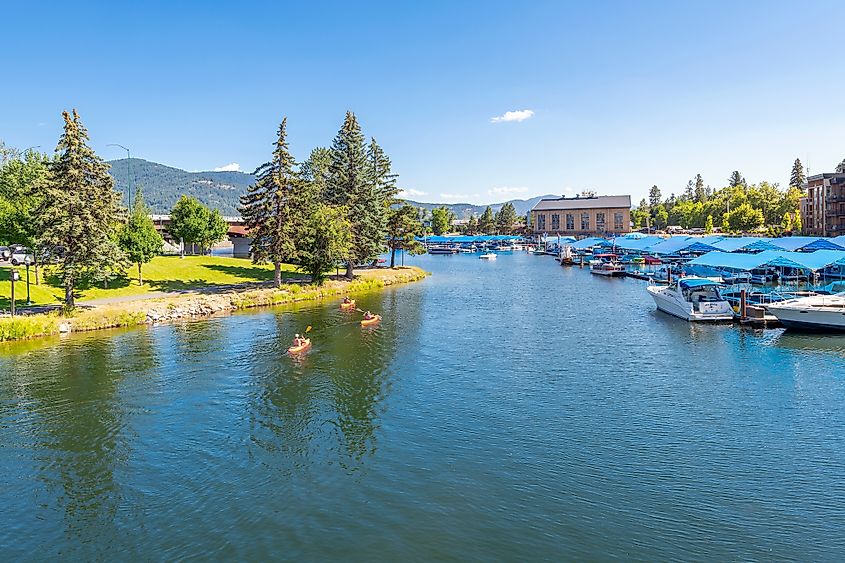 Located on the shores of the largest lake in Idaho, Sandpoint is a vibrant and picturesque town that offers abundant outdoor recreation opportunities. Visitors can indulge in skiing, snowboarding, hiking, and mountain biking at Schweitzer Mountain Resort, which offers breathtaking views of Lake Pend Oreille and the Selkirk and Cabinet Mountains. Sandpoint also hosts the annual Festival at Sandpoint, a summer music festival that features top local and international artists. With its stunning natural beauty and wide range of activities for all ages, Sandpoint is a great choice for a weekend getaway in Idaho.
Ketchum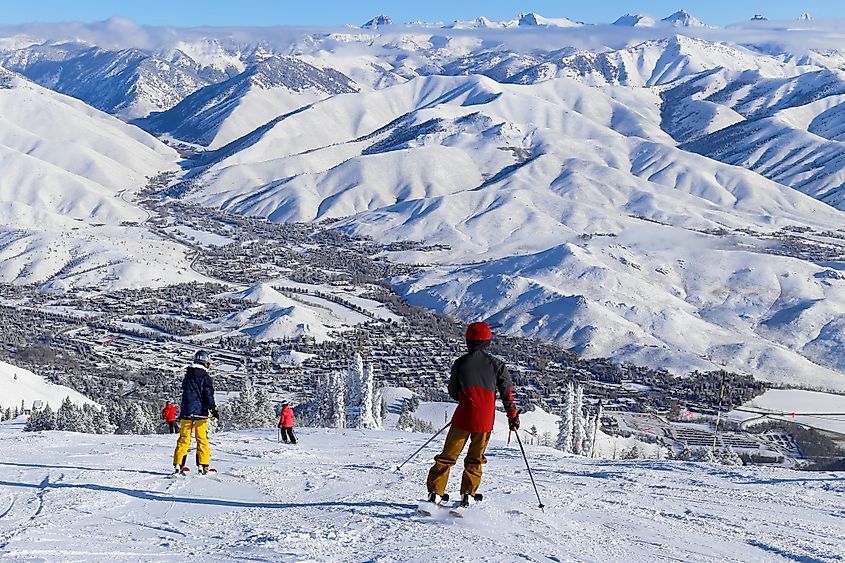 Situated in the heart of the Wood River Valley, Ketchum is a small town that's a hub for outdoor recreation. Sun Valley visitors can enjoy skiing, snowboarding, and ice skating at the renowned Sun Valley Resort during the winter months. The town also offers a plethora of summer activities, such as hiking, mountain biking, and fishing in nearby rivers and streams. Ketchum is also home to the Sun Valley Summer Symphony, a series of free outdoor concerts held during the summer. With its stunning natural beauty and a wide range of outdoor activities, Ketchum is a top destination for a weekend getaway in Idaho.
Driggs
Nestled in the Teton Valley, Driggs is a charming small town that offers easy access to both Grand Teton National Park and Yellowstone National Park. According to the Teton Valley Chamber of Commerce, visitors can enjoy skiing, snowmobiling, and snowshoeing during the winter months or hiking, fishing, and rafting during the summer. The nearby Teton River is a popular spot for fly fishing, and the Teton Valley Balloon Rally, an annual hot air balloon festival held in July, is a must-see event for visitors. With its breathtaking mountain views and endless outdoor activities, Driggs is a perfect destination for a weekend escape in Idaho.
Wallace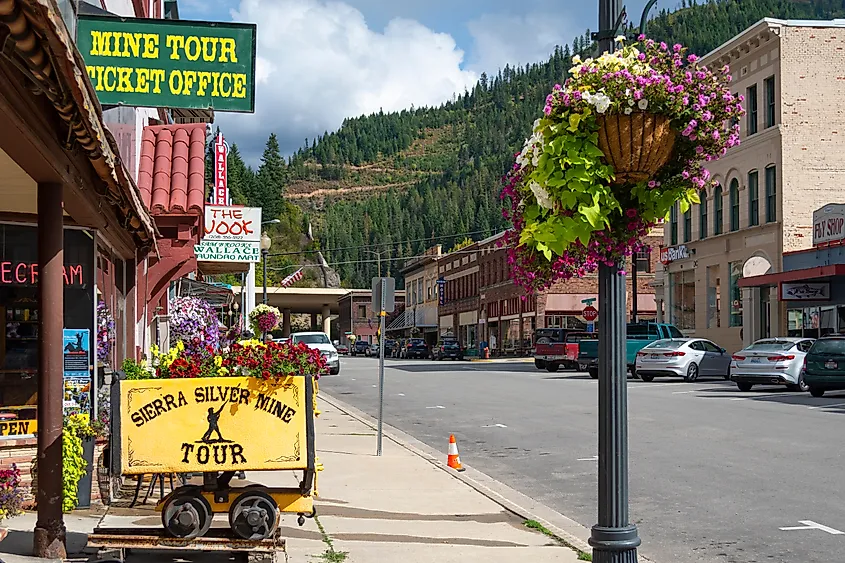 Wallace is a historic town that offers a glimpse into Idaho's mining past. Right in the heart of the Silver Valley, the town is home to various historic buildings and museums, including the Northern Pacific Depot Railroad Museum, the Oasis Bordello Museum, and the Wallace District Mining Museum. Visitors can explore these museums to learn about the town's rich history, including its role in the mining industry. The nearby Silver Mountain Resort offers skiing, snowboarding, and mountain biking for outdoor recreation. With its combination of history and outdoor recreation, Wallace is a unique and fascinating destination for a weekend escape in Idaho.
Moscow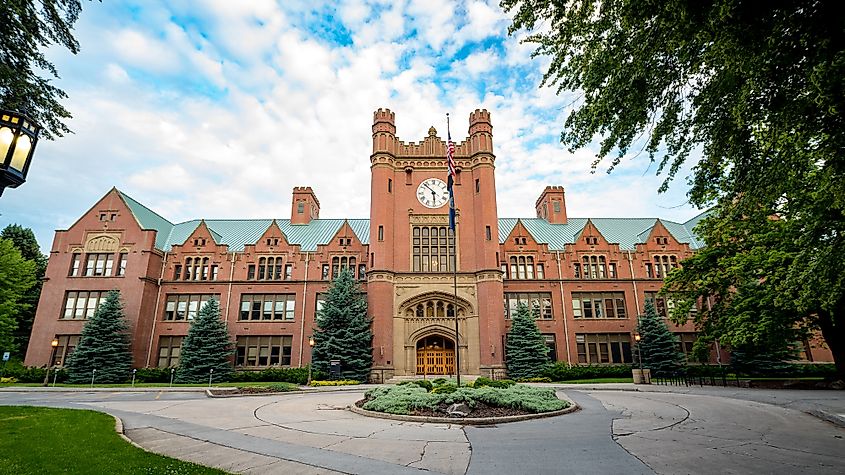 As the home of the University of Idaho, Moscow is a lively college town that provides plenty of outdoor recreation opportunities for visitors. The nearby Palouse Mountains offer hiking and mountain biking trails, while the Latah Trail provides a scenic route for biking, walking, or running. In town, visitors can explore the many shops, restaurants, and museums or catch a show at the Kenworthy Performing Arts Centre. Moscow also hosts the annual Lionel Hampton Jazz Festival, a four-day event that showcases jazz artists from around the world and attracts music enthusiasts of all ages. Moscow is the perfect option for a weekend getaway in Idaho.
Escape the fast-paced city life and reconnect with nature in Idaho's charming small towns. From the tranquility of McCall to the vibrancy of Sandpoint, each town offers its unique blend of outdoor recreation and natural beauty. Whether you're seeking adventure or relaxation, these small towns have something for everyone. Pack your bags and plan a weekend getaway to one of these idyllic destinations for an unforgettable experience.