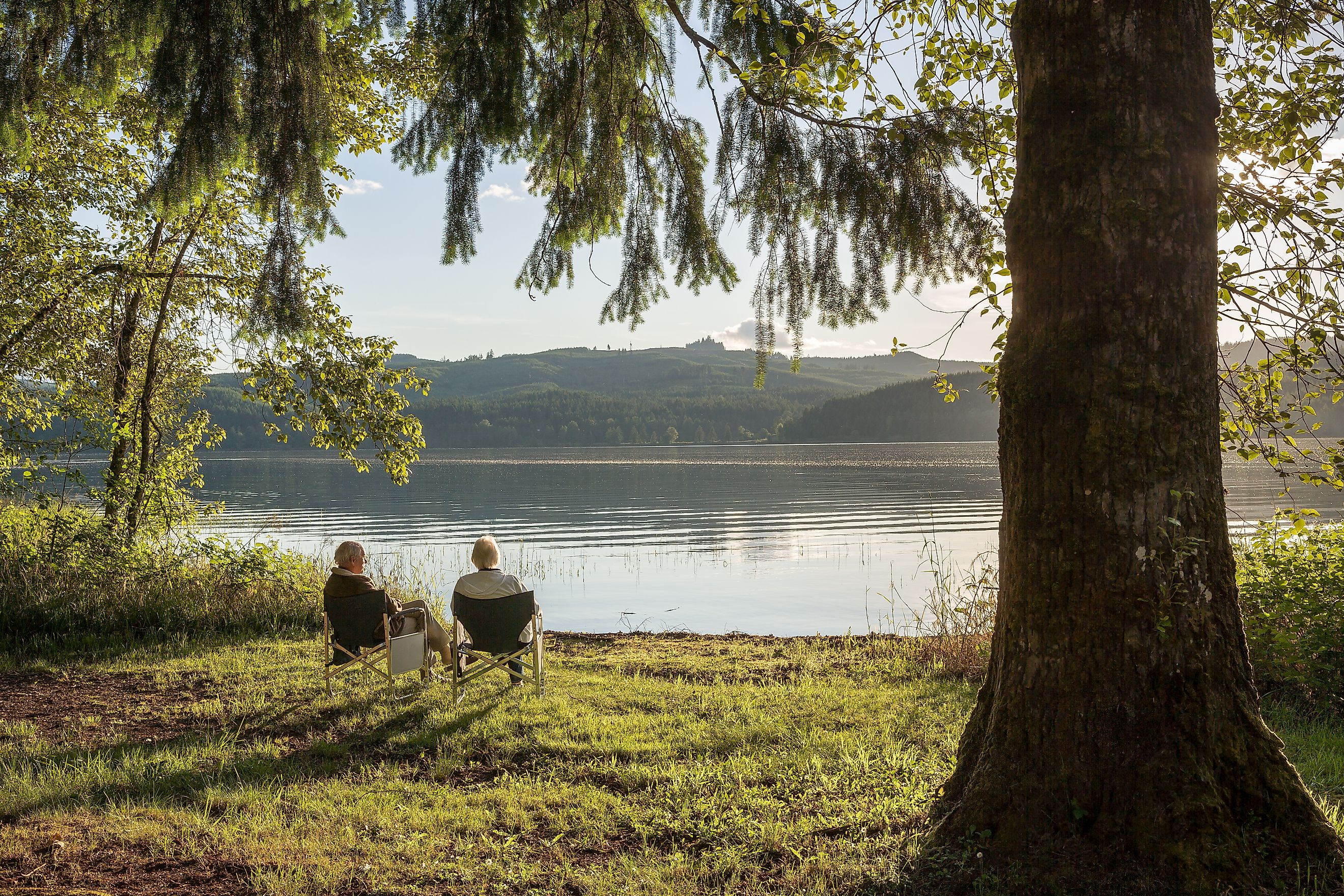 12 Best Small Towns In Oregon For Retirees
With picturesque natural settings ranging from rugged coastlines to fertile valleys and scenic mountains, these communities offer a high quality of life at a reasonable cost. What they all have in common is providing just the right blend of this town's charm, cultural activities, and access to healthcare and other services retirees need. A few, like Klamath Falls and Pendleton, date back to the 1850s gold rush and settlement era, serving as county seats and thriving on natural resources like farming and logging. Others, like Coos Bay, emerged as coastal fishing and shipping hubs in the early 1900s. 
Today, all feature well-preserved downtown historic districts and parks. Their long histories and resident-friendly culture attract many retirees wishing to spend their golden years amidst Oregon's stunning scenery and four mild seasons within communities of 10,000 residents or fewer.
Ontario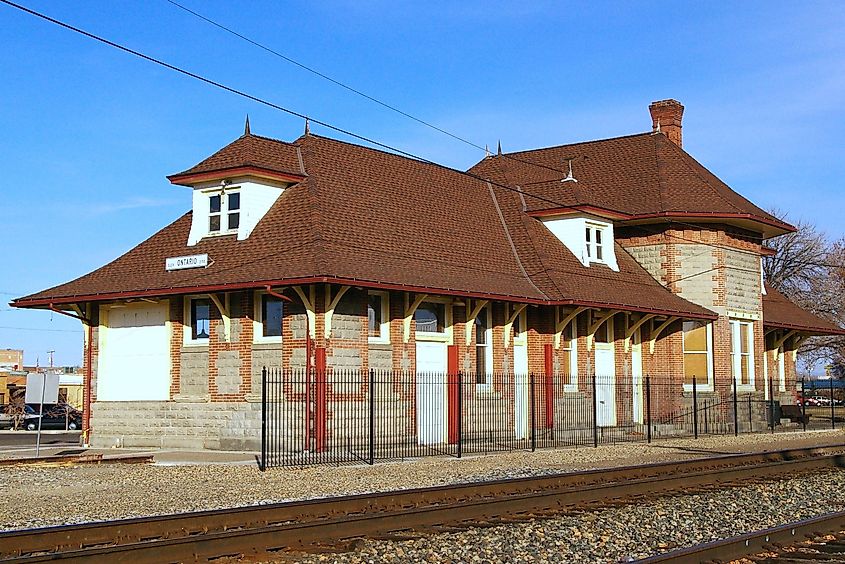 Ontario is one of the top small towns in Oregon for retirees. Located in Eastern Oregon near the Idaho border, Ontario has a population of around 11,650 residents and offers an affordable cost of living of $34,961. You will enjoy Ontario's high desert climate with warm, dry summers and mild winters. The town is known for its excellent sports programs, including high school football and baseball recreational activities like golfing, fishing, and cultural events such as the Annual Four Rivers Cultural Center's Japanese Obon Festival. 
As a retiree, you can take advantage of Ontario's many parks, such as Beck-Kiwanis Park for picnicking or ball games and Moore Park for walking. Ontario State Recreation Site is just a few minutes from town and offers great bird watching and scenic drives. Ontario also has a charming historic downtown with spots like The Clarion Inn for breakfast to explore.
Klamath Falls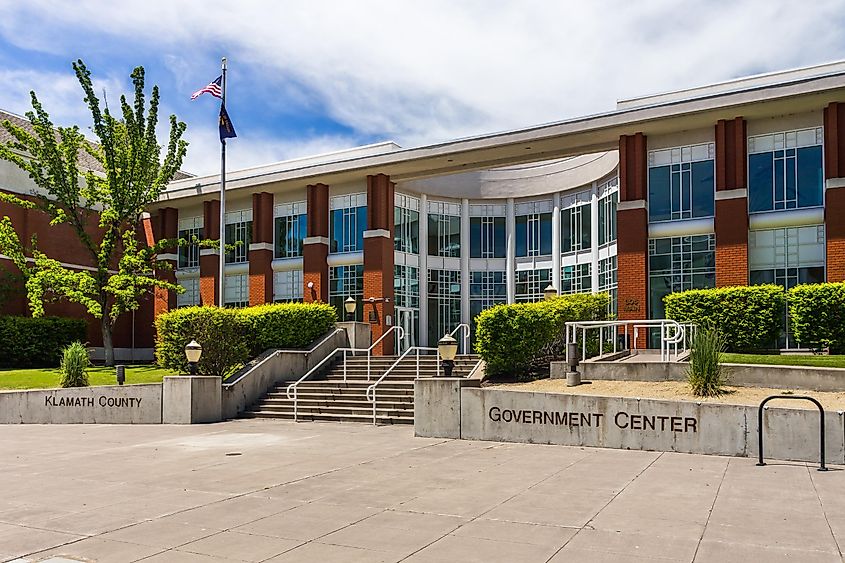 Nestled along the Upper Klamath Lake banks, Klamath Falls boasts stunning natural beauty that retirees love. With around 22,420 residents, Klamath Falls has a relaxed vibe but still offers amenities like good healthcare and cultural activities. You'll enjoy Klamath Falls' mild four-season climate - the summers are warm but not too hot, and the winters are mild with snowfall. 
As a retiree, you can take advantage of the area's many outdoor recreation opportunities like hiking in Moore Park, biking around the OC&E Woods Line State Trail, fishing at Upper Klamath Lake, and boating in the lake and nearby wildlife refuges like Lower Klamath National Wildlife Refuge, about half an hour away. Klamath Falls' affordable cost of living and low property taxes also make it an attractive option for retirees on a budget.
Hermiston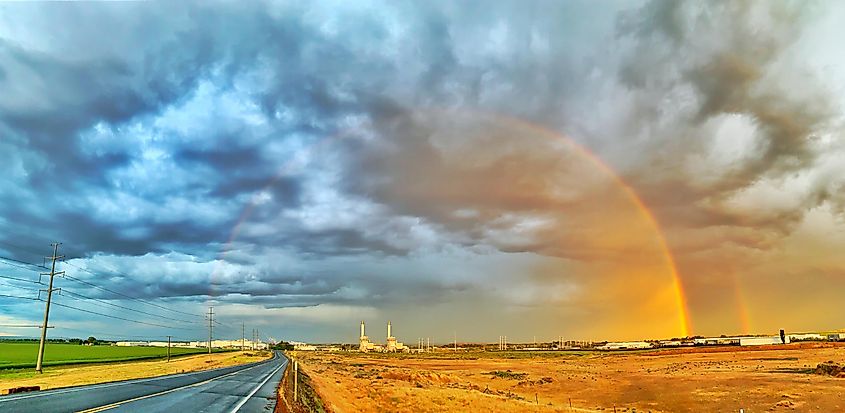 Conveniently located near larger cities like Pendleton and the Tri-Cities area of Washington, Hermiston gives retirees a quaint-town ambiance with access to urban amenities and an affordable cost of living. As you explore Hermiston, you'll find well-kept historic buildings like the Carnegie Building, attractive parks including Butte Park, and public art scattered throughout the downtown area. You can also enjoy mild weather, warm, sunny summers, and chilly, crisp falls and winters. 
Hermiston is surrounded by fertile farmland, with acres of onion, grape, wheat, and flower fields that provide scenic views. You can enjoy recreational opportunities like hiking, biking, fishing, and boating on the Umatilla River. Pioneer RV Park is also nearby for picnicking and camping. 
La Grande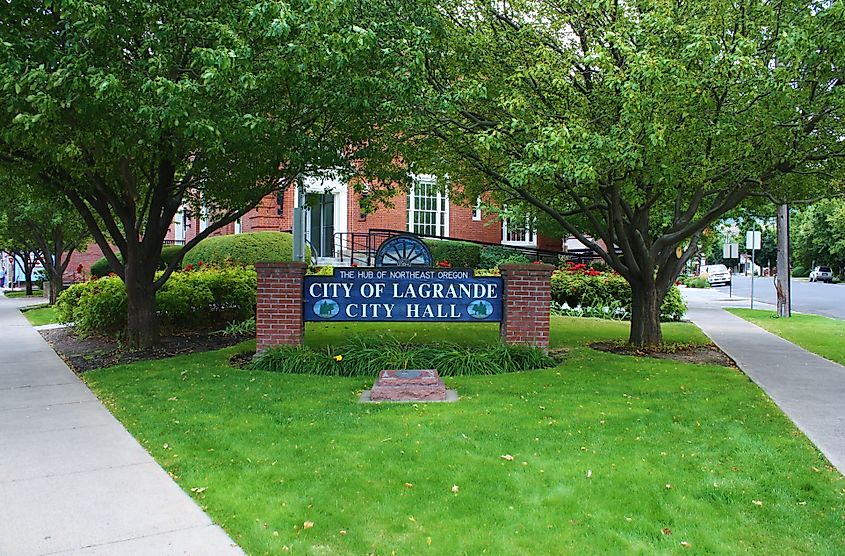 La Grande is an excellent retirement location with its lovely atmosphere and spectacular natural setting in the Blue Mountains. This city of around 13,190 residents provides amenities like the Grande Ronde Hospital and cultural activities such as art exhibits at local galleries, community theater productions, and events showcasing regional music and dance while maintaining a relaxed pace of life. The median home value in La Grande is $2,74,221. As a retiree, enjoy four distinct seasons -summers are warm and sunny, while winters bring gentle mountain snowfall. 
Other recreational activities include fishing, tennis, golfing, and skiing at the nearby Hot Lake Springs. You can also visit 1950s relics like the La Grande Drive-In Theatre. Cozy up with a cup of coffee with The Local, or enjoy a meal downtown like Cock & Bull Villa Roma and take in La Grande's vintage charm.
Pendleton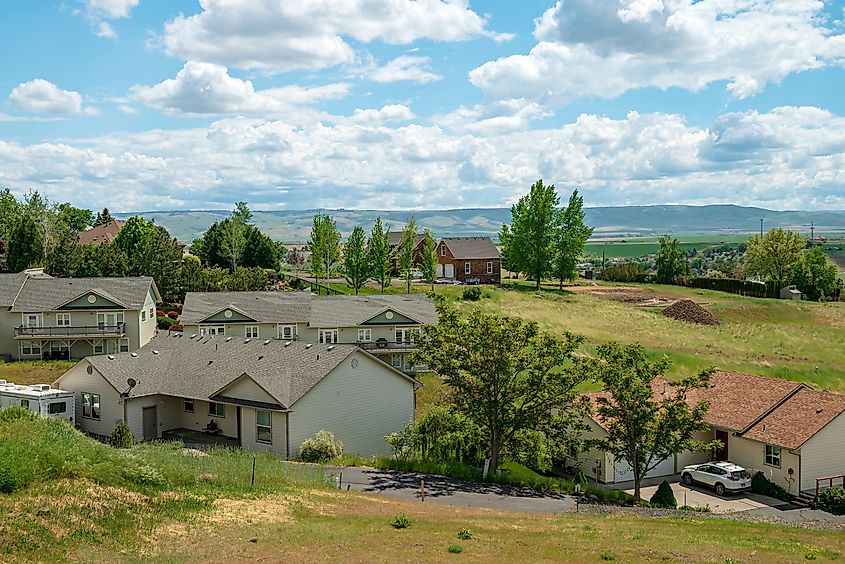 Pendleton enchants retirees with its picturesque downtown, nearby blue mountain slopes, and cozy warmth. This Eastern Oregon city of just over 16,719 residents offers a reasonable cost of living and no state sales tax. You'll enjoy Pendleton's high desert summers and mild winters. Retirees love exploring the cultural offerings downtown, like galleries such as Pendleton Center for the Arts, live music at places like Hamleys Steakhouse, attending theatrical performances at the Vert Auditorium, and festivals celebrating Pendleton's Western heritage. The historic downtown streets are lined with buildings featuring Victorian-era architecture. You can browse the farmer's market to sample locally-made foods like jams or cheeses. Pendleton is also renowned for its Round-Up rodeo held each September.
Lebanon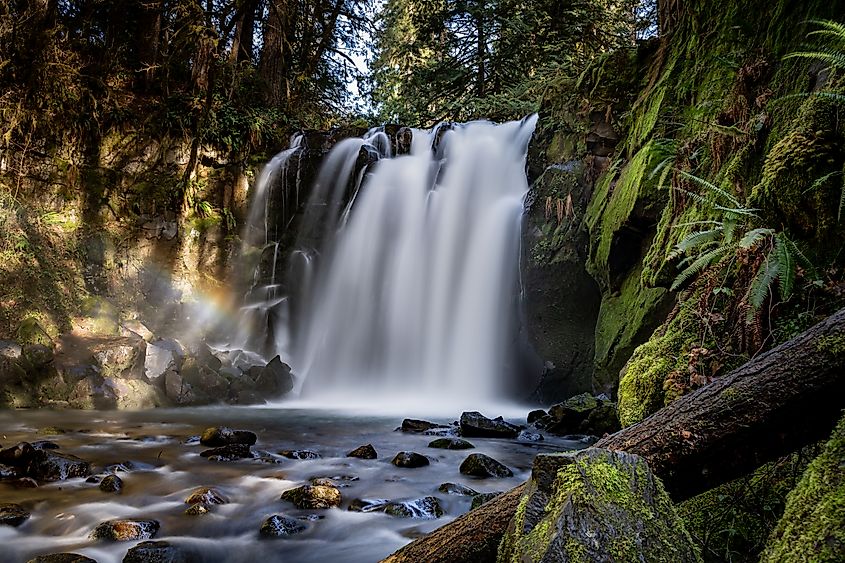 A charming small town with all the amenities, Lebanon awaits retirees looking to settle in the Willamette Valley. This city of around 19,981 offers a low cost of living while maintaining good healthcare services and cultural attractions. As a retiree in Lebanon, you will enjoy the valley's mild climate with warm, dry summers and wet, mild winters. The central location puts beautiful scenery and recreation within easy access. You can enjoy strolling around quaint historic downtown with murals, shop at Everyone's Market, and have meals at restaurants like Growler Cafe and 1847 Bar and Grill. Monitor the salmon runs returning to the Santiam River each fall. 
Lebanon has several parks for relaxing or staying active with walking paths, tennis, and fishing, like Cheadle Lake Park and Riverview Park. Nearby hiking spots include McDowell Creek Falls Trail, which features captivating waterfalls like Majestic Falls and Royal Terrace Falls. Tree farms and wineries include the historic West's Tree Farm and the charming Springbank Farm Winery, which dot the valley and foothills for scenic drives.
Coos Bay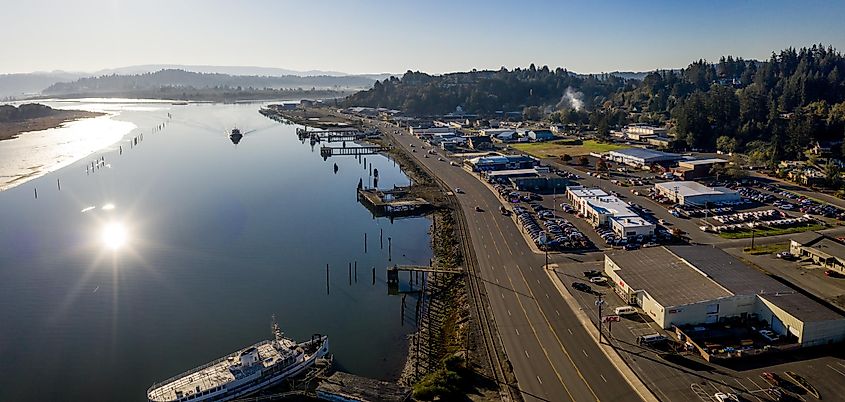 Retirees appreciate Coos Bay's natural beauty and intimate charm on the scenic southern Oregon coast along the Pacific Ocean. Home to around 15,835 residents, this community balances recreation and relaxation with access to shopping and hospitals. You will love enjoying Coos Bay's mild climate with cool, rainy winters and mild and sunny summers. Nearby natural attractions like the Shore Acres State Park and Elliott State Forest provide recreation and scenic views. Stroll along Coos Bay's protected bayfront boardwalk and take in panoramic coastline vistas. 
You can also visit historic Charleston nearby for lighthouses and Victorian architecture. Stay active with boating, fishing, crabbing, or hiking trails like the Mingus Park Loop Trail. As a retiree, you will find Coos Bay's low living costs and outstanding coastal landscape very appealing. 
Prineville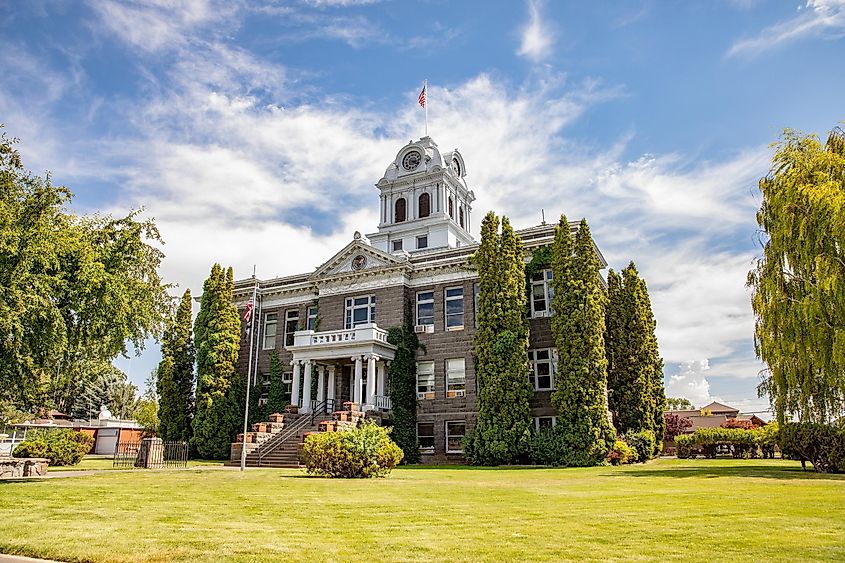 Against the gorgeous Ochoco Mountains, Prineville charms retirees with recreation, the town's spirit, and affordable living. This city of around 11,957 residents provides a relaxed atmosphere. You'll enjoy high desert summers and mild winters with occasional mountain snow. Retirees can explore miles of Ochoco National Forest hiking and biking trails after driving for an hour. You can also consider going fishing or boating at Prineville Reservoir. Visit nearby wildlife areas like Big Summit Prairie for scenic views and wildlife watching. 
The historic downtown offers diverse experiences. For instance, as a resident, you can take art and history classes at the nearby Crook County Historical Society Inc. or Humane Society Of The Ochocos. With daily Portland flights, Prineville's hospital and airport keep you well-connected. Nearby sporty destinations include the Prineville Reservoir State Park and Jasper Point.
Cottage Grove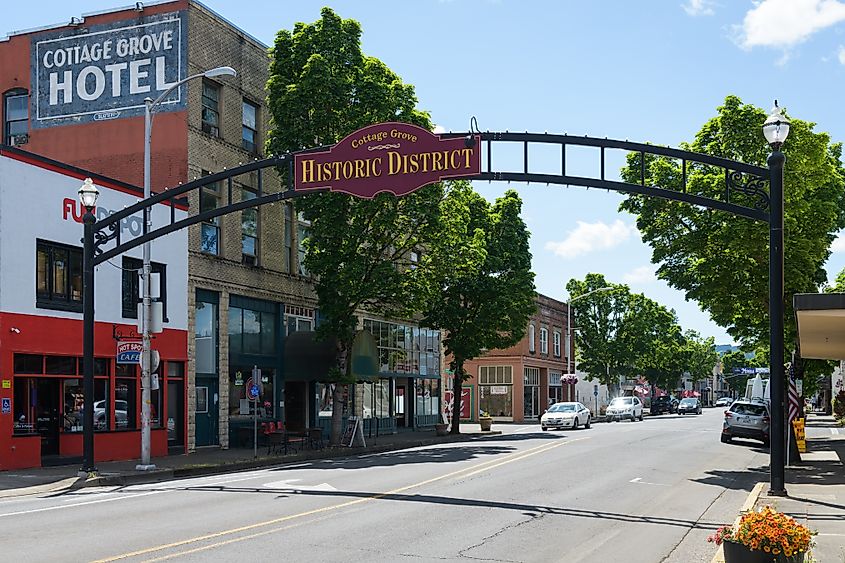 Cottage Grove attracts retirees seeking beautiful scenery and a charming small town near Eugene amenities. This city of around 10,607 residents maintains a friendly, unhurried pace of life. The Willamette Valley climate brings pleasant summers and mild winters for year-round recreation. As a retiree, you'll love exploring miles of trails threading through forested Dorena Lake and North Regional Park, just minutes away. Within the city, many parks like Bohemia Park and Row River Nature Park provide venues for relaxation or activities like tennis and sports fields. 
You'll also find a lively Saturday farmers market downtown showcasing local foods. Just under half an hour, water sports abound at Dexter Lake, and the scenic Coast Fork Willamette River corridor provides spots for swimming, fishing, or birdwatching. Cottage Grove's affordable housing and lower property taxes make it an attractive retirement destination.
Roseburg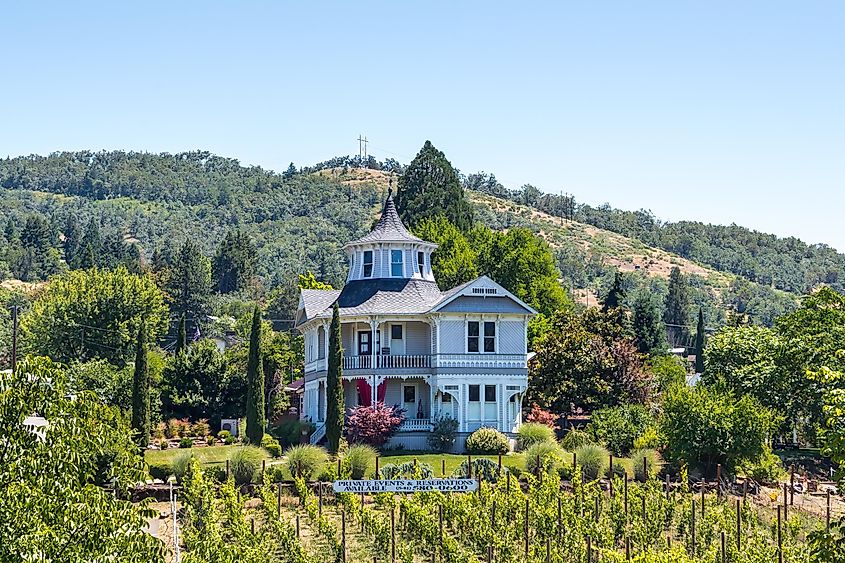 Roseburg captivates retirees with mountains, forests, and a cost of living below state averages. Home to around 24,116 residents, Roseburg provides an appealing atmosphere with amenities like a hospital and cultural attractions. As a retiree, you'll find indoor and outdoor recreational opportunities to stay active year-round. The mild climate brings warm, sunny summers and rainy but mild winters. Hike or mountain bike through over 1.6 miles of trails winding through Stewart Park in town. 
Go fly fishing along the 30-minute away South Umpqua River or visit area rivers like the North Umpqua, known for world-class trout and steelhead runs. Stroll historic downtown enjoying murals and shopping, or visit complexes like Roseburg Municipal Golf Course. Nearby destinations like the Roseburg Memorial Gardens and Douglas County Museum await exploration. 
Gearhart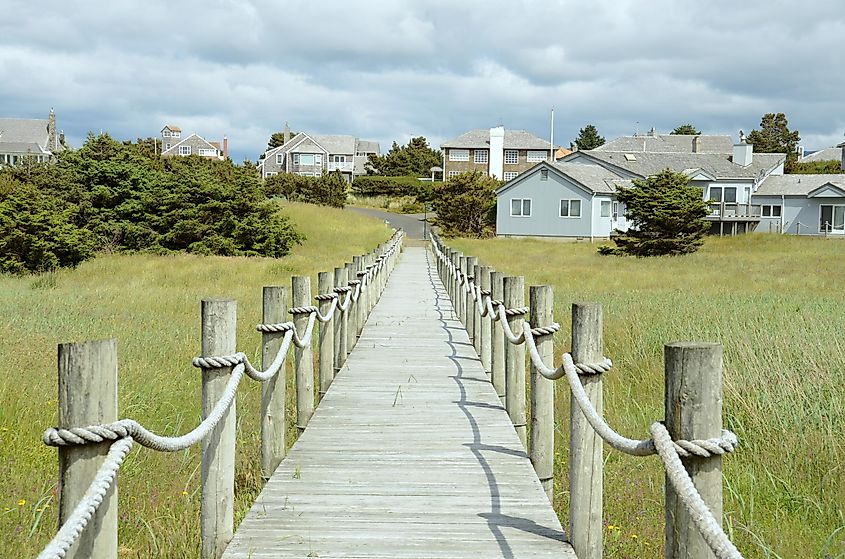 Retirees love Gearhart's stunning ocean vistas and relaxed atmosphere 1 hr 26 minutes from Portland. Gearhart Beach community of around 1,945 residents offers luxurious homes nestled amongst coastal rainforests. You'll appreciate Gearhart's temperate climate with mild, rainy winters and warm, sunny summers. Spend your days walking miles along the breathtaking beach, collecting seashells and scenic rocks. The Del Rey Beach exudes a serene, tranquil vibe perfect for quiet contemplation or socializing with other retirees.
Nearby, you will find other charming towns like Seaside and Cannon Beach, providing additional recreation, shopping, and dining choices. With Portland's amenities close by yet Gearhart's quaint residential neighborhood feel, it's no wonder many retirees fall in love with this stunningly scenic coastal community. 
Brookings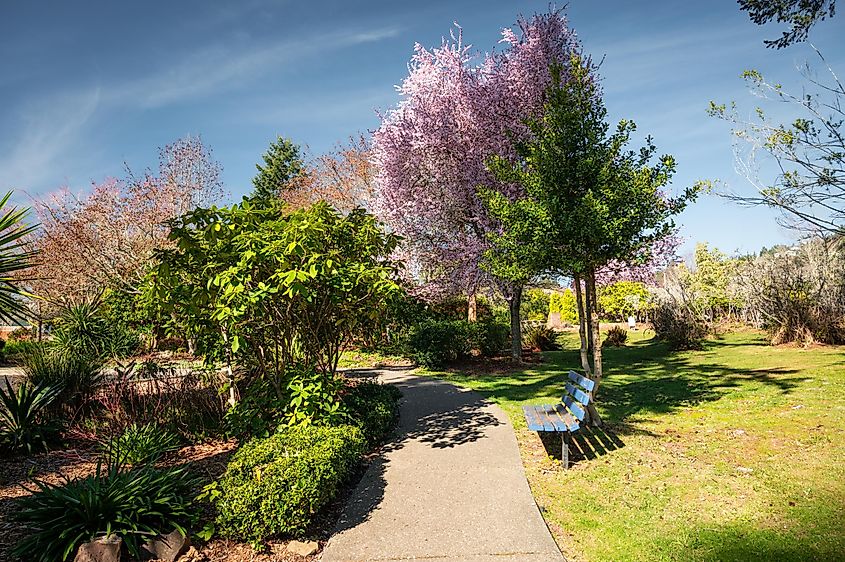 Lastly, Brookings lures retirees with its spectacular natural setting along windswept beaches and mountain forests. This city of around 6,924 residents balances charm with access to shopping and healthcare. You'll find a mild climate featuring warm summers and mild, rainy winters - perfect for year-round beach walking, fishing, kayaking, or golfing. Retirees would love exploring miles of trails winding through the nearby Samuel H. Boardman State Scenic Corridor. Visit the historic downtown, which comes alive with festivals like the Azalea Festival and events like the Winter Art. 
Well-kept Brookings also puts the iconic Chetco River and scenic vistas of the Oregon Redwoods on your doorstep. With affordability, abundant recreation, and kind residents, it's no wonder Brookings tops many retiree lists for coastal gem small towns in Oregon.
Oregon's Idyllic Retirement Havens
As you can see, Oregon offers many charming options that provide retirees with high-quality living amid beautiful scenery. Each town shares a sense of community and access to outdoor recreation. Whether you prefer a mountain atmosphere like Pendleton or La Grande, a coastal locale like Coos Bay or Brookings, or a valley retreat like Lebanon or Cottage Grove, these top towns combine comfort with necessary services. You'll find affordable housing, mild climates, and friendly residents. The scenic natural areas around each town invite you to enjoy activities from beachcombing to hiking, biking, and more. Oregon's wide variety of retiree destinations means you'll find the perfect match for relaxing in the Golden Years.