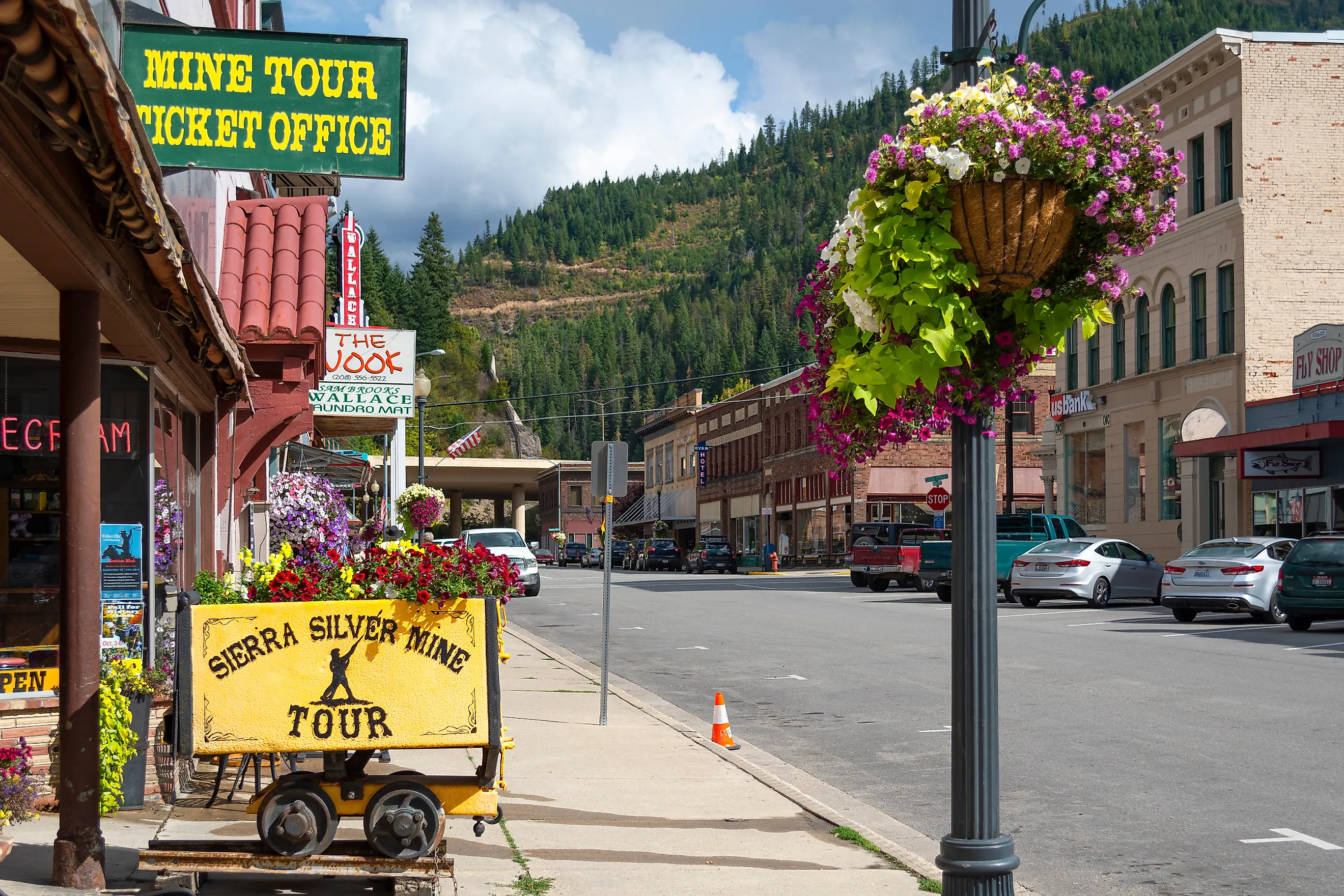 11 Most Scenic Idaho Towns
Idaho is also known as the "Gem State", which is indeed a most appropriate appellative for this Pacific Northwest land. With its vast and stunning natural landscapes, Idaho borders the Canadian province of British Columbia, and the States of Utah, Montana, Wyoming, and Nevada. And as the 14th largest State in the country, there is never a shortage of things to discover in Idaho's scenic towns. Here fascinating American history, natural splendor, and loads of welcoming charm make the "Gem State" and its wonderful towns destinations that should not be missed by any traveller.
Stanley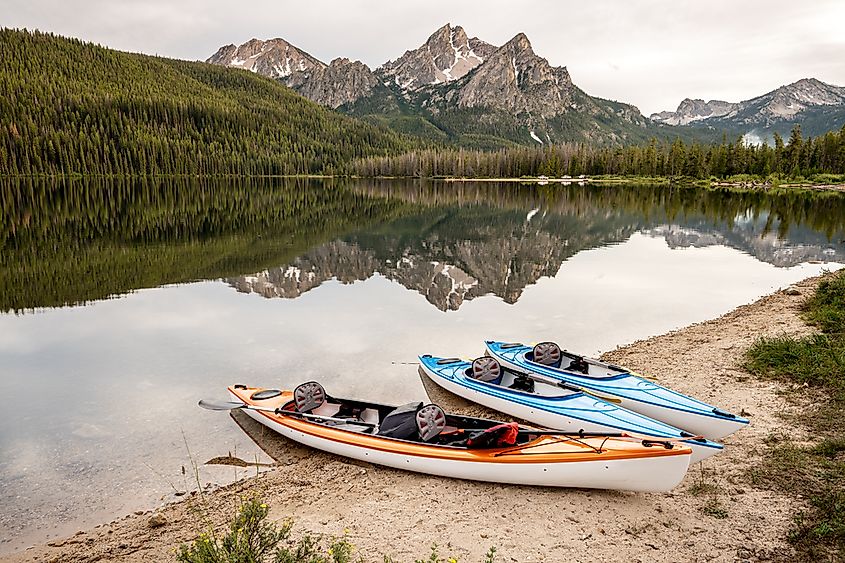 Just some 116 permanent residents call the town of Stanley home, yet this charming and beautiful central Idaho locale is indeed one of the State's most beautiful. Full of stunning and dramatic alpine landscapes, Stanley is situated in the Sawtooth Valley and is adjacent to the Sawtooth National Recreation Area. Here over 700 miles of trails can be found with a brilliant framing of some 40 mountains reaching 10,000 feet. Visitors can enjoy a variety of alpine lakes in the area, while sightings of wildlife like bighorn sheep and black bears, are never far away. And with cute boutique shops and restaurants in town proper, a sojourn in Stanley is sure not to be remembered as one of Idaho's most scenic little towns.
Priest River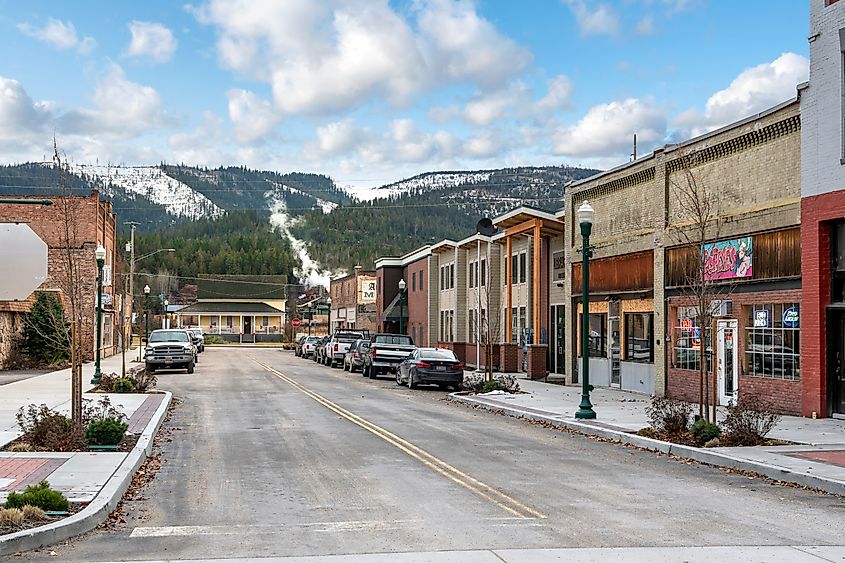 The scenic town of Priest River is situated in the panhandle region of Idaho near the border with Washington State. A beautiful mountain locale, the town finds itself at the mouth of the same named river as well the large Pend Oreille River, while the majestic Selkirk Mountains provide a wondrous framing. Home to a population of just under 2,000 residents, Priest River enjoys hot summers and mild winters and visitors can enjoy such activities like hiking, fishing, sailing, and skating in a most alluring environment. In addition motorists will appreciate the town as one of the stops on the 279 mile long International Selkirk Loop. Here this scenic highway (which also crosses the Canadian border) gives those on the road truly one of the most breathtaking drives in the entire northwest.
Lewiston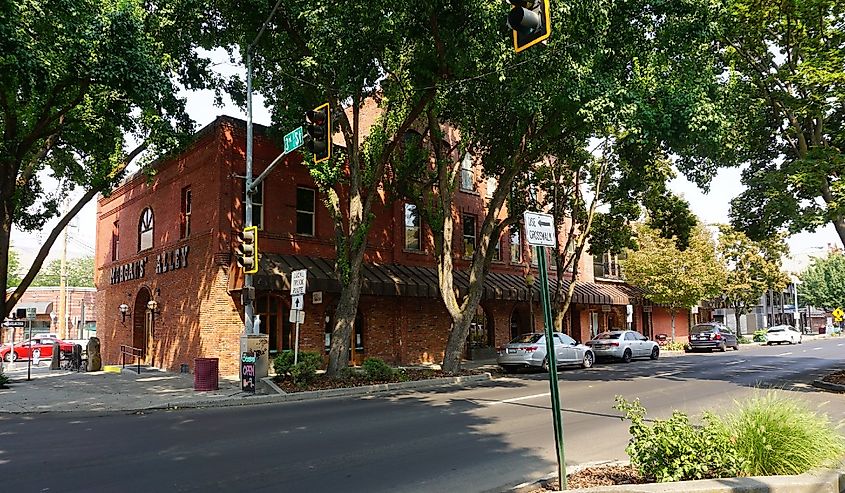 The seat of Nez Perce County, Lewiston is northern Idaho's third largest town with a population of just over 34,000 residents. Beautifully located at the confluence of the Clearwater and Snake Rivers, Lewiston is indeed a nature lover's dream where some of Idaho's best scenic vistas and activities can be enjoyed. In addition to swimming, fishing, and boating guests can visit the Hells Gate State Park and experience the wonder of Hells Canyon. Or perhaps enjoy a tranquil outing at the Modie Park Conservancy in the town centre. Meanwhile the history inclined tourist will not want to miss a stopover at the Nez Perce County Historical Society and its fascinating insight into the contributions of Native American peoples to Idaho's growth.
Driggs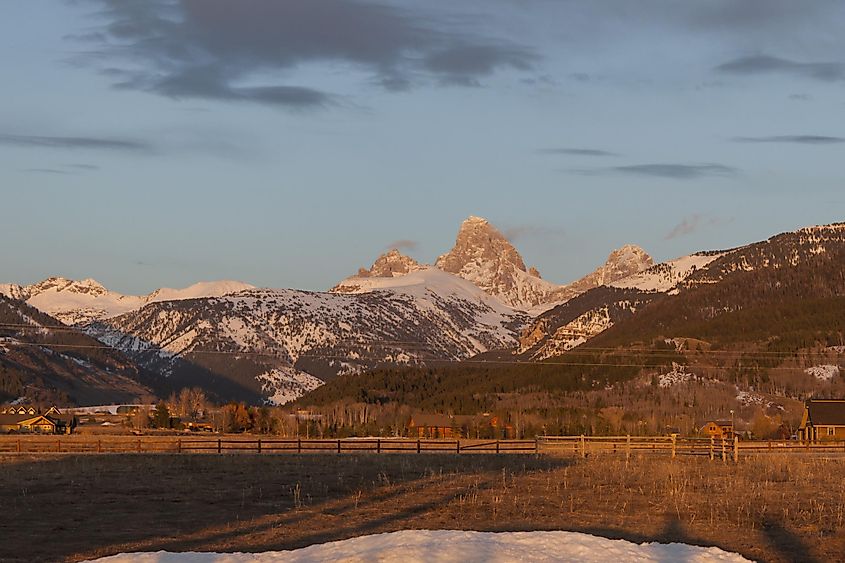 Driggs is located in the Teton Valley of Eastern Idaho, and guests and residents alike can always enjoy scenic vistas of the beautiful Teton Mountain Range, the Teton River, and its surrounding forest. Seat of Teton County and home to a population of just under 2,000, the mild summers and cool winters in Driggs make it pleasant destination year round. In addition to the natural sights offered, Driggs also has several special cultural events which make it a memorable place to discover. Indeed one can enjoy time spent at such festivals like Music on Main concert series, the Teton Valley Hot Air Balloon Festival, Winter Snowfest, and Shakespeare in the Park amongst several others. 
Salmon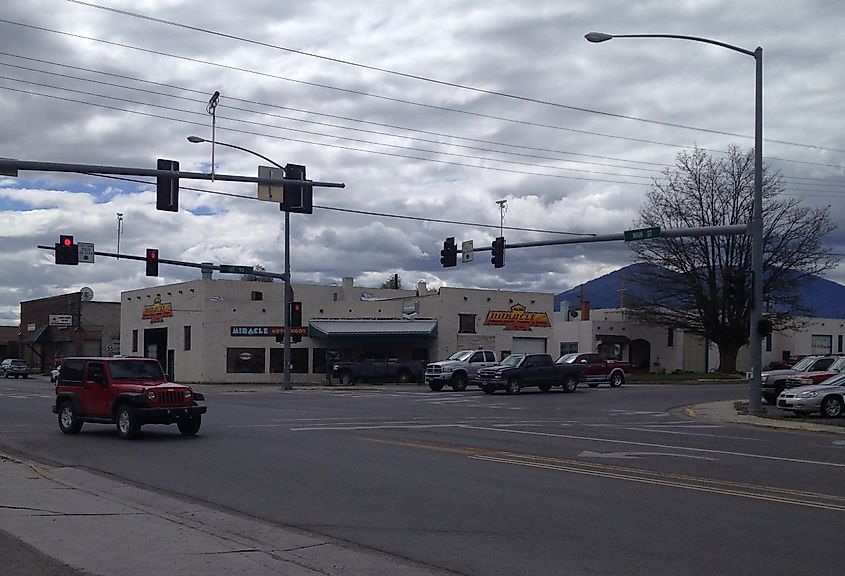 Salmon is indeed a most picturesque Idaho destination where any outdoor enthusiast will always find a reason to want to return. With a population of just over 3,000 inhabitants and the scenic Salmon River passing through, the town is indeed a haven for those looking for fun on the water. Enjoy a fishing trip up and down the River, go for beautiful hikes, bike rides, rafting trips, and even horseback riding, alongside the water's edge there is never a shortage of amusement. And do not forget a guided trek on the famous Middle Fork! The seat of Lemhi County, Salmon is also a charming boutique town and great dining options, and welcoming stores populate the landscape, creating a most special image of small town USA in the heart of Idaho.
Bonners Ferry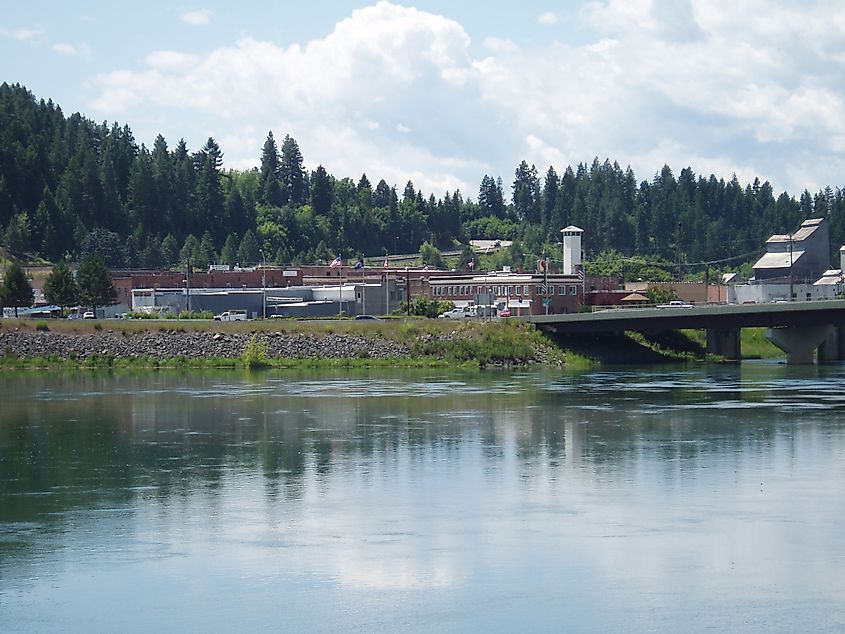 Near the border with Canada in northern Idaho's panhandle region, the town of Bonners Ferry is a wonderfully scenic mountain town with plenty to appreciate. Founded in the 1890s along the Kootenai River, this modern town with just under 3,000 inhabitants offers loads of outdoors based activities that will charm the young and old. Indeed in this seat of Boundary County, one can partake in great opportunities for camping, boating, swimming, fishing, and even wildlife watching. In addition the charming downtown district is too a great way to spend an afternoon where a fine selection of local diners and souvenir shops fill out the landscape including the Rusty Moose Tavern and Grill.
Moscow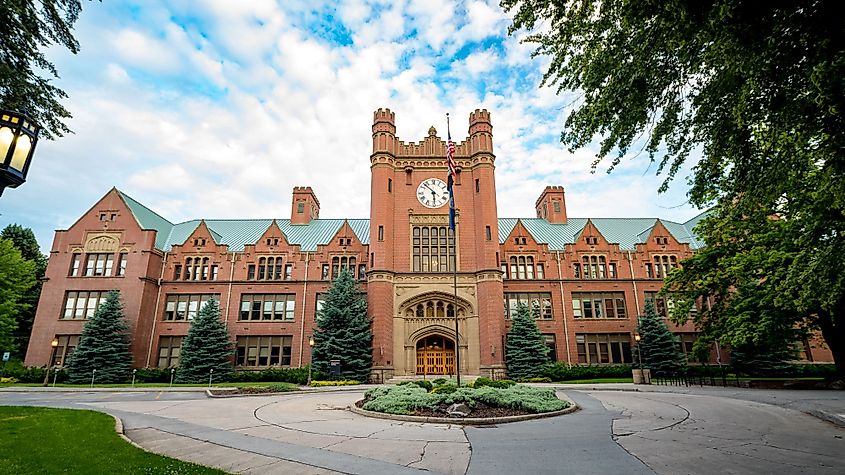 The seat of Latah County, northern Idaho's Moscow is situated near the border with Washington State and offers splendid natural vistas in a charming college town ambience. Home to nearly 25,500 residents and site of the University of Idaho (1889), tourists can enjoy the quiet campus grounds or take in any of the 17 park areas in town proper. Here picnicking, biking, and hiking are always popular in a town that boasts hot summer and mild winter temperatures. In addition guests will not want to miss the wonderful views from Moscow Mountain (reaching nearly 5,000 feet high) that overlooks the city with spectacular foliage. And at the nearby Columbia River Plateau, additional outdoor activities are always popular including rock climbing and horseback riding, once more in a most spectacular scenic setting.
Sandpoint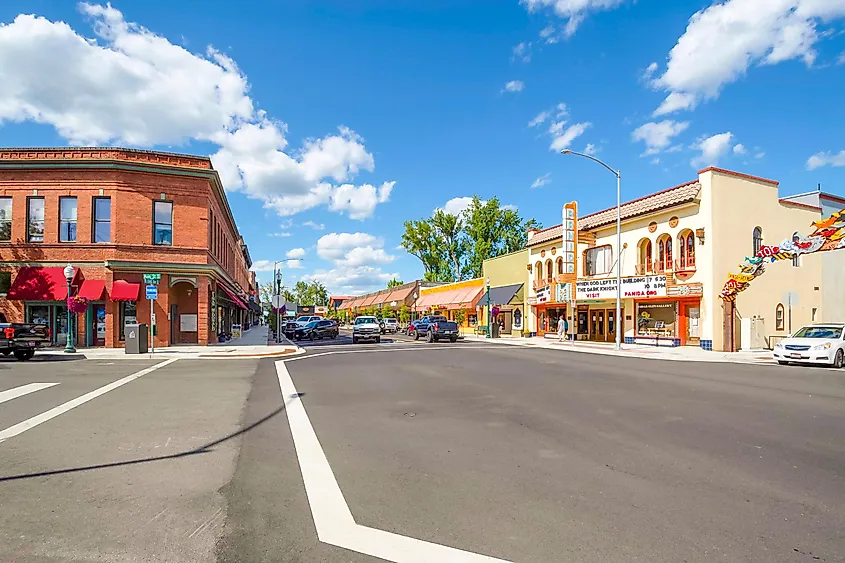 One of Idaho's most popular alpine sports destinations, the town of Sandpoint is indeed big on scenic beauty and outdoor adventure. The seat of Bonner County, just over 8,600 people call this town home which is also the site of the famed Schweitzer Mountain Resort, amongst the most popular slope areas in the country. But beyond the wintertime excitement, Sandpoint is also a great summer locale and numerous recreation areas and parks populate the landscape. Enjoy opportunities for sailing, fishing, and swimming on the shores of Lake Pend Oreille, while an afternoon at the Kinnikinnick Native Plant Society Arboretum is a great way to discover local plant life. And as a stop on the International Selkirk Loop scenic byway, even motorists can come and see what makes Sandpoint one of Idaho's best small towns.
Sun Valley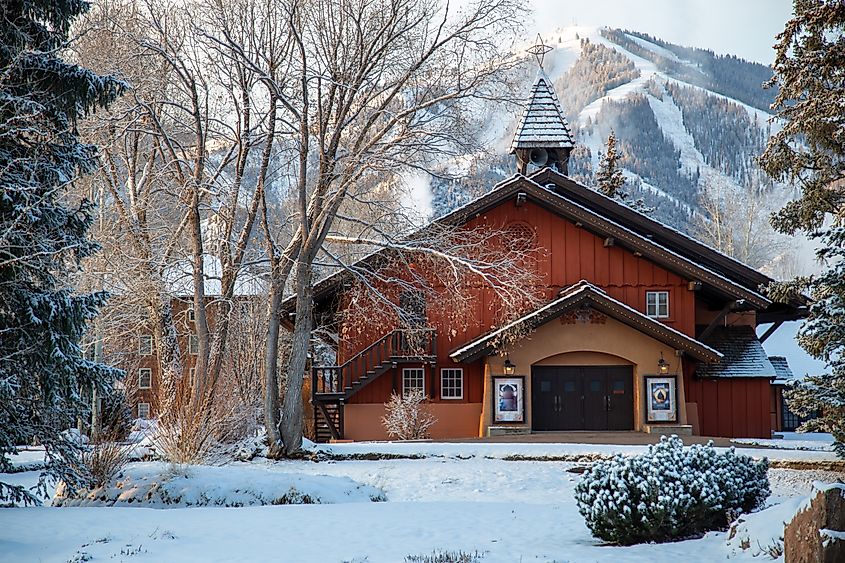 Another popular ski and snowboard destination, Blaine County's Sun Valley is a beautiful place to not only hit the slopes but also enjoy stunning Rocky Mountains Vistas. Home of "America's First Destination Ski Resort", a sunny forecast and vast blue skies are always on hand here and in addition to alpine sports, guests can also partake in such summer activities like fly fishing, mountain climbing, hiking, and biking. And with the majestic Bald and Dollar Mountains in the immediate vicinity there is always a reason to want to take photographs. In addition, for American literature enthusiasts a visit to the Ernest Hemingway Memorial in the nearby town of Ketchum is a must.
Wallace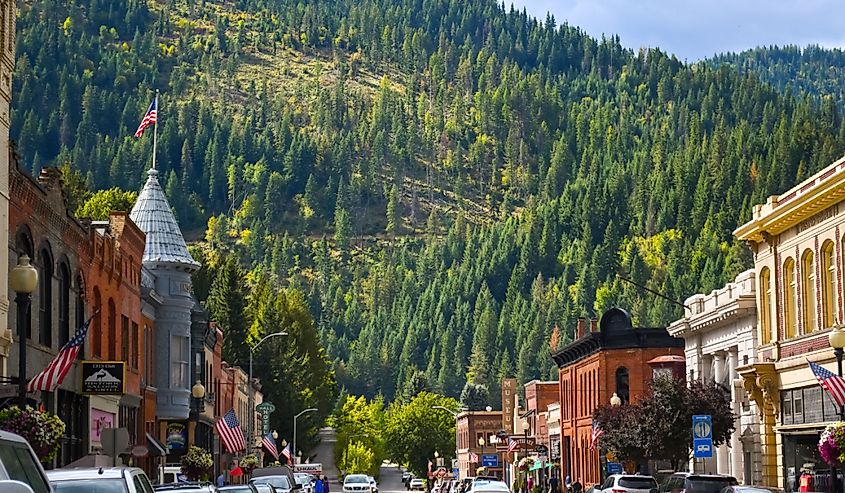 Home to a population of just some 782 permanent residents, the historic town of Wallace was established in the 1880s and continues to be a place of fascinating intrigue and scenic beauty. Pretty in both summer and winter time, the town is situated in Idaho's silver mining district along the Coeur d'Alene River and is in fact listed in its entirety on the National Register of Historic Places. Stroll through Main Street and its wonderful variety of historic 19th and early 20th century edifices, visit the informative Wallace District Mining Museum, or simply marvel at the green mountains or snowy peaks that make this community such a wonderful place to explore.
Challis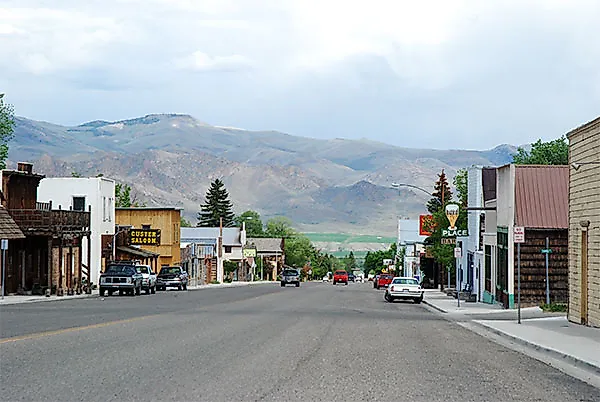 Challis serves as the seat of Custer County right in central Idaho and traces its foundational history to the 1870s. Home to a modern population of just over 1,000 inhabitants, hot summers and cool winters define this charming town and its quaint mountain surroundings. Tourists can enjoy such popular activities like cycling, hiking, and fishing, or even spend an afternoon at the local hot springs. Meanwhile at the nearby Land of the Yankee Fork State Park, guests can learn more about Idaho's mining history and even try their own hand at gold panning. And with a number of historic buildings in Challis listed on the National Register, there is always an old time feeling that fills the air in this special place.
The scenic and culturally active towns of Idaho reveal why this land is indeed rightfully known as the "Gem State". Full of beautiful natural vistas, charming small town ambience, and loads of interesting American history, Idaho and its scenic towns are great places to discover for anyone travelling in the Pacific Northwest region. From the ski resort towns of Sun Valley and Sandpoint to the canyon views of Lewiston and beyond, these and other wonderful Idaho towns are always ready to leave an impression on all those who visit. So wait no longer and come see why these scenic towns are some of the very best not just in Idaho, but in all of the United States.