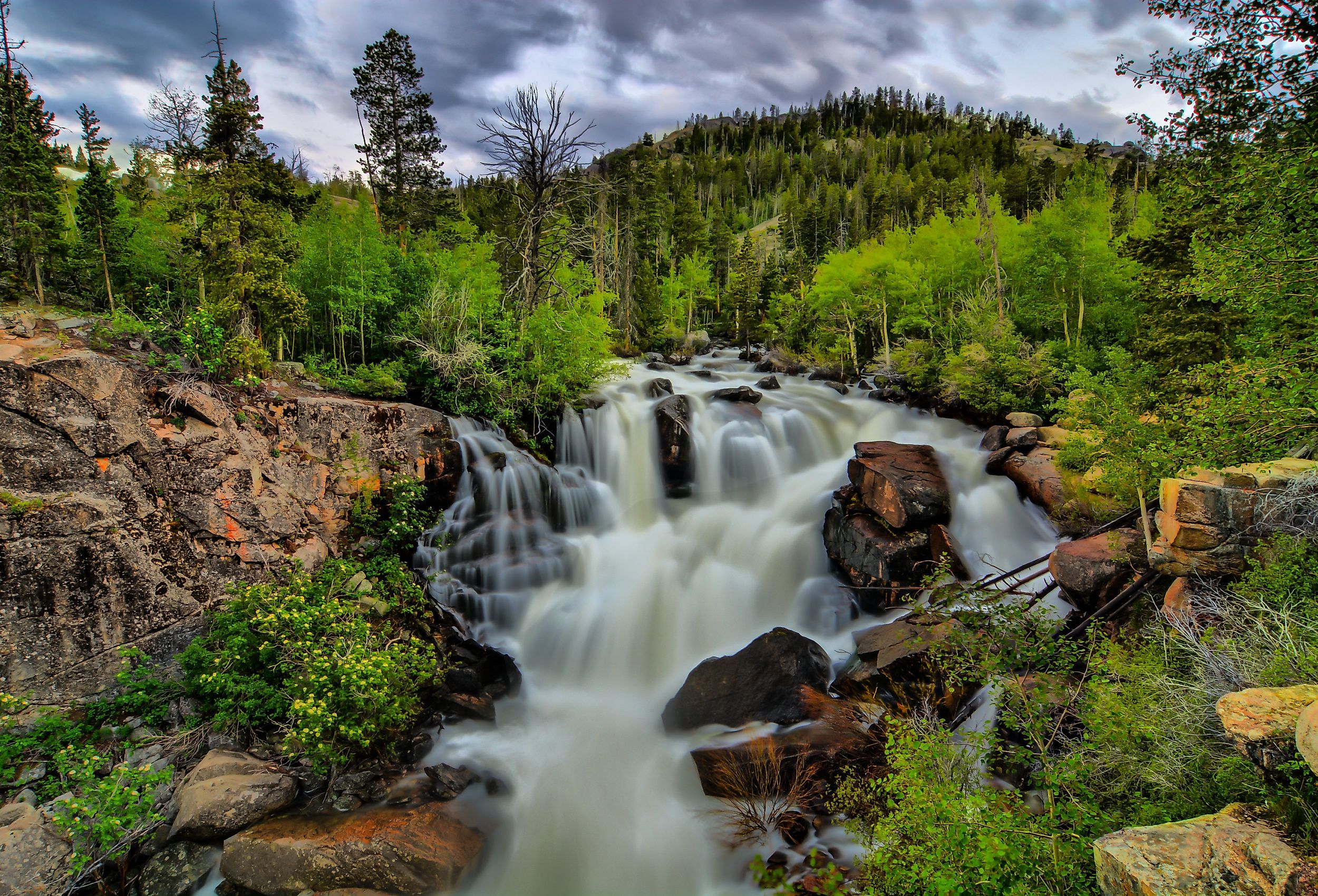 11 Gorgeous Wyoming Towns To Visit In 2023
Wyoming is America's least populated state, with just a mere 578,803 residents calling it home as of 2021. However, what this state may lack in population, makes up for by being abundantly rich in culture and history, and features some of the most gorgeous towns the U.S. has to offer. Located in the northwestern part of the United States, the "Cowboy State" includes world-renowned parks, including the highly esteemed Yellowstone National Park and the Grand Teton National Park. Aside from Wyoming's charming natural beauty, it boasts a plethora of cozy towns that are loaded with fun activities and amenities for tourists looking to escape the busy urban life in exchange for some beautiful scenery in a slower-paced region. 
Cody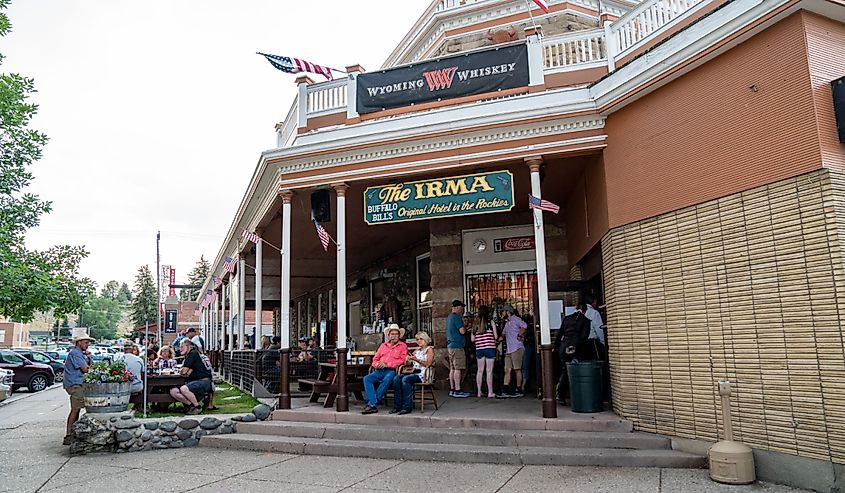 Starting off the list is Cody, known as the "Rodeo Capital of the world," this fascinating town is 5,000 feet above sea level and is laden with tons of shopping outlets, restaurants, and even old-themed saloons. One such location that is amongst favorites is the Buffalo Bill's Irma Hotel & Restaurant, which opened its doors back in 1902. Irma offers diners mouth-watering prime ribs and steaks, as well as seafood. The most underrated feature of the establishment is its old furnishings, which make guests feel as though they have stepped back in time. In addition, Cody is also home to many museums, including the Old Trail Town, Cody Heritage Museum, and the Cody Dug Up Gun Museum. Lastly, Cody is one of a few gateway towns to Yellowstone National Park, which was bestowed the prestigious title of not just America's first national park but, according to the National Park Service, the world's first-ever national park. Millions of tourists flock to Yellowstone each year to see its commanding presence that spans across three states—, Yellowstone National Park is so large, that it's bigger than Rhode Island and Delaware combined. During your visit there, explore the stunning landscape with over 900 miles of hiking trails, granting tourists breathtaking views of Wyoming's stunning topography. 
Pinedale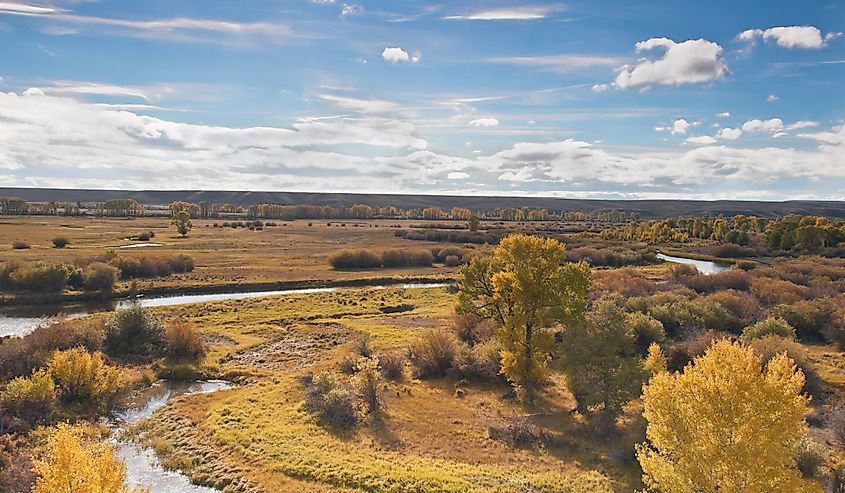 Surrounded by mountains and more than 1,300 lakes in the area, Pinedale is a nature lovers paradise! A visit to Pinedale would not be complete without exploring some of the gorgeous nearby lakes in the area. One such lake is Fremont Lake; the second-largest lake in the state and one of the deepest at 600 feet. The pristine blue water surrounded by tree-covered mountains serves as an ideal getaway for boating or kayaking. Furthermore, this ancient lake was formed through glaciers tens of thousands of years ago. Another noteworthy stop in Pinedale is the Museum of the Mountain Man, which aims to narrate what life was like during the 1800s amidst the Rocky Mountain fur trade through artifacts and guided tours.  
Jackson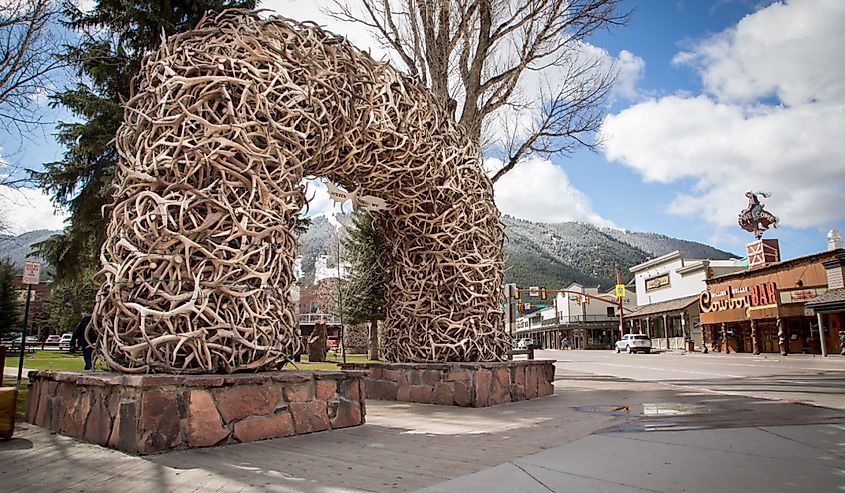 Thirty-five minutes away from the esteemed Grand Teton National Park, Jackson is the perfect town to pack some binoculars and go sightseeing. Grand Teton is home to 16 large and 45 small mammal species, including over 300 species of birds to discover throughout its diverse landscape. What's more is that Jackson also borders the National Elk Refuge, a historic wildlife sanctuary established in 1912 that spans over 24,000 acres. Each year, thousands of elk and other animals roam around its vast space. Another popular destination in town is the Jackson Hole Rodeo, one of the oldest rodeos in the entire state of Wyoming. The venue's roots can be traced back to the 1890s when it was started by the Wilson family, which still operates it all these years later, entertaining locals and tourists with unforgettable action-packed bull riding.     
Rock Springs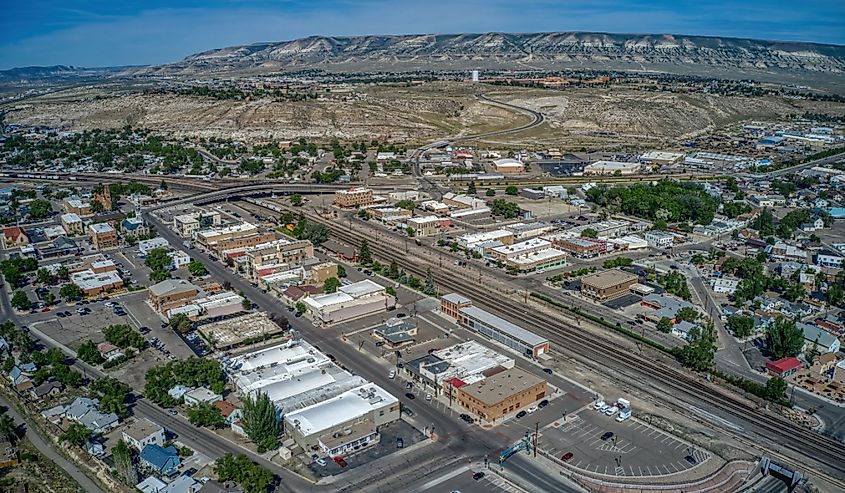 In the days of the Wild West, Rock Springs was a popular town for outlaw gangs to roam around and pass through as a stop. But today, it is a small, peaceful town that boasts plenty of amusing activities for tourists. A popular spot is the Sweetwater Speedway where visitors can witness thrilling, heart-stopping races on a 3/8 mile dirt track. Another local spot that should not be missed is the Flaming Gorge Tour which features scenic views of rock formations, lakes, and wildlife to a diverse range of animals including antelopes and wild horses. Furthermore, for history buffs, the Rock Springs Historical Museum is for you. Built-in 1894, it exhibits a plethora of artifacts, pictures, and displays to showcase Rock Springs' rich history.     
Lander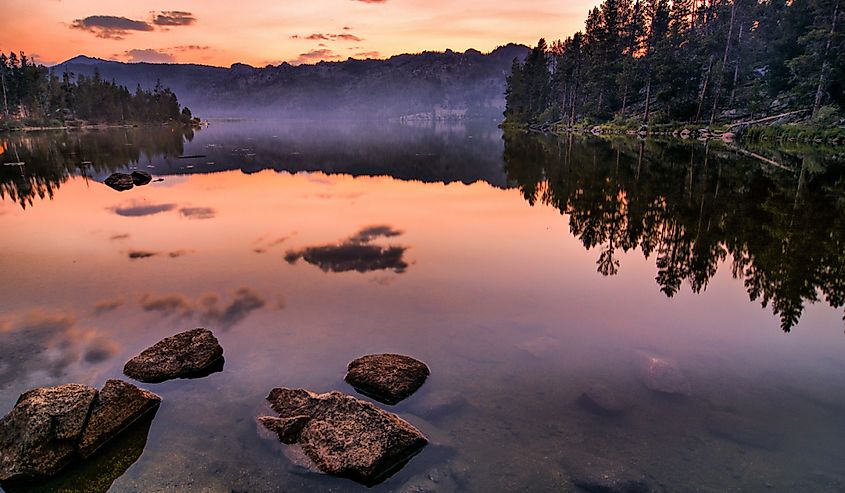 Named after transcontinental explorer, Frederick W. Lander, this charming town is the perfect destination for anyone who enjoys the gorgeous sun while getting some crisp fresh air. Lander is internationally recognized for rock climbing, with thousands of visitors coming annually to visit and explore its scenic rocks. In addition, it is also home to the Wind River Indian Reservation, the seventh-largest Indian reservation in the United States. To learn more, one can take a tour of this vast reservation and learn about the Eastern Shoshone and Eastern Shoshone tribes who have inhabited these lands for generations while also seeing the majestic mountains and rivers as the cherry on top. Furthermore, Lander also has a vibrant downtown full of eateries and cafes to sustain your taste buds. Make sure not to forget your sunscreen and glasses, you will need them!
Thermopolis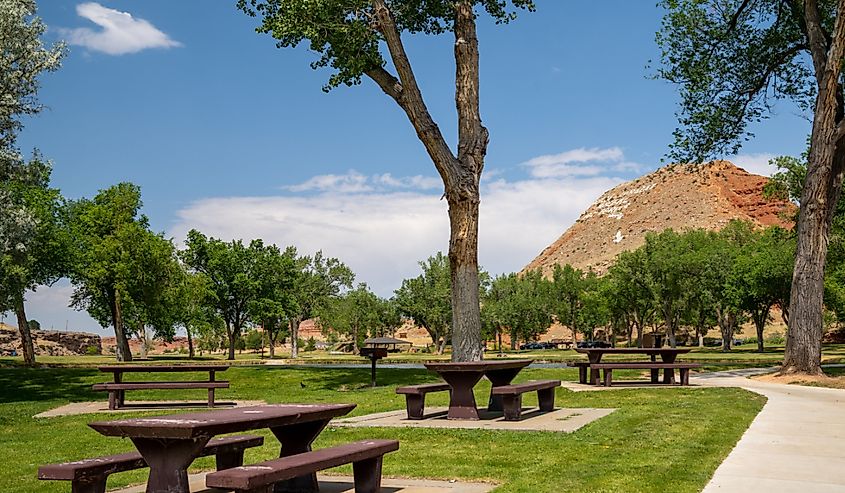 The city of Thermopolis, whose name means "hot city" in Greek due to the abundance of natural hot springs nearby, is a gorgeous town not to be missed. As you might have guessed, a major attraction in Thermopolis is their world-class hot springs, since it is home to the world's largest! To explore this world-famous spring, visitors will have to go to Hot Springs State Park where thousands flock each year to sit back and relax in the warm soothing waters and leave their worries behind. Just a short, three-minute ride is the Wyoming Dinosaur Center which features some of the most unique fossils visitors will ever see, including 30-foot-long dino bones, providing visitors a fun and educational experience in a gorgeous setting.
Laramie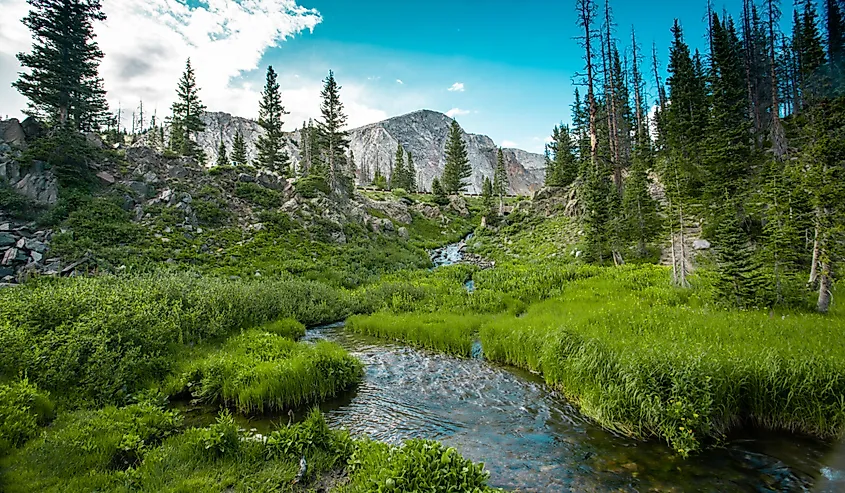 Named after French explorer and fur trader Jacques Laramie, this town was another notorious hotspot for outlaws in the lawless Wild West days. To deal with the influx of gangs, the state opened the Wyoming Territorial Prison in 1872 to contain the most violent offenders and maintain order. Today, the former prison is now a historic site on the National Register of Historic Places. But if prison history does not pique your interest, a visit to the Vedauoo Recreation Area is a fun option where visitors can climb the 1.4-billion-year-old granite rock alongside other outdoor lovers. Lastly, a must-visit stop in Laramie is its proximity to the gorgeous Medicine Bow-Routt National Forest. It's located just 42 miles west and spans a whopping 2.9 million acres.
Riverton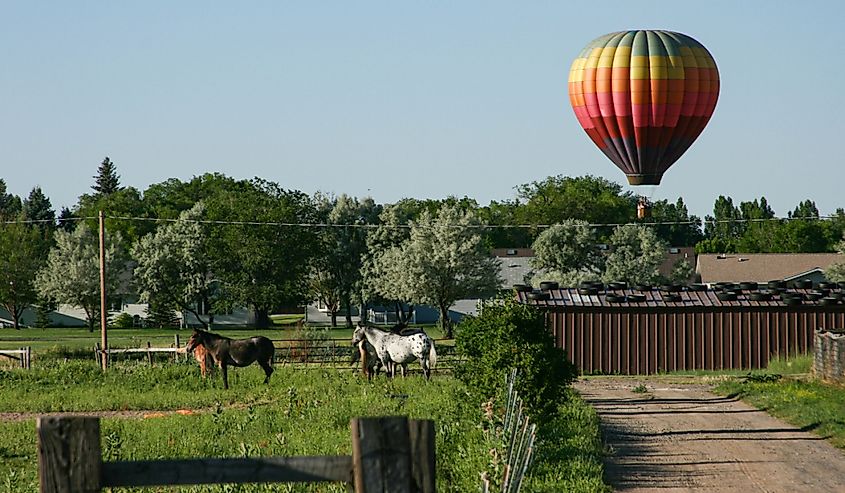 At first glance, Riverton seems like just an ordinary town, but if you dig a little deeper, visitors will find tons of historical treasures waiting to be discovered. For instance, the Riverton Museum exhibits all sorts of vintage relics that are connected to the town's history. And just 45 miles east lies the Castle Gardens Petroglyph (rock drawings) Site. Here, you can witness mystical ancient carvings drawn 700 years ago by the Navajo and Apache people. Riverton also hosts an annual hot-air balloon festival for those who want to experience the gorgeous scenery at great heights! Alternatively, if you prefer something on land, Riverton City Park is the perfect getaway to wind down and relax—with the bonus of being close to a plethora of dining options.   
Sheridan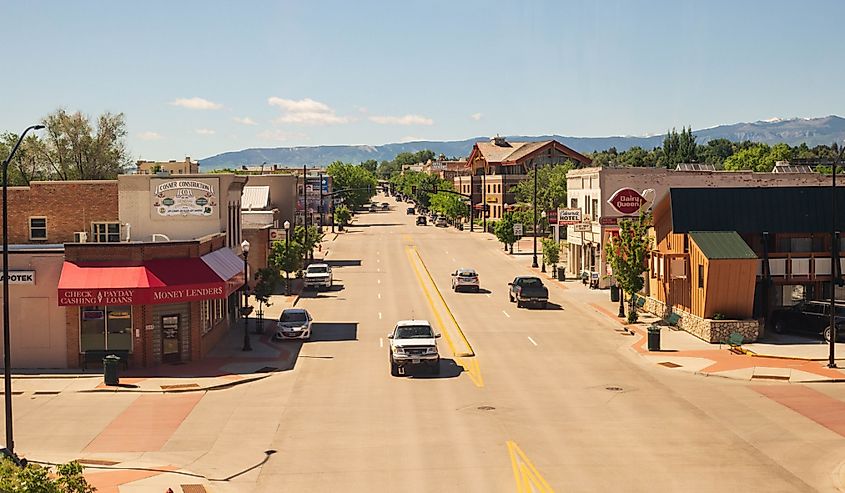 This gorgeous town has been honored numerous times by True West Magazine, making the top 10 list of towns as recent as 2020 and as far back as 2006. Whether it is for a vacation or a brief visit, Sheridan has something to offer all tourists. One of the main attractions is their Sheridan WYO Rodey event held in July. This venue is considered as one of the best rodeo events in the entire nation, which shouldn't be too surprising given that it dates back to 1931. Another must-visit gem is the Brinton Museum — located 20 just minutes away with three main areas to explore, the museum offers a myriad number of paintings, sculptures, historical documents, and even a nature trail for a refreshing brisk walk.   
Wheatland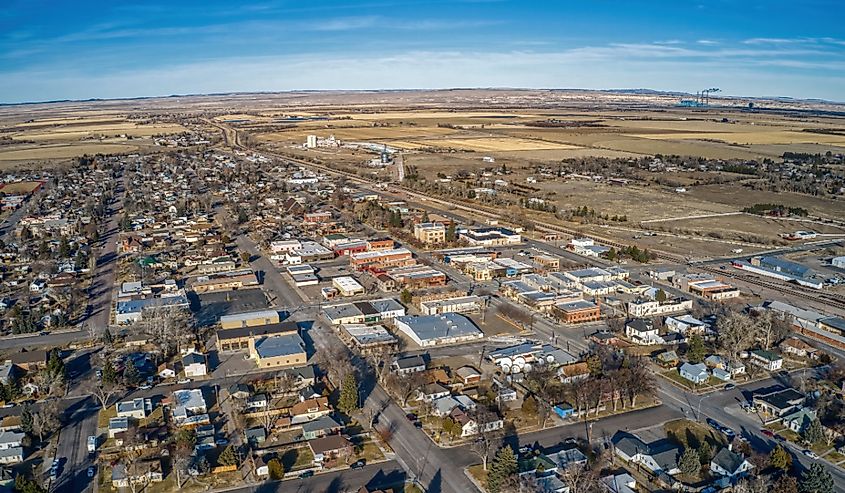 Home to the largest private irrigation system in the country, this tiny agricultural town will make guests feel right at home with its cozy downtown. A local favorite among the many establishments is 'The Wanderer on Gilchrist' — a charming café, bookstore, and giftshop in a previously historic building, where visitors can enjoy a sip of fresh coffee while breathing in some fresh air outside, or inside the lounge upstairs. A short 22 miles away is the beautiful Grayrocks Reservoir, a lesser-known hidden gem for those looking to escape the big crowds that flock to Yellowstone or Grand Teton, offering gorgeous views. Grayrocks features a stunningly beautiful lake with rolling hills and even flat plains, making it a perfect destination for campers and wildlife enthusiasts.    
Guernsey  
The amount of things to do in Guernsey is endless. To familiarize yourself with the town, begin your journey at the Guersney Visitor Center, which even includes a museum as a bonus. Perhaps take a refreshing stroll through the Guernsey State Park and see the gorgeous Oregon Trail Ruts; a National Historic Landmark where pioneers once traversed on daring journeys to Oregon and California. For a less strenuous activity, break a sweat in the Trail Ruts Gold Course which spans 2,648 yards and features a campsite for those who want to extend their stay. Lastly, treat yourself to Guersney's very own Twisters restaurant, where visitors can enjoy a rustic dining experience with wooden interiors that transport customers right back into the old Wild West Days.    
Conclusion
Whether you are an outdoorsy person hoping to get a once-in-a-lifetime experience in some of the world's most renowned national parks, or looking to get away from the big crowds in the city and enjoy a soothing camp by yourself or with friends, Wyoming's got something in store for you. With its charming and gorgeous towns blended with a rich sense of history from its Wild West roots and proximity to remarkable nature, the Cowboy State is bound to leave all who visit with memories that will last a lifetime.