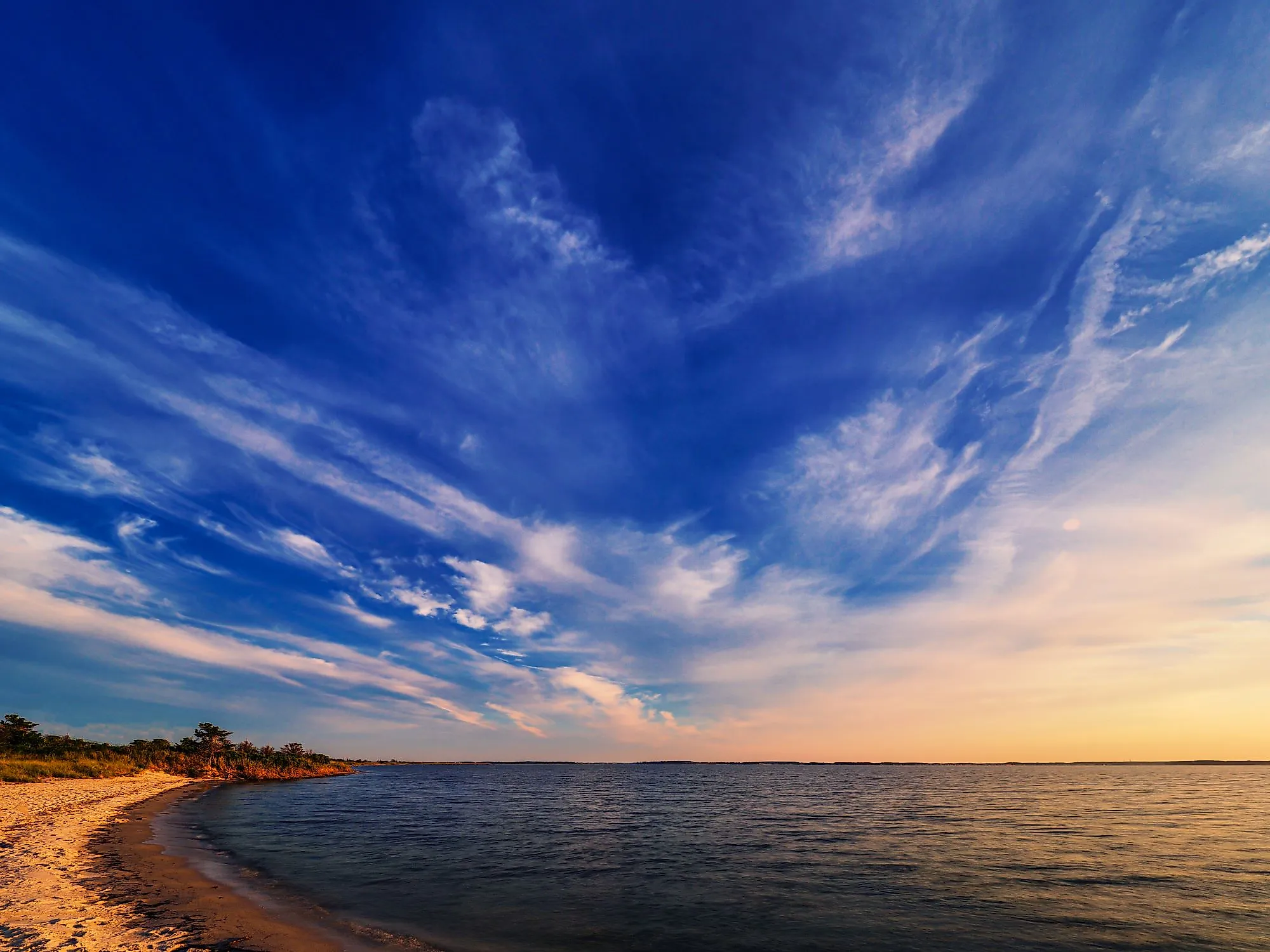 Rehoboth Bay, the northernmost of Delaware's Inland Bays, is about 13 square miles in size and has an average depth of six feet. The bay receives fresh water from several creeks despite being mainly salty due to frequent tidal exchanges with the Atlantic Ocean via Indian River Inlet.
Geography Of Rehoboth Bay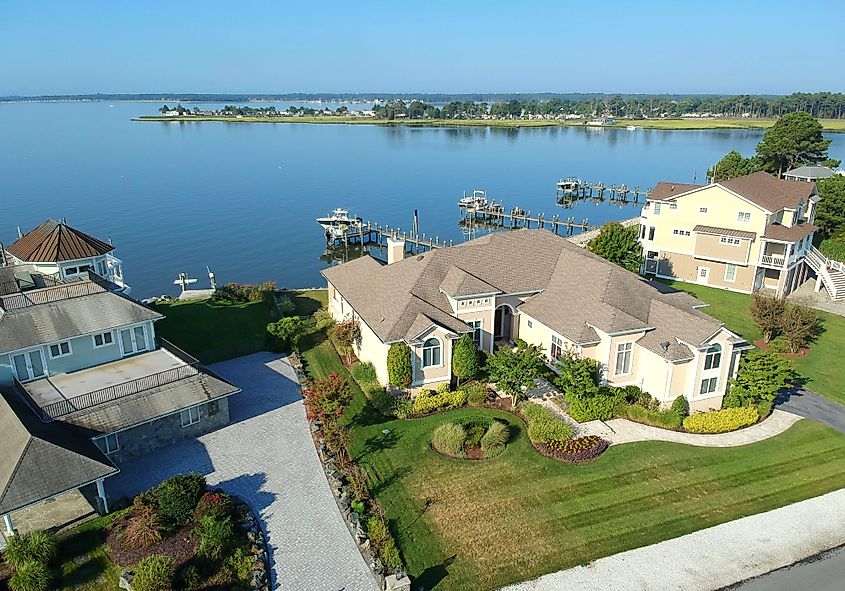 In Sussex County, southeast Delaware, there is a shallow body of water called Rehoboth Bay that is a part of the Delaware Inland Bays system, along with Little Assawoman Bay and Indian River Bay, where Rehoboth Bay is the northernmost of Delaware's inland bays. The bay's surface size is close to 13 square miles. It often has shallow depths, less than 6 to 7 feet below Mean Lower Low Water. The shallowness of the bay and the ineffective tidal flushing make it particularly vulnerable to environmental changes. Rehoboth Bay is located northeast of Short Marsh, close to Sawgrass South Club House, and extends landward from Dewey Beach's barrier island. It is connected to Lewes-Rehoboth Canal to the north and Indian River Bay to the south. Freshwater is discharged into the bay by a number of streams coming from the north and west, as well as by groundwater drainage and surface runoff from the nearby watershed. White Oak Creek, Love Creek, Herring Creek, and Guinea Creek are a few of the small tributaries that give freshwater outflows to the bay. Marine water enters the bay from the south through the Indian River inlet.
Etymology
An unidentified English sea captain from Jamestown, Virginia, who was using Captain John Smith's exploration maps, was one of the first to find Rehoboth. This seaman and his crew rowed a boat ashore for fresh water while they were exploring some of the inland bays along the Delaware Coast. He discovered a low peninsula with untidy dunes and miniature pines. He gave it the name "Rehoboth" (which means "Broad Places") in Genesis xxvi:22.
Wildlife
Rehoboth Bay is home to a wide variety of wildlife. Ospreys and bald eagles are just a couple of the animals you might encounter out on the water, along with dolphins, horseshoe crabs, summer flounder, sea trout, bluefish, tautog, white perch, rockfish, and winter flounder. In addition to these species, kingfish, smooth dogfish, and sandbar sharks are also caught in the surf. Additionally, Brant, Goldeneye, Common Loons, Horned Grebes, Buffleheads, and Red-breasted Mergansers can be found in the inland bays' waters, especially in Rehoboth Bay.
Threats
Eutrophication and habitat loss has been recognized as the two main areas of worry for Delaware's Inland Bays (which include Rehoboth Bay). The Bays have significantly increased their nitrogen and phosphorus concentrations as a result of urbanization, agricultural activity, and poor flushing rates. Although these minerals are necessary for the growth of plants and animals, their overabundance can have a negative impact on water quality. When that occurs, oxygen levels fall, and algae growth speeds up, making it hard or impossible for species like fish or crabs to live.