What Is Permafrost?
As per the definition by NASA, any ground that remains completely frozen for at least two years is called permafrost. The temperature of permafrost remains at or below —32°F (0°C) during this time. Such regions are found at higher latitudes near the poles and higher altitudes up the mountains. Although the ground might be frozen, permafrost regions are not always covered in snow. Vast areas of permafrost cover our planet in both the hemispheres.
What Is Permafrost Composed Of?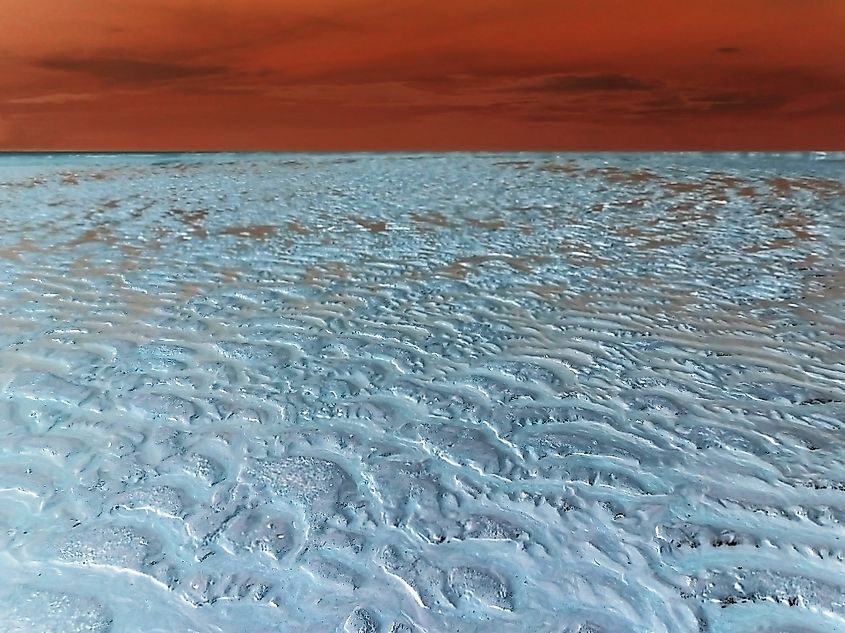 Soil, rocks, and sand held together by ice comprise permafrost. Although the lower layers of permafrost soil remain frozen, the top layer might thaw in summer. This layer usually also contains organic carbon obtained from dead and decaying plant matter that grows on this layer during the brief thawing period. The thickness of this top layer (called the "active layer") varies with region depending on temperatures. 
Areas With The Largest Expanse Of Alpine Permafrost In The World
Alpine permafrost is permafrost which exists at higher elevations up mountains or plateaus. The table below represents the 9 regions with the largest alpine permafrost areas in the world. The figures are not accurate as actual studies to measure the extent of alpine permafrost has not been carried out. Hence, the figures represent the best estimates.
The Tibetan Plateau, an extensive elevated plateau covering parts of China, India, and Bhutan and nearly the entire Tibet Autonomous Region in East and Central Asia, is the world region with the greatest estimated area of alpine permafrost. 
The Altai Mountains of Central and East Asia and the Brooks Range in far northern North America follow next with the second and third biggest expanses of alpine permafrost respectively.
How Is Climate Change Affecting Permafrost?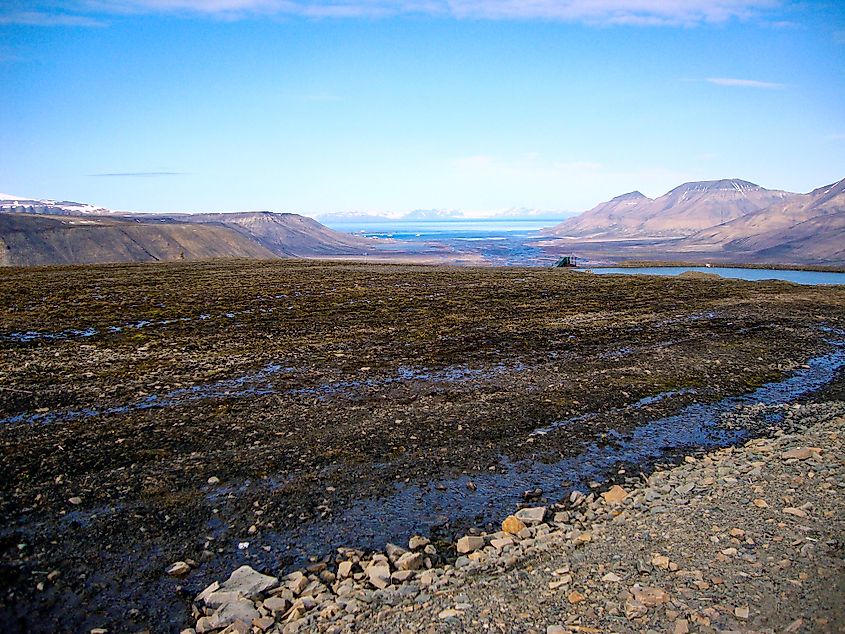 With global warming-induced climate change, permafrost is thawing. This change is predicted to have disastrous consequences for all life on Earth. Human settlements based on permafrost will have to be evacuated as the ground below thaws. Microbes will come into action and decompose the organic carbon in the active layer of thawing permafrost releasing harmful greenhouse gases like methane and carbon-dioxide further exacerbating the threat. Ancient microbes including viruses and bacteria that had been buried under thousands of years of permafrost will be released into the environment. Humans and other life forms that do not have immunity to these microbes might develop life-threatening diseases.