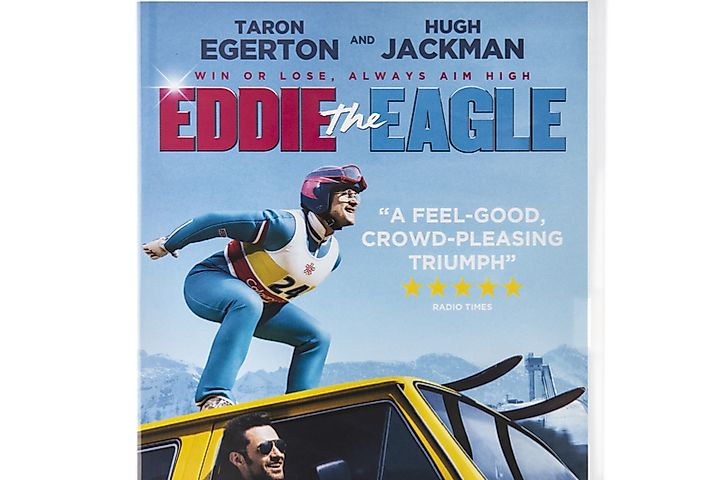 Who was Eddie the Eagle?
Popularly known as "Eddie the Eagle", Michael Edward was born in December 5, 1963. He is a skier of British origin who was the first to represent Great Britain in Olympics ski jumping in 1988 after 59 years of the country not participating in that sports category. He became the first record holder in British ski jumping. Besides that, he held position nine in amateur speed skiing and a great jumping record which he earned by jumping over six buses.
Biography of Eddie the Eagle
Eddie was born in Cheltenham in England. His official name is Michael. The nickname "Eddie" was borrowed from his surname by his friends from school. Initially Eddie had an interest in downhill skiing. However, when he noticed that he was not excelling in it as he had wished, he decided to shift to ski jumping. At the time, there were no other British ski jumpers to compete with for a position. Michael Edwards started jumping in Lake Placid, located in New York. His mentors were Chuck Berghorn and John Viscome. Some of the challenges he faced were his heavy weight, lack of financial support, and nearsightedness. He was forced to wear thick glasses in order to have good eyesight. However, sometimes it would get misty at high altitudes which blurred his vision.
Eddie's Ski Jumping Career
Eddie was invited to participate in the Olympic Games while working as a plasterer at a Finnish Mental Hospital. Before then, he represented Great Britain at the World Championships in 1987 where he was ranked position 55 globally. His astounding performance in the Championships qualified him for the Winter Olympics ski jumping event which took place in 1988. He was the only British participant in skiing and his performance was stunning. However, during the Olympics, Edward finished last in both the 90 and 70 meters competitions. In the Calgary ski jumps, Eddie held British's record of 73.5 meters.
The Eddie "The Eagle" Rule
In order to avoid embarassments such as in Edwards' case, the International Olympic Committee (IOC) came up with a rule popularly know as Eddie the Eagle Rule. The rule came into play in the year 1990. According to the rule, those who wish to participate in Olympics must first compete in international championships and attain at least a top 30% position. Alternatively, they must be among the top 50 competitors internationally. Because of this rule, Eddie did not qualify for the 1994 Norway Games and 1992 Winter Olympics held in Albertville, France. In an attempt to enable him reach the 1998 Games which were to be held in Nagano, in Japan, Eagle Airlines sponsored Eddie. However, he still did not qualify for the games. Eddie became a popular face in the media. He composed two Finnish songs and also appeared in some advertising campaigns. He enrolled for a law course in De Mont University, Leicester where he graduated in 2003.
Eddie the Eagle did not perform as well as the acclaimed British skiers today. However, he set the stage for the skiing sport in Great Britain.