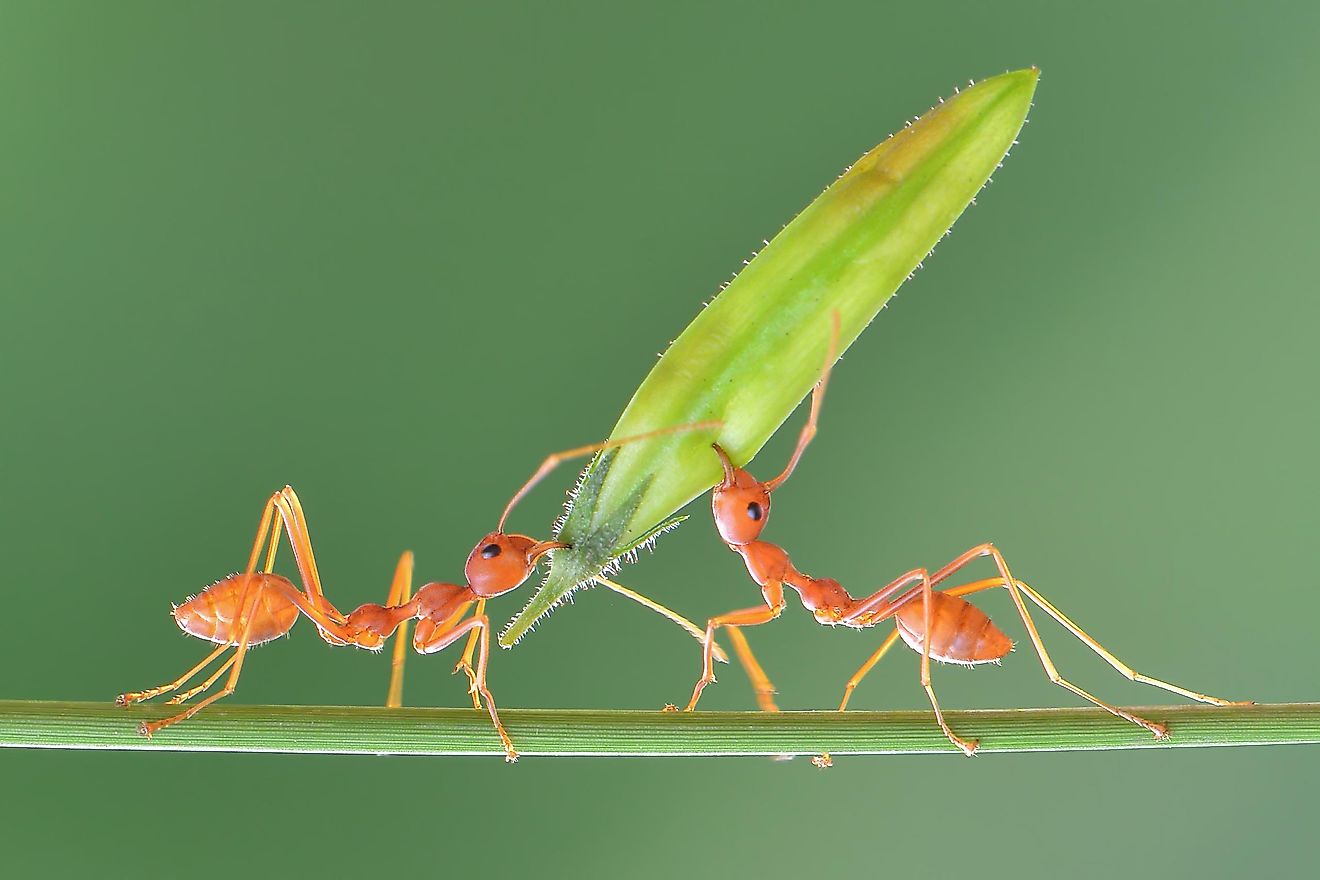 Ants can lift mass that is 5,000 bigger than their body mass.
The strongest man in the world can only lift 2,5 times more than he weighs.
Ants are known to dig incredibly deep and complex structures underground, because together with great power, they also have incredible stamina.
It is not uncommon to talk about ants when we discuss how strong are some of the beings from the animal kingdom. They are hard-working insects, and their importance to this planet is monumental.
Thanks to their strength, they not only create astounding communities underground but also take care of many processes that involve oxidizing the soil and making sure that decomposition goes as planned. Ants can be so powerful they can carry the weight that is 5,000 heavier than their body mass. 
An Ant Vs. Sir Gregor Clegane
To give you an idea of what ''five thousand times more than your mass'' would mean in the world of humans, let us just say that the world record in weightlifting is 1104 pounds. Bear in mind; this record was set by a man that is as big as the Mountain. This is precisely how they called the actor playing the role of Sir Gregor Clegane in the popular HBO series ''Game Of Thrones''.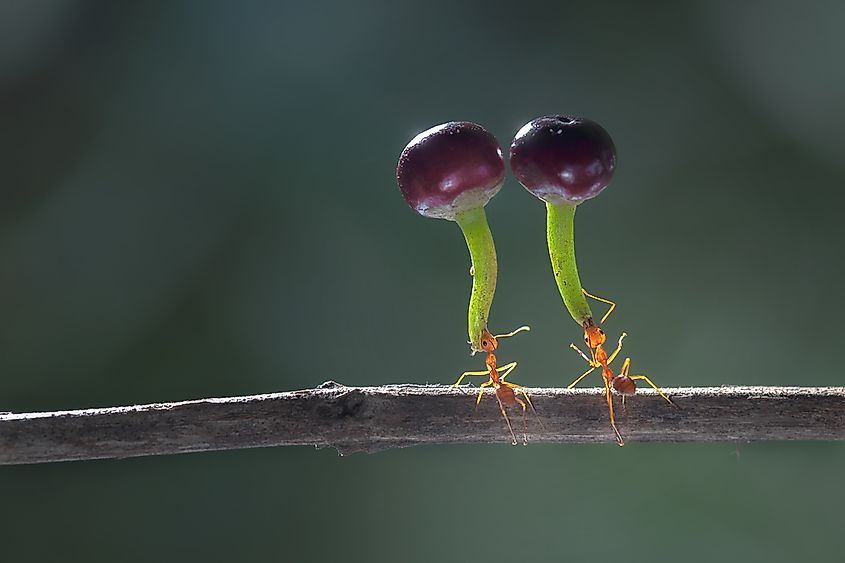 Hafthor Bjornsson, the Mountain, is really a big guy - the scale in his bathroom stops at 452 pounds. This means that this strongman from Iceland lifted a weight that is 2,5 times bigger than his body mass. Impressive, to say the least. Now, if Bjornsson was as strong as the ant, he could lift more than 2,200,000 pounds. 
Proper Form: No Over-Extension Of Muscles
What helps ants put even the Mountain to shame is the fact that the overall volume of their body is much bigger than their surface. Because of this, ant's muscles do not have to work that much, and they do not over-extend and cause fatigue. However, what we must take into account when we compare the world's strongest man to powerhouses in the world of ants is proportion. If ants were any bigger than they are, this means that they would not have the same proportional strength. 
Back to the Mountain. If someone can soon lift the 1104 pounds again, the first thing that people would look at is the weight of the person who managed to do that. If the one challenging the throne would have a smaller body mass, we could easily claim how that particular person is stronger than the Mountain. However, we will not say that publicly. Ever. 
Best Diggers On The Planet
With ants, it is not a question of honor or dominance, and they do not organize weightlifting events. But, because they are so strong and have almost endless stamina, they like to dig. A lot. Some of the underground structures that ants make go so deep, and they look like skyscrapers, endlessly expanding into the ground. 
The power of some ants is not only in their ability to lift hundreds or thousands of times more than their body weight but also in the speed of the jaws they use for digging. With the obvious intention in the name, the trap-jaw ant closes its jaw at the speed of 100 mph. So, without a doubt, ants deserve the title of best weight-lifters in the world.