Travel
The Busiest Airports In Africa
Africa's four busiest airports are located in South Africa, Egypt, and Morocco, all major tourist destinations in the continent.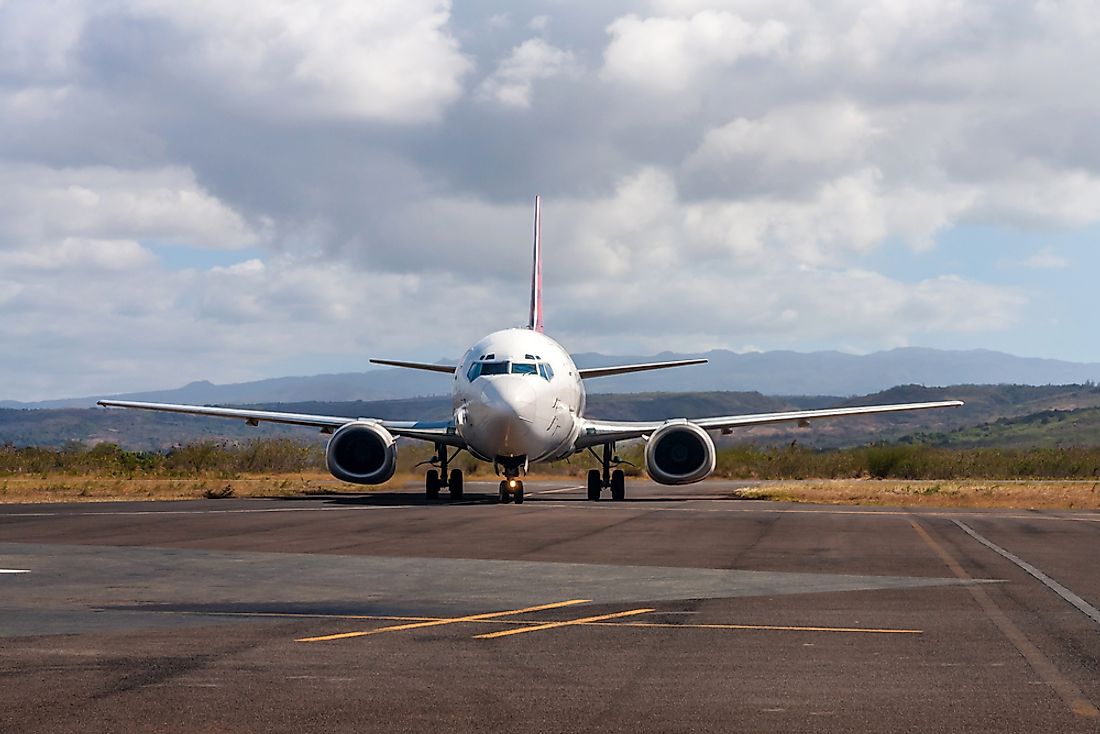 Airports In Africa
Africa is the second largest continent in the world in terms of land area and is home to 16%% of the global human population. It is bordered by the Indian Ocean, Atlantic Ocean, Mediterranean Sea, Red Sea, and Suez Canal. Politically, it is divided into 54 independent nations, 9 territories, and 2 unrecognized independent states. Africa is home to a large number of airports that can be found across each of these political divisions. This continent has a high demand for travel and cargo services to national and international destinations. This article takes a closer look at some of the busiest of airports in Africa.
Busiest Airports In Africa
1. O.R. Tambo International Airport (JNB)
O.R. Tambo International Airport is located outside of Johannesburg in the country of South Africa. It is the busiest airport on the African continent. It is the primary airport for national and international travel within and from South Africa. The O.R. Tambo is one of only three airports in the world that offers flights to all of the continents exception Antarctica . This airport serves as a hub for several airlines, including South African Airways, Comair, Mango, Airlink, and South African Express. It sits at an elevation of 5,558 feet above sea level and contains two runways that run north to south. This airport has the capacity to service 28 million passengers a year. In 2014, 19,164,000 people flew into or out of the O.R. Tambo airport. This number represents a 9.3% increase over the previous year.
2. Cairo International Airport (CAI)
Cairo International Airport, located 9.3 miles northeast of Cairo in Egypt, is the second busiest airport in Africa. It covers an area of approximately 14 square miles and sits at an altitude of only 382 feet above sea level. This airport offers 3 terminals to its passengers and an additional season terminal, which is in service during pilgrimage season in order to reduce strain on the 3 permanent terminals. The Cairo International Airport serves as a primary hub for the following airlines: Nile Air, EgyptAir, and EgyptAir Express. This airport is also home to a 5-star hotel. The government of Cairo plans to extend the Metropolitan transportation service to include the airport as well. In 2014, 14,684,892 passengers utilized the Cairo International Airport. This number of passengers is a 6.6% increase over 2013 numbers.
3. Cape Town International Airport (CPT)
The third busiest airport in Africa is Cape Town International Airport, located around 12 miles from Cape Town, South Africa. In 2014, this airport serviced 8,636,294 passengers. The Cape Town International Airport has experienced a small growth rate of 3.4% over 2013 passenger numbers. This airport offers direct domestic flights to Johannesburg and Durban; the Johannesburg flight was the 9th busiest air route in the word in 2011, carrying 4.5 million passengers. Additionally, it offers international flights to other destinations within Africa, Asia, and Europe. The Cape Town International Airport serves as the primary hub for Mango and South African Express airlines. Its facilities offer a two-level terminal, shopping, restaurants, hotels, and metropolitan line that connects to the city of Cape Town.
Which Are The Busiest Airports In Africa?
| Rank | Country | Airport | City | Passengers (2014) |
| --- | --- | --- | --- | --- |
| 1 | South Africa | O. R. Tambo International Airport | Johannesburg | 19,164,000 |
| 2 | Egypt | Cairo International Airport | Cairo | 14,684,892 |
| 3 | South Africa | Cape Town International Airport | Cape Town | 8,636,294 |
| 4 | Morocco | Mohammed V International Airport | Casablanca | 7,971,705 |
| 5 | Nigeria | Murtala Muhammed International Airport | Lagos | 7,561,507 |
| 6 | Egypt | Hurghada International Airport | Hurghada | 7,225,936 |
| 7 | Algeria | Houari Boumediene Airport | Algiers | 6,460,000 |
| 8 | Kenya | Jomo Kenyatta International Airport | Nairobi | 6,348,635 |
| 9 | Egypt | Sharm el-Sheikh International Airport | Sharm el-Sheikh | 6,239,021 |
| 10 | Tunisia | Tunis-Carthage Airport | Tunis | 5,146,000 |
About the Author
Amber is a freelance writer, English as a foreign language teacher, and Spanish-English translator. She lives with her husband and 3 cats.
This page was last updated on April 25, 2017.
Citations
Your MLA Citation
Your APA Citation
Your Chicago Citation
Your Harvard Citation
Remember to italicize the title of this article in your Harvard citation.