It was not until the beginning of the 20th century that people have started to notice how air pollution made a dent in our atmosphere. Pollution of air and water, along with an increase in the greenhouse effect, gave birth to environmental history as an academic discipline to try and understand the beginnings of the current environmental threats, as well as the impact of the humans on the environment and how we change the material world.
For some scientists, the beginning of the Anthropocene is when human activities started to cause environmental problems. Anthropocene is an informal term for a geological epoch that marks some of the first most essential impacts that humans have had on the Earth's ecosystem. 
Environmental Data From The Past
It became commonplace to think that environmental problems started during the industrial period (throughout the 1700s and 1800s) when there was a significant rise in lead amounts in the atmosphere due to the pollution of factories and various industrial processes. Even though there are not many records on pre-industrial pollution, some researchers have suggested that humans have started to pollute the atmosphere much earlier.
With the help of historical data and ice cores, several scientists (Alexander F. More, Nicole E. Spaulding, Pascal Bohleber, and others) discovered that humans have been damaging the Earth's atmosphere for more than 2000 years. One of the most interesting details from their study is the data that suggests that lead levels have been on the rise throughout the 2000 years, and the only time that they have subsided was during the time of the Black Death pandemic in Europe. This tells us that lead levels before the pandemic (and other economic disruptions), and after it, were human-caused.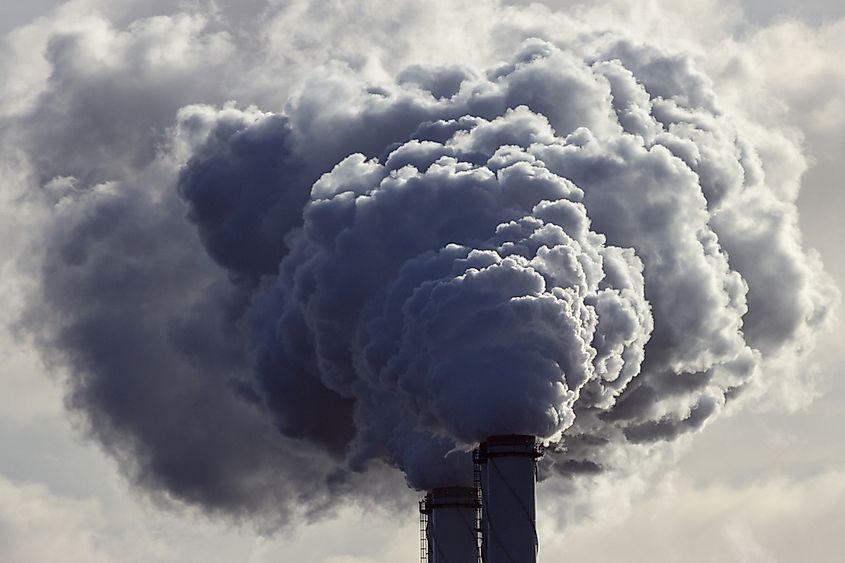 Before this, scientists believed that past lead levels were natural, but the research suggests otherwise. In a similar study led by Célia J. Sapart, a climatologist and glaciologist, along with a team of 15 scientists from the United States and Europe, found out that agricultural and metallurgic activity circa 100 B.C were responsible for the increase of methane in the atmosphere and a change in the climate.
After that, methane emissions increased as much as 31 million tons every year. This was not enough to have drastic changes in the climate, but it shows that humans have started to alter their environment with pollution earlier than it was initially suggested.
How Do We Stop What We Started?
It is no secret that we are faced with a plethora of environmental issues and that our entire future, as well as our planet, are in danger. It is important to understand the origin of human impact on the environment. Still, we also need to use that information and discoveries about our planet and our nature to produce solutions for stoping the pollution of our planet.
Thinking of strategies that reduce the carbon footprint is essential, both on the individual and global levels. Think twice before disposing of harmful substances in your environment or before you carelessly waste energy or water at work or your home. It is not an easy task, but you, as an individual, can make many minor adjustments that can impact the overall danger and threat we are confronted with, together with our planet.