Natural resources are defined as resources that exist without the intervention of humans. They include a variety of things but mainly valuable characteristics such as gravitational, magnetic, electrical forces, and properties.
On our planet, they also include the atmosphere, water, land, sunlight, all of the vegetation, and also animal life. All of those are a source of different types of energy and are crucial for all life on our planet. 
Exploitation Of Resources 
The biggest problem associated with natural resources is the problem of exploitation. It is the usage of these resources for economic growth, which often leads to the degradation of the environment. This problem started to gain traction in the 19th century with the development of methods of extracting raw materials. During this time, mankind developed mining, steam power, and various machinery that made it easier to get to these materials. The rate of consuming energy only grew bigger throughout the 20th century, and nowadays, the majority of our energy consumption is sustained by fossil fuels.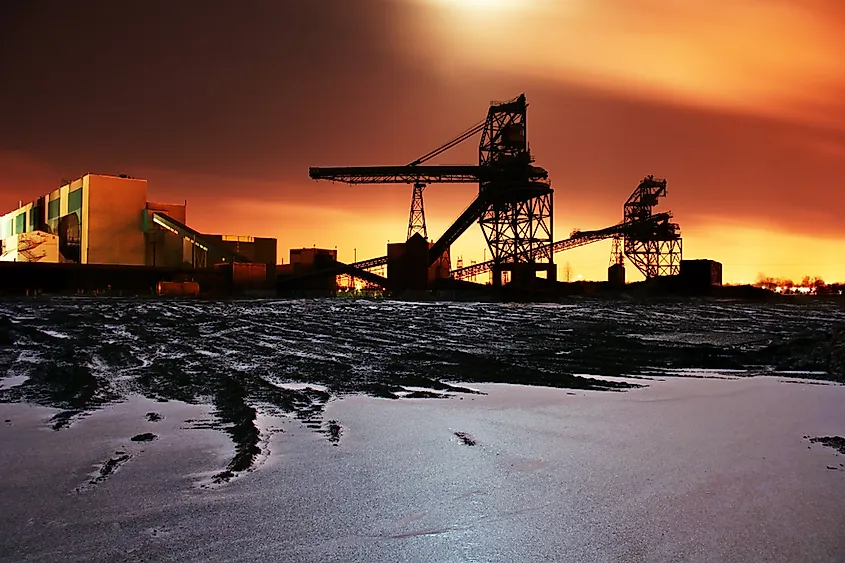 All of these methods of getting energy are taking a toll on the environment. Another way we continue to destroy the environment through the exploitation of natural resources is through intensive agriculture. This hinders the natural environment in a large number of aspects. Good examples would be the degradation of forests and water pollution. The world population is constantly growing, which leads to economic growth and a higher depletion of natural resources. This is becoming a huge problem because we are destroying our environment, as well as the natural sources themselves.
Types Of Natural Resources
We can divide natural resources into several groups and types of categorization. The first type would be based on their origin. We divide them into two subtypes, biotic and abiotic. Biotic resources are those that are acquired through the biosphere, such as animals and forests, as well as all of the materials we can obtain from them.
Abiotic resources, on the other hand, come from non-living material and include water, air, and various metals. We can also divide natural resources according to their stage of development. We have potential resources, which refers to resources we plan to use in the future, as well as actual resources we can use right away. There are also reserve resources and stock resources, which are pretty self-explanatory.
Recovery Rate
Another way we can divide natural resources, and the most important one, according to many, is on their basis of recovery rate. Based on this, we categorize them into renewable and non-renewable resources. Renewable resources are those that can replenish naturally. These include things like air, wind, sunlight, and water. They are all available at all times, and human consumption does not affect them. However, some of them do not have the possibility to recover rapidly, so their resources can deplete through continuous over-use. If the rate of recovery exceeds the rate of consumption, we say that a resource is renewable.
Non-renewable resources are those that form slowly or do not form naturally in the environment at all. This category mostly includes various minerals. They are the opposite of renewable resources, meaning that with them, the rate of consumption exceeds the rate of recovery. One example of a non-renewable resource is fossil fuels, which form extremely slowly. Some resources deplete without the interference of humans, like uranium. Some even take millions of years to replenish.