With the economies in multiple countries in shambles due to recent crises, and the United States going through a period of extreme protests due to racial injustice, it makes sense for people to start wondering about the future of capitalism. It has been the economic system that has marked the 20th century, completely changed the world, and still continues to be a topic of discussion.
First of all, we should try to define it. Capitalism can be defined as an economic system in which the economy of a country is controlled by private owners that profit from it, and not the country itself. This makes it seem like the perfect economic system, the one that can help anyone strive and succeed. There are multiple perspectives one can take when talking about capitalism, but most of them are starting to see some serious faults in the system.
The System That Brings Prosperity
Capitalism, by design, should create prosperity by focusing on production and innovation. Throughout the years, capitalism has definitely helped multiple people achieve lifestyles that their ancestors haven't even dreamed of. Some would argue that the middle class of today is living better than the royalty many decades ago. And while that might be true, in a way, it is still an exaggeration that comes with several caveats. 
Capitalism gave extreme power to the owners, the huge corporations, and billionaires, the so-called one percent. It can be said that these people basically control the entire world, and are given too much power. By giving so much power and capital to a small number of people, capitalism managed to widen the gap between rich and poor more than it ever was. It has created disparities and actually made more people in the world suffer than ever. The financial inequalities are often based upon inequalities that were already deeply rooted in society.
Inequalities Created By Capitalism
Those inequalities include race and sex (or gender). Capitalism perpetuated the differences between people based on many variables. It gave even more power to the "ruling" class and took away power from the lower classes. It created new forms of privilege by doing so. In this case, power is money because money is the main driving force behind capitalism.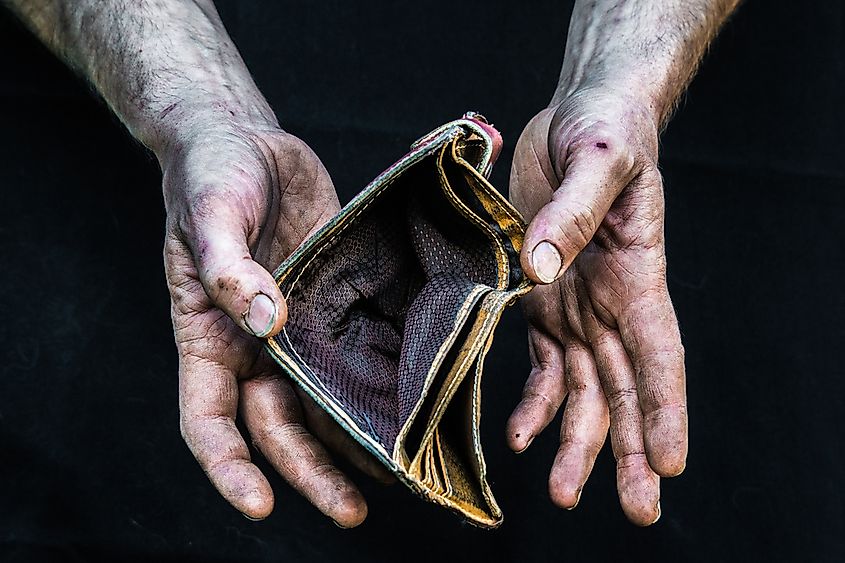 Making money is the ultimate goal, and the only way to know you are succeeding when you are living in a capitalist society. The more money you make, the more successful you are. This has created a society that has forgotten some core values that brought us to where we are. It has created a society more concerned with numbers than people. Many believe this to be a huge problem in modern society and are wondering how long this system can keep up.
What Is The Future?
The oppressed, the lower classes, the marginalized will inevitably rise up, sooner or later. Currently, we can witness protests all over the United States due to racial inequality. This has been a huge problem for the country, and capitalism only made it worse. It made money the ultimate goal and did not create equal opportunities for everyone to make money. This can only last for so long. People should have equal opportunities and then be rewarded according to what they do. In capitalism, things do not work that way.
You have probably heard many people say how the rich get richer and the poor get poorer. It is hard to say what the future of capitalism will be. It will need to change because if we have learned anything from history, it is that underprivileged people can only be controlled for a while. They will rise up, and rightfully so, demanding their rights and equal opportunities. This will have an effect on capitalism as a whole and inevitably change it. Hopefully, it is for the better.