What Is The Currency Of Timor-Leste (East Timor)?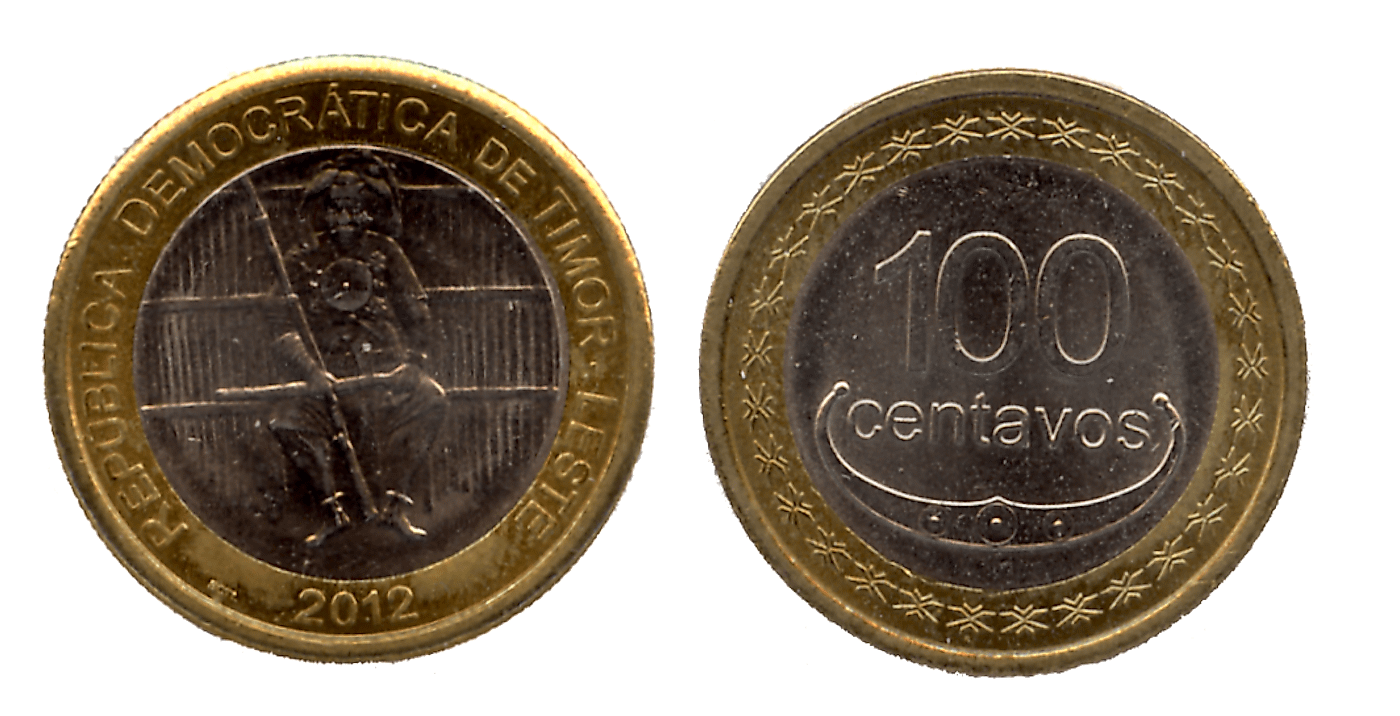 Timor-Leste (East Timor) is located in Southeast Asia. The state is made up of half of Timor Island, the islands of Jaco and Atauro, and the exclave of Oecusse. The total surface area of the country is about 5,400 square miles. The official currencies of East Timor are the United States dollar notes and the East Timor centavo coins. Centavo coins are found in the denomination of 1, 5, 10, 25, and 50, and as such, they match the denominations of the dollar coins except for the $1 coin. The continued use of these coins and the future probability of centavo banknotes is uncertain. The coins are not recognized internationally and have therefore not been awarded the ISO code. All US dollar banknotes circulating in the United States ($1, $5, $10, $20, $50 and $100) are also circulating in East Timor.
Adoption of the US Dollar
The dollar replaced the Indonesian rupiah in 2000 as the currency used in official transactions. In 2003, the dollar was introduced to the general economy as the official state currency. The decision to adopt the dollar was made by the United Nations and the government of East Timor to salvage the country from political and economic instability.
Acquiring US Dollars in East Timor
The adoption of the dollar made it easier to trade and do business in the country. American tourists simply need to carry their cash into the country and spend in whatever way they wish. Citizens from other states must visit a bureau de change to exchange their currencies. Since the centavo coins are pegged to the dollar coins, you are likely to receive the coins as the balance of using the notes. The economy is a cash-based society, and plastic currency is rarely used except in high-end facilities such as expensive restaurants.
The Economy of Timor-Leste
East Timor is considered a low-income economy with a GDP of about 3 billion dollars. It ranks 133rd in the Human Development Index. About 49% of the population below the poverty line, half the country earns less than $1.25 a day, and 20% is unemployed. Effects of the decades struggle for independence against Indonesia is still being felt as infrastructure remains damaged and a significant number of people remain displaced. The country's primary imports are food, gasoline, kerosene, and machinery while coffee, sandalwood, and marble are the primary exports.