What is the Currency of Namibia?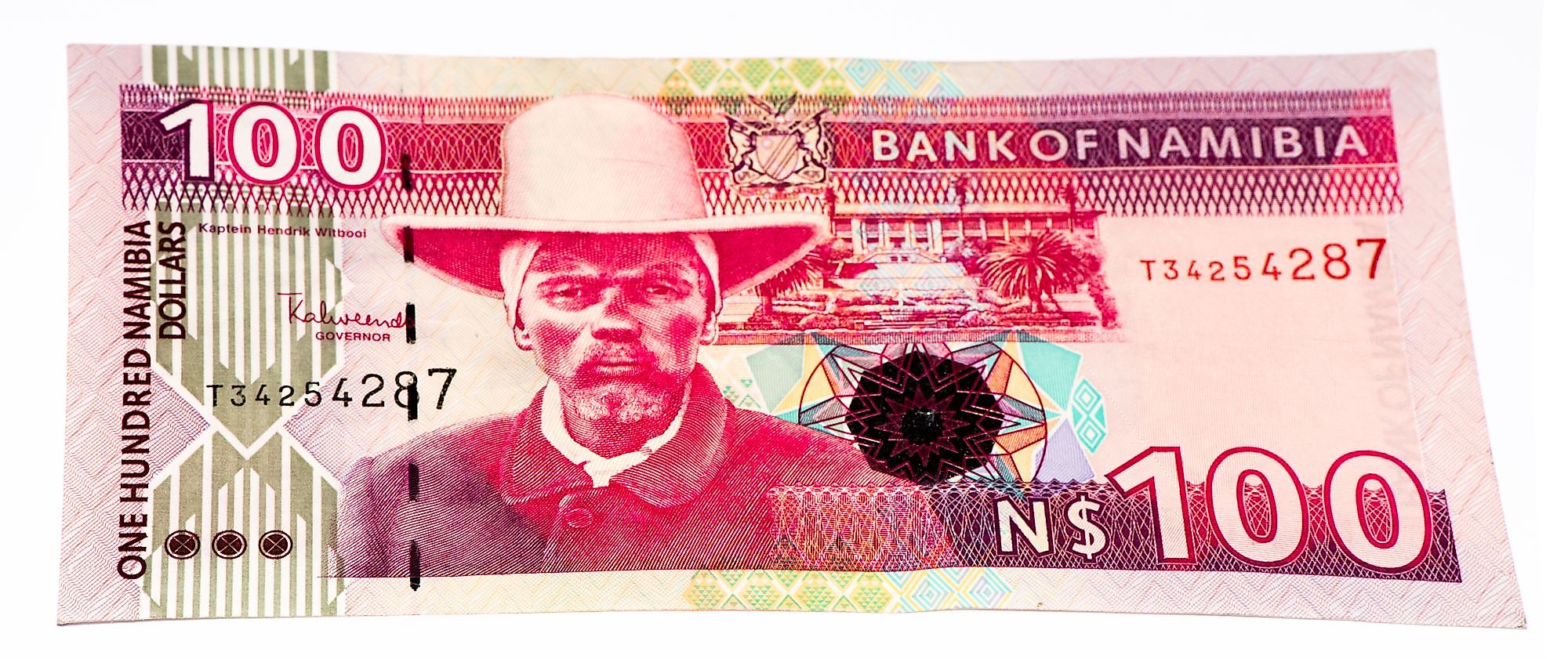 Namibian Dollar
The Namibian dollar is the official currency of Namibia and has been in use since the year 1993. It is mostly shortened with the dollar symbol $ or N$ to differentiate it with other currencies designated as the US dollar. Its smallest unit is 100 cents. The Namibia dollar code is NAD.
History
The South African Rand was used when Namibia was under the rule of South African between 1920 and 1990. However, the South African Rand is still in use as it can be exchanged with the dollar locally.
In the process to establish the Namibian currency to succeed the South African Rand, the name Kalahari was suggested in recognition of the Namibia's Kalahari Desert. The Central Bank of Namibia was to be called the Namibia Reserve Bank. The plans did not materialize, although the bank produced symbolic notes in some denominations.
On September 15, 1993, the Bank of Namibia first circulated the notes, and the first national coins arrived in December of the same year.
Mark or Dollar?
The newly established Bank of Namibia minted a specimen series of coins in marks and dollars to be presented to Ministry of Finance for contemplation. The ministry chose "dollar" in favor of "mark".
The specimens series comprised of four types of coins: 1 dollar and one mark (in nickel/copper), 10 dollars and ten marks in silver. The face of the mark pieces bears a sitting lion while the dollar pieces carries a San (a man who reside in Bush) with arrow and bow.
Coins
The first shipment of Namibian coins reached Walvis Bay on November 13, 1993, while the issuance to banks took place on December 8, 1993. The coins pictured Namibian flora and fauna on sides and the metal composition of the coins range from nickel bonded steel. The circulating denominations are: 5c, 10c, 50c, $1, $5, and $10, produced in the following years: 1993, 1996, 1998, 2000, 2002, 2008, 2009, 2010, 2012, and 2015.
Banknotes
Hendrik Witbooi, the Namaqua people's chief, and a leading leader against German rule during the 20th century is portrayed on all banknotes of Namibia. However, a new series of notes were issued by the Bank of Namibia on March 21, 2012. These new notes will carry the similar denomination syntax as the current series. There is has been an improvement in anti-counterfeiting structures while retaining the image of Hendrik Witbooi for all the notes except 10 and 20 dollar that carry the picture of Sam Nujoma, the father and founder of Nation of Namibia. The circulating notes are $10, $20, $50, $100, and $200.
The N$10 and N$20 had the optically variable diamond-shaped ink patch that cracked on multiple manipulation and folding, leading to limited issuance by the Bank of Namibia. Later, the bank improved the quality and moved the positioning of the optically variable diamond-shaped ink feature of N$10 and N$20 banknotes.