What is a Newly Industrialized Country?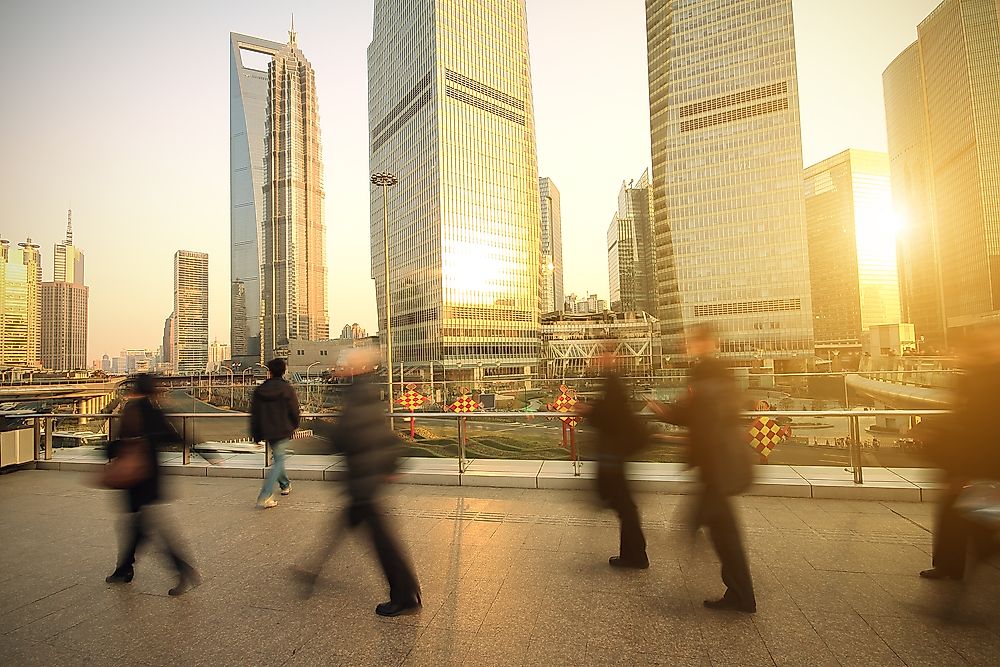 According to political scientists and economists, a newly industrialized country (NIC) is a country whose economic status is above that of a developing country but below that of a developed country. Such countries are characterized by an increased economic growth rate, a robust political system, rapid population growth and urbanization, and free trade policies. Developed countries invest in NICs due to their relative economic stability and opportunity. The countries are often invited to economic forums such as the G8 annual meetings. According to their GDP per capita in 2015, the following are the top NICs in the world.
What is a Newly Industrialized Country?
South Africa
South Africa recorded a per capita GDP of $13,165, making it the only African country in the G20. South Africa is classified as a NIC owing to its shift from a primary and secondary economy to a tertiary one dependent on industrial functions and trade. In relation to other emerging markets, South Africa fails in availability and cost of labor, lack of education, little use of technology and few innovations. However, its sophisticated financial system, effective business taxes, ease of capital availability and a highly developed infrastructural system have positively contributed to its status as NIC. Unemployment and poverty remain the leading problems in South Africa's economy.
Mexico
Mexico is a NIC with a GDP per capita of $17,534 and a GDP growth rate of 2.5%. Mexico has highly developed industrial and service sectors as well as a remarkable growth in the private sector contributing to its status as an emerging economy. Mexico has an export-based economy with free trade relations with North America through the North American Free Trade Agreement which is essential in export trade. However, poor infrastructure, unfavorable tax systems and a growing disparity between economic factions have plagued the Mexican economy.
Brazil
This South American country is the leading economy in Latin America with a GDP per capita of $15,615. Brazil has an inward-oriented economy with marked contribution from the private sector. The service sector is the leading sector employing more than 70% of the workforce. Entrepreneurship plays a vital role in employing most Brazilians. Brazil faces several challenges including bureaucracy, wage disparities, and corruption which affect the overall economic growth.
China
China is one of the fastest growing economies in the world with a GDP per capita of $14,107 in 2015. China is a central country in international trade with leading export and import markets and the largest manufacturing center. Despite its political affiliation that restricts the private sector, China has free trade relations with Pakistan, Australia, Switzerland, ASEAN, South Korea, and New Zealand. Implementation of five-year plans has played a key role in the emergence of China as an economic power with an increase in the manufacturing sector and worldwide recognition of China's products.
Other Newly Industrialized countries
Other NICs include India, Indonesia, Malaysia, Philippines, Thailand, and Turkey. Although most NICs enjoy relative economic growth and stability, the countries are plagued with problems of economic inequality between the rich and the poor, corruption and political instability.
What is a Newly Industrialized Country?
| Rank | Country | GDP (Per Capita, International Dollars, 2015) |
| --- | --- | --- |
| 1 | South Africa | 13,165 |
| 2 | Mexico | 17,534 |
| 3 | Brazil | 15,615 |
| 4 | China | 14,107 |
| 5 | India | 6,162 |
| 6 | Indonesia | 11,126 |
| 7 | Malaysia | 26,315 |
| 8 | Philippines | 7,254 |
| 9 | Thailand | 16,097 |
| 10 | Turkey | 20,438 |
| | | |