What Do The Colors And Symbols Of The Flag Of Eritrea Mean?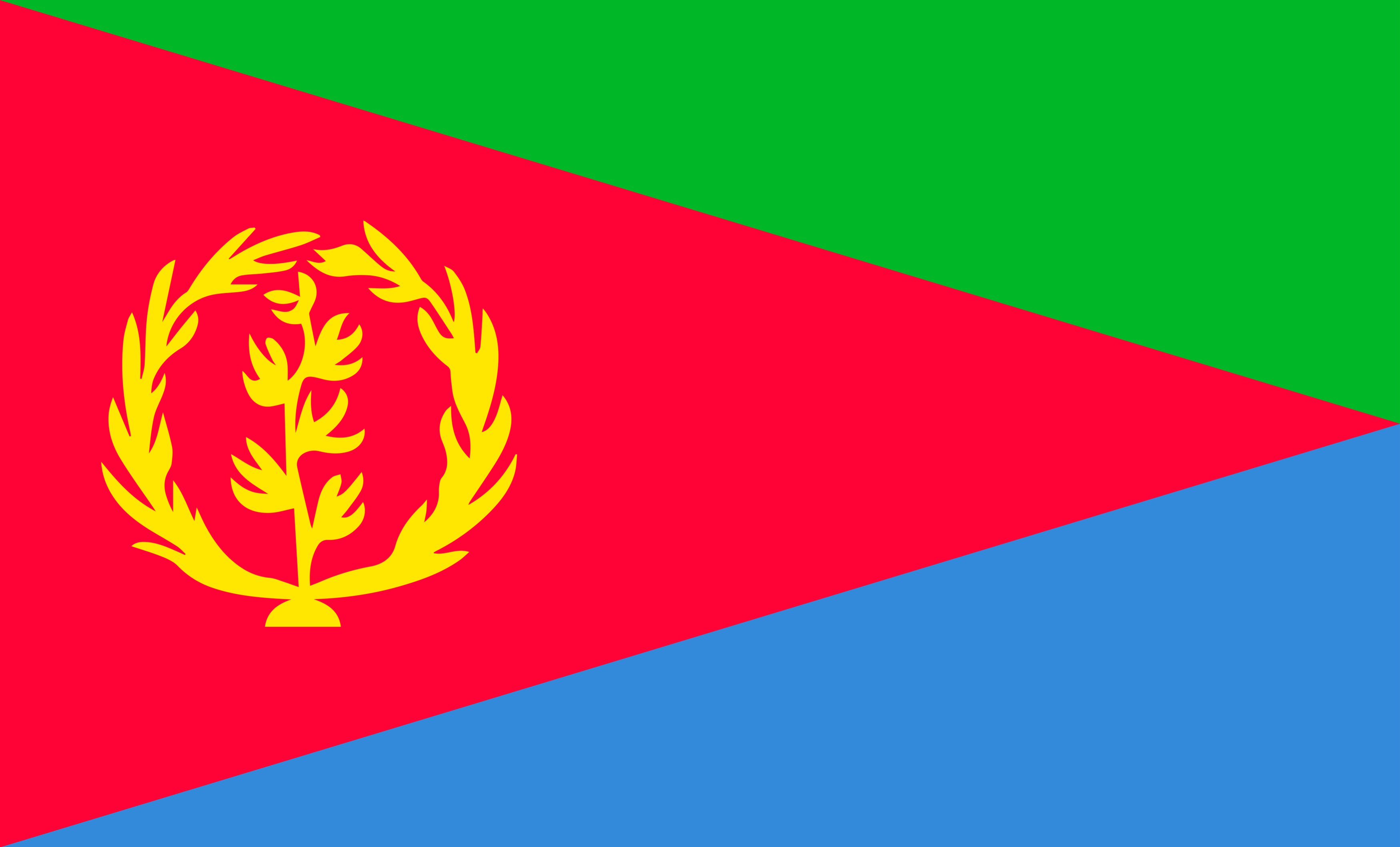 A Brief History of Eritrea
Eritrea is an independent nation located in the Horn of Africa. This multi-ethnic country hosts a population of about 5 million people. The modern-day country of Eritrea was formed by the unification of several kingdoms and sultanates existing in the region. The unification was brought about by the colonial rule of Italy in the region. After the Italians were defeated by the British army in Italian Eritrea in 1942, the country became a British-administered territory until 1952.
Although the British left Eritrea in 1952, the UN "federated" Eritrea with Ethiopia against the wishes of the people of the country for complete independence from foreign rule. Several member states of the UN did not support this action of the UN General Assembly. A decade later, the Ethiopian government annulled the parliament in Eritrea and annexed the country completely. Thus, a new struggle for independence started in Eritrea and the Eritrean Liberation Front was founded in 1960. Finally, after 30 years of struggle, Eritrea earned independence from Ethiopia and a new government was formed in the country.
History of the National Flag of Eritrea
In 1952, a new flag was adopted as the flag of Eritrea. Since the UN helped the country achieve independence from British rule, the light blue background color of the flag was chosen in honor of the UN. The flag featured an olive wreath in the center and a six-leafed plant encircling it. The former symbolized peace while the latter represented the country's six administrative divisions. However, when Ethiopia annexed Eritrea in 1962, this flag was banned from the nation. Following the struggle for independence, the design of the official flag of the Eritrean People's Liberation Front inspired the design of Eritrea's national flag. The flag was adopted on December 5, 1995.
Design of the Eritrean Flag
The flag features three triangles of three different colors - red, green, and blue. The red isosceles triangle is based on the hoist-side and its point is on the fly-side. Two right triangles lie on either side of the red triangle and both are based on the fly-side. The point of the red triangle separate the bases of the green triangle on the upper side and the blue one on the lower side. The red triangle features a vertical olive branch that is encircled by an olive wreath. The branch and the wreath are towards the hoist-side of the flag.
Meaning of the Colors and Symbols of the Eritrean Flag
The different colors in the Eritrean flag have their own meanings. The green color symbolizes livestock and agriculture. The blue color and the red color stand for the sea and the blood lost in the freedom struggle, respectively. The olive wreath with 30 leaves represents the number of years for which the civil war was fought in Eritrea in order to attain independence.