Economics
What Are The Natural Resources Of Slovenia?
Hydropower is one of the important natural resources of Slovenia.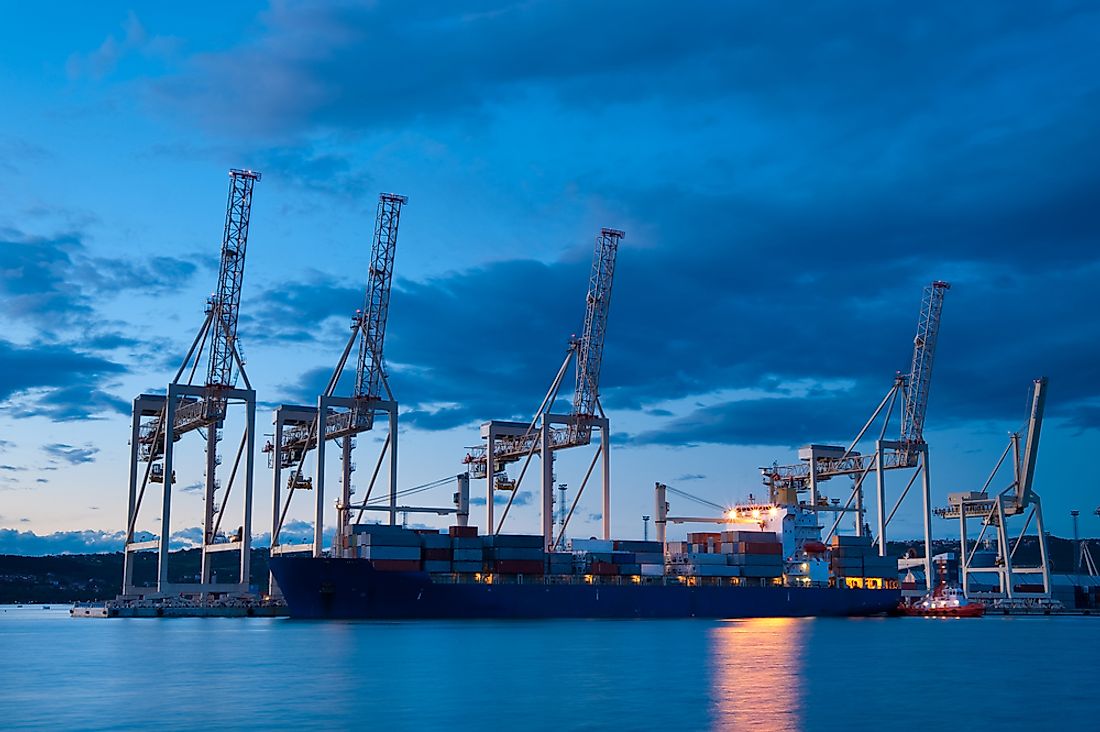 Slovenia is a country in Central Europe located at the crossroad of trade routes and important European culture. Slovenia's economy is developed and is the per capita richest Slavic country by nominal GDP. The major natural resource of Slovenia is the forest which covers almost half of its territory. The country also has several other resources which are discussed below.
Forestry
The most outstanding feature of the Slovenian landscape is its forest which covers about 66% of the total land area. The surface area covered by forest is approximately 1.2 million hectares. In terms of relative forest cover, it is the third most forested country in the European Union after Sweden and Finland. The forest area in Slovenia has been expanding over the years due to the natural reforestation of the meadows, abandoned farmlands, and pasture. However, in many urban areas, forests have been cleared to make way for the construction of housing and infrastructure. There are a total of 71 naturally growing tree species in the country.
Hydropower
Hydropower is one of the most important natural resources of Slovenia. The country is one of the top hydroelectric power producers in Central Europe. In 2016, approximately 16,000 GWh of electricity was generated in the country. The structure of power generation is changing, with the share of the hydroelectricity plant increasing.
Coal
About one-third of the electricity consumed in Slovenia is derived from two lignite and brown-coal powered stations. These two stations account for all the locally mined coal. Approximately 22% of Slovenia's electricity is generated from coal. Slovenia is estimated to be holding 1.2 billion tons of coal resources. The largest reserves (about 830 million tons) are located in Goricko. Other major reserves are located in Velenje (about 370 million tons) and Zasavje (68 million tons), with mineable reserves accounting for 140 million tons.
Rivers And Lakes
Slovenia has several water resources including rivers, lakes, and streams. These water bodies are important sources of water and livelihood in the country. The largest lake in Slovenia is Lake Cerknisco which covers an area of approximately 9.3 square miles. It is a karst lake which periodically fills and drains. Other major lakes in Slovenia include Lake Bohinj, Lake Bled, and the Seven Lakes of Triglav.
Mineral Resources
Slovenia is not a major producer of mineral resources in the world or region. It is mainly an importer of major minerals including ferrous and non-ferrous ores and metals. However, Slovenia produces certain minerals such as zinc, crude steel, bentonite, cement, and iron. While all the metal mines in the country are currently closed down, the extraction of industrial and construction minerals such as clays and stones are still active. Previously, the country produced aluminum, steel, and refined lead. Researchers project that the future production of minerals in the country will remain modest and it is expected to remain dependent on mineral import. The production of metallic minerals such as aluminum and steel are expected to depend on demand and future partners.
This page was last updated on August 27, 2019.
Citations
Your MLA Citation
Your APA Citation
Your Chicago Citation
Your Harvard Citation
Remember to italicize the title of this article in your Harvard citation.