What Are The Biggest Industries In Monaco?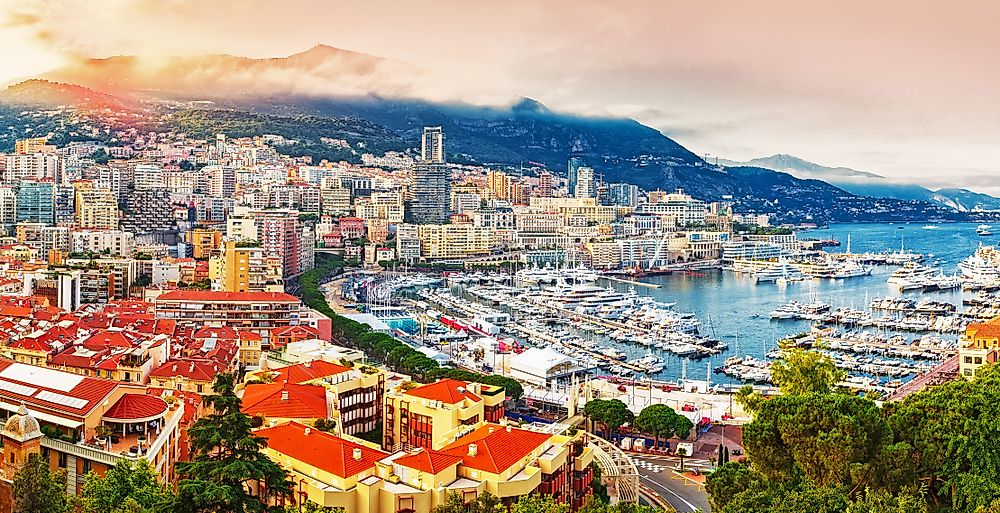 Monaco is a small city-state located in western Europe. The state covers an area of 0.78 square miles, therefore, qualifying as the world's second smallest nation, while the Vatican City is taking the record as the smallest in the world. Moncao is a wealthy country with a high standard of living. Here are some of the largest industries in the country: 
Gambling
Gambling in Monaco has a long history. By 1869 revenues from the casinos were so enormous that the principality of Monaco was able to end tax collections to attract the rich residents across Europe, a policy which is still in existence to this day. At one time, gambling was the main source of earning for the country, but now it is believed to contribute about 4% of the total earnings in Monaco. 
Sports
The Monaco Grand Prix car racing has been an active event every year from 1929 in the Streets of Monaco. The Monaco Grand Prix is among the world's most prominent car races and attracts participants from around the globe. Setting up the racing circuit takes about six weeks to complete while dismantling everything takes up to 3 weeks. The racing circuit in Monaco is considered the most challenging because they are narrow and tight and with several elevations changes and possibly the most demanding Formula 1 track in the world.
Tourism
Tourism is one of the dominant economic activities in Monaco, accounting for about 15% of the country's earnings. Ease of access to Monaco from major European destinations, an excellent climate, high-end hotels, good ports, and several annual cultural and sporting events attract tourists estimated at 4 million every year. The extremely low rate of crime in Monaco, the high quality of life, absence of income tax, and excellent health services and education has made Monaco the most preferred place for many people around the world.  According to the report from the government, the typical stay in hotels in Monaco is usually three nights, which has remained almost unchanged for more than two decades.
Other Industries in Monaco
There are small industries in Monaco that produce different items for export and domestic use, and they account for about 11.6% of the business turnover in the country. The majority of industrial plants are found in Fontvieille. Some of the items manufactured include glass object, pottery, paper, jewelry, dolls, perfumes, precision instruments, pharmaceuticals and chemicals, plastics, leather items, watches, and radio parts, among others. There are also flour mills, chocolate plants, dairies, small shipyards, and textile mills. Banking in the principality of Monaco is another vibrant industry because of the business tax laws and policies with a relatively lax compared to other neighboring countries. Monaco has never levied personal income tax on its resident since 1870.