They might be big and scary looking, but the so-called "Murder Hornets" do not present a new reason for Americans to panic. These oversized, winged insects are native to Asia, especially in the rural mountains of Japan. They have yellow- and black-striped abdomens, big orange-yellow heads, and large eyes. The hornets range from 1.5 to two inches long, with the queens on the larger side. The biggest of them all, Vespa mandarinia, has stingers up to one-quarter of an inch long.
These huge hornets attack honeybees, decapitating them and flying away with the thoraxes to feed their offspring. They have also been known to sting farmers and hikers and can be quite aggressive if provoked.
Sightings
From late summer to the early fall, these hornets attack honeybee populations and can destroy an entire hive within hours. Murder hornets were seen for the first time in the United States in December, spotted four times by members of the Washington State Department of Agriculture (WSDA). Researchers pointed out that the hornets usually do not attack humans.
Part of the Pacific Northwest, Washington State, is rainy and forested, making it similar to the Asian habitats that these hornets prefer. The hives are usually found underground. Entomologist Chris Looney of the Washington State Department of Agriculture said that the winter months provided a window to keep the hornets from establishing a stronghold in the region.
Should We Panic?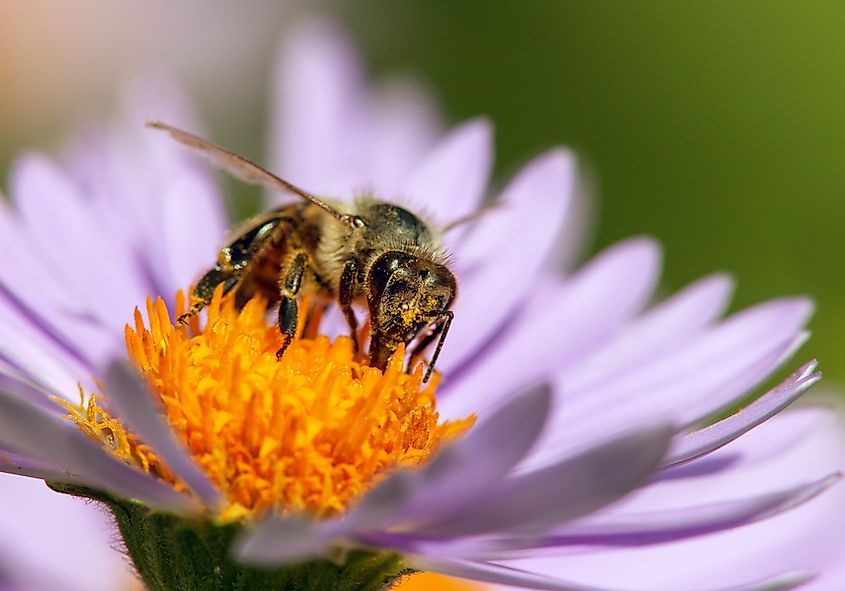 Not according to Floyd Shockley. He is the entomology collections manager at the Smithsonian National Museum of Natural History and explained that the risk of a fatal honeybee sting is far higher. Shockley stated that more people die from bee stings than from these kinds of hornets:
Approximately 60 to 80 people die from allergic reactions to honeybee stings in the U.S. per year.
Approximately 40 people die from reactions to giant hornet stings die in Asia (mostly Japan) per year.
Murder Hornet stings can be incredibly painful, Shockley said. Fortunately, these insects are only dangerous when provoked. Otherwise, they tend to stay away. Shockley also noted that a "full-scale invasion" is not predicted, since the reports were isolated. He did say that the possibility of some beekeepers losing hives was real, though.
Being Proactive
After these giant hornets were seen last December, entomologists WSDA and Washington State University and the Washington State Department of Agriculture put a plan into action. Since the hornets usually hibernate in the winter and come out in April, researchers set traps to locate and remove any hives.
WSDA recommends avoiding the Murder Hornets, and to use extreme caution if they are seen. Their venom is highly toxic when compared to local wasps and bees. Anyone who encounters a colony should not attempt to make any contact with it; the best course of action is to contact the local state's department of agriculture.
Some species of Japanese honeybees can actually fight back against Murder Hornets. When a giant hornet scout locates a honeybee hive, it releases a pheromone to mark the hive and attract its friends. If the hive belongs to Japanese honeybees, these bees swarm that scout and start vibrating their wings. This generates heat and builds up carbon dioxide, effectively cooking and suffocating the hornet.
If You Can't Beat Them, Eat (and Drink) Them
Believe it or not, Murder Hornets are a delicacy in the central Chubu region of Japan. This is nothing new since people have been eating insects for centuries. The New York Times ran an article that stated that the hornets' bodies are "light and crunchy," and gives a "warming, tingling sensation when eaten." The larvae can be cooked with rice to make hebo-gohan, a traditional dish; another method is to put the dead hornets on skewers and grill them.
Murder Hornets are also used to spice up liquor. Live ones are drowned in shochu, a bright, distilled beverage. As the hornets drown, their venom is released into the liquid. The shochu ferments for several years, diluting the venom and darkening into an amber color.  Talk about catching a buzz!