Visiting The Best Museums In Macau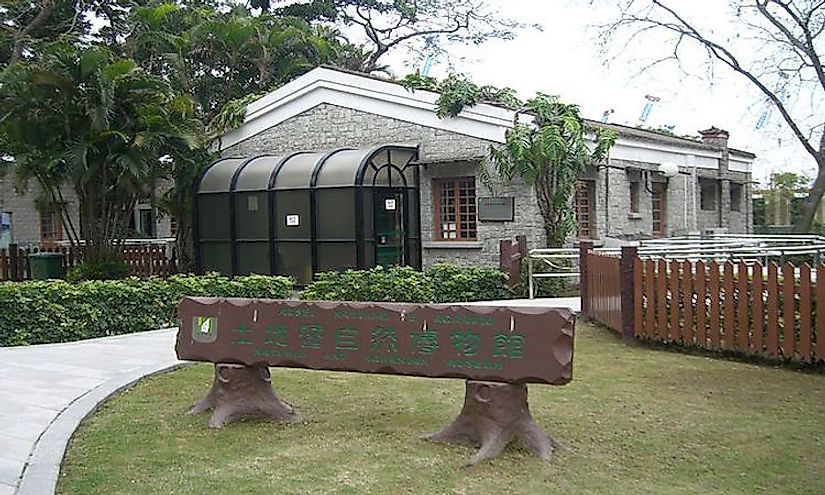 Macau is a Special Administrative Region of the People's Republic of China that is bordered by Zhuhai city in China, Hong Kong, and the Pearl River estuary. Macau is the world's most densely populated region with a population estimate of about 647,700 who live in an area of 30.5 square kilometers. Macau has a large number of museums with unique attractions that act as major crowd pullers in the region.
Maritime Museum
Located in São Lourenço in Macau, China is the Maritime Museum whose construction was proposed in 1986 but was finally opened in 1987. Due to space limitation, a new museum building was constructed then opened on June 24th, 1990. The Maritime Museum's building stretches over an area 800 square meters. The museum was constructed on the site where the first Portuguese explorers set foot on in Macau in 1553.
Macau Wine Museum
The Macau Wine Museum is located in Sé, Macau, China and is also co-positioned next to the Grand Prix Museum. The Macau Wine Museum was inaugurated on December 25th in 1995, and it stretches over an area of 1,400 square meters. Part of the display is the Portuguese wines and wine tasting stations.
Museum Of Sacred Art And Crypt
The Museum of Sacred Art and Crypt is located in Santo António in Macau, China and was inaugurated on October 23rd, 1996. The museum exhibits art pieces of high artistic and historical value from Macau's different convents and churches. Granite rock is exhibited at the center of the crypt's area where a tomb lies and whose walls are decorated with Vietnamese and Japanese martyrs relics.
Museum Of Macau
Located on the hill of Fortaleza do Monte in Santo António, Macau, China is the Macau Museum which was established on April 18th, 1998. Museum of Macau is a representation of the city's territory that was once a Portuguese colony. Plans for the museum began in April of 1995 while its construction started in September of the following year. The museum was inaugurated in 1998 and covers an area of about 2,800 square meters with an exhibition space of about 2,100 square meters.
Macau Museum Of Art
Macau Museum of Art is located in Sé, Macau, China and was established on March 19th in 1999. The Macau Museum of Art's stretches and covers more than 10,192 square meters whose 4,000 square meters comprises of exhibition area which is sheltered in a five-story building.
Taipa Houses-Museum
Located in Taipa, Macau, China is the Taipa Houses-Museum sheltered in a set of old houses. The Taipa Houses-Museum complex comprises of five houses, four of which exhibits various artifacts that depict life during the colonial era of Macau and the other house acts as an event venue. These colonial houses were constructed in 1921 but later restored to recreate the residences of wealthy Portuguese families that lived in Macau in the first half of the 20th century. The final house was reconstructed on 1999 with the museum opening on December 5th, 1999.
Other Museums Of Macau
Macau is not only ethnically diverse but also has a wide cultural diversity and heritage that is preserved in some of Macau's museums. The museums in Macau also act as tourist attractions as people visit these sites to learn about the heritage of Macau. Macau has many museums, 15 of which are officially recognized.
Visiting The Best Museums In Macau
| Name | Date Established | Location |
| --- | --- | --- |
| Maritime Museum | June 24, 1990 | São Lourenço |
| Grand Prix Museum | November 18, 1993 | Sé |
| Macau Wine Museum | December 25, 1995 | Sé |
| Museum of Sacred Art and Crypt | October 23, 1996 | Santo António |
| Natural and Agrarian Museum | March 21, 1997 | Coloane |
| Museum of Macau | April 18, 1998 | Santo António |
| Macau Museum of Art | March 19, 1999 | Sé |
| Taipa Houses–Museum | December 5, 1999 | Taipa |
| Fire Services Museum | December 11, 1999 | Santo António |
| Heritage Exhibition of a Traditional Pawnshop Business | March 21, 2003 | Sé |
| Handover Gifts Museum of Macao | December 30, 2004 | Sé |
| Macau Tea Culture House | June 1, 2005 | São Lázaro |
| Communications Museum | March 1, 2006 | Nossa Senhora de Fátima |
| Museum of Taipa and Coloane History | May 7, 2006 | Taipa |
| Macau Science Center | January 25, 2010 | Sé |