Travel
UNESCO Creative Cities in South America
A UNESCO Creative City can be in the filed under Crafts and Folk Art, Design, Film, Gastronomy, Literature, Media Arts, or Music.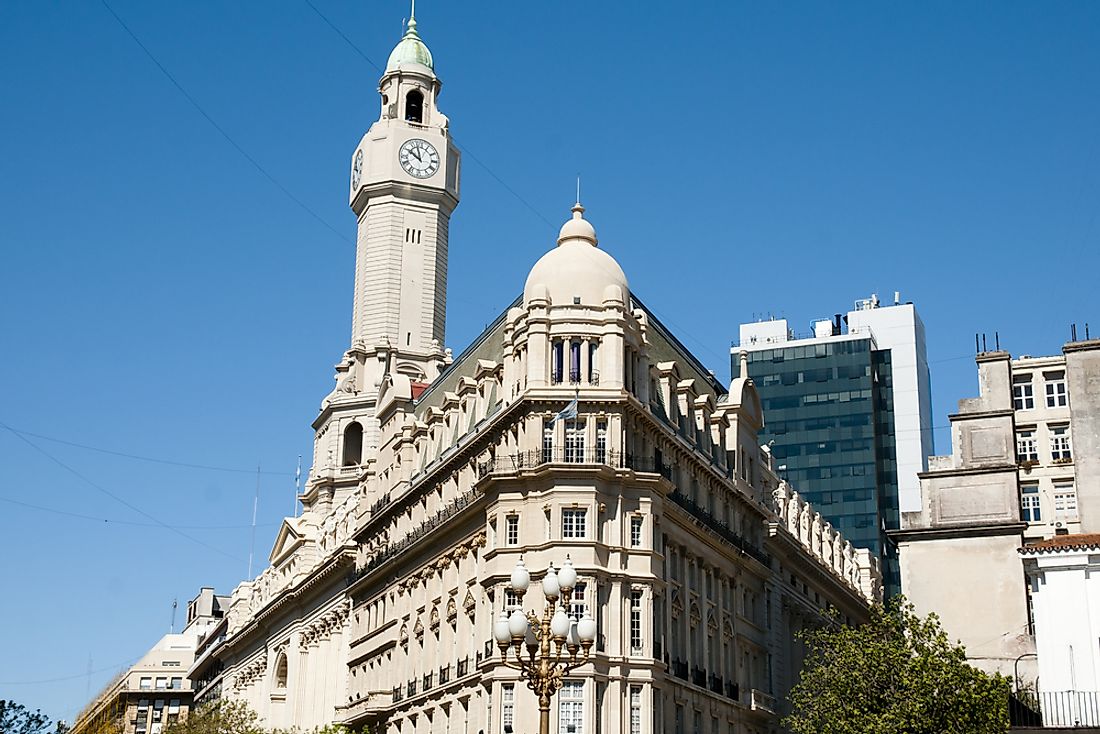 UNESCO creative cities Network (UCCN) is presently made up of 116 members drawn from 54 countries and covers seven creative fields of Crafts & Folk Art, Gastronomy, Design, Music, Literature, and Media Arts. Many cities in South America have been designated as cultural capitals in these fields after meeting the required criteria. Brazil has the highest number of creative cities in the region.
11. Medellin, Colombia - Music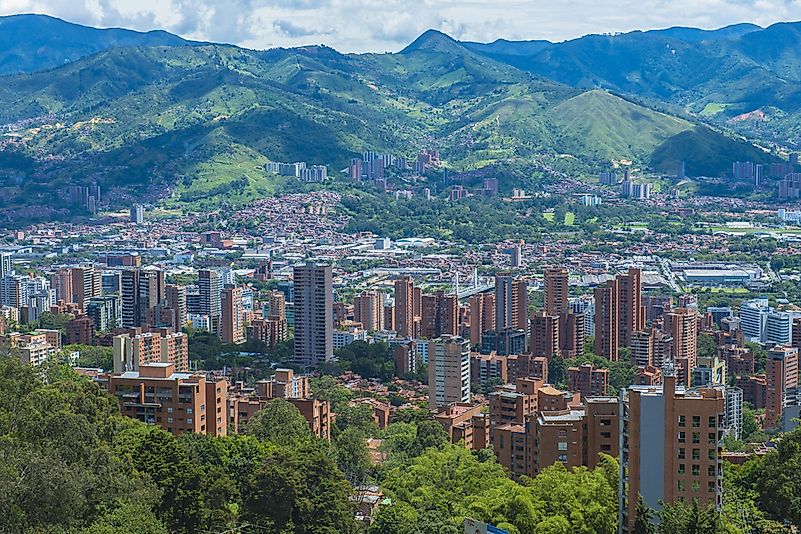 The City of Medellin in Colombia is home to nearly 2 million people and was named a Creative City of Music in 2015. Medellin is notable for having invested funds into music programs designed to create employment opportunities, raise social awareness, and promote peace. The city hosts some famous musical events such as Altavoz and the International Tango Festival which seek to establish music as an instrument for social change. Medellin is also the host city for Circulart, a music market which attracts representatives from at least 20 countries as well as production companies. The city has initiated programs to support local musicians and bands.
10. Bogota, Colombia - Music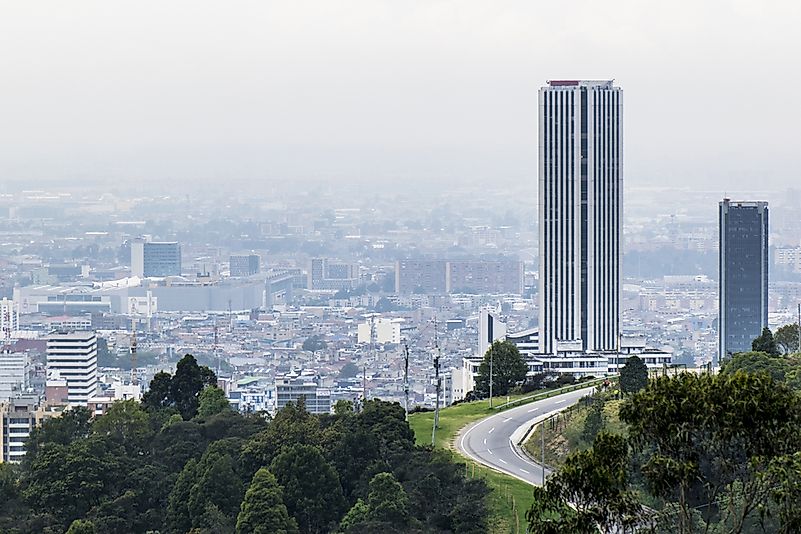 The city of Bogota in Colombia has a vibrant music scene which includes over 60 annual music festivals in addition to hundreds of live music venues. The biggest of these is the "Festivales Al Parque" which hosts over 600,000 artists across different genres. The music festivals are aimed at showcasing the city's cultural diversity and reinforcing its identity. In 2012, Bogota was recognized as a UNESCO creative city of music. Its dynamic music scene and its contribution to arts and culture in Latin America was recognized.
9. Popayan, Colombia - Gastronomy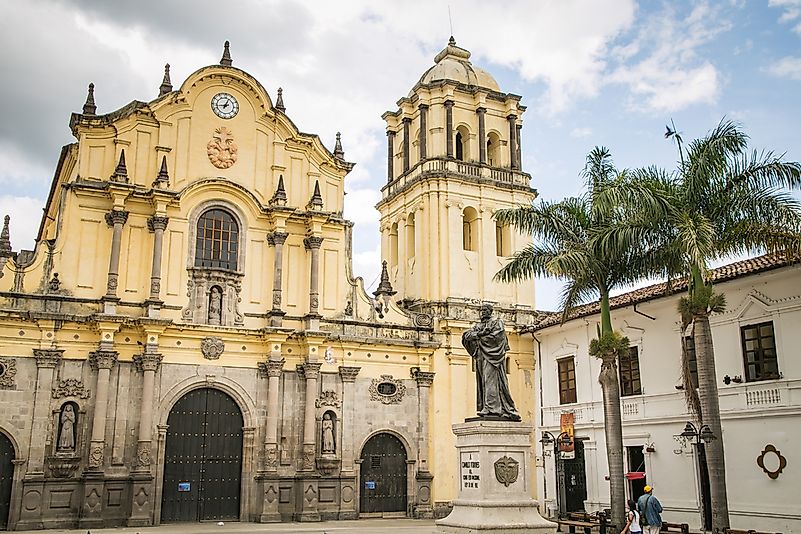 Located in Colombia is Popayan, designated as a UNESCO creative city in gastronomy. The city lies in the country's southwest region, and it is home to an estimated 300,000 inhabitants. The city's cuisine traditions have been influenced over centuries by African, Spanish, and Indigenous cultures. The traditions not only features the flavors and tastes passed down from generations but also the associated legends, rituals, symbols, and customs.
8. Duran, Ecuador - Crafts and Folk Art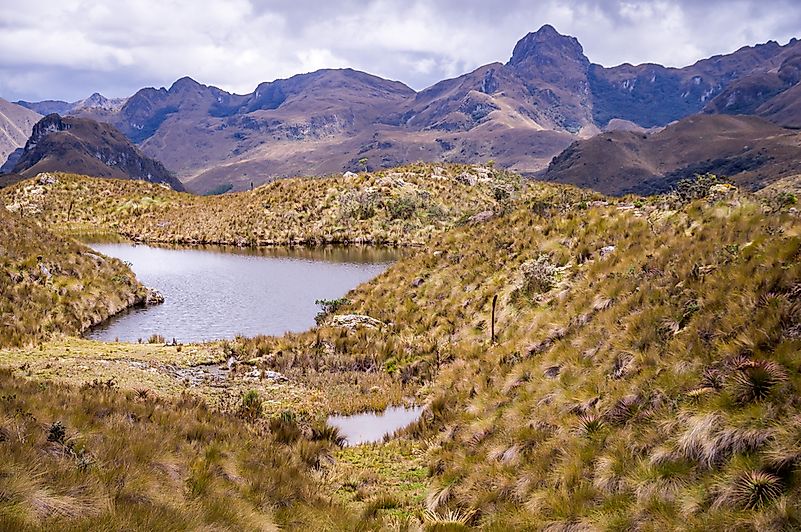 The city of Duran in has a population of about 500,000 people and is recognized in history as the nation's first railroad hub. Its position facilitated the exchange of culture and practices among communities which contributed to its rich heritage. The city embraces creativity and culture as drivers of urban well-being. Duran bridges the gap between urban artistic expressions and historic crafts and folk art through a variety of cultural events. The events seek to raise awareness on the different artistic forms the city has to offer. The city was named the Creative City of Crafts and Folk Art by UNESCO in 2015.
7. Belem, Brazil - Gastronomy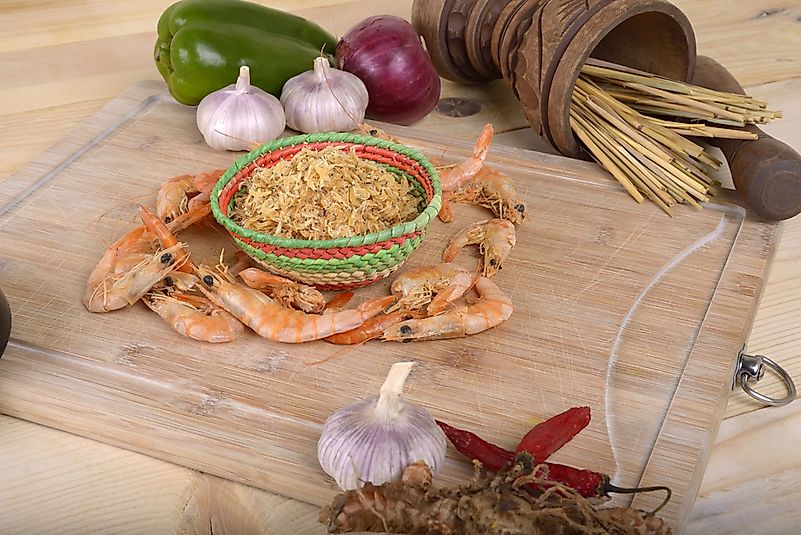 The city of Belem in Brazil was designated as a Creative City in Gastronomy by UNESCO in 2015. Belem has earned a reputation for itself as an innovative food city. Local chefs use Amazonian ingredients to redefine Brazil's as well as Latin America's cuisine. Belem boasts a diverse pool of local products ranging from cocoa, pupunha, to seafood. Located in the city is the Ver-o-Peso, a historic food market that holds the largest gastronomy festival in the Amazon. The city recognizes the crucial role gastronomy plays in the local economy and has thus developed initiatives dedicated to the sector.
6. Salvador, Brazil - Music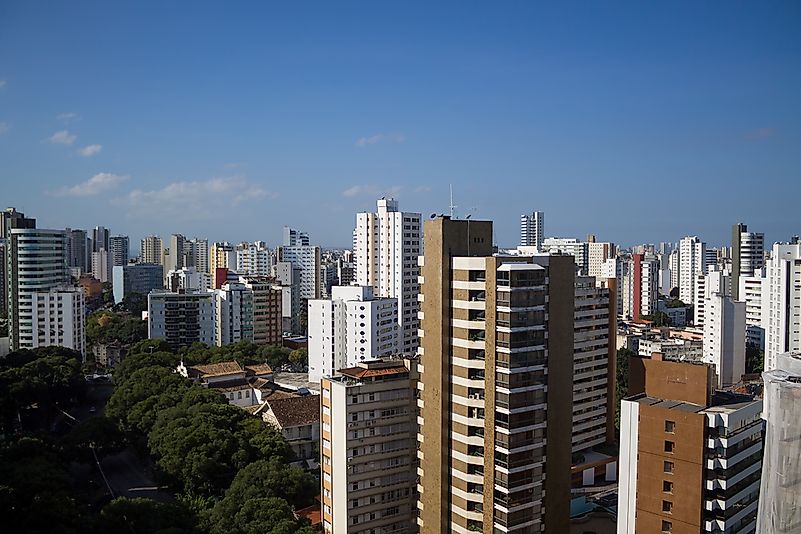 The city of Salvador is situated in Brazil, and it is home to approximately 2.9 million inhabitants. Salvador is a multicultural city which has forged for itself a rich musical history. It is the cradle of music genres such as samba, axé, tropicalismo, and bossa nova and it is also home to some famous composers such as Caetano Veloso. The city's Bahian Carnival attracts 2 million people who celebrate music through a stretch of 25 kilometers. The Carnival serves to showcase local music on a global scale. The city's creative economy prominently features music as an element of sustainable urban development. The city of Salvador was named by UNESCO as the Creative City of Music in 2016
5. Santos, Brazil - Film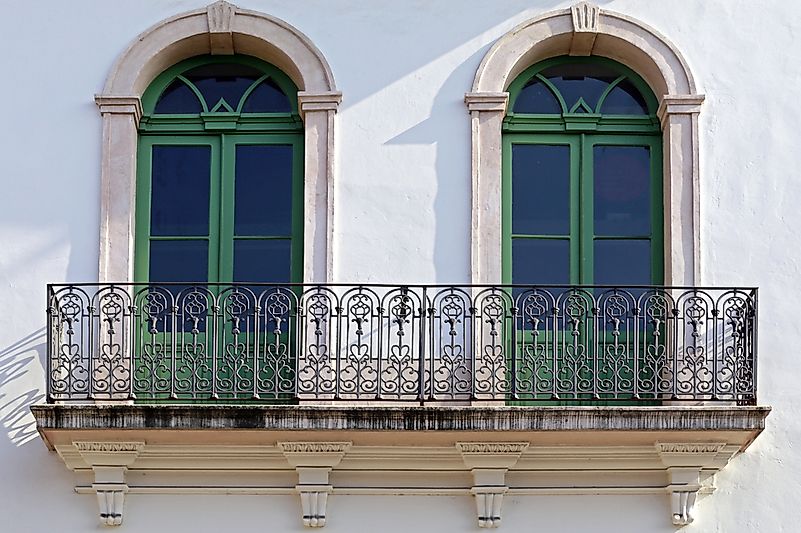 The coastal city of Santos in Brazil prides in a rich film history which dates back to the 20th century. The country's first film club, the Clube de Cinema de Santos, was established in the city. Santos has put a lot of effort to sustain the film sector and establish it as a primary driver of its economy. The city is home to more than 20 production film companies which receive much-needed support from the Santos Film Commission. It also hosts the Santos Short Film Festival. Santos was listed as creative city of film in 2014.
4. Curitiba, Brazil - Design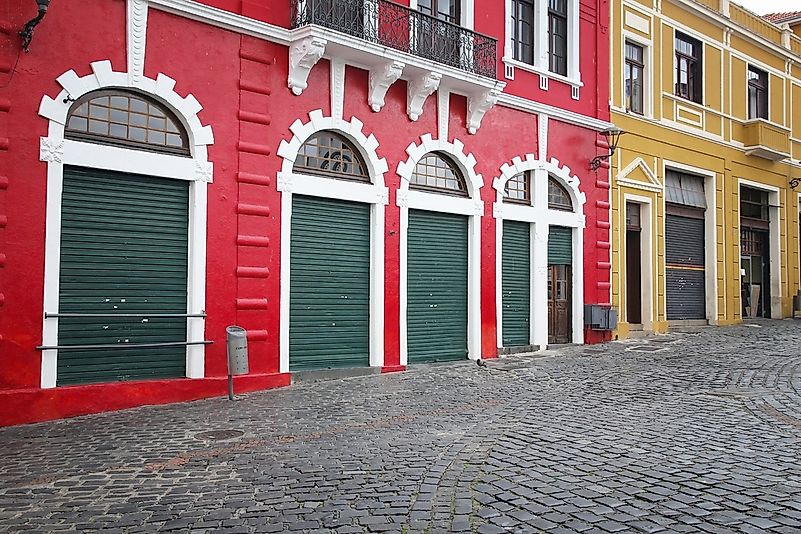 The city of Curitiba in Brazil was recognized as a UNESCO creative city of design in 2014. It is the nation's eighth most populous city with an estimated population of 1,800,000 inhabitants. Since the 1970s, Curitiba has invested in innovation and design as the primary drivers of urban transformation. The city has initiated numerous creative economic programs aimed at improving the quality of life for its population. It is ranked as one of the country's cities with the highest quality of life ratings. Local creative industries have promoted the growth of a thriving tourism industry in the city.
3. Florianopolis, Brazil - Gastronomy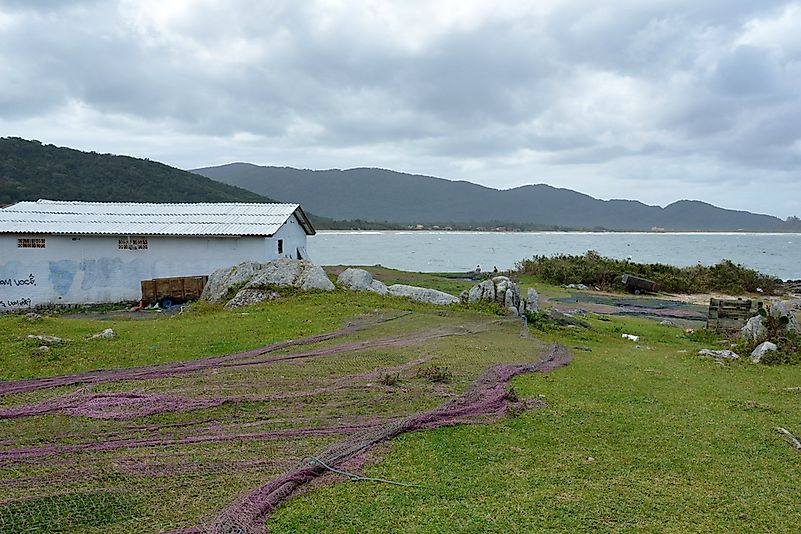 The city of Florianopolis in Brazil is the capital of the state of Santa Catarina and has a population of about 477,798 people. The city was listed by UNESCO as Creative City of Gastronomy in 2014. The city was recognized for its local products and cultures as they relate to gastronomy. Florianopolis aims at firmly establishing itself as a food capital through food festivals, workshops, and student and professionals exchange programs in gastronomy.
2. Montevideo, Uruguay - Literature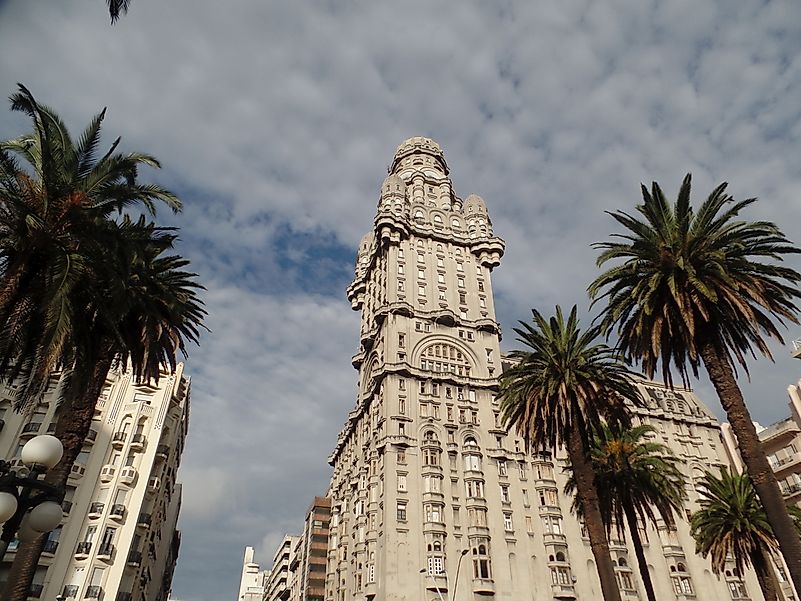 The city of Montevideo in Uruguay is the largest city in the country with a population of 1,319,108, which is about a third of the country's population. The city boasts a rich literary history. Throughout time, the city's geographical position as a major Latin American port has established it as a melting point of cultures. Montevideo has been the home of several literary movements including the Gaucho literature. The city has been credited as the birthplace of some of the world's renowned writers such as Juan Carlos Onetti and Mario Benedetti. It continues to promote literature through various programs ranging from poetry festivals, literary tours, to a network of libraries. The city was named the city of literature by UNESCO in 2015.
1. Bueno Aires, Argentina - Design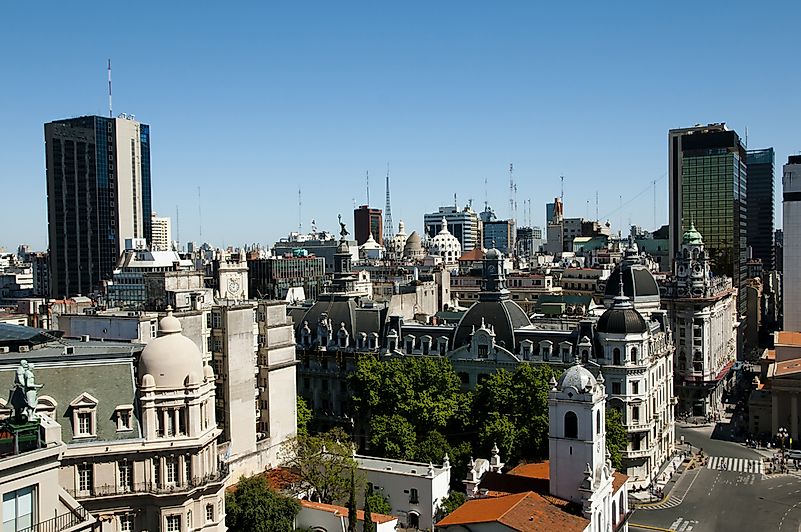 The City of Buenos Aires is the most populous and the capital city of Argentina, which was recognized as a Creative City of Design by UNESCO in 2005. The city's design industry ranges from urban and interior design, fashion, industrial, to architecture. In a bid to promote the city's creative sector, a Design District, as well as a Metropolitan Design Center, has been established. The sector has witnessed tremendous growth in the past few years, and it currently represents 8.6 of the city's GDP. The sector further employs more than 9% of the city's labor force.
Are There Any UNESCO Creative Cities in South America?
UNESCO Creative Cities in South America include Buenos Aires, Montevideo, Florianopolis, and Curitiba.
About the Author
Benjamin Elisha Sawe holds a Bachelor of Arts in Economics and Statistics and an MBA in Strategic Management. He is a frequent World Atlas contributor. 
This page was last updated on April 25, 2017.
Citations
Your MLA Citation
Your APA Citation
Your Chicago Citation
Your Harvard Citation
Remember to italicize the title of this article in your Harvard citation.