Visiting Greece would be incomplete without a stop at at least one of its 12 national parks. Because of its unique climates and biological diversity, the government of Greece began protecting areas throughout the country in 1938. Per law, each park surrounds a 5.8 square mile core that is surrounded by an equal or larger area. The core area is used for minimal recreation and environmental research. This article takes a closer look at the National Parks of Greece.
12. Ainos National Park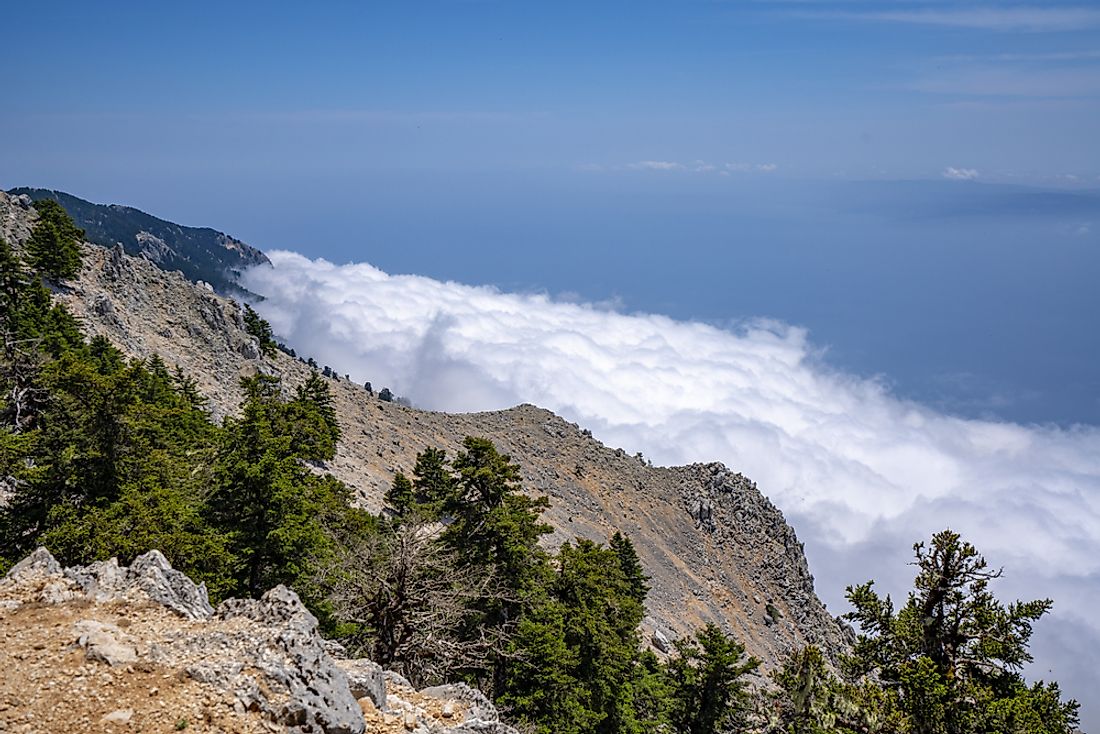 Ainos National Park is located within the Ainos mountain range on Kefalonia island. This park was established in 1962 and covers an area of 7,413 acres. Two-thirds of this area is covered by one endemic tree species: Abies Cephalonica, which grows at altitudes between 1,968 feet and 5,249 feet.
11. Sounio National Park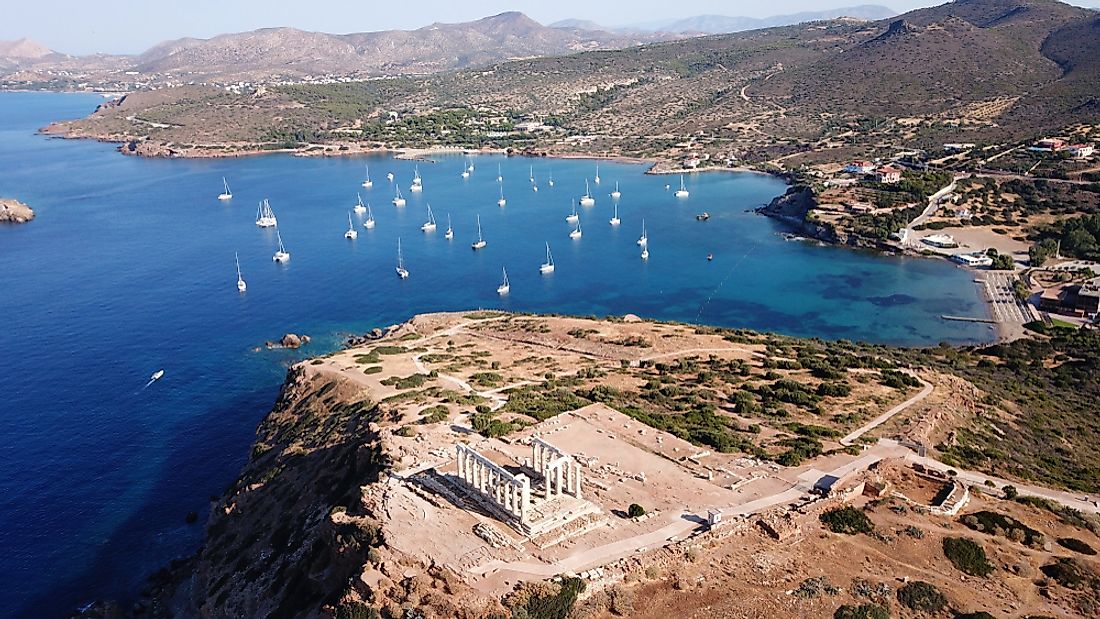 In 1974, Sounio National Park was established. It is located along in the southernmost tip of the Attica Peninsula, about 43 miles from Athens. The ruins of an ancient Greek temple dedicated to Poseidon, god of the sea, can be found here. The temple was built between 444 and 440 BC. Sounio has been important to Greek culture and history for thousands of years, first recorded in Homer's The Odyssey of the 8th century BC.
10. Parnassos National Park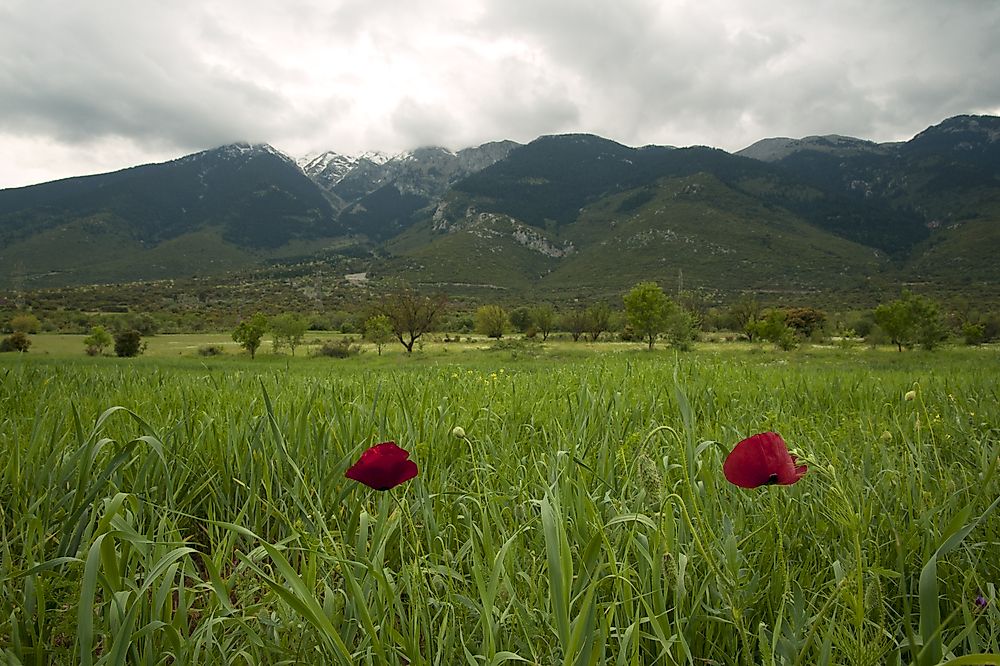 The Parnassos National Park was one of the first national park of Greece, established in 1938. During this time, bauxite mining had become common and the government recognized the need to protect the biodiversity located here. This park encompasses 36,000 acres within the mountain range located near the ruins of Delphi, a UNESCO World Heritage Site. It is home to a variety of plants and animals, including: badgers, wolves, weasels, boars, birds of prey, Cephalonian fir tree (an endemic species), and Parnassian peony (an endemic species).
9. Parnitha National Park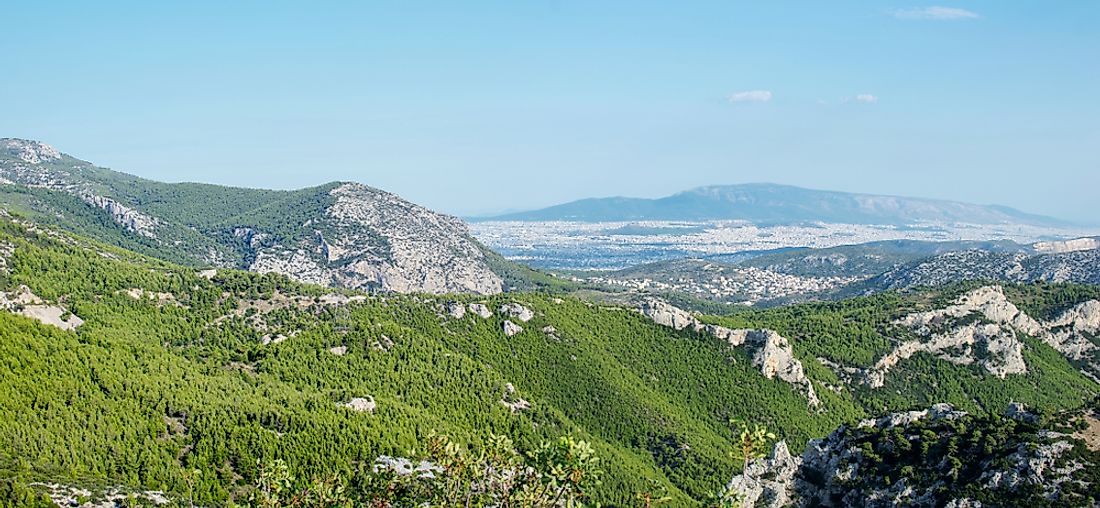 The Parnitha National Park was established in 1961 and encompasses an area of 61,776 acres, including the highest mountain near Athens. This park is a particularly important habitat for bird species. Along with the Parnitha mountain, it includes lakes, gorges, and caves.
8. Olympus National Park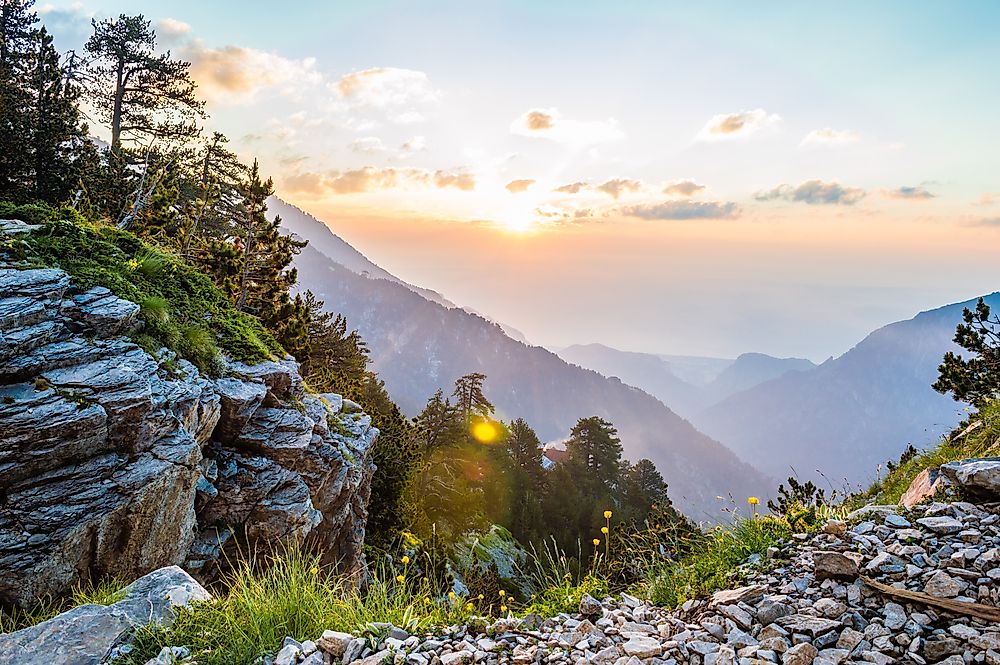 Along with Parnassos, Olympus is the other national park established in 1938. Mount Olympus, the highest mountain in Greece, is located here and was revered as the home of the 12 ancient Greek gods. Because of its cultural importance and unique ecology, the government protected this 193-square mile area as a national park. Since then, it has been declared both a UNESCO Biosphere Reserve and one of "The Most Important Bird Areas of the European Community".
7. Samaria National Park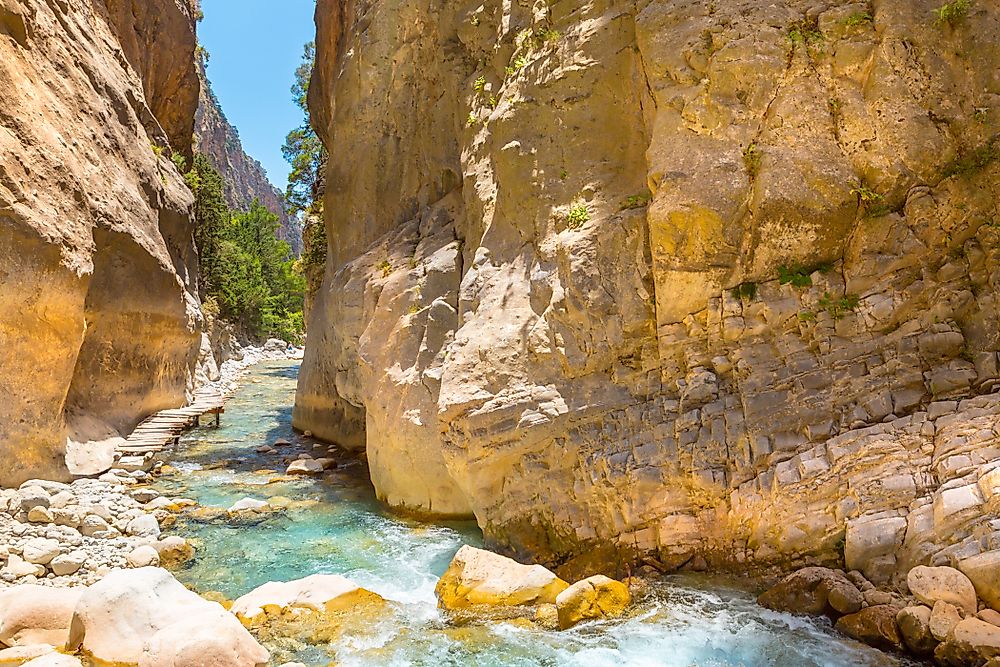 Samaria National Park was established in 1962 and is located on the island of Crete. Its principal geographic formation, and most popular tourist attraction, is the Samaria Gorge. This gorge has been listed as a World Biosphere Reserve. It runs nearly 10 miles in length, beginning at 4,100 feet in elevation. This park is also home to several endemic species as well as the kri-kri, an endangered wild goat.
6. Pindus National Park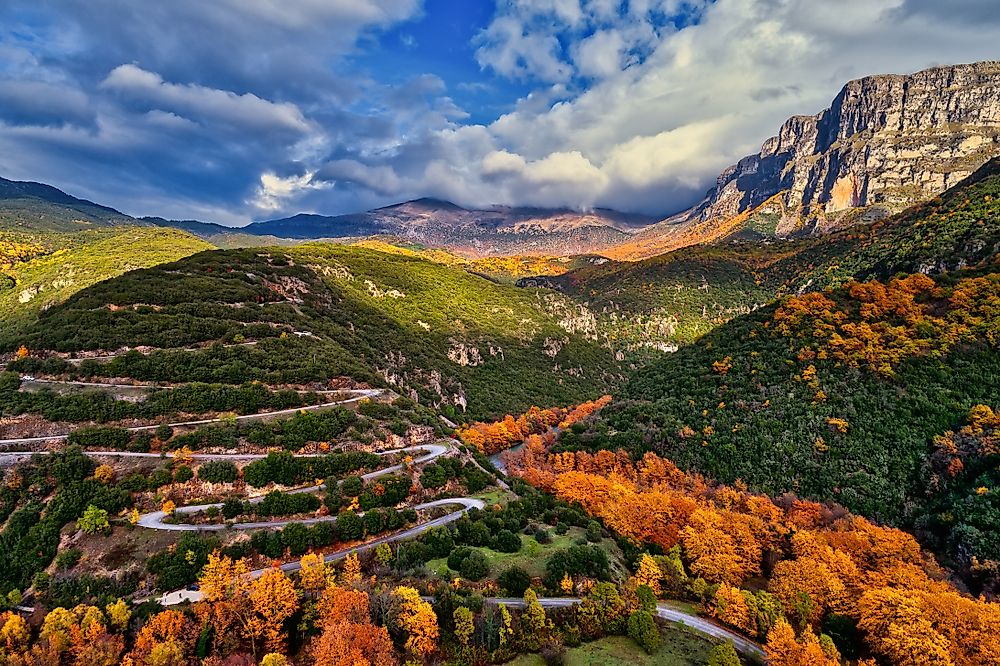 Pindus National Park was established in 1966 and is located in the northeastern Pindus mountain range, near West Macedonia. This park covers an area of 17,120 acres with a core area of 8,300 acres. It encompasses an elevation of between 3,530 and 7,142 feet above sea level, which has affected plant growth within the park. It consists mainly of European black pine and common beech forests. This park is noted for being 1 of 3 places in Greece where a wild bear population can be found.
5. Oeta National Park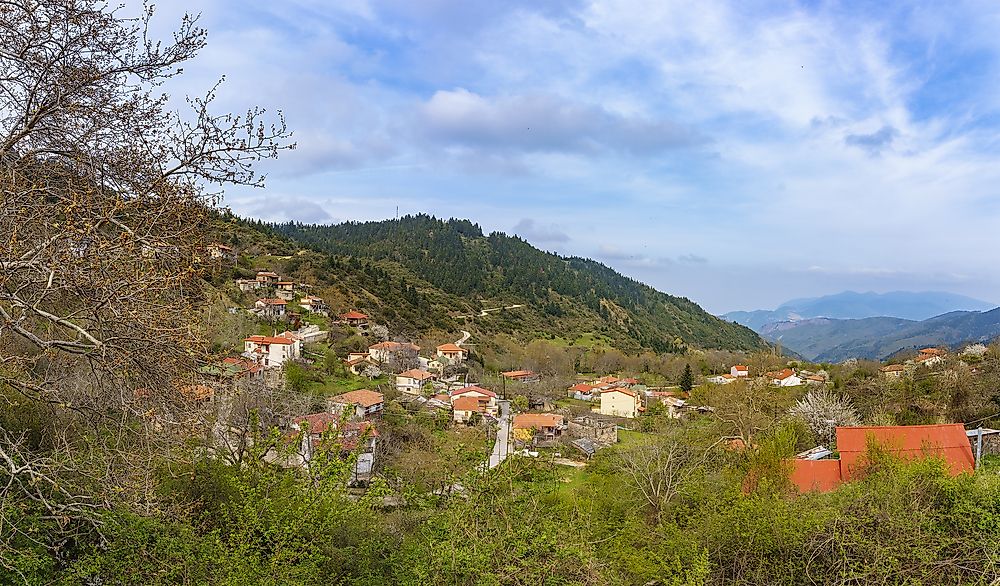 Oeta National Park was established in 1966 and encompasses Mount Oeta in the central region of Greece. It covers an area of 17,297 acres, making it the third largest national park in the country. It is also considered a Special Area of Conservation by the Natura 2000 Network and is home to at least 50 endemic plant species.
4. Vikos–Aoös National Park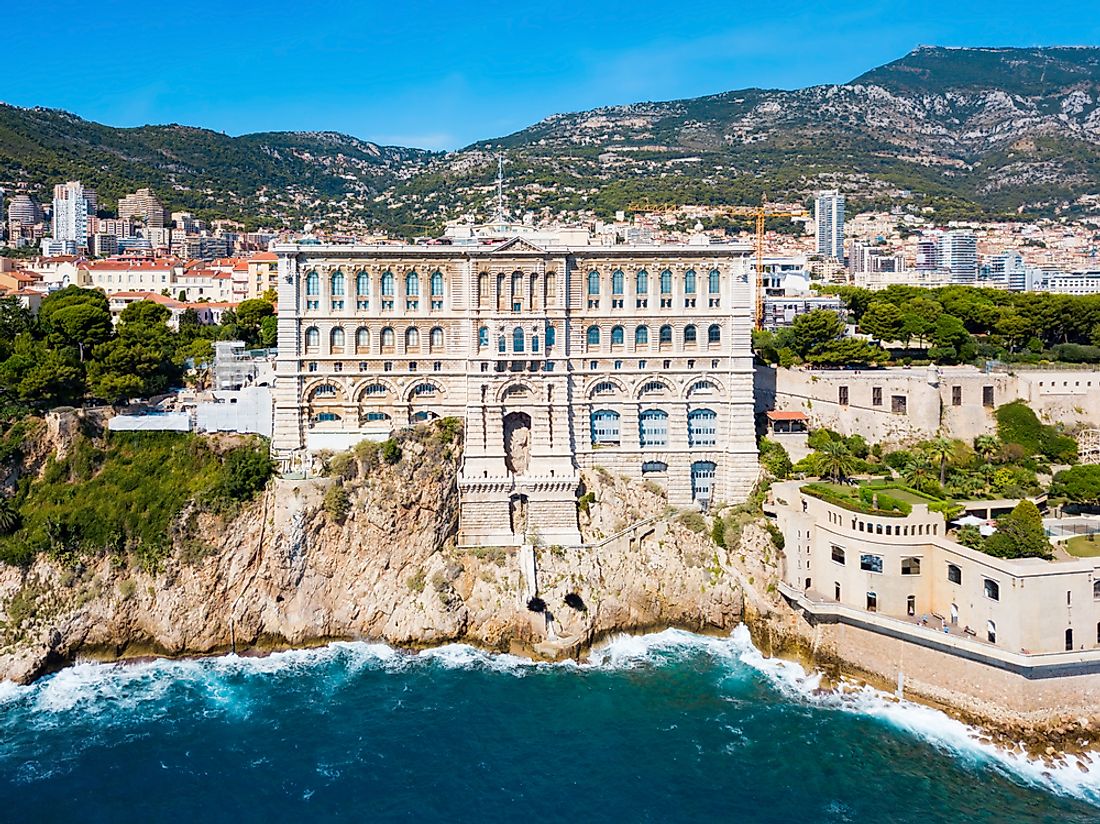 The Vikos-Aoos National Park was established in 1973 in order to protect its mountainous terrain. It encompasses 31,135 acres with caves, forests, lakes, and canyons. Additionally, it is considered a UNESCO Geopark due to the large variety of environmental habitats within its borders. It is home to wolves, otter, brown bear, and deer.
3. Zakynthos National Marine Park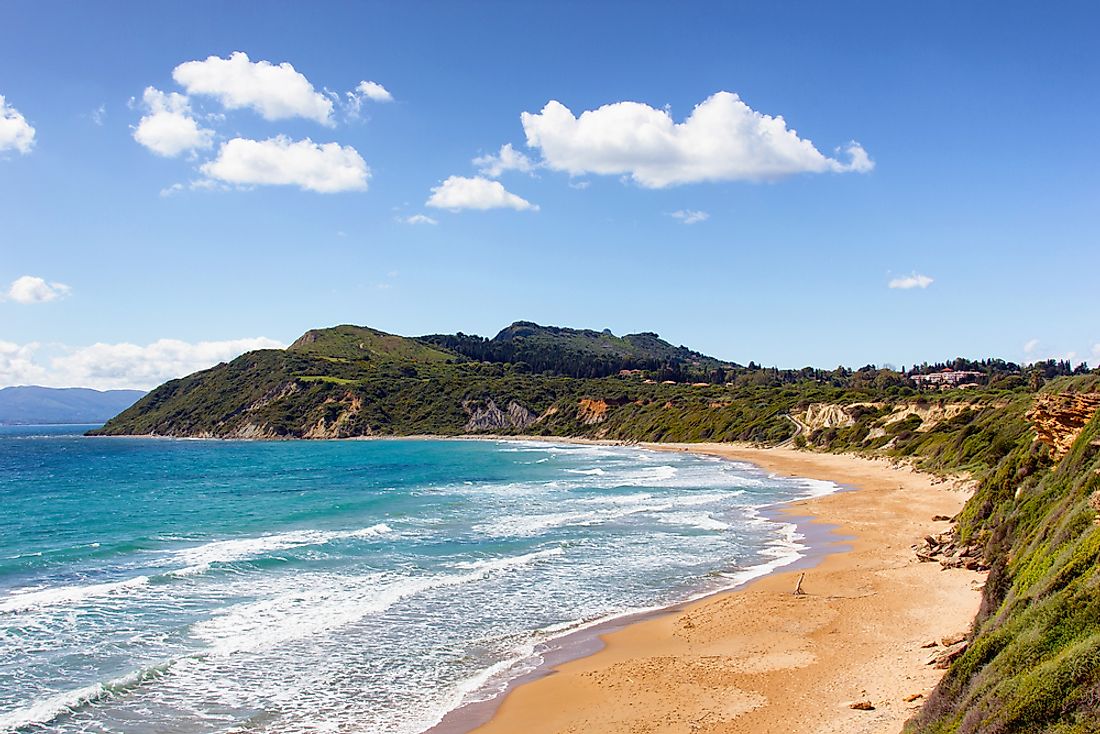 The Zakynthos National Marine Park was established in 1999 and encompasses as area of 52 square miles. It is home to the endangered loggerhead sea turtle. This park is noted as the first protected area in the Mediterranean region created in order to conserve sea turtles. Every year, this park hosts between 900 and 2,000 nests, which represents around 80% of the total Mediterranean loggerhead turtle nests.
2. Prespes National Park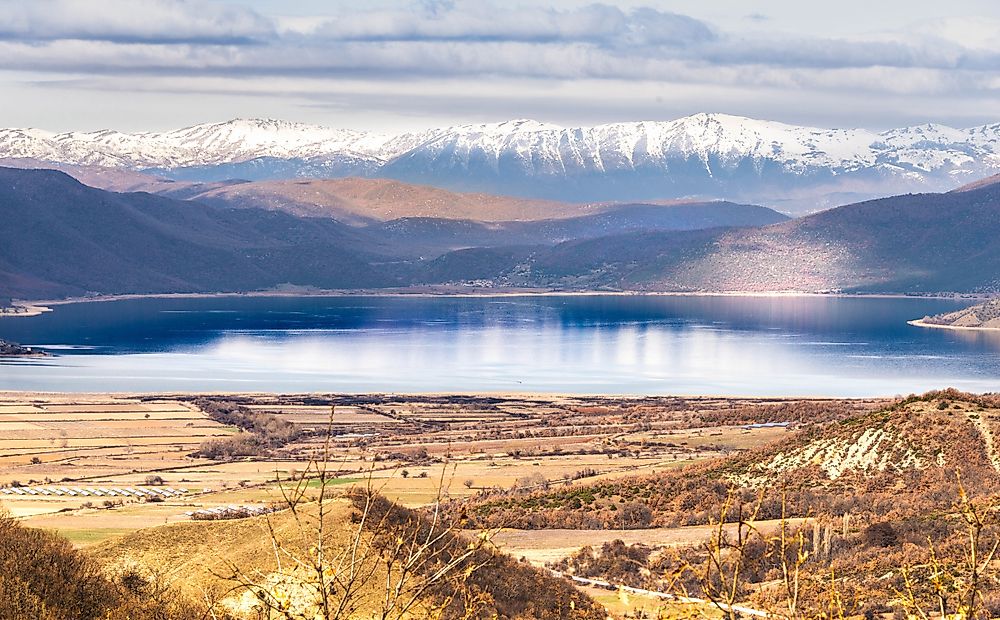 Prespes National Park was established in 1974 in order to protect the biodiversity of Mikri and Megali Prespa lakes. Not only do these lakes sustain plant and animal life within their waters, but also provide important breeding grounds for aquatic birds. Estimates suggest that around 80% of the fish living here are endemic.
1. Alonnisos Marine Park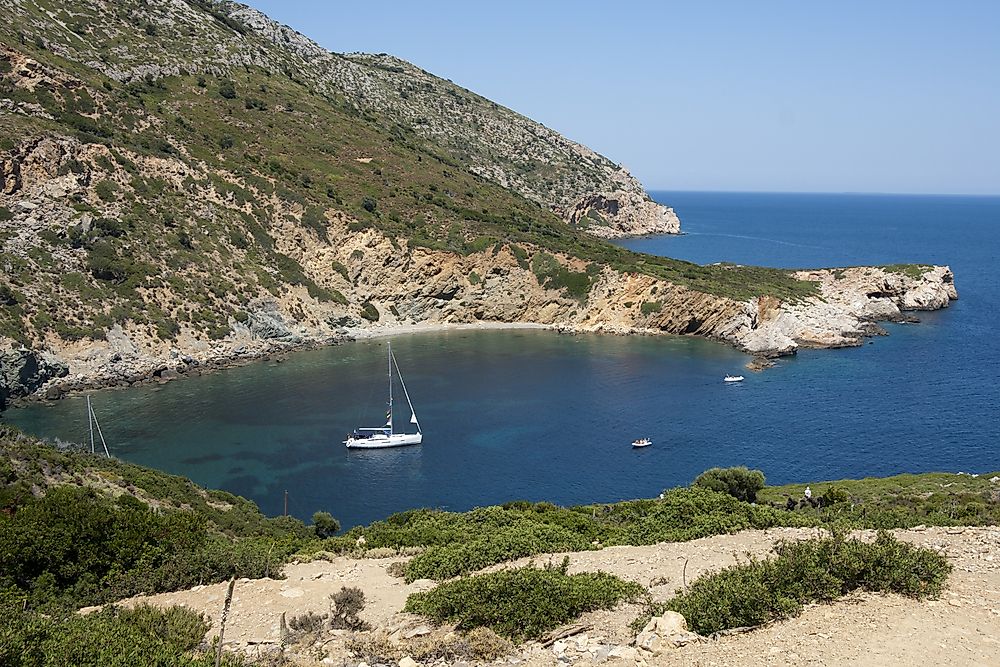 The Alonnisos National Marine Park was established in 1992. It is distinguished as the largest marine protected area in Europe. In addition to protecting a large area of water, this park also include 6 small islands and 22 islets. The islands are covered in Mediterranean coniferous forests. This park is the habitat for several animal species, including: 300 fish species, 80 bird species, monk seal, red coral, wild goat of Gioura, Audouin's gull, and Eleonora's falcon.