Boston was founded in 1630 by Puritan settlers from England and is one of the oldest cities in the United States. It has witnessed many key events of American revolt like The Boston Massacre, The Boston Tea Party, The Battle of Bunker Hill, and The Siege of Boston. The city is located on the Atlantic coast of the United States between Cambridge, Brookline, and Milton. It is the capital and the most populous city in Massachusetts as well as the 23rd most populous city in the United States. It is an important port and business hub with around 2,000 startups that have achieved top investment ranking in the country. Due to its rich history and tourist attractions, Boston hosts millions of visitors on a yearly basis. If you are planning to visit this amazing city, these are the top ten attractions you must visit during your stay in Boston.
10. Boston Children's Museum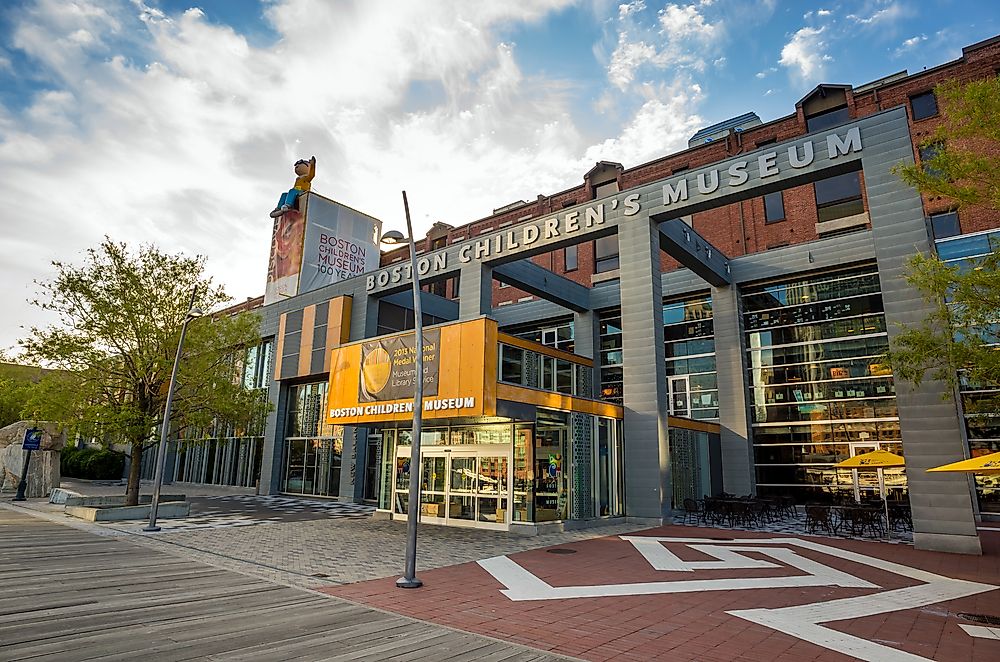 Founded in 1913, the Boston Children's Museum is the most prominent and the second oldest children's museum in the world. The Boston Children's Museum is a place to encourage children to learn about the basics of science, art, and culture. The museum is designed in such a way that it engages children in a very playful manner and sparks their interest in numerous activities. These activities are focused on literacy, performing arts, science, culture and health and wellness. There is a wide range of collections on exhibit here, and these amount to more than 50,000 items of Natural History, Americana, Global Culture, and Native American and Japanese artifacts. It also has a collection of Dolls and Dollhouses.
9. Faneuil Hall Marketplace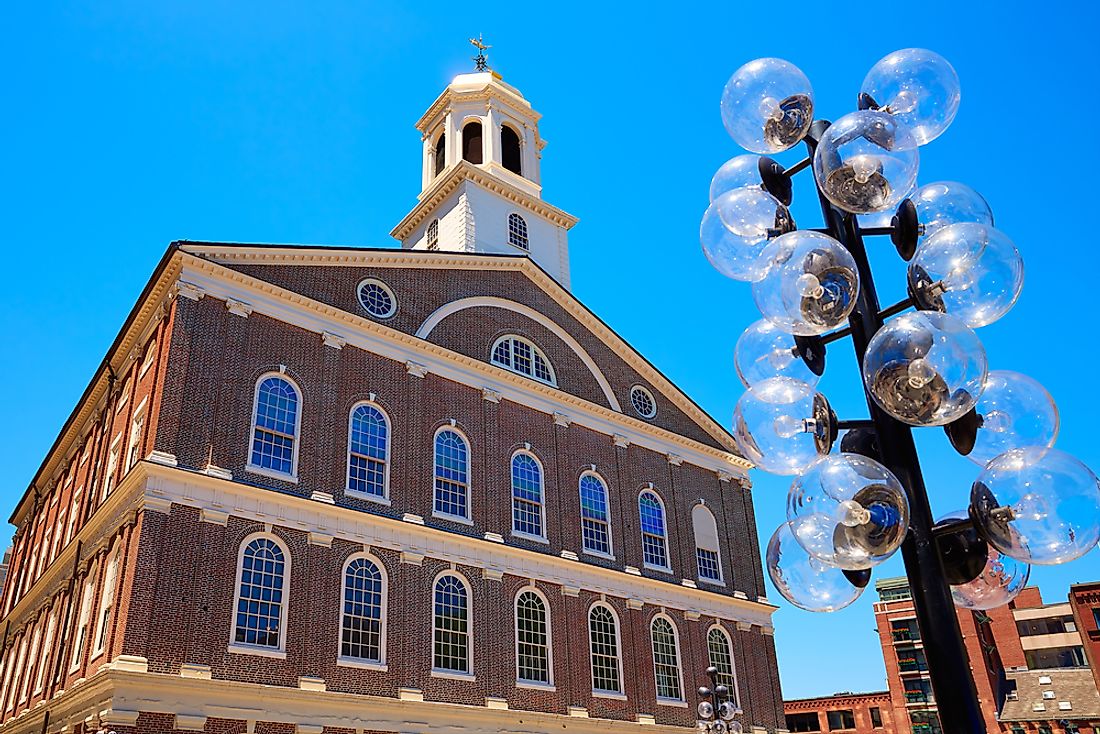 Faneuil Hall Marketplace is a complex of four buildings: Faneuil Hall, Quincy Market, North Market and South Market. Not only is it one of the most famous marketplaces and meeting halls in the area, it is also one of the most important historical sites of Boston. This is where Samuel Adams made his speech to push people for revolt against the British and where the Sugar Act of 1764 was challenged by Jonathan Mayhew. This is the reason why Faneuil Hall is also referred to as 'The Cradle of Liberty'. Faneuil Hall Marketplace is the place where you can shop, dine, and enjoy a variety of other activities. You will find many famous fashion brands to shop from and food can be enjoyed at one of the many restaurants found here.
8. Tour of Harvard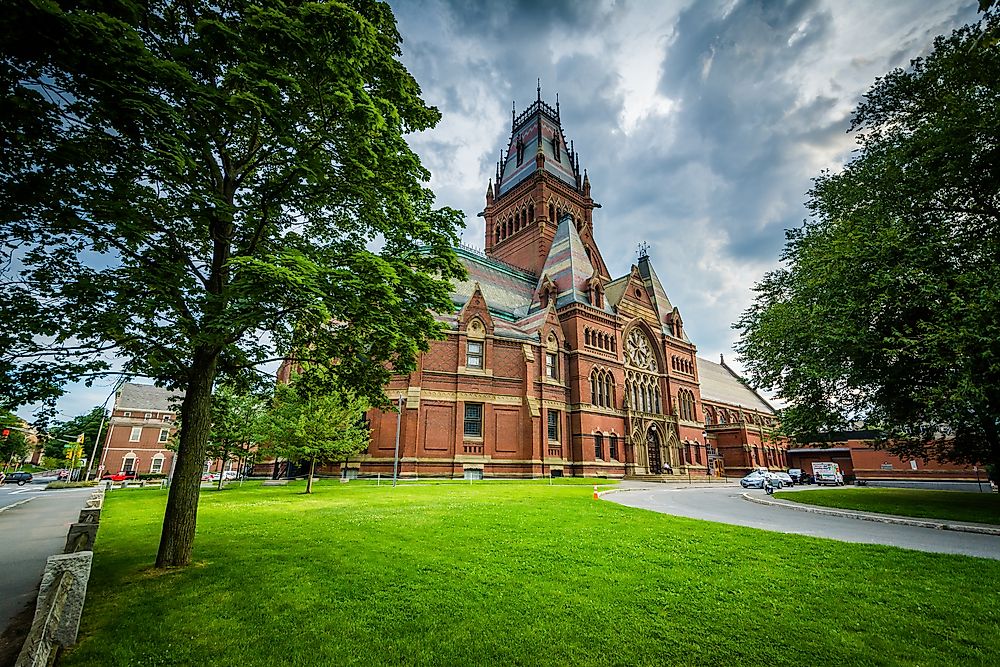 When you are in Boston, there is simply no excuse for you to miss out on a tour of Harvard, the oldest institute for higher education in the United States. The institute has a long list of famous alumni that includes several Presidents of the United States. Harvard University is situated at Harvard Square which is lined up with coffee shops, bookstores, cinemas and music shops. Harvard University is comprised of many historical buildings including Harvard University Museum which has many exquisite collections.
7. Boston Public Garden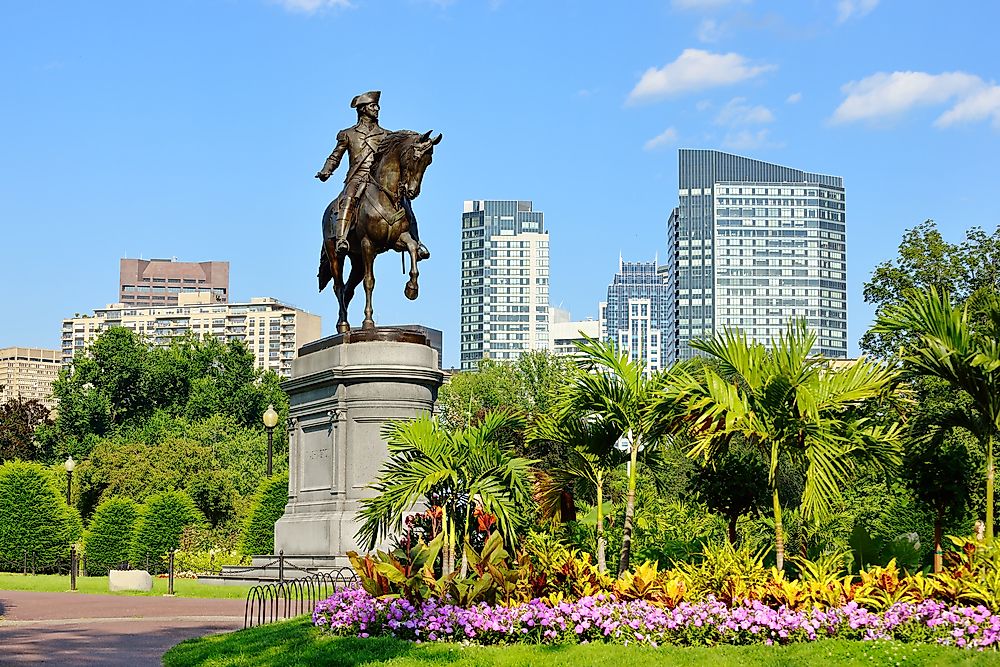 Established in 1837, Boston Public Garden was America's first public botanical garden. If you want to relax and enjoy nature, the garden is the perfect place for you. There is a four-acre pond which hosts swans and many other birds. Do not forget to take a selfie with the famous 'Make Way for Ducklings' statue.
6. Museum of Fine Arts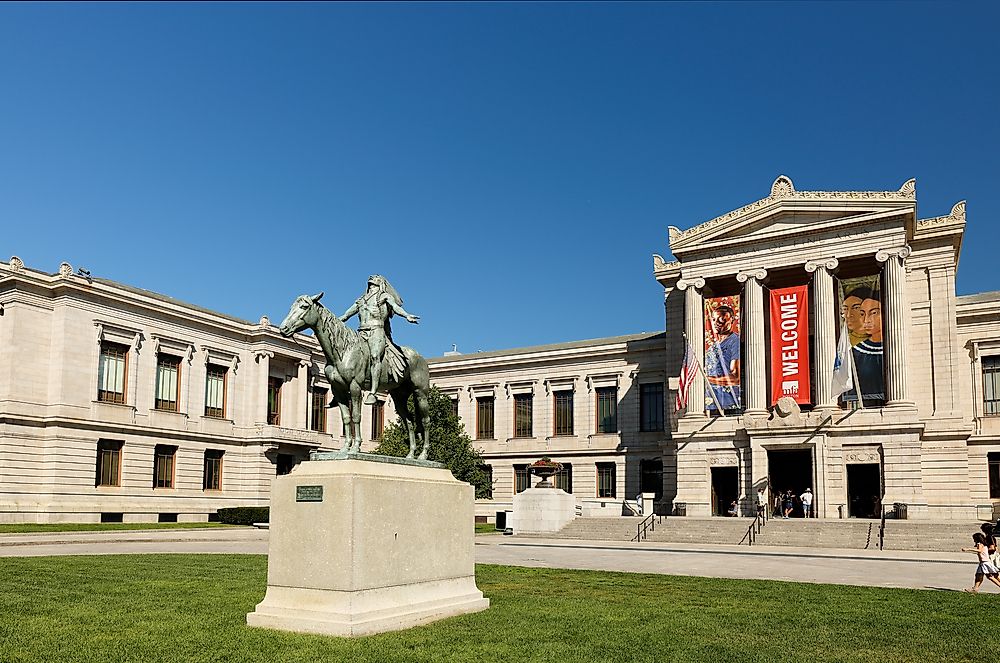 The Museum of Fine Arts is one of the oldest and largest museums in the United States. If you are an art lover, then this is the best place for you to visit in Boston. Make sure you have a good amount of time when you visit the museum so you can explore the 53 galleries. These galleries are known to showcase one of the best art collections in the world. The collection is comprised of more than 450,000 individual art works dating from ancient Egypt to the 20th century with a vast variety of work from antiquity to the contemporary era. You will be stunned by the work of masters like John Singleton Copley, Edward Hopper, Winslow Homer, John Singer Sargent, Gilbert Stuart, Fitz Henry Lane, Gauguin, Renoir, Manet, Van Gogh, Monet, Gilbert Stuart, Claude Lorrain and Cezanne. Apart from that, you can also enjoy masterpieces from renowned artists like Georgia O'Keeffe and Picasso in the temporary exhibition.
5. Fenway Park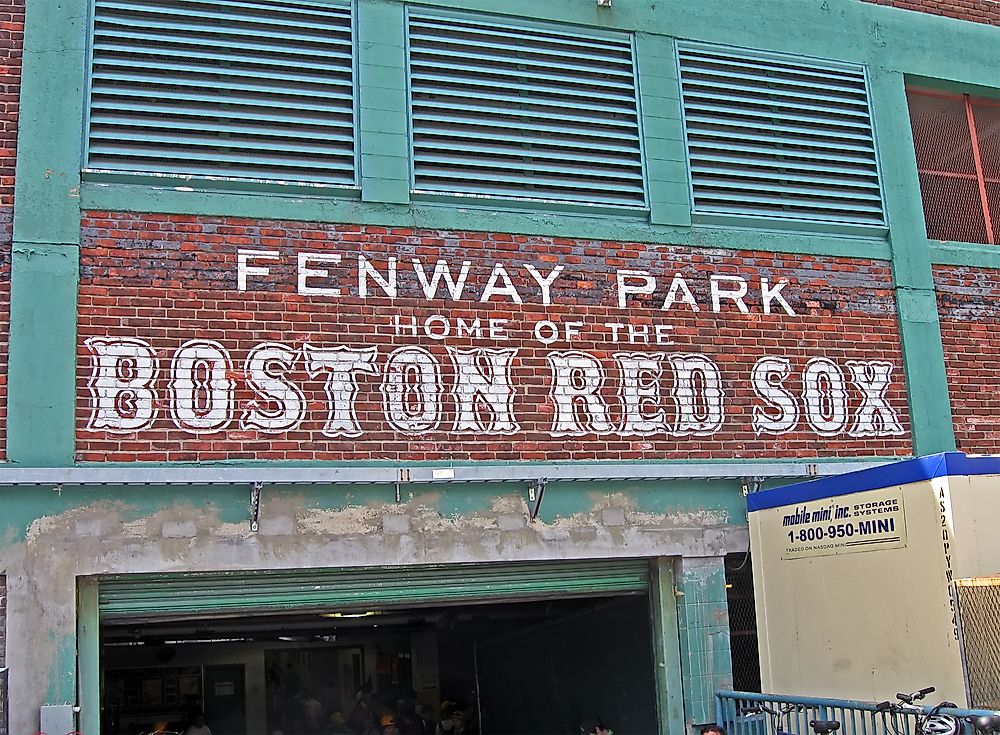 If you are in Boston during baseball season (April to October), make sure that you see a game at Fenway Park. This particular park is home to the Boston Red Sox. As Boston residents are passionate fans of the Red Sox, it is guaranteed to be a memorable game to watch. Apart from the game, there are many must-see features of Fenway Park waiting for your admiration. These include the famous Pesky's Pole that is named after Johnny Pesky and Green Monster, the 37'2" high left field wall at the park.
4. Isabella Stewart Gardner Museum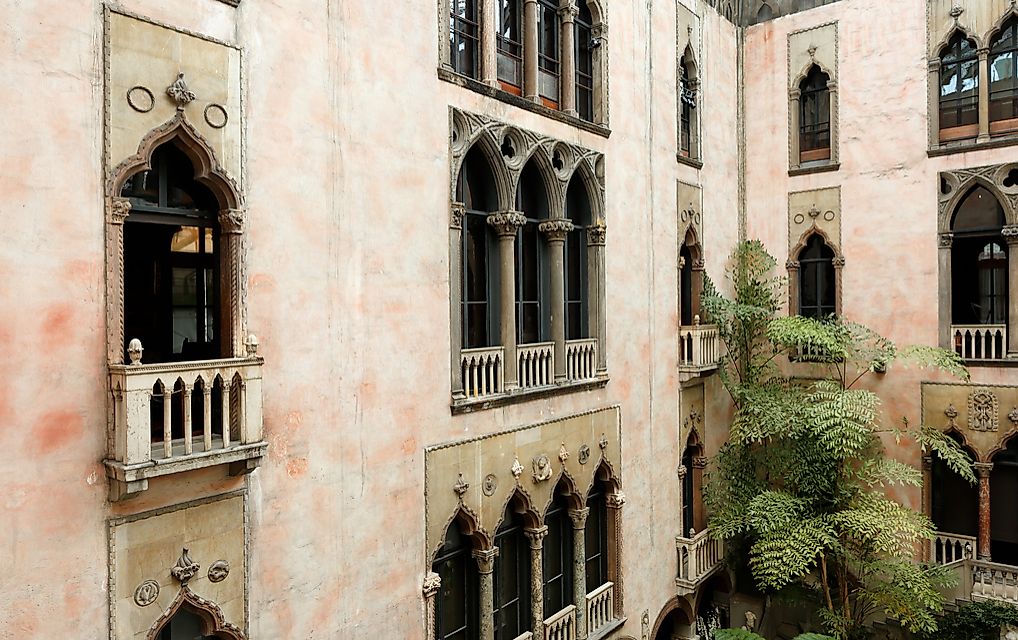 Isabella Stewart Gardner Museum, a replica of the 15th century Venetian style palazzo, is a must-see Boston attraction displaying a variety of European art collection. This includes paintings, furniture, photographs, sculptures, and rare books nicely displayed on three floors of galleries with a beautiful view of garden courtyard in the center. The museum was established in 1903 by the renowned art collector Isabella Stewart Gardner and is famous for exhibiting the masterpieces of artists like Raphael and Titian.
3. New England Aquarium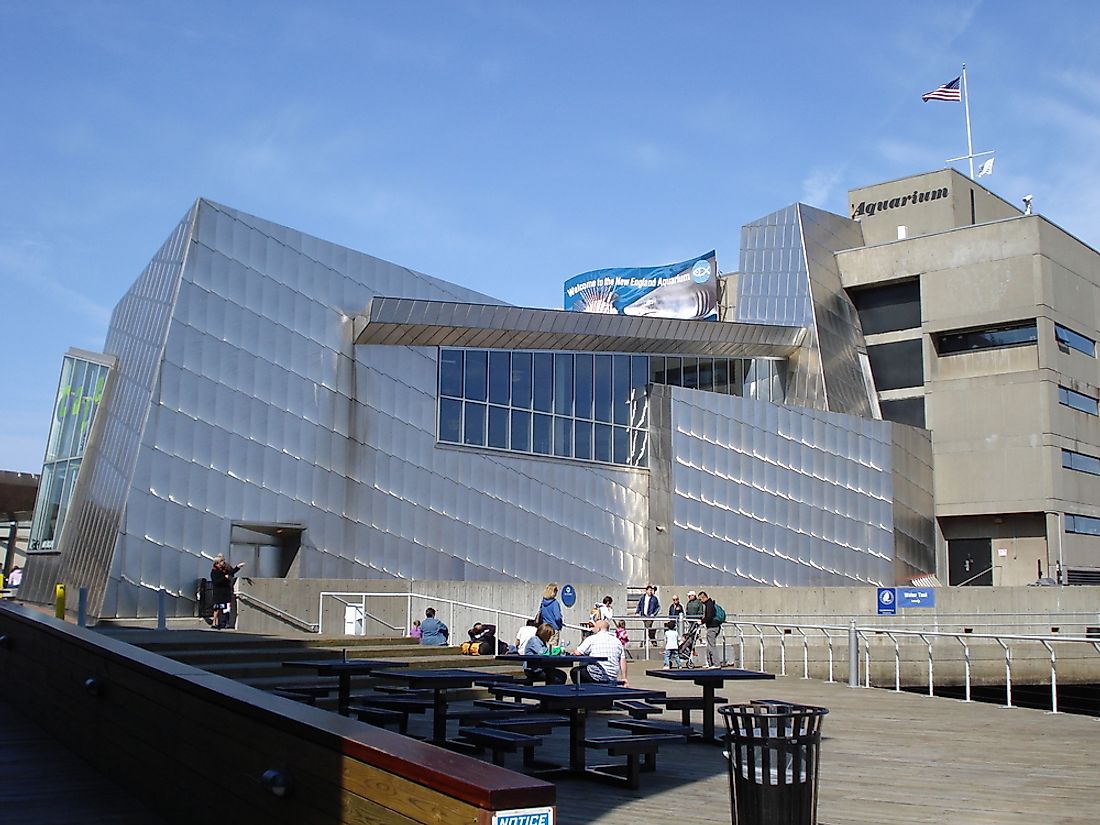 New England Aquarium is a place that is great for kids. After a warm welcome by playful seals, you will be amazed by thousands of marine critters. After that, you can proceed to a four-story ocean tank hosting more than a thousand marine species including sharks, stingrays, eels, barracudas, turtles, penguins, sea jellies, and sea dragons.
2. Boston Common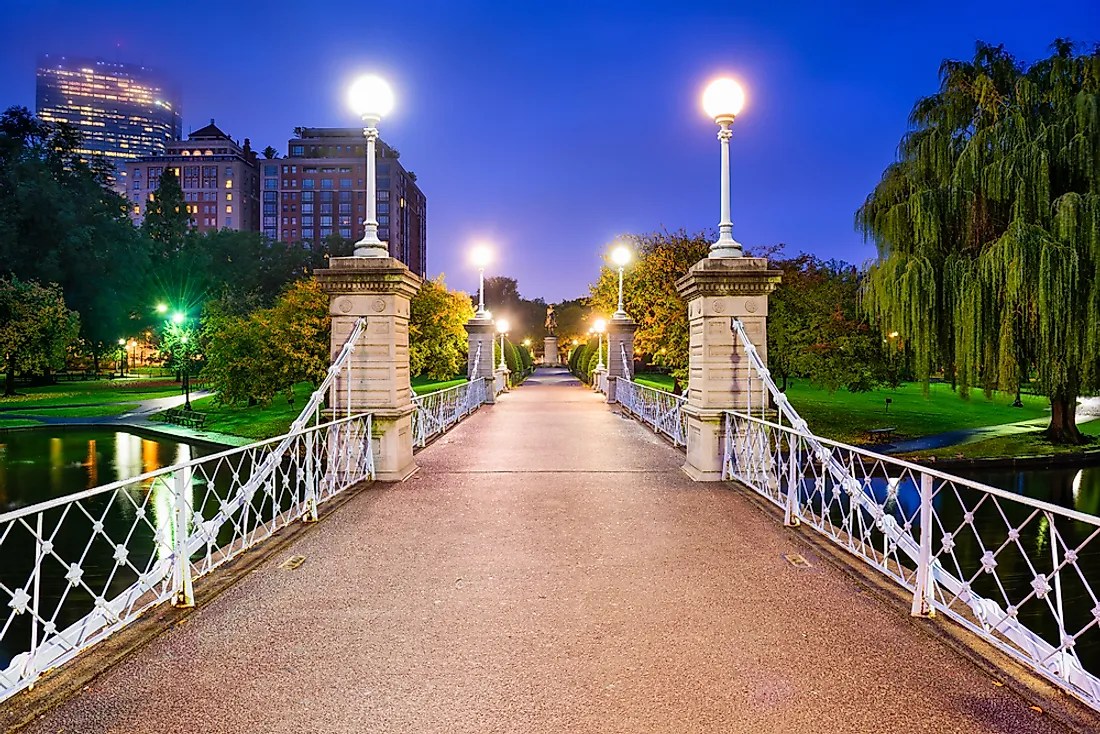 Boston Common is the oldest public park in the country. It is the right place if you are interested in having a family picnic or want to head out for recreational purposes. The park also hosts a number of events like theater, music concerts, and other recreational activities throughout the year.
1. The Freedom Trail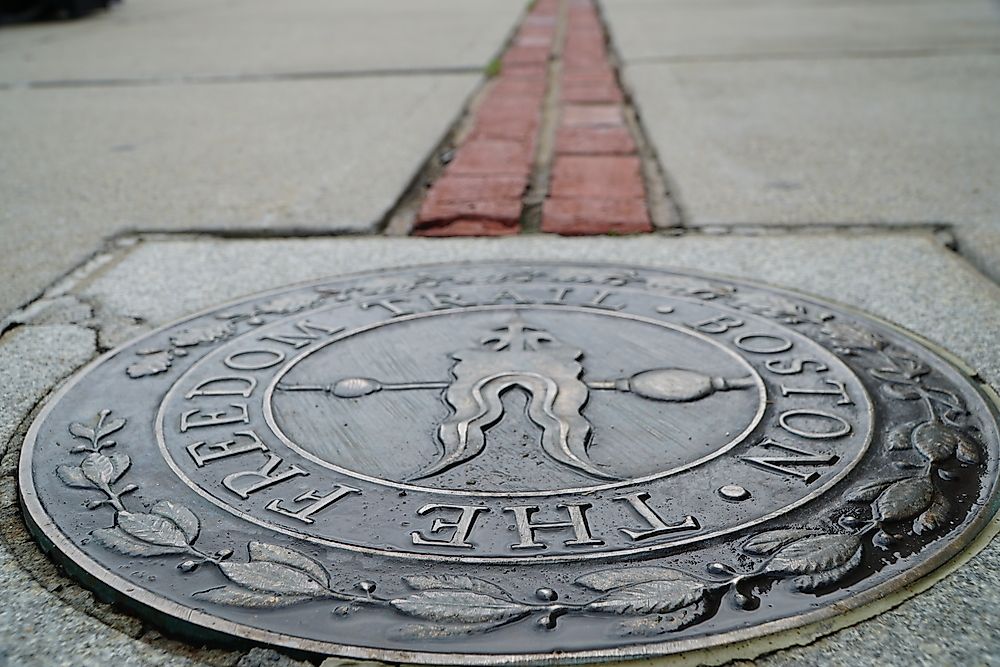 The Freedom Trail covers more than a dozen of the most historical sites of Boston. This includes the Paul Revere House, Faneuil Hall Marketplace, and Old North Church. If you are planning to cover all the attractions of the Freedom Trail, you can spare a full day for it or you can simply choose sites of your interest. The trail is very easy to navigate but you can also enjoy a walking tour with a 18th-century costumed Freedom Trail Player tour guide.