Iceland currently has 3 national parks. This country was once home to 4 national parks, however 2 of them were combined to create one large national park in 2008. Together, the national parks of Iceland cover an area of more than 5,400 square miles. This article takes a closer look at the national parks located here.
3. Þingvellir National Park -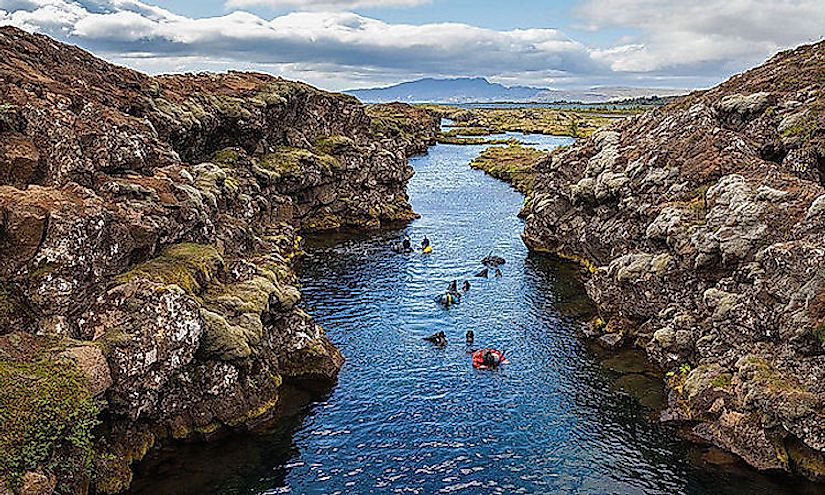 Þingvellir , also known as Thingvellir, is located in the southwestern region of Iceland. This park lies along the border between the Eurasian and North American tectonic plates, which has created its unique geological formations. It is surrounded on 3 sides by mountain peaks and bordered on its south side by Lake Thingvallavatn, the largest natural lake in Iceland. The majority of this national park consists of grass-covered lava fields. Additionally, A rift valley runs through Þingvellir, where several fissures filled with crystal clear water can be found.
This national park is also a United Nations World Heritage Site due to its historical and cultural significance, which dates back to 930 AD. It became the center for annual parliamentary meetings and regional trade markets. Today, this national park is the most popular tourist destination in Iceland. Tourists can visit the tourist center for information about the historic, geographic, and environmental significance of this park. It also offers opportunities for camping, hiking, and snorkeling or scuba diving within the Silfra Lake and Canyon.
2. Vatnajökull National Park -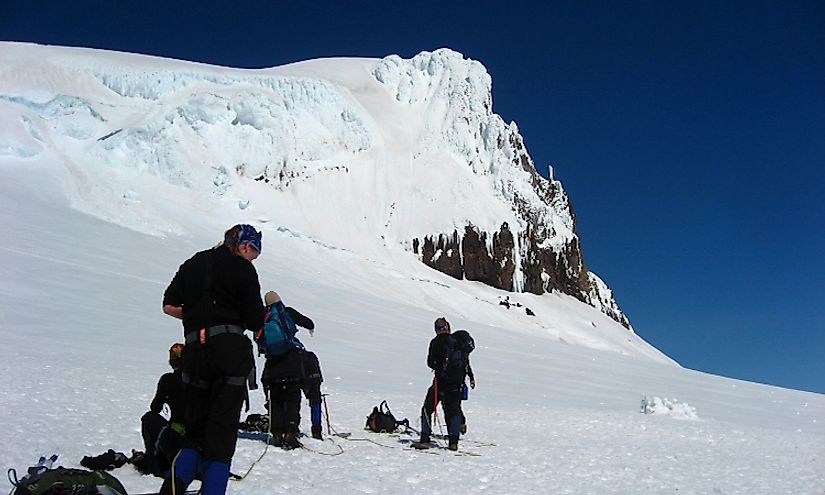 Vatnajökull National Park covers an area of 5,387 square miles. Its size makes up 14% of Iceland, making it the second largest national park in Europe. It was created in 2008, when the Skaftafell and Jökulsárgljúfur National Parks were merged. The entire Vatnajökull glacier, the largest European glacier outside of the Arctic, is located within this park. Around the glacier are a number of geographic features. The highland plateau, surrounded by glacial rivers, is located in the northern region of this park as well as several volcanic peaks. Volcanic peaks can also be found along the southern border of the park. Wetlands make up the ecosystem on the eastern side of the glacier, which provide an important habitat for reindeer and pink-footed geese.
Tourists to Vatnajökull National Park can go to the visitor center for information about the park's history and volcanic and geothermal activity. Additionally, this park offers several activities, including: camping, hiking, nature walks, and birdwatching.
1. Snæfellsjökull National Park -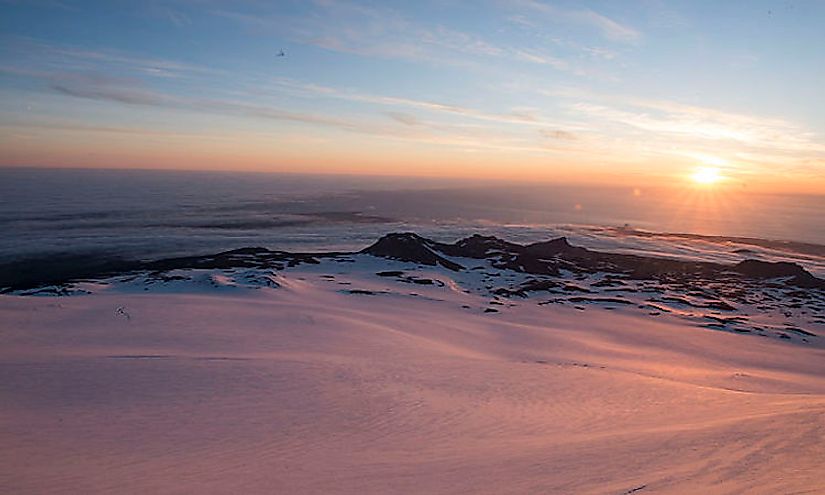 The National Park is situated in western Iceland and covers an area of 66 square miles. Its main geological feature is a 700,000-year old stratovolcano. It is located on the Snaefellsnes Peninsula and its glacier-covered peak can sometimes be seen from Reykjavik, the capital of Iceland. This national park is unique in that it is the only one with a coastline, making it an important refuge for many different bird species. The area extending to the ocean was formed by lava flow that, today, is covered in moss. Researchers value this national park for its perfect examples of a wide range of geological eras.
Additionally, Snæfellsjökull holds several archaeological ruin; some believed to be ancient fishing villages. Some researchers believe these sites were actually religious sites. Tourists can visit these sites, walk to the volcano's summit during the summer season, or visit modern-day fishing villages located nearby.