As far as the most popular pets go, you would not be wrong if you guessed that the majority of the pet owners in the United States own dogs and cats. However, what about other animals? Pets differ from usual domestic animals in that they do not perform any sort of task or produce a product. They mostly serve the purpose of companionship, creating a friend for us when we need one.
After dogs and cats, other popular pets include fish, reptiles, rabbits, birds, livestock, ferrets, and many more. Pets can be therapeutic for us, giving us the much-needed support just by constantly being there for us. This is why many people turn to pet ownership as a way to make life more bearable.
The Feeling Of Loyalty We Yearn For
As one would expect, dogs are the most popular pets in the United States, with almost 50 million households owning at least one dog. However, on average, a dog owner has 1.7 dogs, according to the American Pet Products Association, which significantly increases the total number of dogs being kept as pets. And, understandably, most people own more than one dog. The amount of love and loyalty these creatures are able to project is second to none. They are also extremely easy to train and are able to protect your home, making them practically the perfect pets.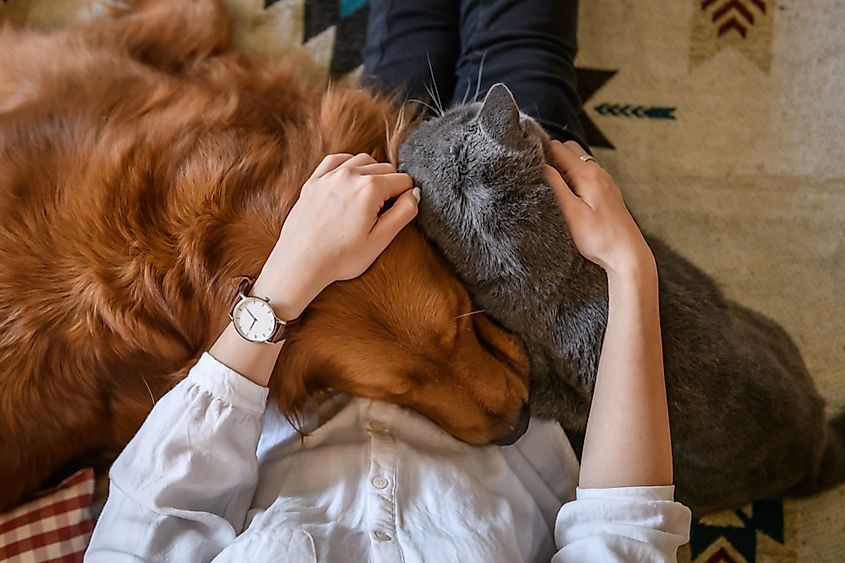 Cats follow dogs as the second most popular pet in the United States, with a bit over 30 million households owning at least one. An interesting fact is that there are more cat than dog pets in the US, which would mean that cat owners prefer to have them in bigger numbers. On average, cat owners have 2.2 cats, and for several good reasons.
Just Watching Them Is Sometimes Enough
Fish are next on the list of the most popular pets in the United States, despite being wildly different from the previous two pet species. Even if people can't cuddle with fish or take them out for walks, they do seem to give them the comfort they need. Most people opt for freshwater fish since those are much easier to maintain than saltwater fish.
Still, fish, in general, are considered to be pets that are easier to care for than most others, especially once you have an aquarium. They are as low maintenance as pets can be. Watching these creatures swim around their aquariums can be therapeutic and relaxing for many people, which is definitely one of the reasons why they rank so high on the list.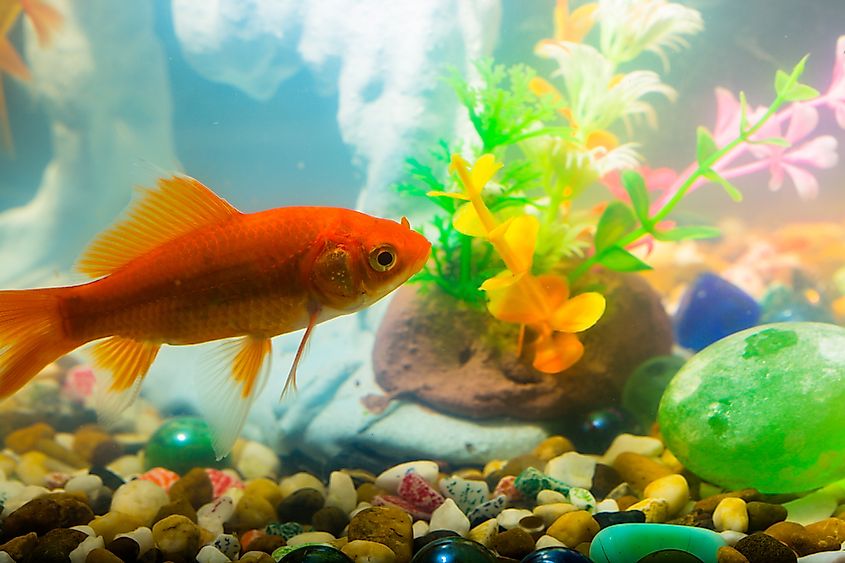 Reptiles are also starting to become increasingly more common as pets, possibly because they are unique, making them popular among younger people. They give their owners something to talk about since the experience of owning one is unlike anything else. This includes more common animals such as turtles and more exotic ones as snakes and various lizards.
They Are Just So Cute
Other mammal species are also fairly common, and these include animals like hamsters and guinea pigs, which have the advantage of being extremely cute. They are also mostly small, so people with smaller apartments can still keep them as pets.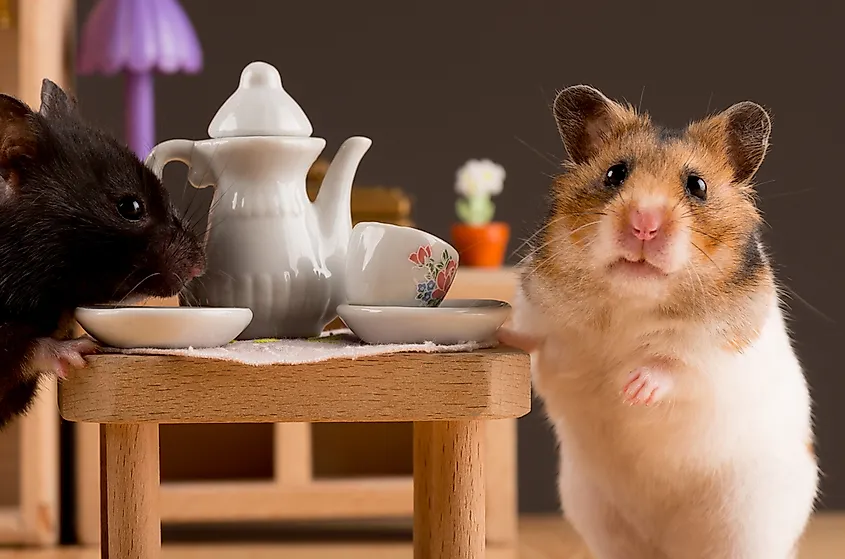 Rabbits and birds are the next on the list of the most popular pets in the United States, and both of the species have been kept as pets since what seems like forever, so it makes sense that they are still here. Rabbits are adorable and cuddly, but they do require a lot of attention. However, this might be just what certain people need. Birds are magnificent and can provide their owners with entertainment.
However, they are kept in cages since they are never really domesticated but can form bonds with their owners. In recent times, ferrets have become a popular choice for a pet. This makes sense, since they are small and not that hard to maintain, but are incredibly playful, cute, and cuddly. They are also always available in pet stores, which makes them perfect pets for most people today.