Economics
The Most Important Export Partners Of Finland
Germany is the leading export partner of Finland.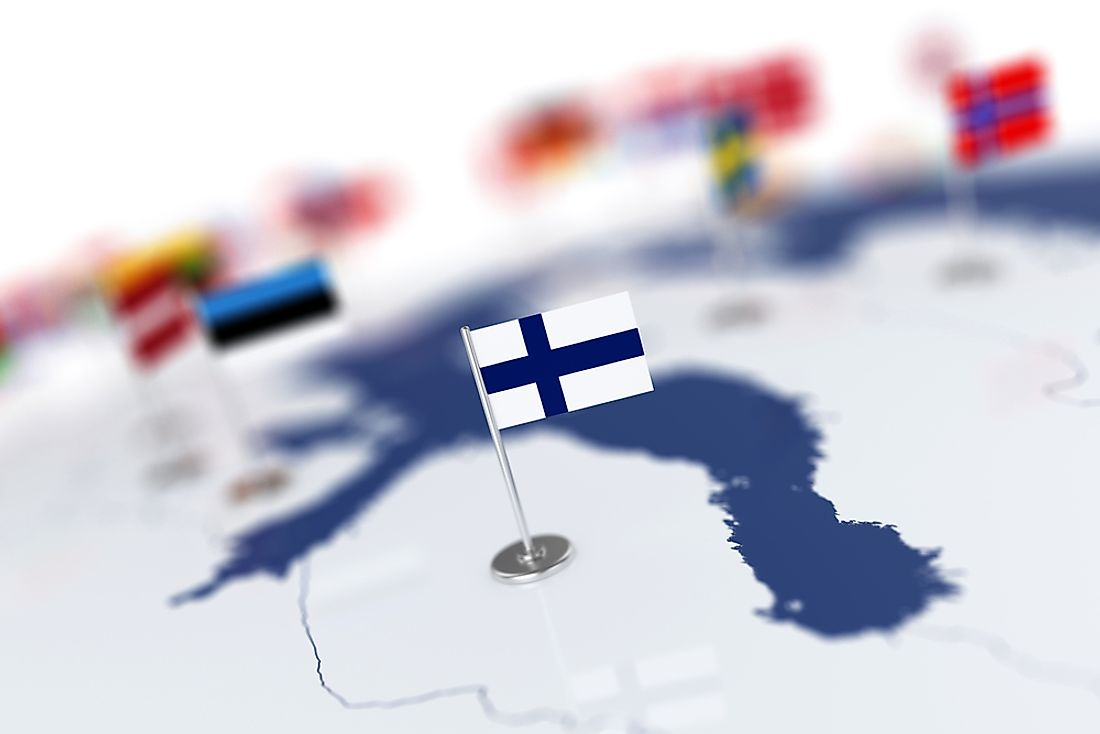 Finland is a Nordic country that borders the Baltic Sea and the Gulf of Finland. It is the least populated country in the European Union as well as one of the most technologically advanced nations in the world. The capital of Finland is Helsinki where the central government has its headquarters. At least 1.4 million out of the total national population of 5.52 million live in the Greater Helsinki and its environs. Industrialization in Finland took off aggressively post World War II with a key focus on the forest industry and the metal industry comprising shipbuilding, metal works, and engineered products as its largest export base. However, over the years the economy has ventured into other areas including information technology, electronics (Finland is the home to the famous Nokia brand) and transport fuels. These are the most important export partners for Finland.
Germany
Germany is the largest importer of Finnish goods making up 14.2 % of all Finnish exports globally. The products shipped from Finland to Germany include vehicles valued at over $2.5 billion, paper, iron, and steel; these three are the most valued. Other exports are copper, machinery, ships, and boats – Finland builds the world's largest cruise ships. Electronic equipment, wood pulp, and mineral fuels are also exported from Finland to Germany. Total exports to Germany are valued at around $9.3 billion.
Sweden
Sweden is found to the northwest of Finland as one of its most immediate neighbors. The two nations engage in a trade where Sweden takes second place globally as a major importer of goods from Finland effectively accounting for 10.1% of the Finnish exports. Sweden imports a variety of goods from Finland, which include mineral fuels, machinery, and vehicles, and they are the top Finnish exports to Sweden. Besides, iron and steel, plastics, paper, electronic equipment, wood, and copper are some of the export items from Finland destined to Sweden.
The United States
Finland's exports to the United States are valued at $4.4 billion this is 7% of the total volume of exports. The US is a major trade partner of Finland majorly importing medical equipment valued at over $920 million, other major exports to the US are paper and machinery each valued well above $700 million. Mineral fuels, electronic equipment, nickel, organic chemicals, and pharmaceuticals are also exported from Finland to the United States.
Other Export Partners And The Finnish Economy
Other export partners of Finland are the Netherlands, China, Russia, and the United Kingdom. These nations import similar goods from Finland as is the case with the top three. However, in addition to vehicles machinery and such, they also import gems, artificial fur, and tanning extract. Finland advocates for free market practices which have led to a developed trading economy paired with advanced industrialization. Trade accounts for up to 33% of the Finnish GDP, large-scale manufacture of high tech mobile handsets dominate trade activities within and outside Finland. The manufacturing sector is crucial to the economy and therefore Finland imports large quantities of raw materials and parts from countries in and outside the EU.
What is the Most Important Export Partner of Finland?
Germany is the leading export partner of Finland.
The Most Important Export Partners Of Finland
| Rank | Export partner of Finland | Share in total export |
| --- | --- | --- |
| 1 | Germany | 14.2% |
| 2 | Sweden | 10.1% |
| 3 | United States | 7% |
| 4 | Netherlands | 6.8% |
| 5 | China | 5.7% |
| 6 | Russia | 5.7% |
| 7 | United Kingdom | 4.5% |
About the Author
Benjamin Elisha Sawe holds a Bachelor of Arts in Economics and Statistics and an MBA in Strategic Management. He is a frequent World Atlas contributor. 
This page was last updated on November 22, 2018.
Citations
Your MLA Citation
Your APA Citation
Your Chicago Citation
Your Harvard Citation
Remember to italicize the title of this article in your Harvard citation.